Irish photographer Tom Wood has captured the England of the 1980s-1990s for almost thirty years. Starting with the underground clubs of New Brighton: "I lived in New Brighton, on Merseyside. The first book I wrote was about Chelsea Reach, a nightclub by the river, five minutes from my house. A lot of my friends used to go there. We'd party and take photos for fun." Looking for Love, his first and most famous book, immortalizes the drinking, freedom and hopes of young people in the northern part of England.
His work oscillates between social criticism, street photography and personal portraits, which has often brought him comparisons with Chris Killip and Martin Parr. Parr even describes him as "the unrecognized genius of British photography". A genius indeed, but increasingly recognized: over the last ten years or so, Tom Wood has carved out a place for himself among the greats. In fact, he's a regular at Paris Photo. With his first solo exhibition in 2017, Galerie Sit Down revealed his talent to the French-speaking world. A protégé of the gallery, his work has also been shown at Paris Photo in 2021 with "Remember Nature", and in 2022 with "Révélations". This year's selection reveals the vibrant spirit of England through the watchful eye of Tom Wood.
Born in the UK, Matt Wilson has turned his lens to the USA. In 1988, he flew to New York and discovered photography. He exhibited his prints there, but success came much later, when Christine Ollier, then director of Les Filles du Calvaire gallery, suggested he export his work to France. His "This place called home" series earned him his first exhibition at Paris Photo in 2009, followed by numerous others around the world. As if painted, Matt Wilson's photographs immerse us in a gentle atmosphere reminiscent of 1960s American films. Between unreal landscapes and candid images, his "Stateside" series captures the end of the American dream.
Alongside these two British artists, the work of French photographer Pauline Fargue combines photography and writing. Trained as a visual artist, she manipulates images and pushes them beyond their limits. Photography becomes a material to work with, to cut, fold or cross. She breaks out of preconceived frameworks, both figuratively and literally. The gallery is also exhibiting the "Nul jour" series, small personal notebooks combining text and photos. An open door into the artist's intimate, poetic world.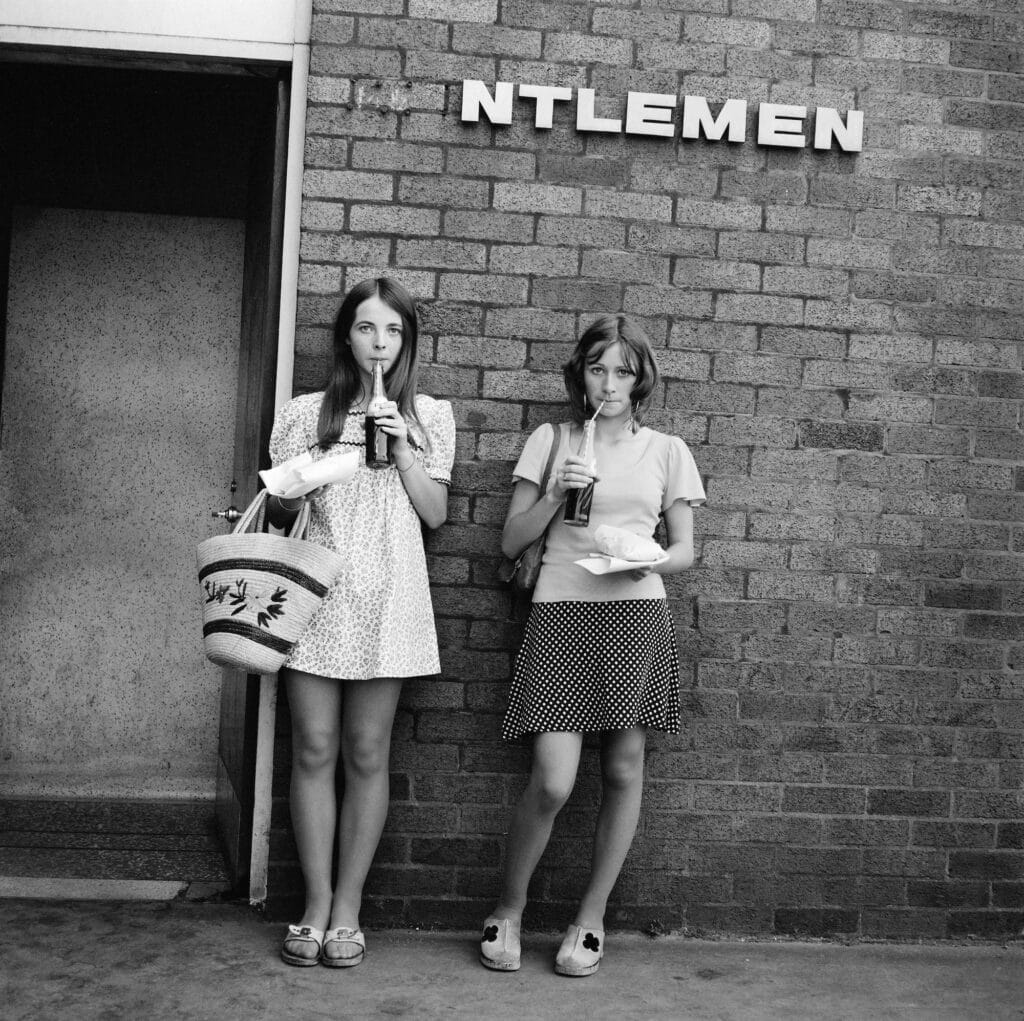 Paris Photo, Grand Palais Éphémère, November 9 to 12, 2022. / Galerie Sit Down, 4, rue Sainte-Anastase, 75003 Paris.