The scenes of Black Archives encompass family gatherings, holidays, vacations, nights out, moments of praise and worship, and time with friends. The photographs work to create connections across time and space to preserve a shared cultural lineage for future generations.
Renata Cherlise, the founder of Black Archives, fell in love with photography at a young age. As a young girl in Jacksonville, Florida, she would page through her family's photo albums, with their distinct styles.
Her father Edwin was an amateur photographer who took on the role of family historian and documented family life with his Nikon. He would combine the photographs with cut-out magazine and newspaper clips to add pizzazz.
Meanwhile, Cherlise's grandmother used a Polaroid, an easily accessible and affordable camera. In her albums, the photographs would be carefully captioned in the white margins of the photographs, which were then placed in albums chronologically.
One of her favorite photographs is a Polaroid of her parents during a night out in 1985. This photograph opens the third part of her new book, dedicated to "Exteriors: To Be Witnessed." Her parents took pride in their appearance and would coordinate their outfits in advance so that wherever they went, people would take notice.
"As we got older, my father even brought me and my siblings into his process, allowing us to do last minute tasks from shining his shoes to doing a quick line up with clippers to make sure his hair was tapered. My mother got ready behind closed doors, building anticipation and suspense. What would she be wearing? How would she do her hair? We waited eagerly until the door opened and she came out ready to take on the world. And the world paid homage: she once won a cash prize for 'best dressed' at the club." They would often pose like this at a club, in front of a backdrop designed for the theme of the night's event. When they came home with the photograph, her father would add it to the family photo album.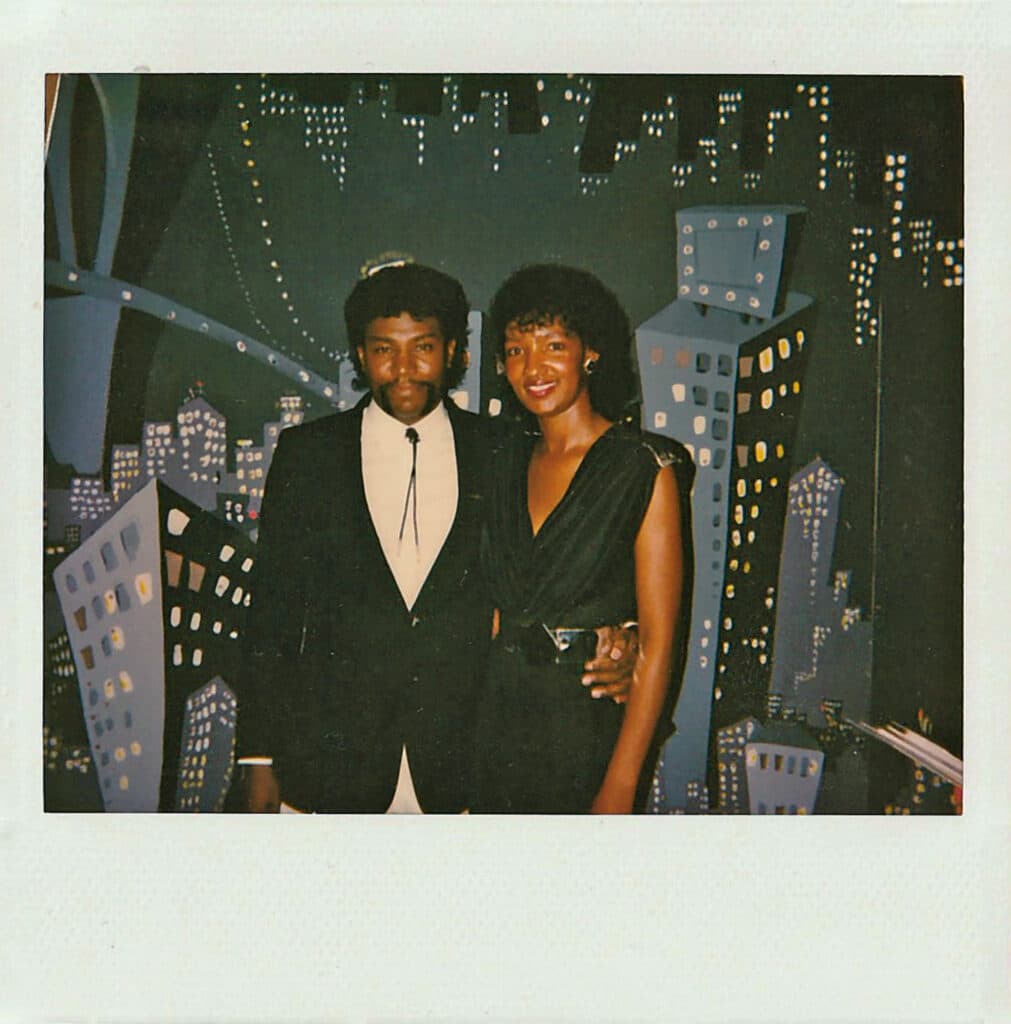 Universal stories
"I didn't know it then," Cherlise said, "but it built the foundation for the ways in which photography could be used to foster connections while preserving the past, so that I could call up the memories, emotions, and kinship I felt watching them get ready to step out."
Cherlise is a multidisciplinary, research-based visual artist who uses various mediums to explore the themes of identity, family and culture. In her work, she has always included a mix of vernacular and professional photography and has never separated the two in her practice. Rather she sees them as two sides of the same coin: the preservation of culture and history.
"I'm often amazed by how universal our stories are: that even though each picture is extremely specific, it transcends time and place so that we recognize ourselves and loved ones in photos of strangers. I feel this looking through archives, seeing faces of people I don't know but … recognizing something familiar about them, be it their expression, gesture, or pose. Maybe it's something about their outfit or hair, the setting or the action unfolding."
In 2011 Cherlise began sharing photographs on Tumblr as @lostinurbanism. In 2015 she moved to Instagram as @blackarchives.co. Both accounts have included both vernacular and professional work over the years. But when she first thought about turning the project into a book, she returned to her roots in the family photo album.
"With this book, I want to share stories of Black life"
"Through our Instagram account, I noticed that our community wanted to share their stories not only with me but with other folks on our platform. I'd often receive direct messages with people inquiring about the best way to tell their family's story. So, I opened a call for submissions for folks to contribute family photos for the book."
She began to sort the photographs into common themes shared by all the submissions and began building a framework for the book from there. Some other collections were sourced from institutions where a family may have donated copies of their albums to be used in research or study, or other archival projects that look at the broader story of the Black experience.
"With this book, I want to share stories of Black life as told by the people living them. The beauty of vernacular photography is that it is made by insiders so that the people on both sides of the camera share a personal relationship and the creation of the picture becomes an extension of that kinship. These photographs are filled with love, and to gaze upon them is to bear witness to that expression of respect, compassion, consideration, and care."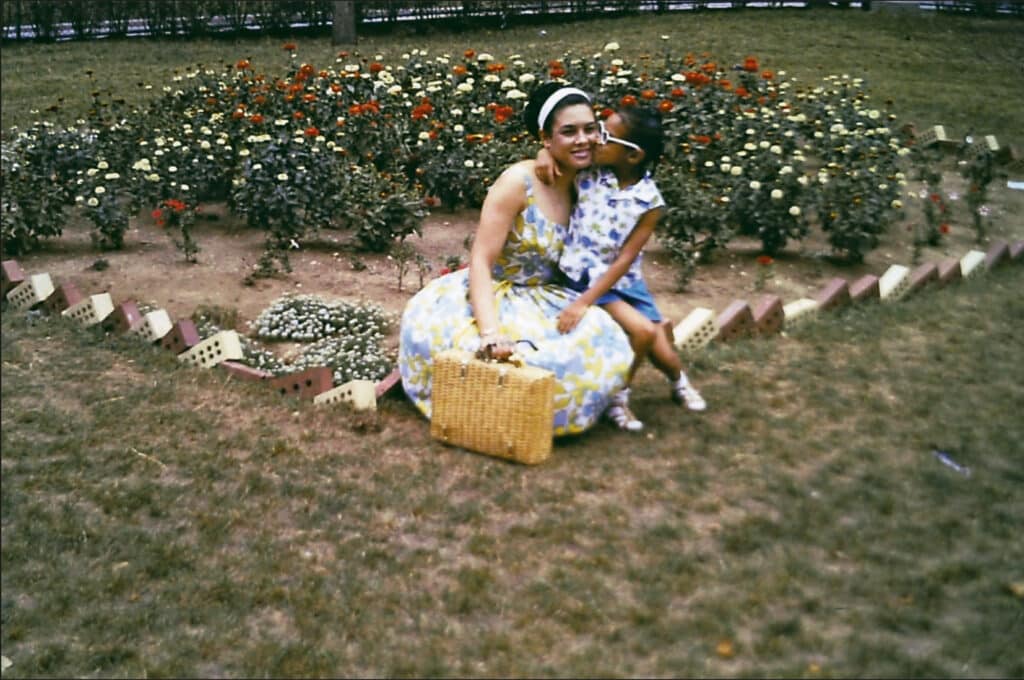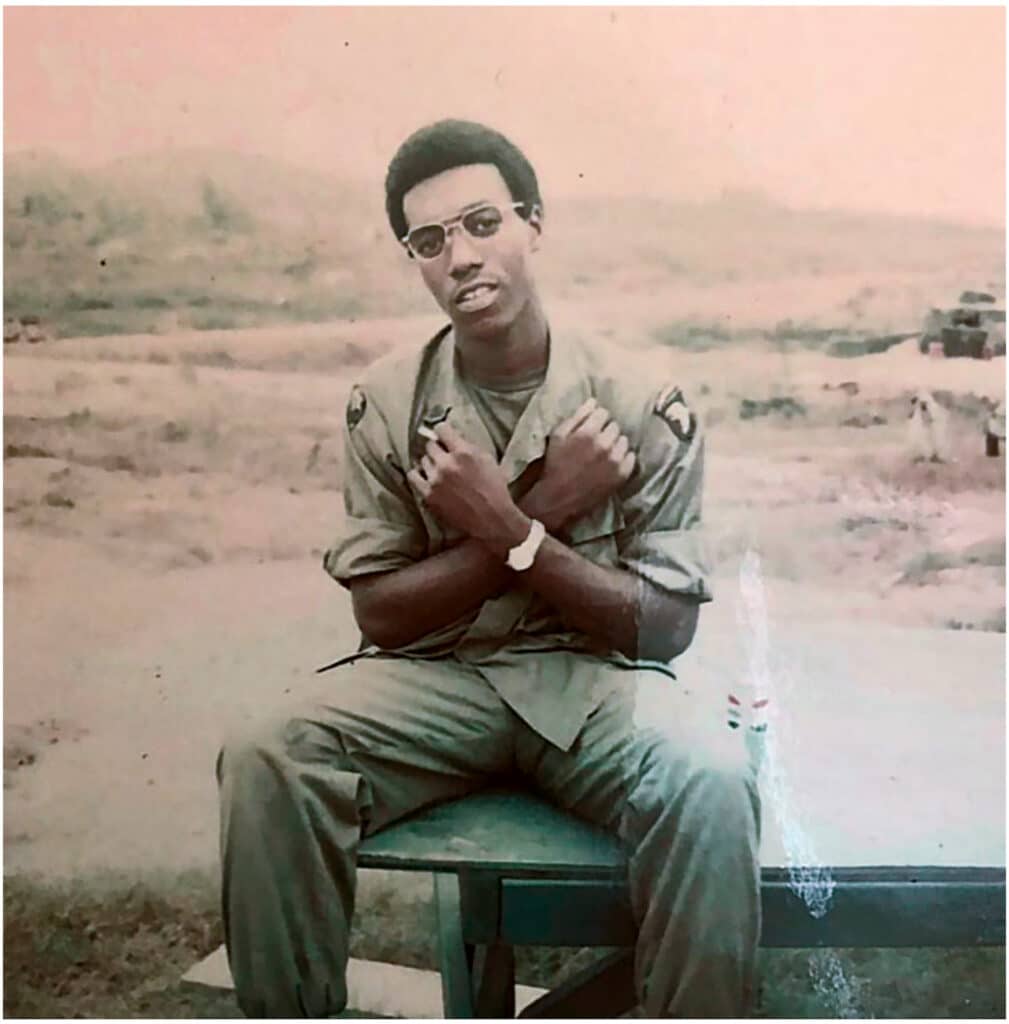 While some of the photographs come from her family albums, Black Archives is not about them. Rather it is an effort to honor, celebrate, cherish, preserve, and pass on Black American life from one generation to the next.
"In looking at Black Archives, I hope people recognize the priceless value of their own photographs, with the understanding that their own family photos are both art and artifact. Vernacular photographs do not need to be hung in galleries or museums, sold at auction, or printed in art books to be worthy of the same veneration and value as fine art," Cherlise said. "With the publication of this book, I hope family photo albums are restored to their rightful place as an heirloom. With the advancements of technology, many have come of age without actual printed photos, while countless digital files have been lost, corrupted, or destroyed. I hope people are inspired to create their own archives, transforming digital files into physical prints. There's something magical about holding a picture of a loved one, especially when that is all that is left."
Black Archives is published by Ten Speed Press, an imprint of Penguin Random House, and can be purchased through their website.