In the annals of war photographers, French photojournalist Catherine Leroy stands out as one whose list of achievements is beyond compare. She was a pioneer and ground breaker and blazed a trail for women photographers whose echoes can still be felt today.
Catherine Leroy's work appeared in such storied magazines as Life, Look, Time, and Paris Match. She was the first woman to win the George Polk Award for news photography, given to her for her work in covering the Battle of Hill 881 in Vietnam in 1967.
She was the first woman to win the Robert Capa Gold Medal, awarded to her for her work covering the Lebanese civil war in 1976. She won the Picture of the Year Award from the National Press Photographers Association in 1987 for her reporting on the bombing of Tripoli, Libya. And in 1997 Catherine Leroy received the Honor Award for Distinguished Service in Journalism from the University of Missouri.
Catherine Leroy, a pioneer in photojournalism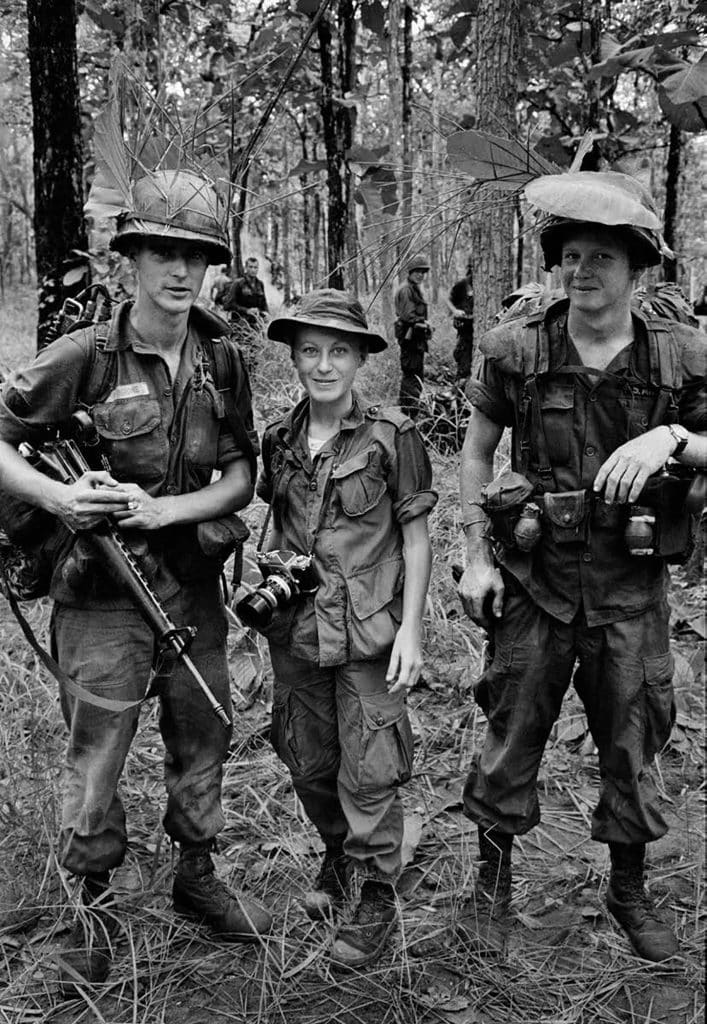 Leroy traveled the world, covering stories from Southeast Asia, through Africa and the Middle East throughout her career. She was the only civilian photographer, and only woman, to make a parachute jump in Vietnam, done in 1967 as part of Operation Junction City. She was at Woodstock.
She co-directed the documentary Operation Last Patrol with Frank Cavestani about Ron Kovic and other American veterans as they traveled from Los Angeles to Miami to protest the war at the Republican National Convention in 1972. In 2002 she created the website "Under Fire: Images from Vietnam" bringing together the work of other photographers and writers who covered the war. And in 2005 a book version was published by Random House.
Leroy's career started in February 1966 when she landed in Vietnam on her own with a one-way ticket with just her Leica. The time she would spend photographing the war would see her rise to the upper echelons of the ranks of photojournalists. And this is the story that Mary Cronk Farrell tells in her new book Close Up On War: The Story of Pioneering Photojournalist Catherine Leroy in Vietnam.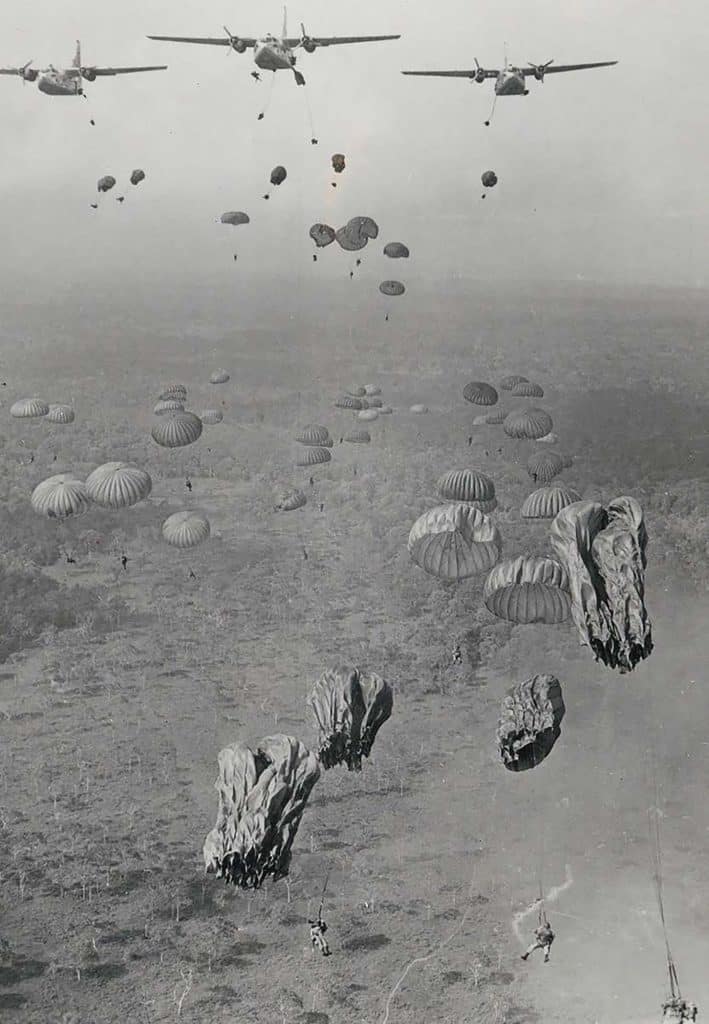 But unlike many other books about the photographers and journalists from the Vietnam War period, this one is specifically aimed at young adults.
As Cronk Farrell explains it "Catherine flew off to Vietnam at age 21, not much older than the young people I write for. I think young readers will be able to imagine themselves in her shoes and appreciate how incredible it was to fly halfway around the world, where she knew no one, and to scrape up a career the way she did, from having practically no knowledge of how to use a camera to rising to the peak of combat photography in a very short time."
Cronk Farrell came to writing after a career in journalism, working in radio and television news. But with the demands of raising children, she and her husband made a commitment to a slower lifestyle, which brought her television career to a close. But her enjoyment of crafting words and pictures into compelling stories did not leave her. "I have always been a voracious reader, and books were an important part of my life growing up, so writing books for young people was a natural career course for me."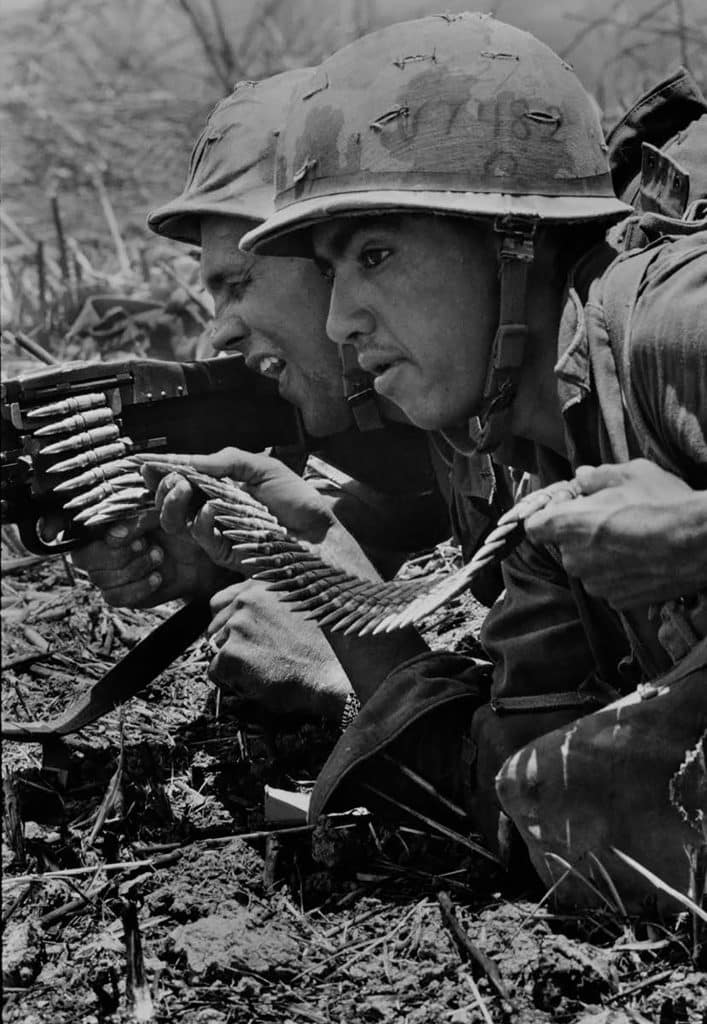 Rediscovering an icon
Catherine Leroy's story is one that is well known in some circles, but not known as widely as it should be. Cronk Farrell stumbled upon it herself randomly. "I'm always on the lookout for stories about women's history that haven't been told because I've been writing a newsletter and blog on the topic for nearly ten years. When I ran across Catherine Leroy on the internet, I was interested right away. And every click led to ever more incredible information."
"I was initially drawn to her bravery, and because I had been a journalist myself, I am always interested in stories of women journalists. Soon, I was hooked by the injustice that she is not well known despite her long and illustrious career and her award-winning work."
But what made Cronk Farrell's decision to change Leroy's story from a blog post to a book was the discovery that Leroy had written regularly to her family while she was covering the war. And that these letters had been preserved and could be studied.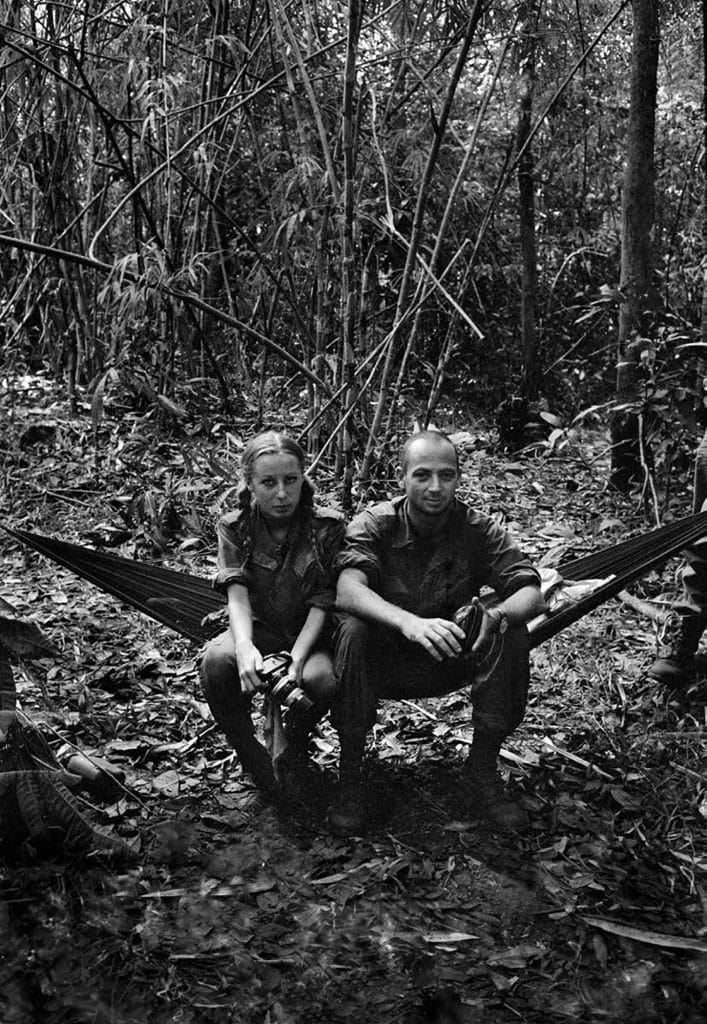 "When I discovered that Catherine Leroy had regularly written letters to her parents throughout the time she was in Vietnam, and that I could have access to them, that's when I decided I wanted to make the story more than a blog post. Through Catherine's letters I could discover in her own words what it was like for her being a combat photographer during the bloodiest years of the Vietnam War. I could learn firsthand her thoughts about being a woman in what was at the time an almost exclusively masculine occupation. As a history writer, this is the type of access that allows me to write the kind of stories I love, stories where we can see, hear, smell, and feel the past as if we were there."
Her time in Vietnam in two stories
In telling the tale of Catherine Leroy's time in Vietnam, there are two particular stories that stand out as Cronk Farrell's favorites.
The first is from the day Leroy walked in the office of Horst Faas, the famed AP Bureau Chief. Faas had seen many wanna-be young photographers come and go through his office. And here came Leroy, just under five feet tall, and according to Fass, as Cronk Farrell quotes it, "a timid, skinny, very fragile-looking young girl… Had a nice pigtail on the back of her head."
All the men in the office stopped and stared at her as she came in. Faas asked her if she had any experience, and Catherine Leroy said she did, lying to him. Faas took a chance, gave her three rolls of film and told her if she took any pictures he could use, he'd pay her fifteen dollars apiece.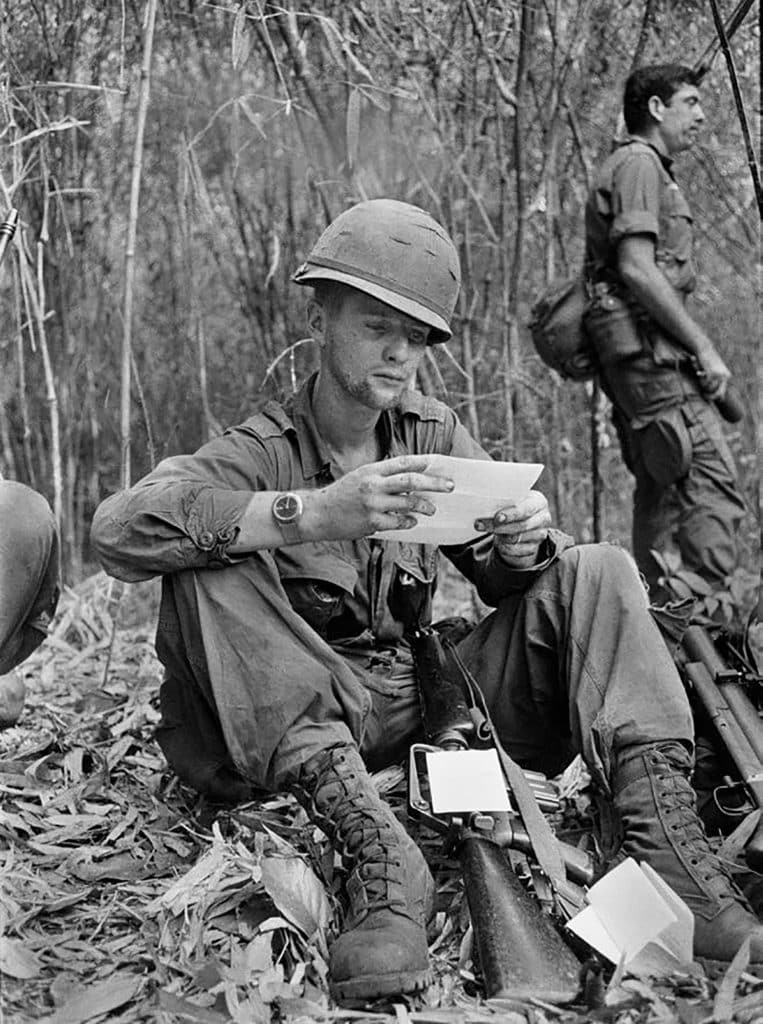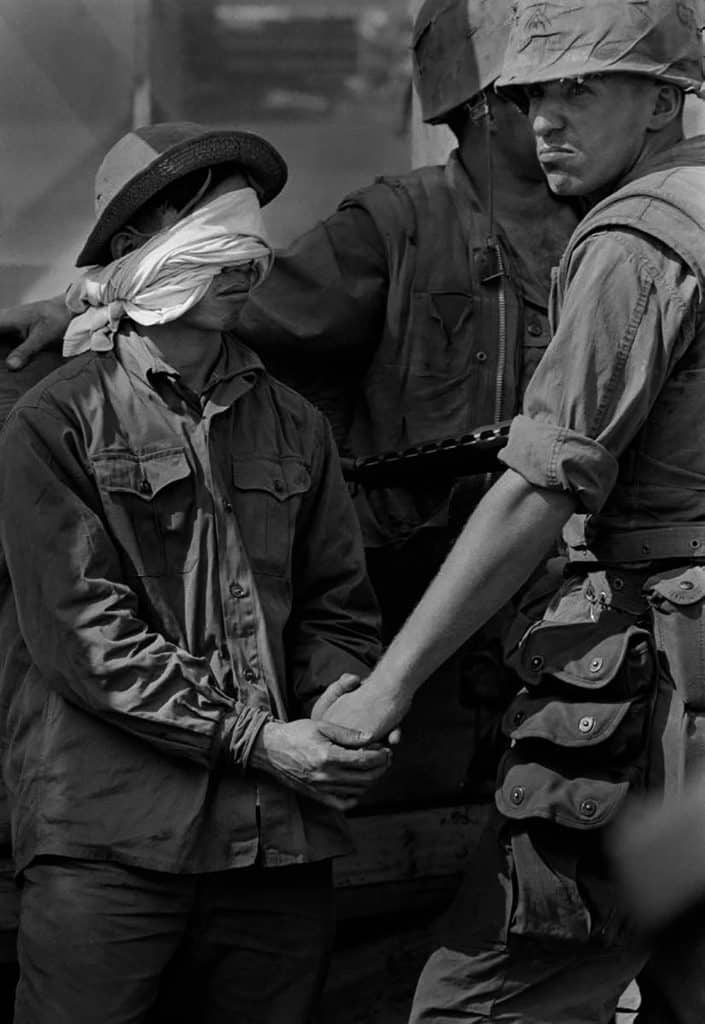 As Cronk Farrell says: "This is not one of the most exciting stories about Catherine, but I love this small moment in her career. Her courage and ambition in small moments like this built her larger success."
The second is much more dramatic. "Another story I like is how she and another French photographer were captured by North Vietnamese soldiers in the Battle of Hue, during the Tet Offensive. Her captors confiscated their cameras and tied them up. A priest under house arrest where they were held translated Catherine Leroy's insistence that they were French journalists. Convincing them she did not work for the Americans may have saved her life. 
When an officer showed up, they were untied and given back their equipment. Catherine Leroy indicated she wanted to take pictures for a story about the North Vietnamese Army's success in the battle. They agreed and took some pictures while American bombing missions continued overhead and US Marines closed in. Catherine and her friend said they had to go and their captors let them free. Catherine's photos and story of her capture and release made the front cover of Life magazine, which in those days was the height of prominence for any photographer in America."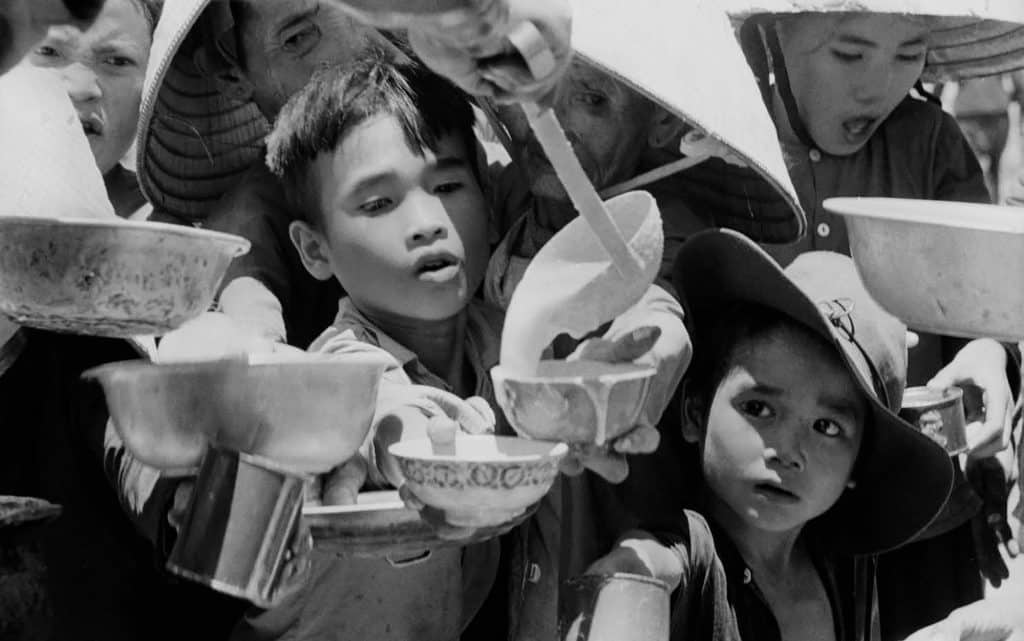 The importance of journalism
More than fifty years on, the story of Catherine Leroy's time and work in Vietnam resonates into this digital age, when people in general have a low opinion of journalists and journalism and the term "fake news" is widely thrown about.
As Cronk Farrell sees it: "The most important thing about Catherine's story is that it demonstrates the crucial role of journalism and why freedom of the press is foundational in our constitution. In this day of 'fake news' and many people not understanding the difference between fact and opinion, Catherine's story stands as a stark example of the difference between "fake news" and journalism. Since the beginning of modern news coverage, Catherine and other journalists have risked their lives, and even died as they gathered facts and took photographs to inform the American people. Their jobs are even more dangerous today than in Catherine's time."
But in the end, Cronk Farrell hopes that the story of Catherine Leroy and her work and life will inspire those who read the book. "My most fervent hope for the book is that young people will be inspired to meaningful work and that readers gain a better understanding of how journalism is foundational to our democracy and that reporters and photographers have risked and sacrificed their lives for that reason."
Close Up On War: The Story of Pioneering Photojournalist Catherine Leroy in Vietnam will be released on March 22nd by Abrams Amulet.
More of Catherine Leroy's work can be found on the website of The Catherine Leroy Fund, which aims to preserve, showcase and promote Leroy's work.