Make way for the legends of photography! Whether they are known, unknown, or forgotten, they all created memorable work for the magazines launched by Condé Montrose Nast (1873–1942). In his lifetime, this visionary American businessman launched a press empire and created a popular brand that has practically overshadowed the man's own name.
It owes its notoriety to bold editorial choices supported by powerful avant-garde images bearing witness to the life of (high) society. The Chronorama exhibition, held in Nast's former Venetian palace, now a museum of modern art, takes us on a journey across historical and aesthetic developments in photography, fashion, and style.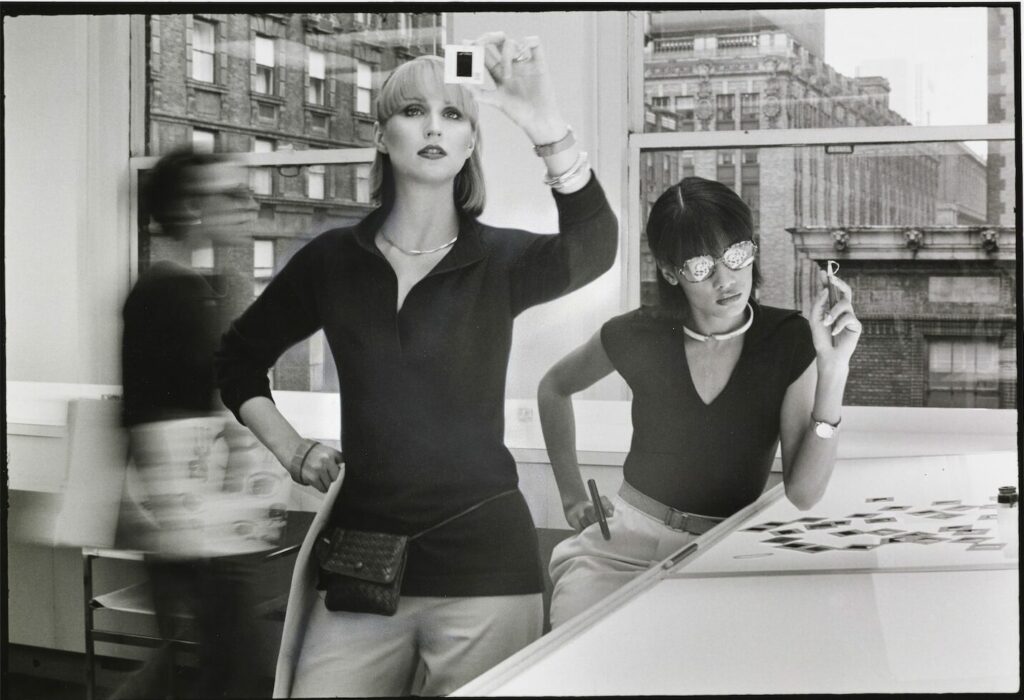 The "photographic treasures" on display are part of a collection owned by François Pinault, already a great collector of Cindy Sherman, Louise Lawler, Roni Horn and Irving Penn. This 2021 acquisition showcases a portion of Condé Nast's monumental archive, offering a glimpse of those who shaped visual culture and shaped the Zeitgeist through the pages of Vogue, Vanity Fair, Glamour, GQ, and House & Garden.
The status of the image
Baron de Meyer, Edward Steichen, Cecil Beaton, Lee Miller, Diane Arbus, Irving Penn, Erwin Blumenfeld, Helmut Newton, Margaret Bourke-White, Deborah Turbeville…: welcome to an exclusive photographic soirée. Four hundred images, dating between 1910 and 1979, spread across two floors, fast-forward through the history of the image. Guiding us like an "Ariadne's thread," they reaffirm that "fashion is inseparable from art, theater and dance, architecture, and city life."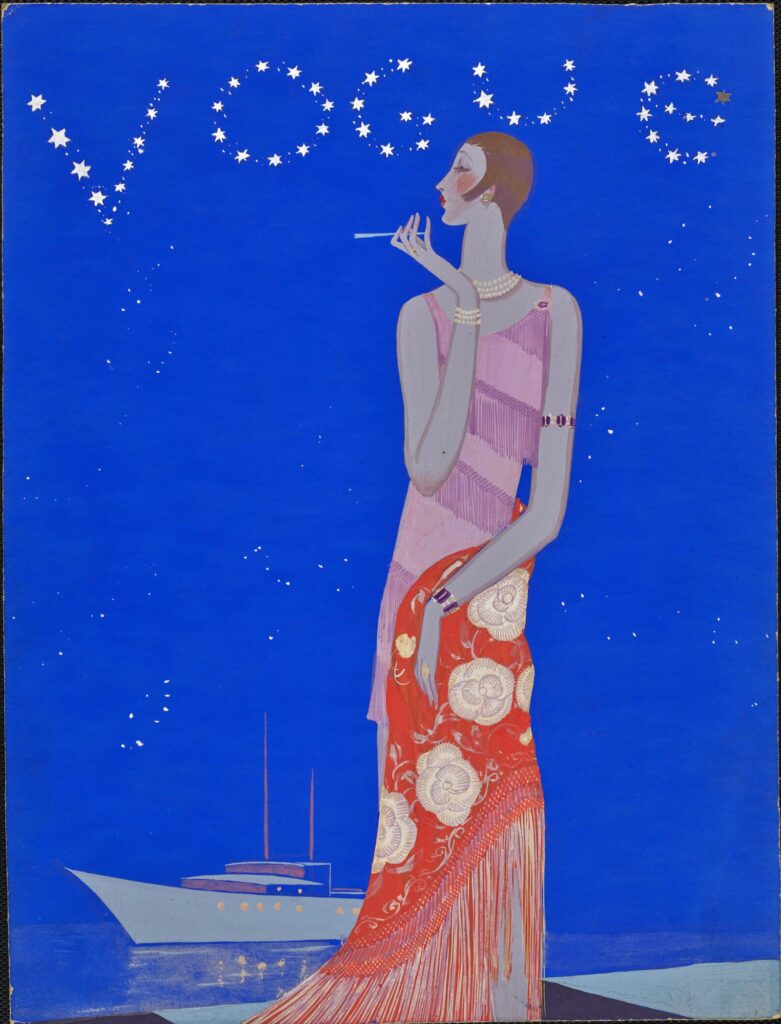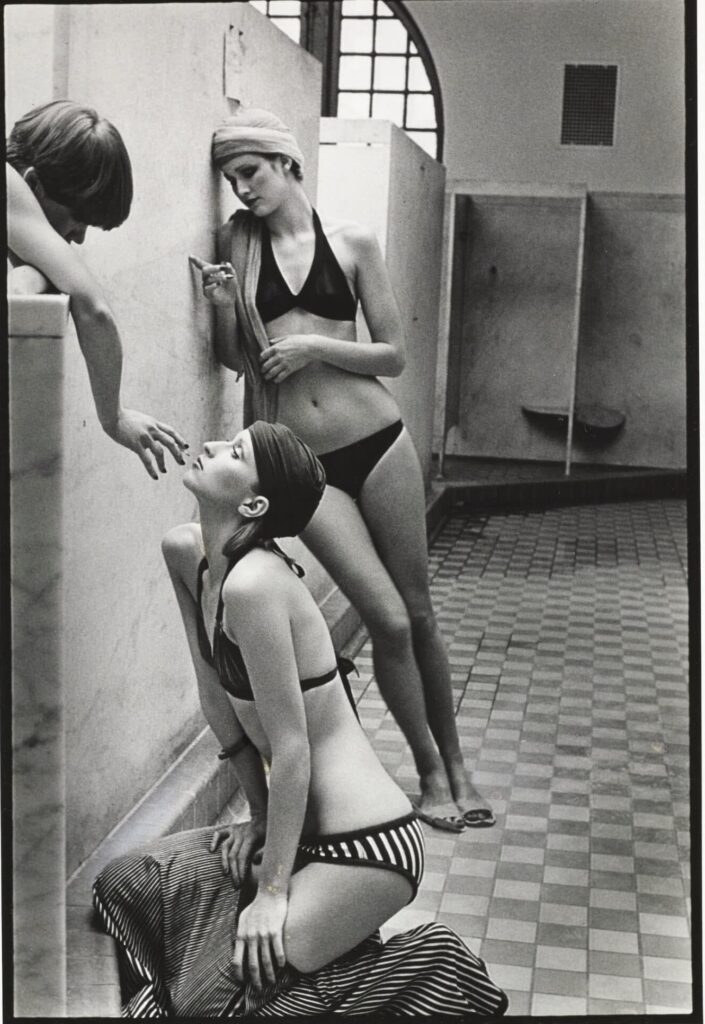 This groundbreaking exhibition—curated by Matthieu Humery, advisor of photography at the Pinault Collection for the past fifteen years—makes room for introspection and memory, marking a decisive shift between the written word of the nineteenth century and the advent of the image in the twentieth. "Thanks to social media, the user and the consumer, who are often one and the same, can nowadays have fun with photography. It's a question of proximity," observes Humery.
"I want to show the origins of photography through a narrative that depicts the twentieth century, which came to a close twenty years ago. We are now able to look at it from a distance and recontextualize the whole in an organized way."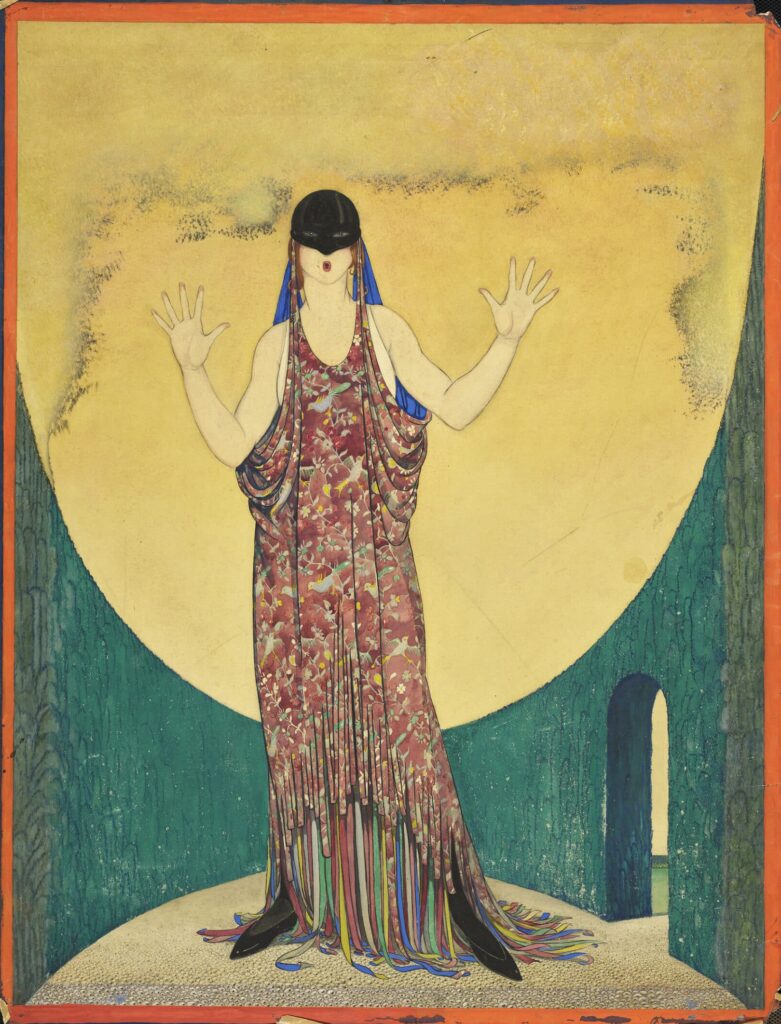 The works are presented outside their publication context to highlight their status, and even "their mystery," as discrete art objects. The original prints bear marks of retouching and the wear of time, and often have annotations and the names of the photographers inscribed on the back.
"It's like archaeology," says the curator. "At that time, photography was polymorphous. The first issues of Vogue defined a luxury magazine aimed at a wealthy, sophisticated readership. The medium was put on a pedestal. Edward Steichen, for example, was an experienced artist long before arriving at Condé Nast, and made no distinction in the quality of the print or framing. Neither did Maurice Goldberg, who took care to mount his images on cardboard with his name signed in the lower right corner: all that was missing was the frame. I think this is a more noble vision. These magazines were looking for excellence, beautiful paper, quality printing, great talent. One wasn't a photographer, one became one."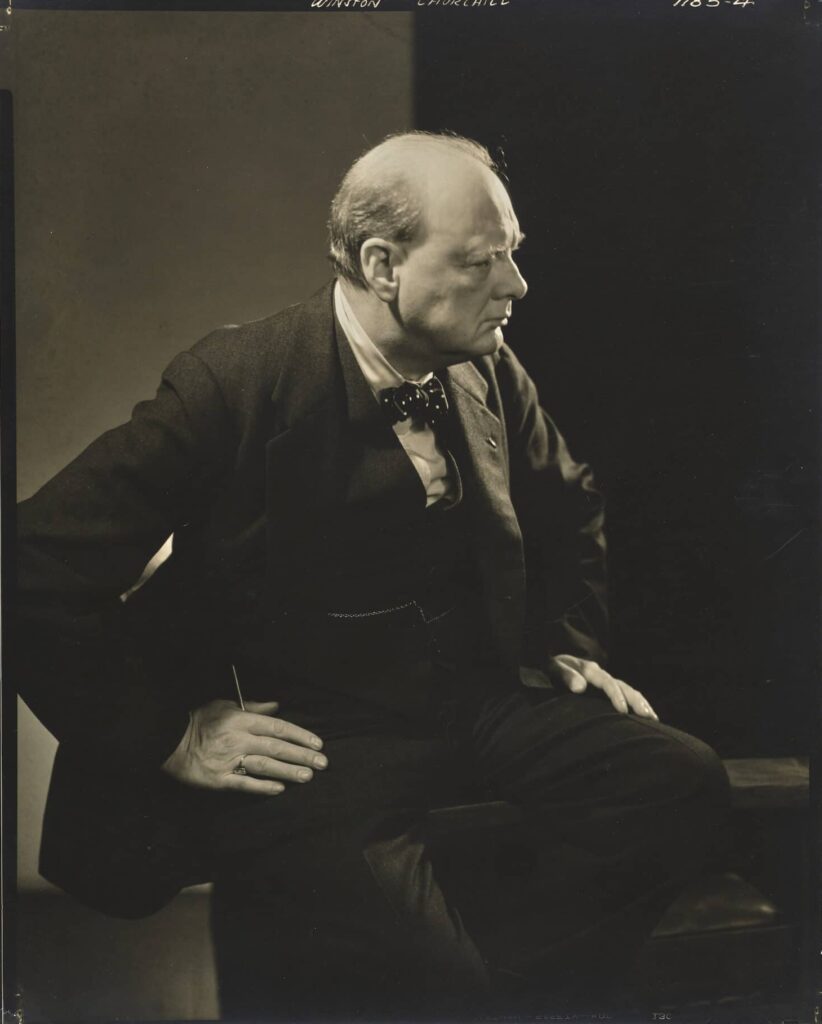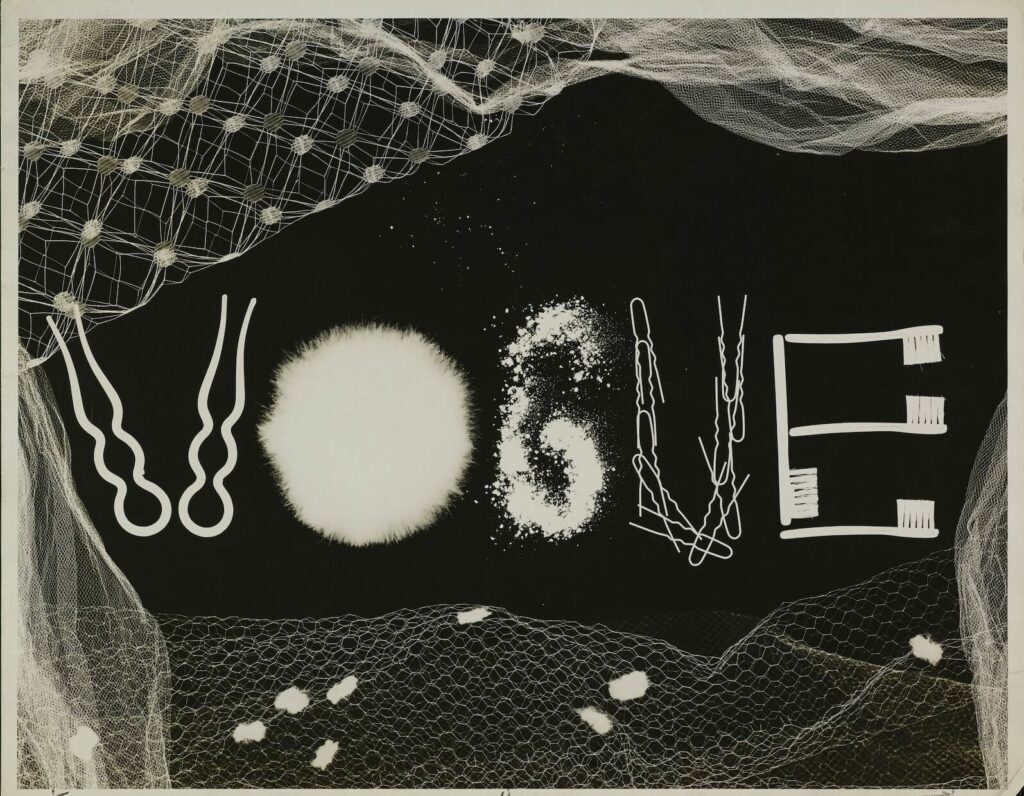 A progressive mindset
Just as Nast grasped the appeal of color illustrations on the cover, he also quickly perceived the impact of photography, surrounding himself with the best artists in the early days of their careers. Take, for instance, Paul Thompson's fascinating photograph of Mary Edwards Walker (1832–1919), one of the first "treasures" to enter the collection.
Walker, an avant-garde resistance fighter, was one of the first women to become a surgeon in the U.S. Army during the Civil War; she was also an abolitionist and an advocate for women's rights. To date, she is also the only woman to have ever received the Medal of Honor in the United States; and she was the first female to dare to wear pants in public, for which she was arrested because she looked like a man.
"I stumbled across this 1911 image: a person caught in action, holding a flag, the face hidden behind glasses and shaded by a top hat. It seems to be like a man. This story was completely new to me," Humery delights in the discovery. "This photo was powerful in its time and already shows the scope of Vogue, in addition to polished, decorative, meticulous illustrations. You can see that clothing and crossdressing were already being used as a militant tool."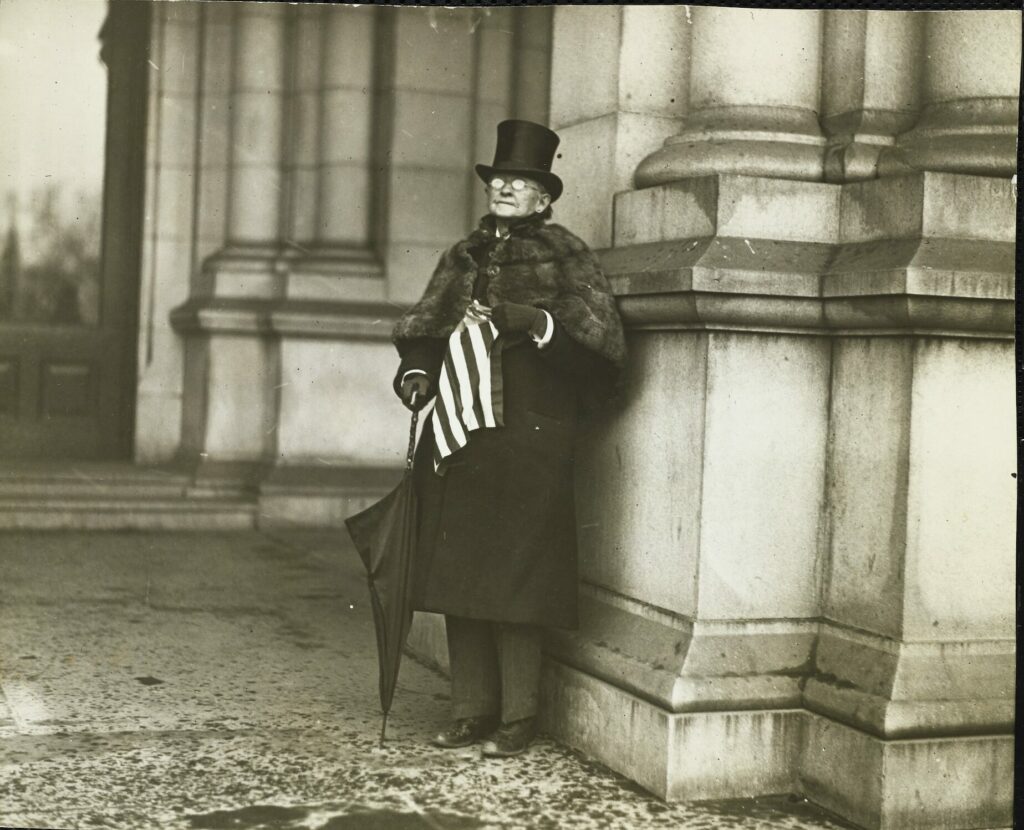 The 1920s and 1930s were the golden age of portraiture, Hollywood stars, and Surrealism. The photographs from that era highlight the progressive mindset of the magazines, particularly through the representation of minorities in Hollywood amid a largely racist society. Examples include the French American Josephine Baker, inducted into the Hall of Fame in 2021, and the Chinese Anna May Wong. George Hoyningen-Huene and Edward Steichen were breaking down stereotypes.
"The poses are reminiscent of Man Ray's famous 1926 Noire et Blanche, which had Kiki de Montparnasse posing with a traditional African mask. The composition of the Anna May Wong portrait remains one of a kind. And that of Josephine Baker is interesting because there are several versions, one in which she is squinting. There is also another side to the image, which would nowadays be seen in a negative light: it represents a Black entertainer playing to a white audience. However, we also know that Baker used facial expressions, and humor in general, as a weapon, both to entertain and to protect herself. This raises another question: when can you publish such an image without it being taken the wrong way?"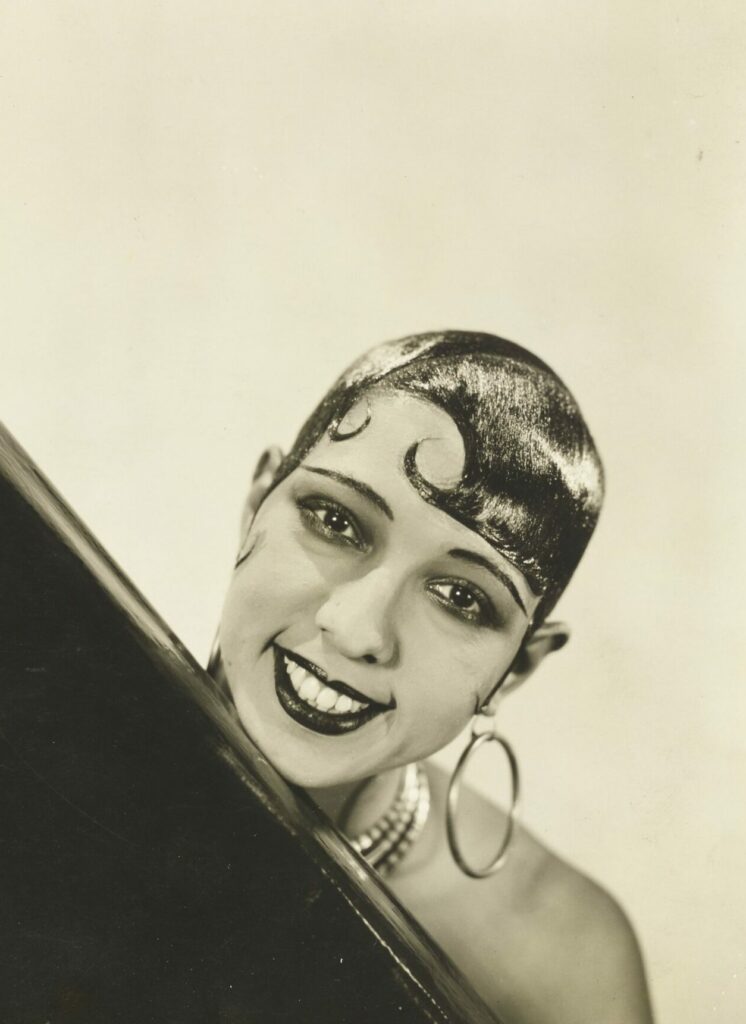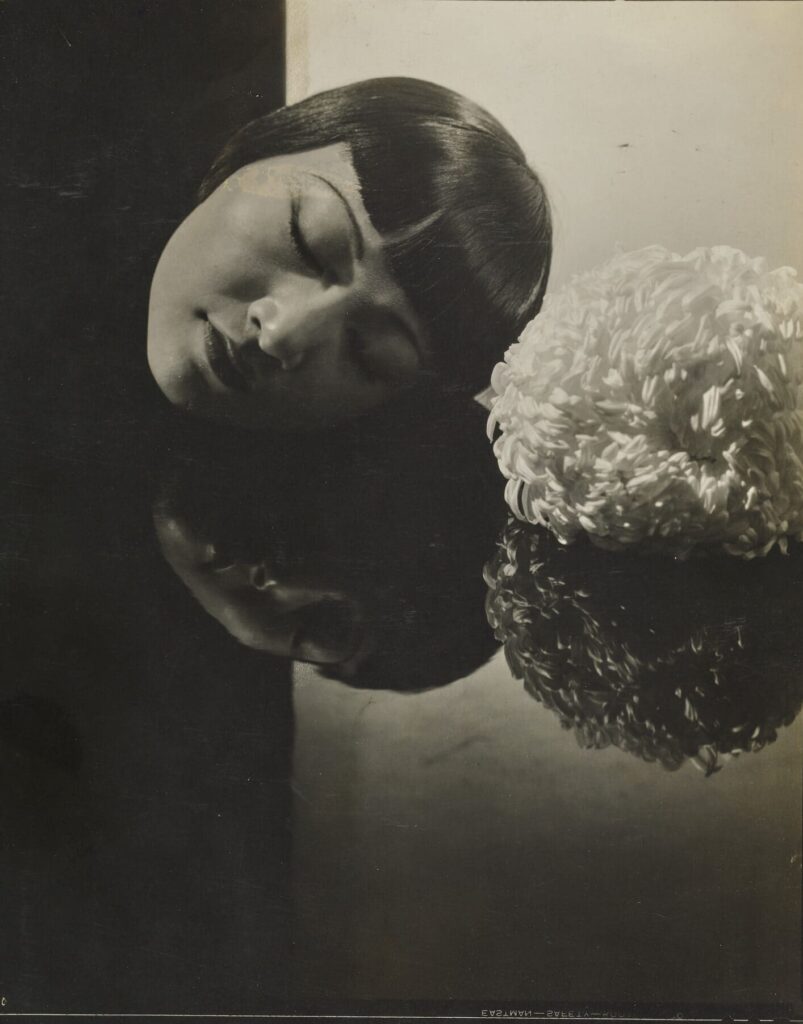 The place of women photographers
Even as Edward Steichen and Cecil Beaton gained recognition with their daring images, many women also worked behind the camera. The interwar period was a golden age in the history of women's photography. Although, as Humery sadly reminds us, this practice was initially thought of as a "minor art form" by society, it was open women. Among the finds in the collection is a print by Margaret Bourke-White.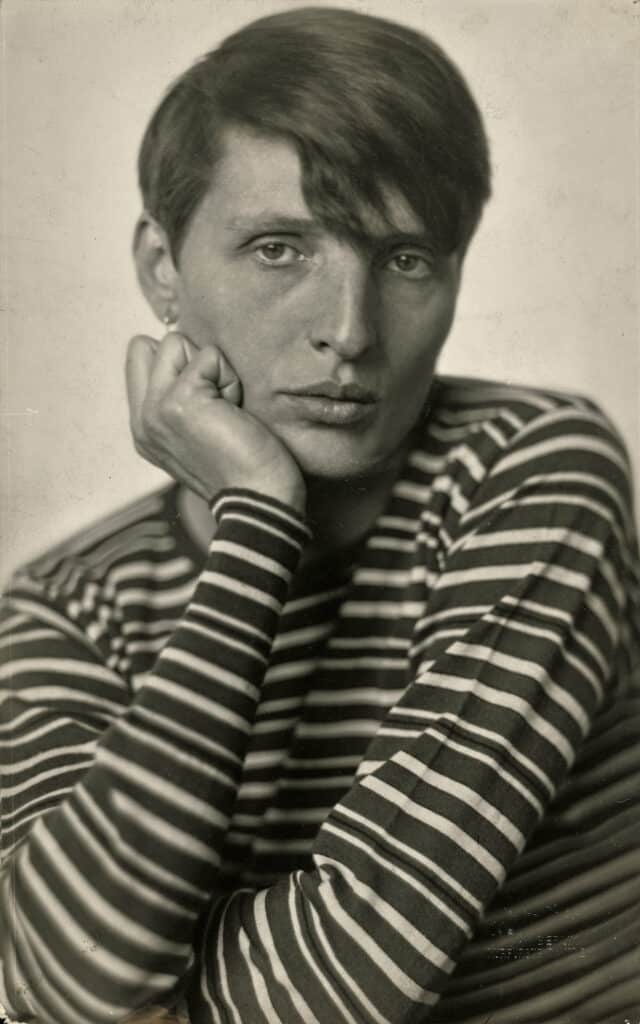 "Not many people know that she published in Vogue. You must understand that this was the dawn of photographic architecture: skyscrapers have a rare, beautiful dimension. Playing sports, as in this case tennikoit, on the roof of a building over a hundred stories high, was unheard-of at the time. The photographer found herself drawn to these soaring structures and was fascinated by the advent of design and architecture. In this image, she shows three worlds in one."
Works by women also include Dora Kallmus's photographs and especially Steffi Brandl's portrait of the German sculptor Renée Sintenis. "To me, this is a real treasure," says Humery. "This artist had encountered many problems since the Nazis came into power in 1931–32. She was forced to resign as a 'degenerate' artist. She was rehabilitated in postwar Germany. Few people know that she designed and created the Berlin Golden Bear in 1951. This picture shows a female artist with short hair who dresses like a boy and uses the male gender as a provocation. Sintenis was a rather rebellious figure at the time, a member of the Bauhaus school, the Free Secession, and a very avant-garde representative of the Weimar Republic. And Vogue printed her image. Today, it's a beautiful representation of non-binary gender."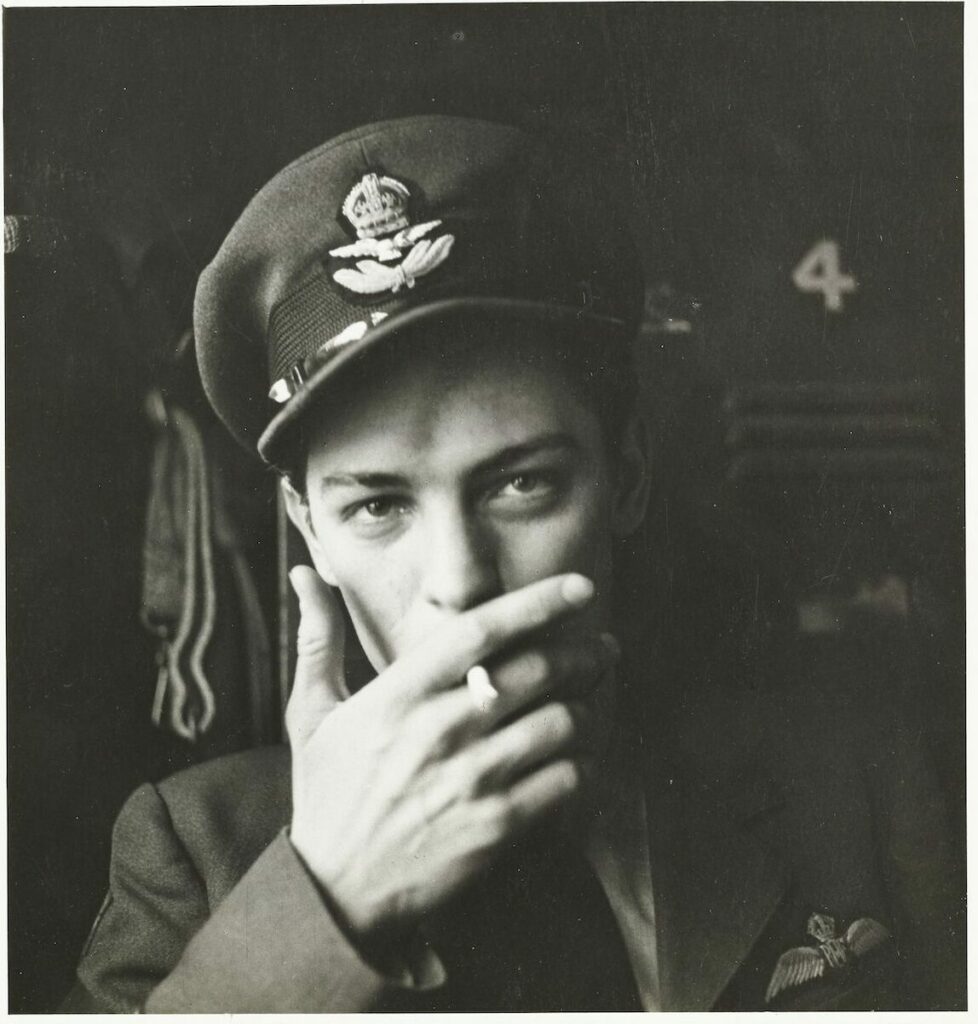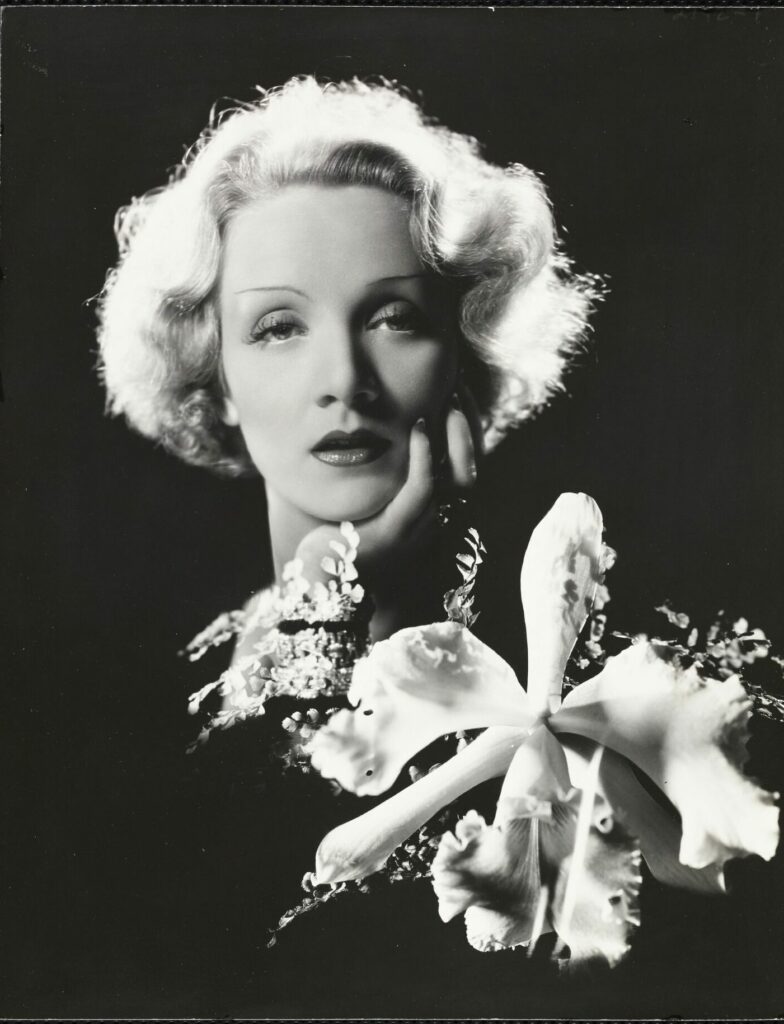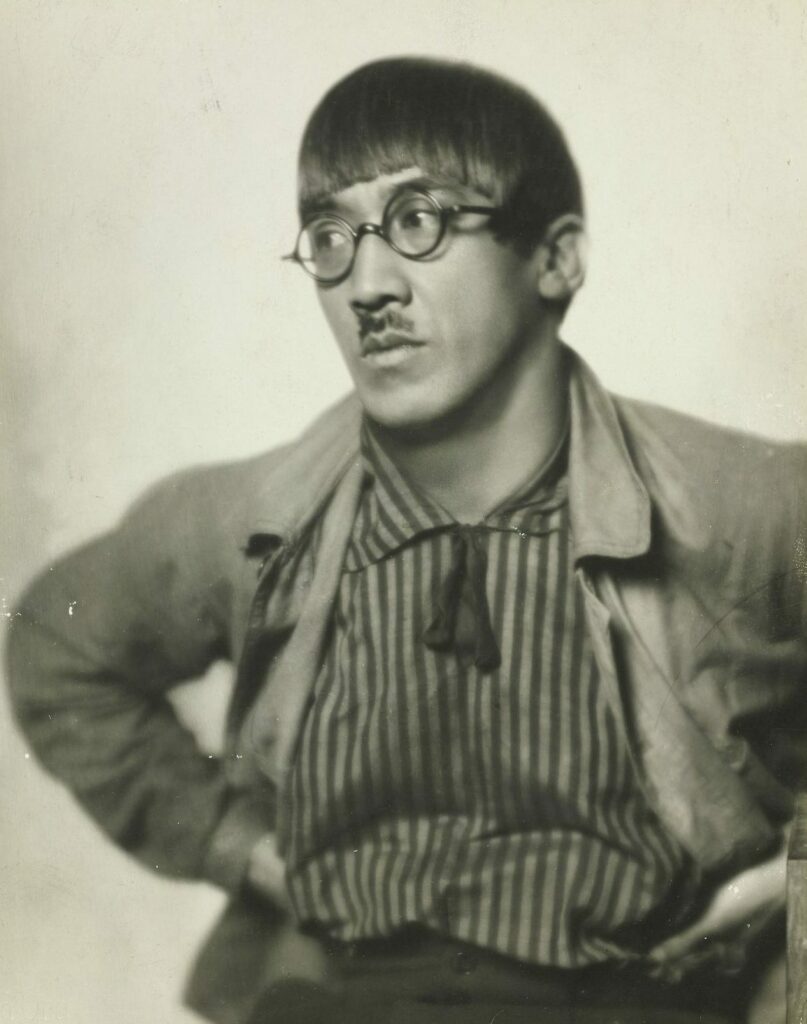 The war and after: a clash of styles
Throughout the visit, Chronorama unveils new forms, setting apart images steeped in their time and those that seem to leap into modernity. Expressionism, pictorialism, and surrealism thus give way to the reality of the Second World War and a more documentary style.
The 1940s set a new tone, such as Toni Frissel's photo capturing WAAC officers off-duty, quietly sitting under dryers at a hair salon. This print is juxtaposed with Cecile Beaton's portrait of General de Gaulle and Irving Penn's Cuzco Children. The contrast is even greater with Lee Miller's striking news reports, in her debut as a war photographer. "This whole period is in fact an archive within the archive," emphasizes Humery.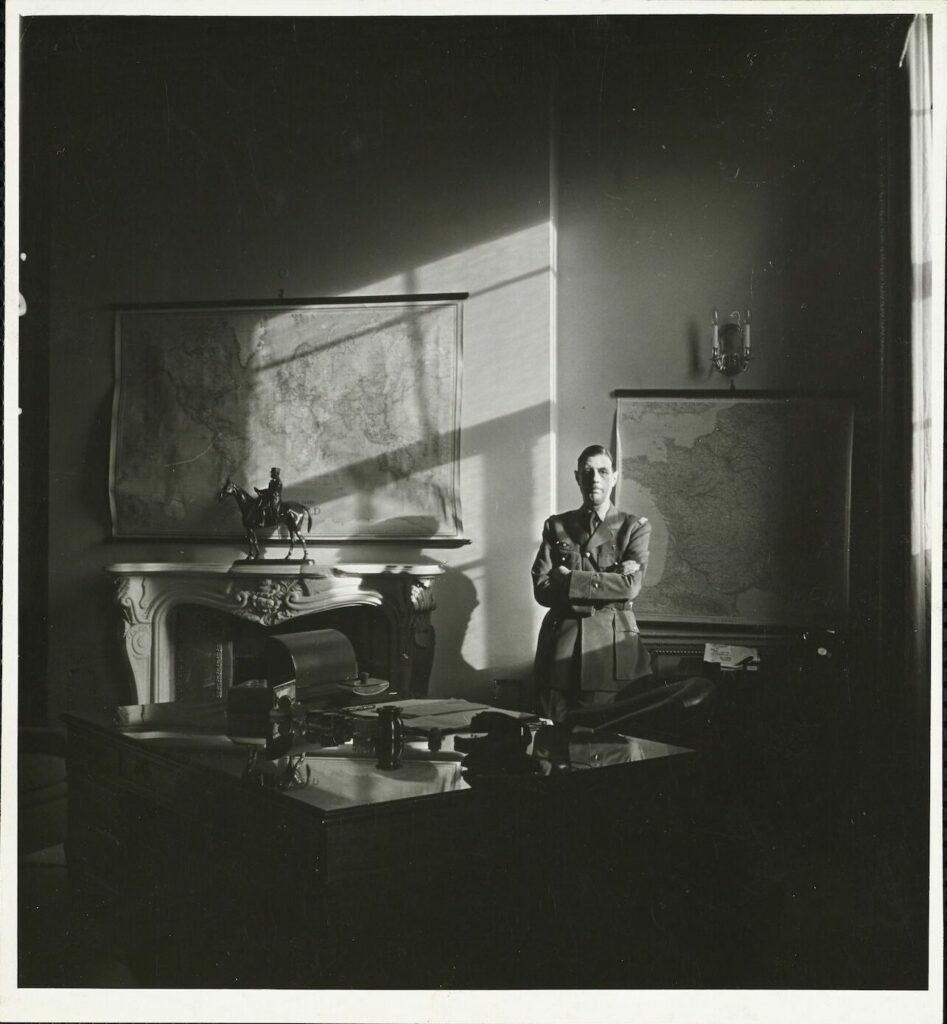 The advent of interior design and architecture further contributed to diversifying photographic styles, as in this cinematic photo taken at Mrs. Vanderbilt's home by Edward Carswell in 1941. "This typical Vanderbilt dinner party took place just before the United States entered the war. The large dining table looks like it's straight out of Citizen Kane." Evelyn Hofer's 1959 inaugural shot of the Guggenheim Museum in New York completes the splendor of modern architecture.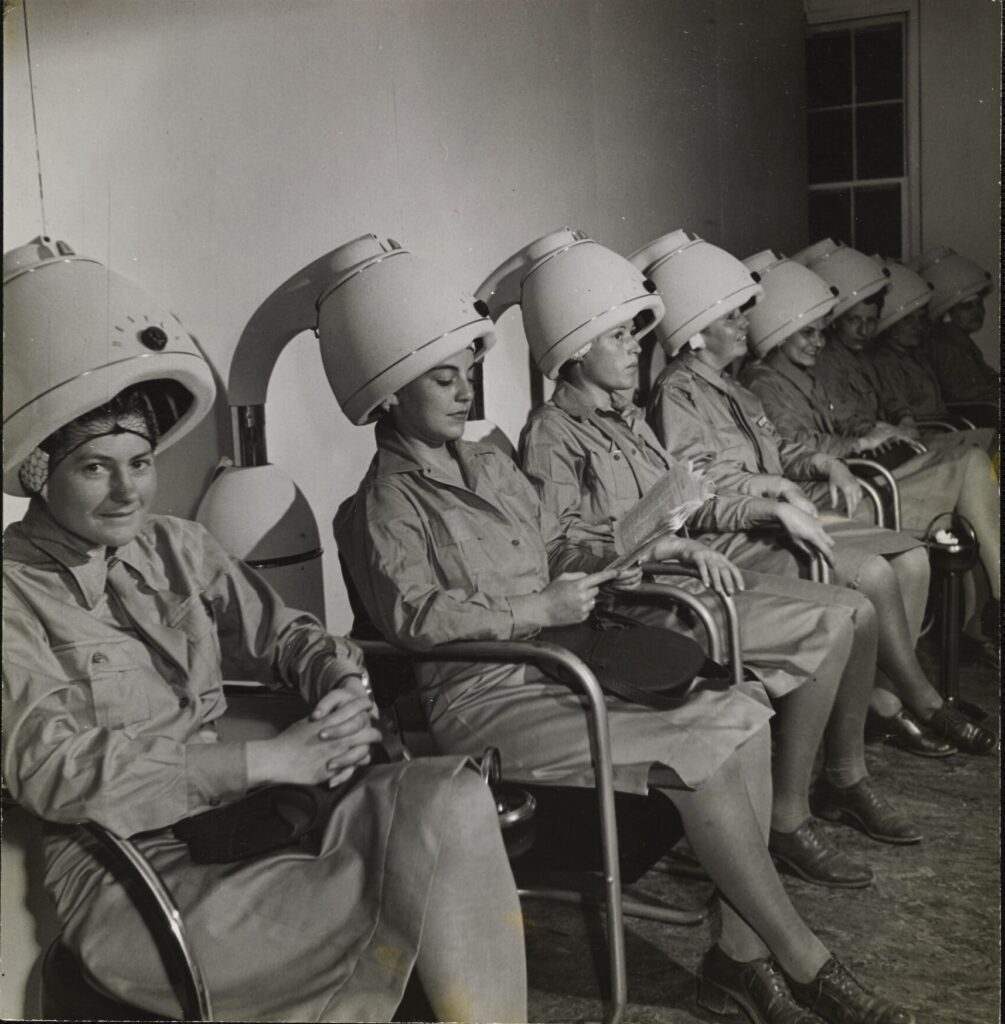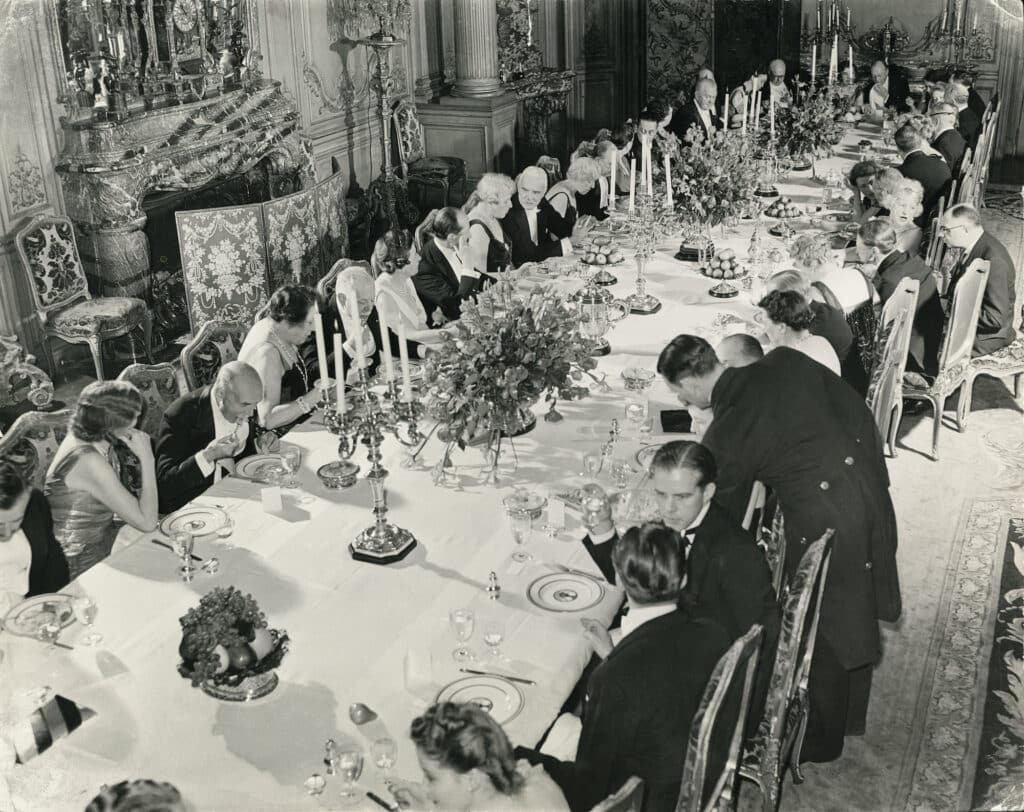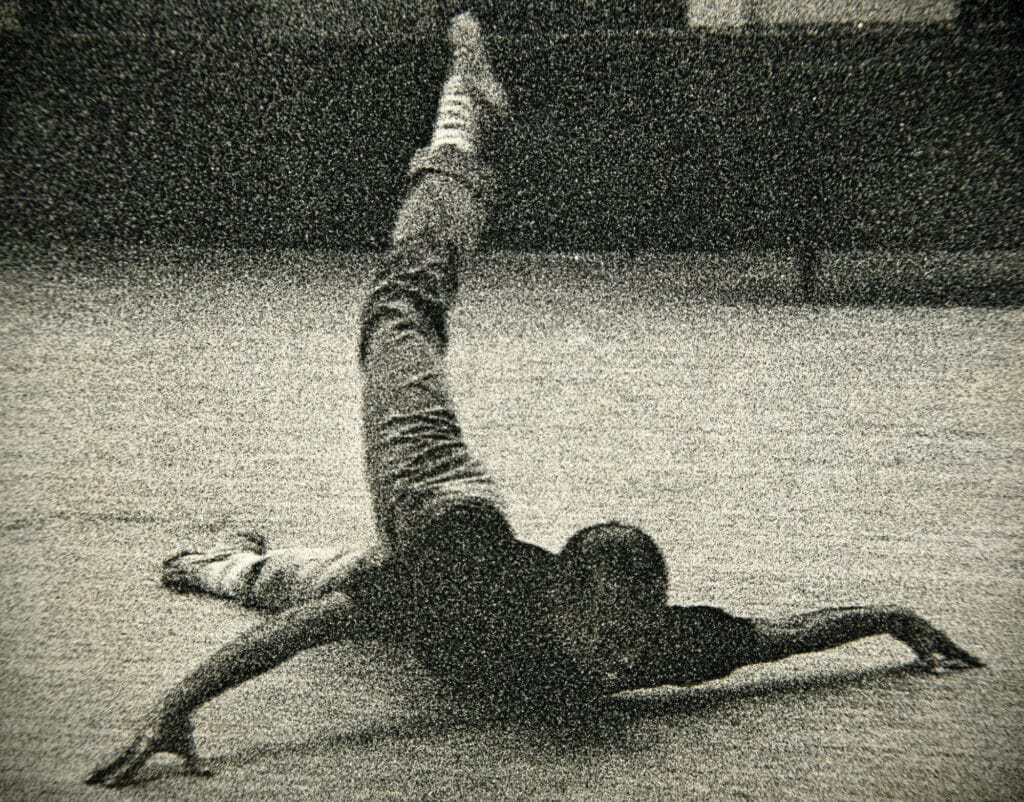 Elsewhere, Suzy Parker marks the emergence of fashion photography. This 1954 snapshot of her sister and model Dorian Leigh conveys an incredible sense of modernity, like something out of the 1990s. "The era kept re-purposing images," notes the curator.
"The portrait of Jerome Robbins, the West Side Story choreographer, by Diane Arbus, is another example. It is deliberately coarse-grained and yet soft at the same time. This is a new form of experimentation, very modern and unlike anything else. Nobody would identify it as Diane Arbus. We are no longer in a 1950s' aesthetic and at the antipodes of what we associate with her work."
Freedom and hedonism
The arrival of the 1960s broke away with the conservatism of the previous decade and came to symbolize freedom, the era of the raised fist, of innovation, of the future. The images offer a composite of the worlds of fashion, cinema, music, and politics: the Stones, the Beatles, Jeanne Moreau, Jean-Luc Godard, Marcello Mastroianni, Virna Lisi, John Fitzgerald Kennedy… They are all here, beautifully portrayed. The collection also juxtaposes fiction and reality, featuring film sets from 2001: A Space Odyssey, as well as the Apollo Moon missions.
Meanwhile, Balenciaga created his style revolution, with Twiggy as the 1960s' muse. "She showed that a woman could be both a celebrity and a model. She represented her time and embodied it by being herself, like the supermodels Cindy, Claudia, Christie, or Linda in the 1990s," commented the curator, before pausing next to the Spanish designer's dress photographed by David Bailey. "Today, his approach has been rehashed and reworked, but if we look at the work of his lifetime, we understand the strength and genius of his fashion."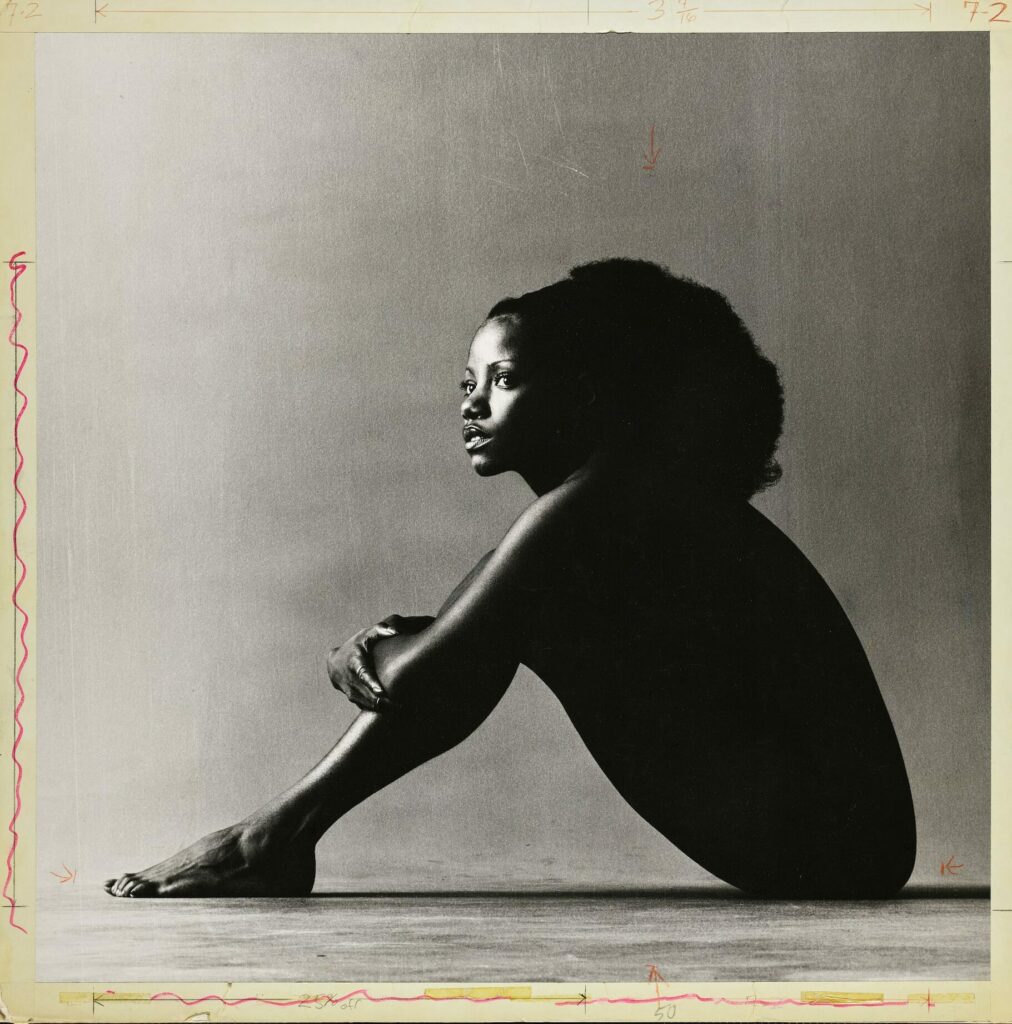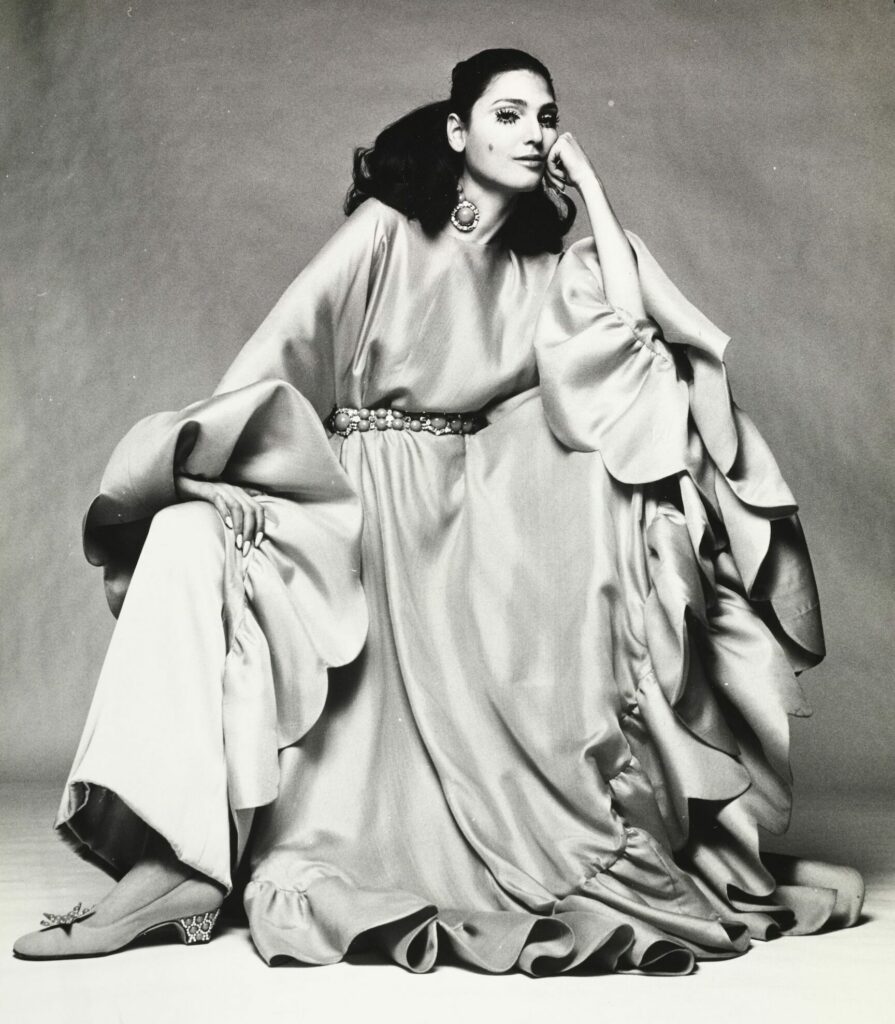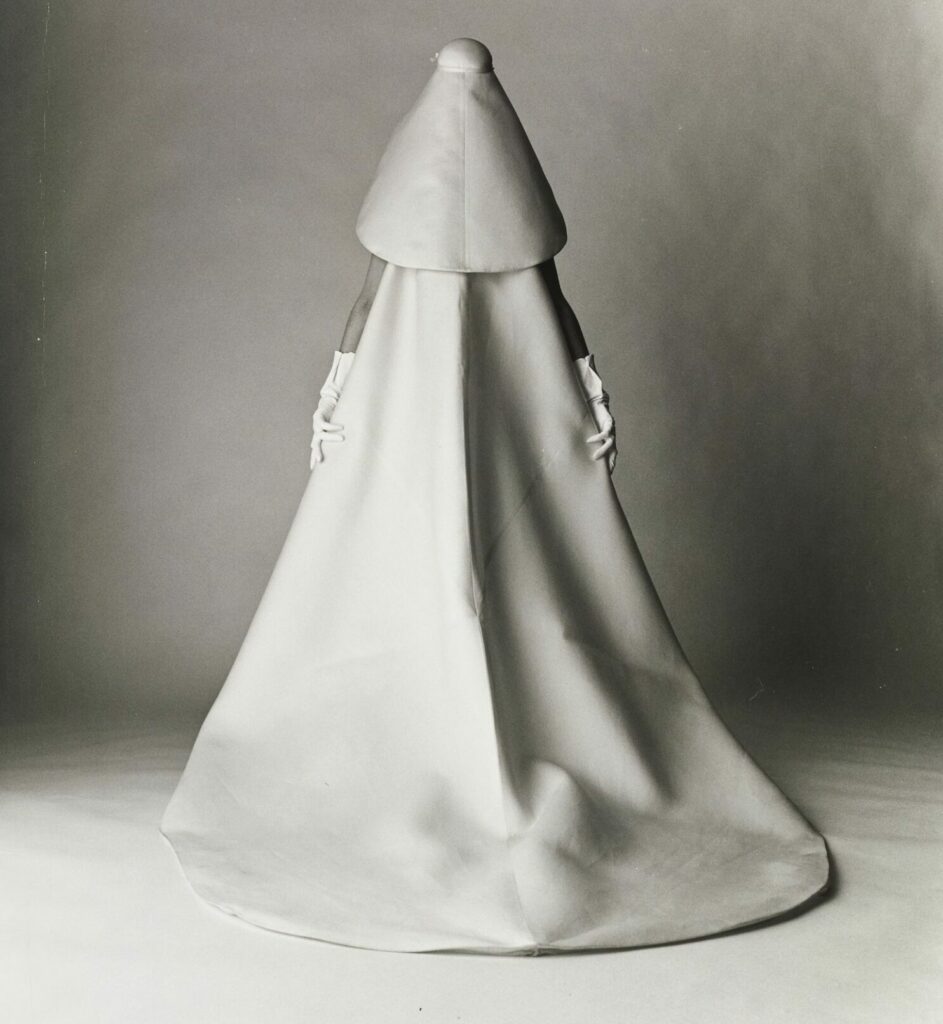 The collection reveals another treasure: a portrait of James Baldwin taken by Robert Frank in 1963. "To anyone who knows photography, the Baldwin/Avedon collaboration is emblematic. Especially the book Nothing Personal, published in 1964, which shows society the way it really was, with the supremacists and the last black slave: the same society that is critiqued today by the Black Lives Matter movement. I was surprised to discover this print. You wouldn't expect this collaboration. The photo is Robert Frank in a nutshell: all simplicity and unvarnished truth."
The 1970s courted glamour and audacity via their "commercial components that colored everything," gradually moving closer to the world we know. It was also an era of hairdos and the golden age of advertising. "This decade was very hedonistic, very peace & love. Fashion was ever-present, people were having fun, bodies were being set free."
On display are works by Helmut Newton, portraying Patti Hansen wearing Yves Saint Laurent, which, the curator reminds us, is a nod to Cindy Sherman's style and Lisa Taylor's famous shot in Saint-Tropez. But there are also images by Marc Riboud made for the inauguration of the Centre Pompidou in 1977; Tito Barberis's and Irving Penn's bodies as slender as shadow puppets; or yet a portrait of Arnold Schwarzenegger as the muscle man by George Butler.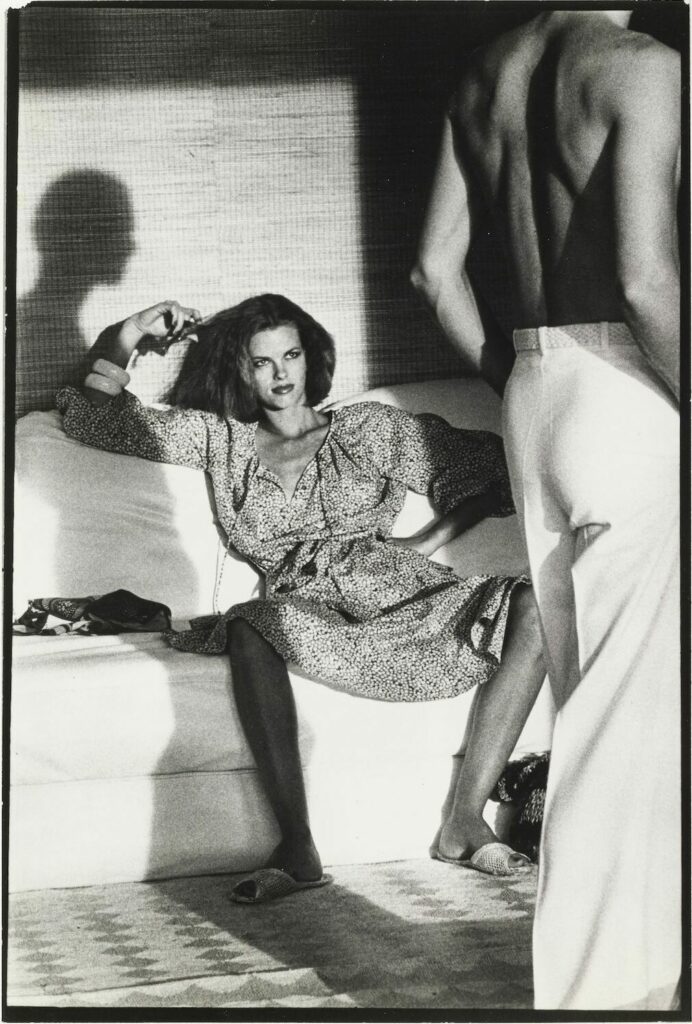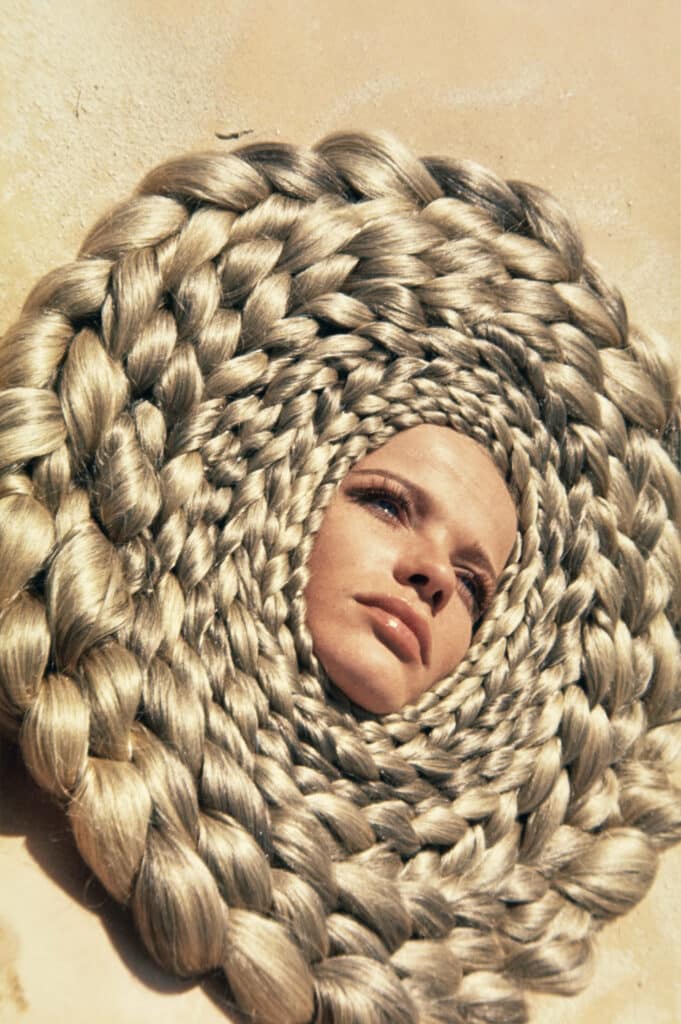 Modern and timeless
The exhibition is made complete with a few color dye-transfer prints, a complex and costly printing process. Irving Penn, in particular, stands out with a 1950s' image of Lisa Fonssagrives, his wife, muse, and model, shown here lying in the grass with a book. The print is done in "Bohemian" hues, almost CinemaScope.
Two other images seem to bridge past and future: Penn's Cigarette and Lips (1961), showing an extreme closeup of red lips holding a cigarette, its tip out of focus, with a distinctly 1950s' feel, and a sublime portrait of Veruschka (1967) by Franco Rubartelli which foreshadows 1980s' vibes. "Between these two aesthetics, one pulls you into the past, while the other projects you into the future."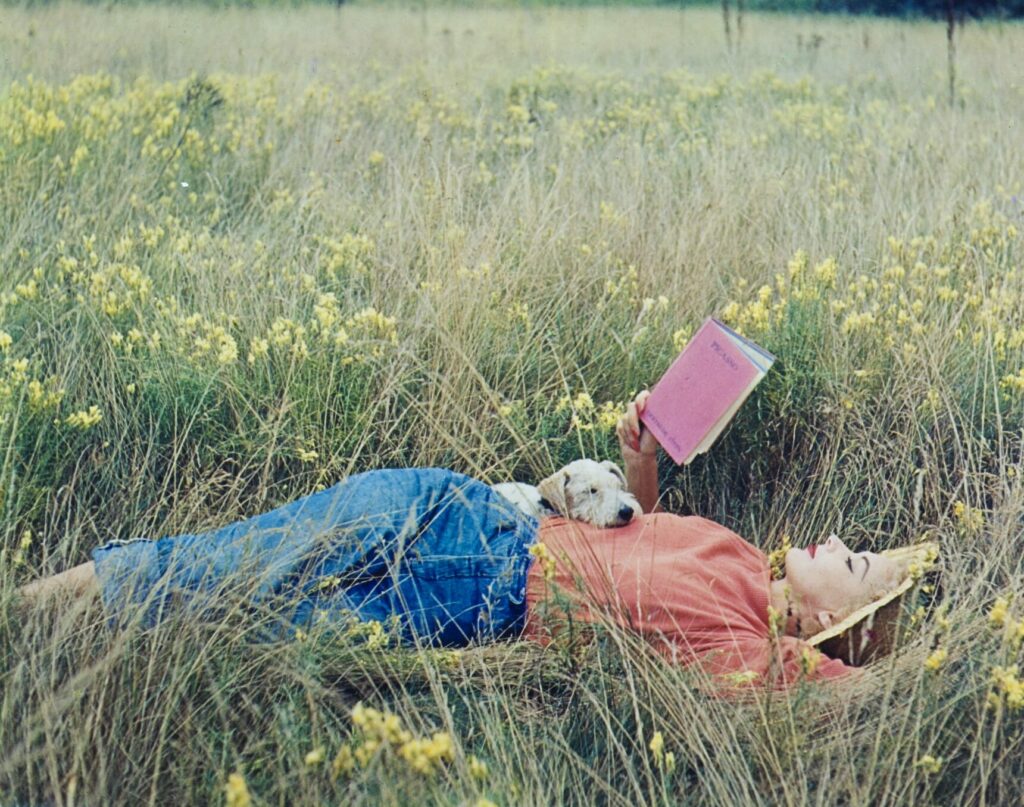 The four hundred images in the exhibition assert their status as "works of art" and affirm Condé Nast's "striking force" and its ability to set the tone in "the art of living, dressing, and furnishing." The exhibition foregrounds photography's multiple relationship with time. "Chronorama Redux" continues the exploration in Palazzo Grassi's parallel rooms occupied by four artists who use the medium to create a contemporary resonance.
When asked why the century is not covered in its entirety, Matthieu Humery concludes: "The 1980s call for a different process of archiving and processing images. Through the 1970s, black and white was used a lot. This was also the moment when Henri Cartier-Bresson stopped taking photographs. A new generation arrived, with a new approach. However, we understand that we never get away from all the artistic trends. Art and fashion never cease to feed off each other on the pages of these magazines that possessed true richness and a vision of the world."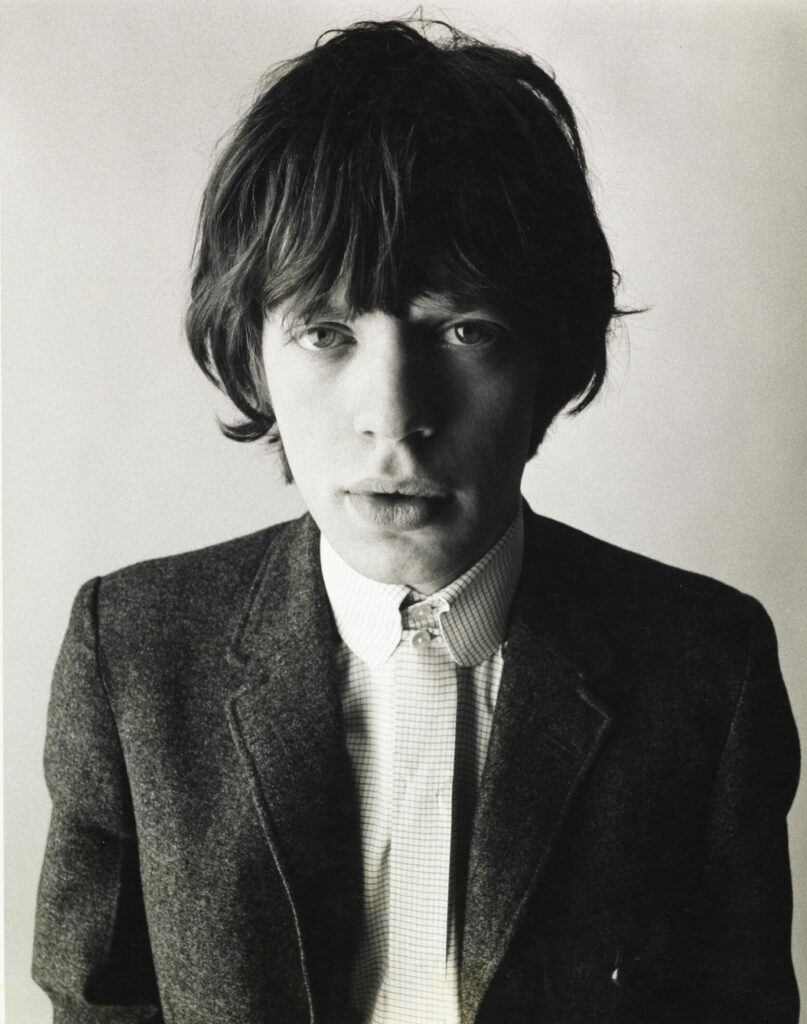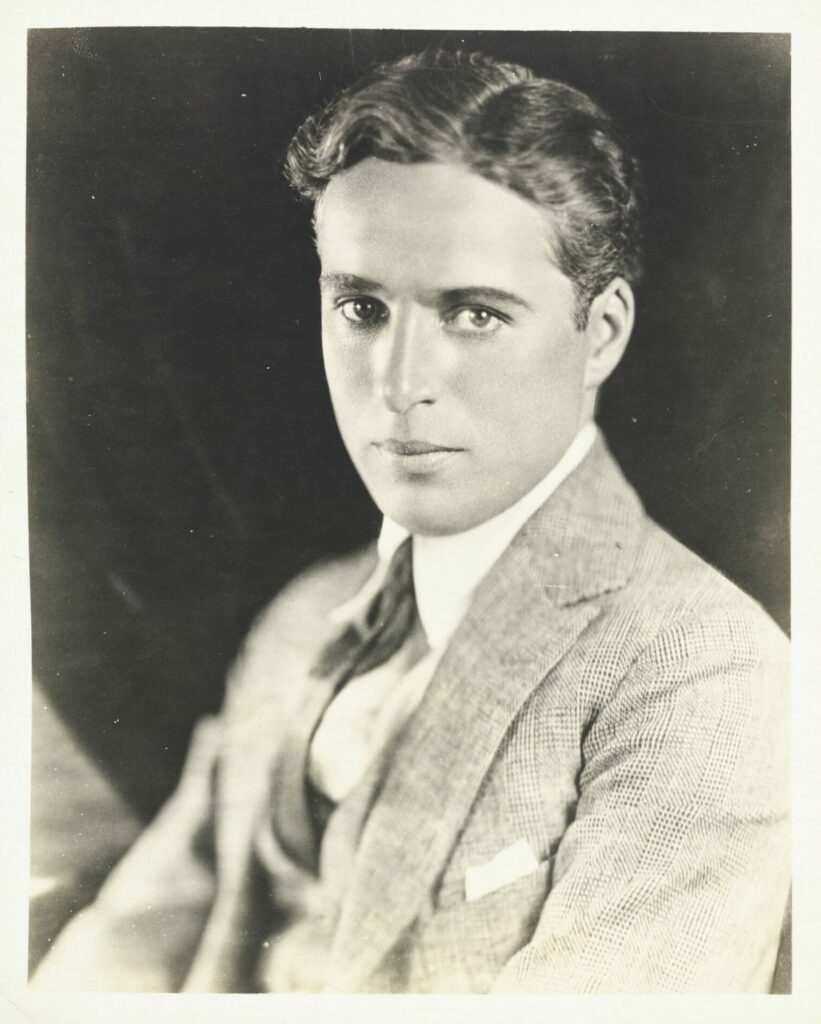 Chronorama: Photographic Treasures of the 20th Century. From March 12, 2023 to January 7, 2024. Palazzo Grassi, Venice, Italy.
Exhibition catalog, Éditions de la Martinière, €75, 432pp.