Martýr is developing. Onstage, they are slicing negatives, placing them under an enlarger. Slowly an image emerges behind them projected on a screen. I'm at a new drag competition helmed by beloved New York drag artist Untitled Queen called Untitled Art Star. The competition, Untitled says, is meant for drag performers who have some version of an art practice they want to bring into their drag performance. Tonight's theme is photography.
Martýr's long red wig hangs over a face painted white and accented with triangles of crimson. And then one more Martýr appears onstage, the drag artist's face painted on another's body and held inside a frame. Martýr slowly peels that version apart, ripping from that performer a wig oozing trails of adhesive. There is such control in the image making, a reconsideration, a ripping apart of one's own image. And isn't that what drag and photography ask us to do in the first place, to reimagine the self in another form.
"Drag and photography have a sense of time that's not [often] thought about," Martýr says when discussing their artist statement onstage with Untitled. "Drag's very ephemeral. You do it and it's gone in a night unless you have video, photos, all that jazz. And then photography for me is, you're making a moment in time specifically important to you. You're taking the shot and making sure that time is captured." Martýr began using drag and photography together to both get their ideas out and capture them.
The relationship between drag and photography is not new. Rather, it's as old as photography itself, as if from the moment capturing an image became possible in the 19th century drag was cemented in its early forms. What's interesting, however, is seeing drag play with ideas about photography on stage, how it captures, perpetuates, and shares a moment as Martýr's performance did, to see drag document photography the way photography has documented drag. The way it makes us question who gets to make an image and what happens when they do.
In Untitled Queen's own act at Untitled Art Star, for example, she performed alongside a projection of Michelangelo Antonioni's 1966 film Blow-Up, a film which itself questions the relationship between photography and reality. Untitled embodied the character of Vanessa Redgrave in a dark bobbed wig and gingham shirt, lipsynching to Beach House's "Walk in the Park." "The idea is usually photography captures actual reality, but is it actually capturing the perception of reality, is it reality at all?" Untitled asks of the film. And interestingly, the same thing can be asked of drag, itself a form of fantasy, a version of the self made real.
"Break the fourth wall of the challenges of photography"
This is in part how Voxigma Lo came to be. The Brooklyn-based drag artist and photographer says her work exists in wanting to document the truest form of the Voxigma Lo character, which she feels exists in drag, through documentary photography, what she feels is the truest form of photography. As much as she explores the intersection of drag and photography in her own work, she encourages others to do it as well.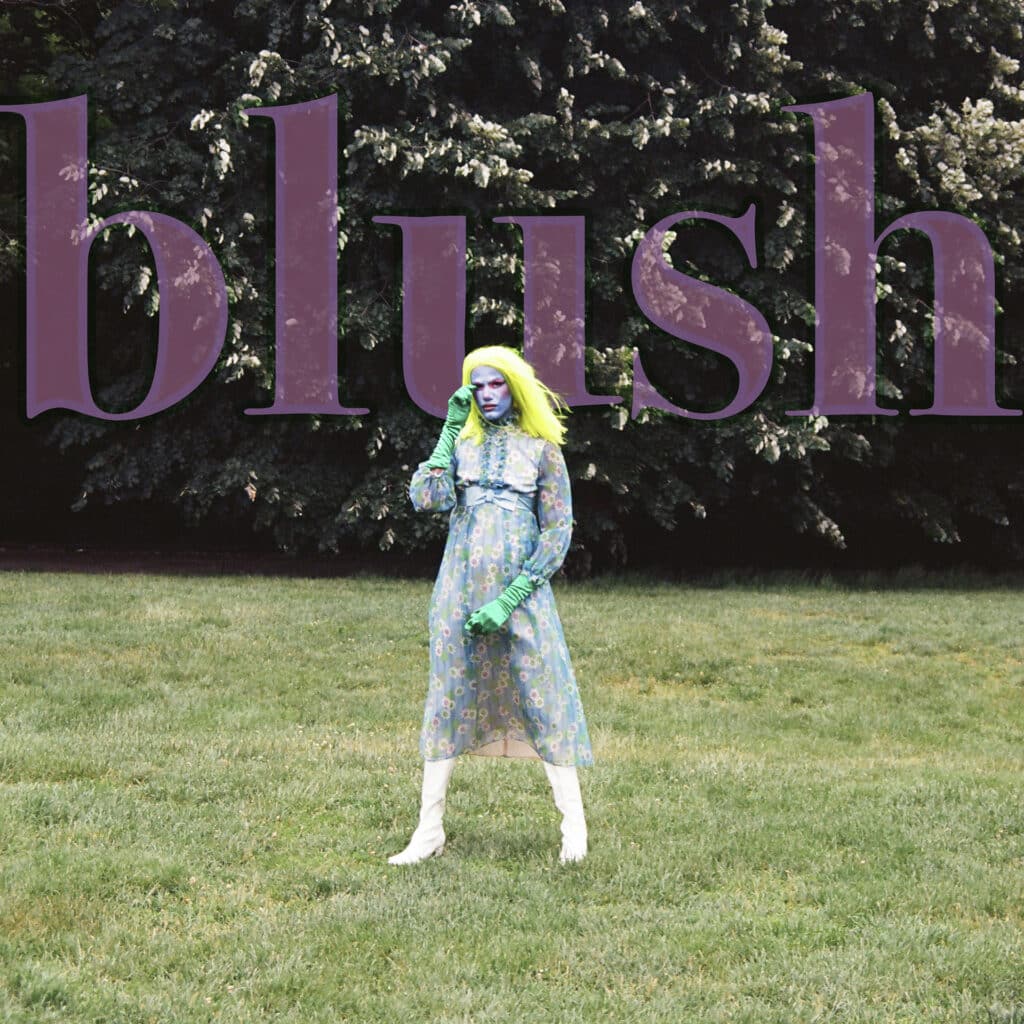 In a recent edition of her regular show "The One About…" created with drag artist Mx. Fink, the two invited other photographers and/or drag artists to contemplate their relationship to drag and photography. Voxigma performed Shirley Bassey's "I Capricorn," the song punctuated by the lyrics "It's all for you," during which Voxigma passed roses to the audience as a slideshow of her photographs played behind her, ending with a photo of herself as a child.
With that show, Voxigma and Mx. Fink wanted to "break the fourth wall of the challenges of photography," she says, especially in nightlife. The show was a way to provide both gallery space and drag space, and for the two to be in conversation. "Everyone now just has an iPhone, and it's very convenient to just take a photo, but there's some folks obviously who have spent their their lives studying and dedicated to the craft…[they have] trials and tribulations and they have points of view and they have perspectives that we can't always hear about because Lady Gaga's playing," she laughs. "[Our] perspective with The One About Photography…is giving drag an extra edge. I strive to, I want to, see more than just a lip synch," she says.
The conversation continues in Voxigma's own work, in a series on view in New York at the Bureau of General Services–Queer Division bookstore and art space until September. For each of these, Voxigma has produced self-portraits stylized as fictional album covers, each embodying a different aesthetic and sonic atmosphere. For the album entitled Reflections Feel Like Science Fiction, she is an electropop nymph with colorful metallic eyeshadow and a long black wig, with Björk, Arca, and FKA Twigs on her accompanying playlist. On blush, a rural alien of blue skin and neon-yellow-hair on a nostalgic countryside floating alongside the songs of Dionne Warwick and Curtis Mayfield.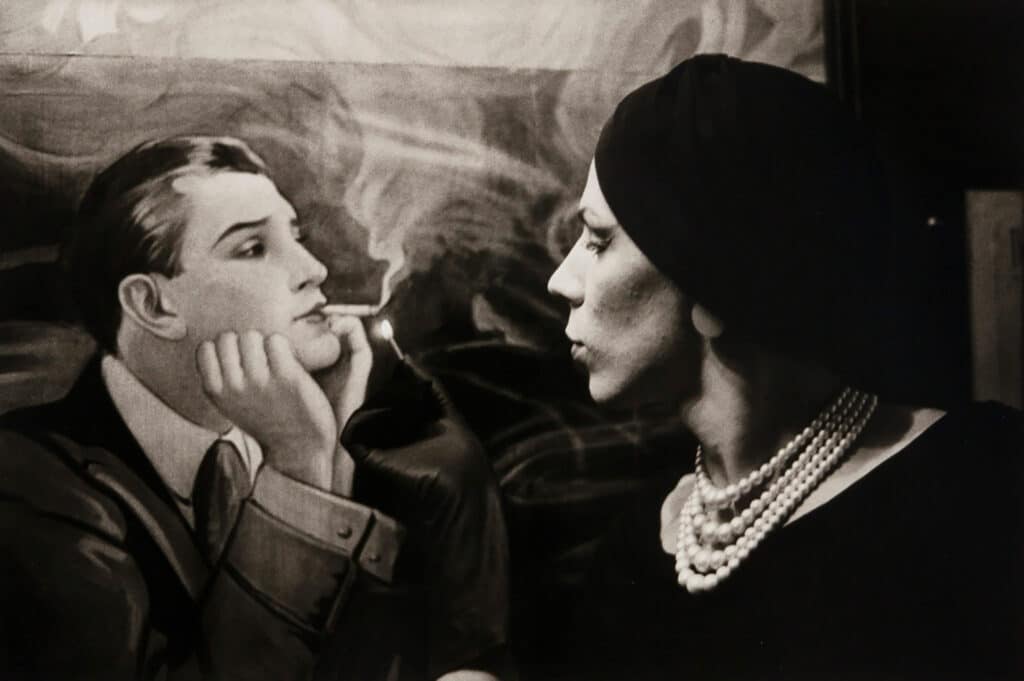 There's great power in a drag artist's ability to document themselves and their community, one that shouldn't be taken for granted. Indeed, for decades drag artists were not as frequently behind the camera as they were in front of it, and always for a multitude of reasons. These reasons could take the form of exploitation, as with Weegee, who in the 1940s and 1950s photographed people in drag after they had been arrested and thrown in the back of paddy wagons.
Diane Arbus, whose images of drag became synonymous with the form for many years, famously photographed people who, during her career, were considered outsiders or deviant. But in the wake of queer liberation, images of drag artists could also become love letters, as with Nan Goldin who said she photographed her friends in drag because she felt they were so glamorous she wanted to see them on the cover of Vogue. Similar is the case with Peter Hujar, who was known to say "I photograph those who push themselves to any extreme and people who cling to the freedom to be themselves." But while Goldin and Hujar were openly queer, the images in question were rarely produced by drag artists themselves.
Towards more acceptance
The prospect of drag in front of the lens directly correlates to the timeline of queer liberation. In a time before the larger movement of queer civil rights, when being openly queer could cost one's livelihood or even one's life, pictures of people in drag were not often widely disseminated in a magazine or gallery setting. As historian Lisa E. Davis told me when I was working on my book, Glitter and Concrete: A Cultural History of Drag in New York City, for a long time one did not share pictures of a living person in drag for fear of being discovered. Indeed, it's a rare treat to see personal snapshots of drag balls or parties taken prior to the late 1960s unearthed today.
Before the 1970s, curator Ariel Goldberg told Aperture earlier this year, "visual records of trans and queer life most often belonged to the state—like arrest records—or were tabloid-y, sensationalized news stories of gender 'discovery'; There were criminalizing narratives, or even outright destruction—families destroying personal archives of their queer relatives and even people destroying their own archives for fear of discovery." Accordingly, if you were a queer artist photographing drag or queer life in general before the 1970s, you couldn't always just take your film to a lab; you had to develop it in private like postwar drag photographer Avery Willard or drag artist and photographer James Bidgood. Arbus, a straight woman on assignment from magazines like Esquire and Harper's Bazaar, would have had significantly more leeway…although Harper's Bazaar refused to publish Arbus's 1961 image of male impersonator Stormé DeLarverie wearing a suit on a park bench–later printed as "Miss Stormé de Larverie, the Lady Who Appears to be a Gentleman, N.Y.C." and now in the collection of the Whitney Museum of American Art–because it was then seen as too risqué.
But happily, that changes as time progresses. What happens instead is that we get images chronicling drag culture by the people who lived it, where previously both the images and the culture would have been relegated to the underground, if the pictures were even taken at all. This includes, for example, photographs like drag queen Linda Simpson's, which she took as snapshots in the 1980s and 1990s New York drag scenes. Using just a point and shoot camera, she documented in bright color the downtown world of drag. Before her images were published as a book, The Drag Explosion, she told stories of the images in a presentation of the same name. With work like Linda's, a picture becomes worth much more than 1000 words, it becomes an entire history as well as the remembrance of a moment, a life, and its stars.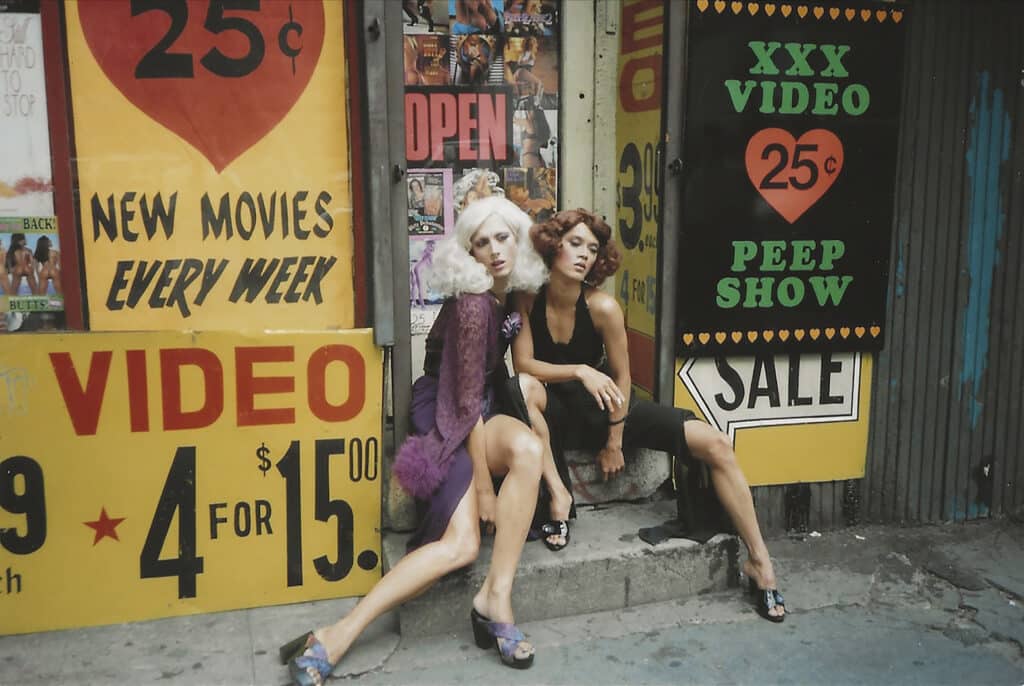 "These performers are superstars"
This is what Jimi Urquiaga had in mind when he began creative directing photoshoots of New York City drag artists. After much success in fashion as a stylist and creative director–with shoots he produced and styled everywhere from i-D to W to Harper's Bazaar to Vogue Thailand and many others–he became disillusioned with the industry. He wanted another way to channel his creativity, putting it into his drag alter ego Missleidy Rodriguez, or Missleidy the Plant Lady. Urquiaga was looking to mend his relationship with creative direction, and began by doing a series of 10 editorial images of himself as Missleidy. He felt so fulfilled by the series he wanted to do more and work with other drag artists he found inspiring, he says.
Urquiaga began showcasing drag artists, interested in all of the talents that go into their work, whether they design clothing, hair, makeup, aesthetic concepts, or all of the above. Originally he thought he'd set up five shoots with some friends, but it turned into a much larger project with Paper Magazine. "I said [to them], I want to shoot everybody in New York City, and I kind of just blurted it out without really thinking of the big picture and what it really was gonna take. And they were like, all right, let's go for it." Five photoshoots quickly became 13, and included a breadth and depth of New York City drag performers. Urquiaga is continuing the shoots now for other publications.
"Working in the drag industry with all these different artists, these performers are superstars," he says. However, he was tired of mostly seeing Drag Race performers in magazines. He wanted to create an opportunity to showcase the artistry and beauty he saw, to have performers valued for their creative contributions, not just mid-preparation as has often become the case. "I want these artists, superstars, to be shot as what they are…I don't want to settle for less, I want them to be shot at the caliber that I'm seeing everybody else being shot." And he hasn't settled. In each of his shoots, drag artists light up the image, their aesthetics, artistry, and attitude in full bloom. "It shouldn't be that hard to shoot a superstar when a person who knows how to capture that can do it, so when you put both together you just get magic every time." He feels excited about his return to creative directing now. "I'm proud of this because it is beautiful…I got to showcase queer artistry, and on a level that we don't usually get to see," he says.
There has always been an inherently political nature to documentation, to the choices of what we photograph and what we don't, to what we put on the stage and what we don't. The opportunity to be a person making those choices had long been denied to many. It's an act of power to take back the lens, to appear in front of it as you would like to be seen, as you would like your community to be seen, to make space for yourself or even take back the narrative. The opportunity to see the conversation between drag and photography continue is not one to be taken for granted; rather, it's the product of an ongoing dedication to self-expression and artistry, a commitment to creative power, an act of resilience and rebellion, and the vision of how that gets recorded for the future.