Nadezda Nikolova has long observed the San Francisco Bay Area and its redwood forests. Her personal experience with the environment gave rise to abstract visions which she takes down on paper, before locking herself in her darkroom to engage in a true chemical process.
Based in Oakland, California, Nikolova is moving away from digital technologies to focus on the historical photographic processes. Without a camera, she captures the lost intimacy of landscapes. To do this, she uses the technique of the photogram. In her darkroom, she manipulates metal plates pre-soaked in wet collodion, a solution of gun cotton (cotton powder) dissolved in a preparation of alcohol and ether. The plate is then sensitized in a silver nitrate bath, before being submitted to the artist's craftsmanship.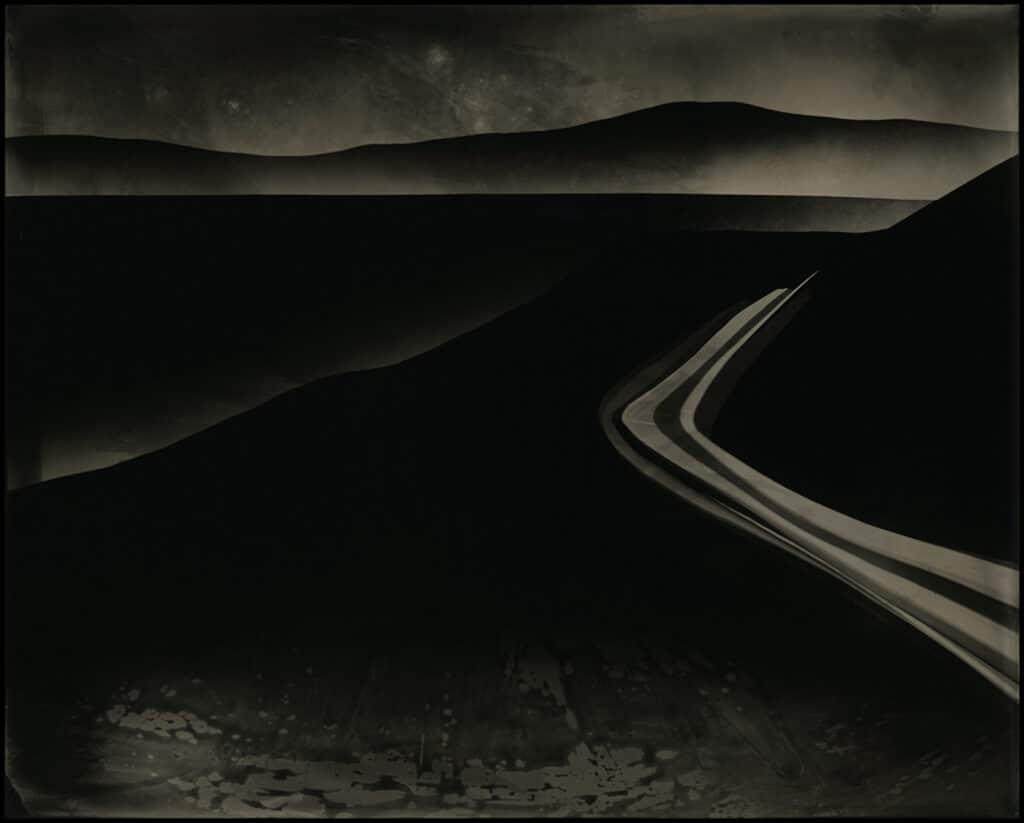 This artisanal photographic process, dating back to 1851, was first made on paper negative, then on glass. Nikolova opted for ferrotypes, black metal plates. Never industrialized, wet collodion photography remains the domain of a handful of initiates. The first challenge is to obtain the necessary materials, to have an equipped lab, and above all, to undergo a training, because the technique involves handling dangerous chemicals.
Just like the natural world, metal plates are in a constant state of metamorphosis. They dry in under three minutes, thus desensitizing and no longer being modifiable. Each layer of pattern means an additional operation against time before the plate dries, so speed of execution is key.
Time, light, and black and white
In her ongoing series Elemental Forms, Nikolova tells intricate stories using the simplest means and the most basic materials possible. Paper masks, brushes, and tracing paper are used to generate almost dreamlike worlds, halfway between dream and reality.
Like an architect sketching blueprints, Nikolova prepares her compositions in advance. However, she leaves a central place to chance, because the results differ based how the plates react to temperature. Each pattern is an "accident," and each piece is unique, impossible to reproduce.
Nikolova combines her stories, memories, and sensory experiences with the great photographic tradition. "The images are both beautiful representations of what the artist wants to evoke, and a beautiful tribute to the history of photography through the use of this material," says Jehan de Bujadoux, director of the Esther Woerdehoff Gallery.
The final result, rather akin to painting, questions the changing seasons and the eternal present. The process itself appeals to memory, which, like light on the metal plate, leaves random traces. As Nikolova herself puts it, she "seeks to record intuitive responses that speak to the felt, ineffable experience of being present in the landscape."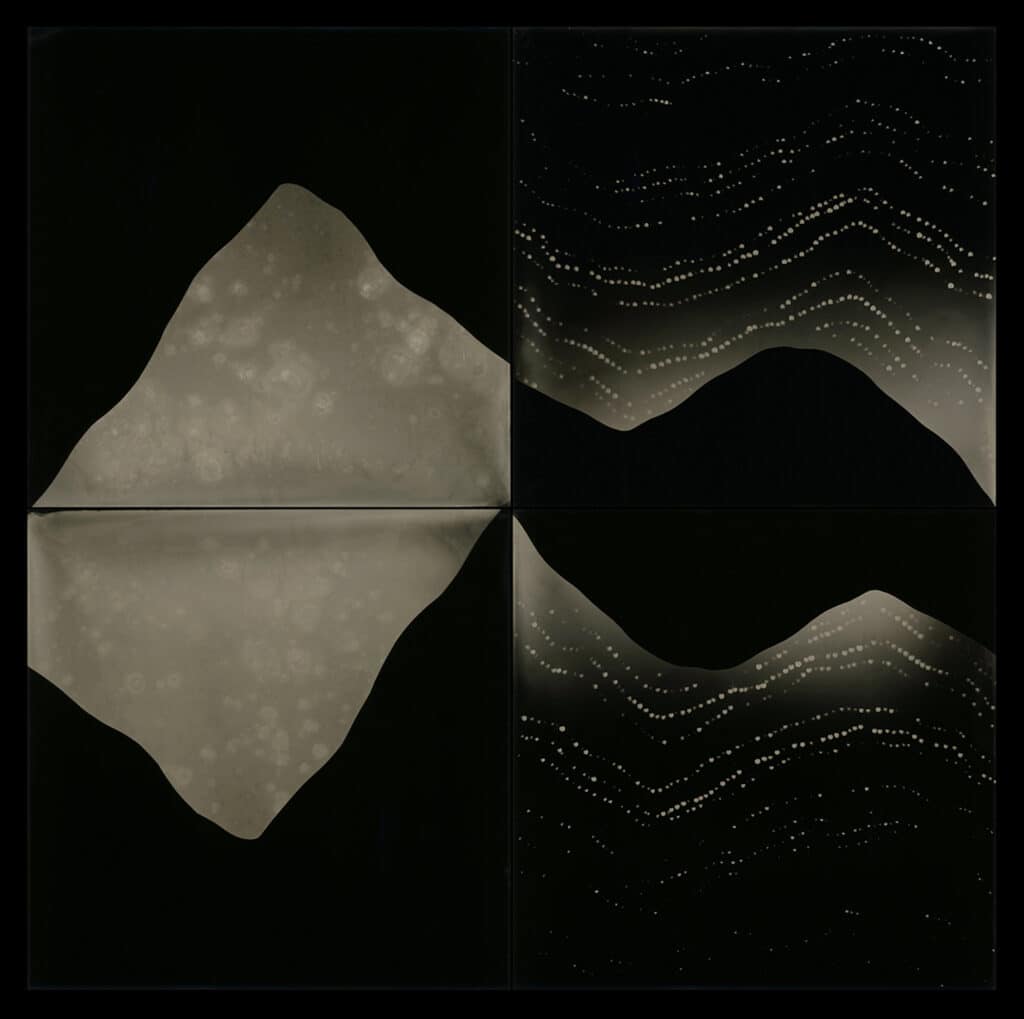 « Elemental Forms » : February 2 to March 25, 2023. Galerie Esther Woerdehoff, 36 rue Falguière, 75015 Paris