The exhibition Frank Horvat: Paris, the World, Fashion at the Jeu de Paume recounts the rise of an artist of astonishing versatility. Bringing together 170 prints and seventy archival documents, the curator Virginie Chardin guides us through the first fifteen years of the exceptional career of a rare individual who saw himself as the least famous among famous photographers; a man who seems to have used fashion as an alibi to keep inventing.
The itinerary of a curious child
Frank Horvat was a child of the twentieth century. He belonged to a generation that came of age during the Second World War. Except that he observed the war from a distance, from Switzerland, without ever experiencing it directly. His daughter, Fiammetta, notes that he was hampered by a sense of guilt for having survived that period in "comfort." This feeling was exacerbated by his expectations and probably contributed to his desire to travel, to be a witness to his era and to the world which he never ceased to explore. Perhaps, like all exiles, he was looking for a sense of belonging.
In 1950, Frank Horvat was twenty-two. Photography was a serious pastime he had used for several years to document his bohemian life, his travels, and his loves. The idea that it might become his profession took hold, and a chance meeting with the "master," Henri Cartier-Bresson, inspired him to pursue this goal, "heart, head, and eye all in the same line of sight."
As he recounts in an unpublished autobiography: "For Henri Cartier-Bresson, being a photographer was a bit like taking holy orders." Horvat's modus operandi was different: he embarked on his own quest of time and memory. Now armed with a Leica, he dove deeper into the conventions of photo-reportage, to later free himself from them, or rather, to better subvert them.
In 1952, he set out on an initiatory voyage to India and Pakistan. The explorer left without a return ticket, without a safety net, but managed to get his photographs published. His recognition came in the form of his participation in the seminal exhibition The Family of Man at New York's MoMA in 1955. The image on display was that of a Pakistani bride reflected in a mirror just as her husband uncovered her face for the first time—a rarely illustrated tradition. The interplay of glances in this photograph was to become his trademark. This was the beginning of his fame: he began publishing in Life Magazine and won a contract with the New York agency Black Star.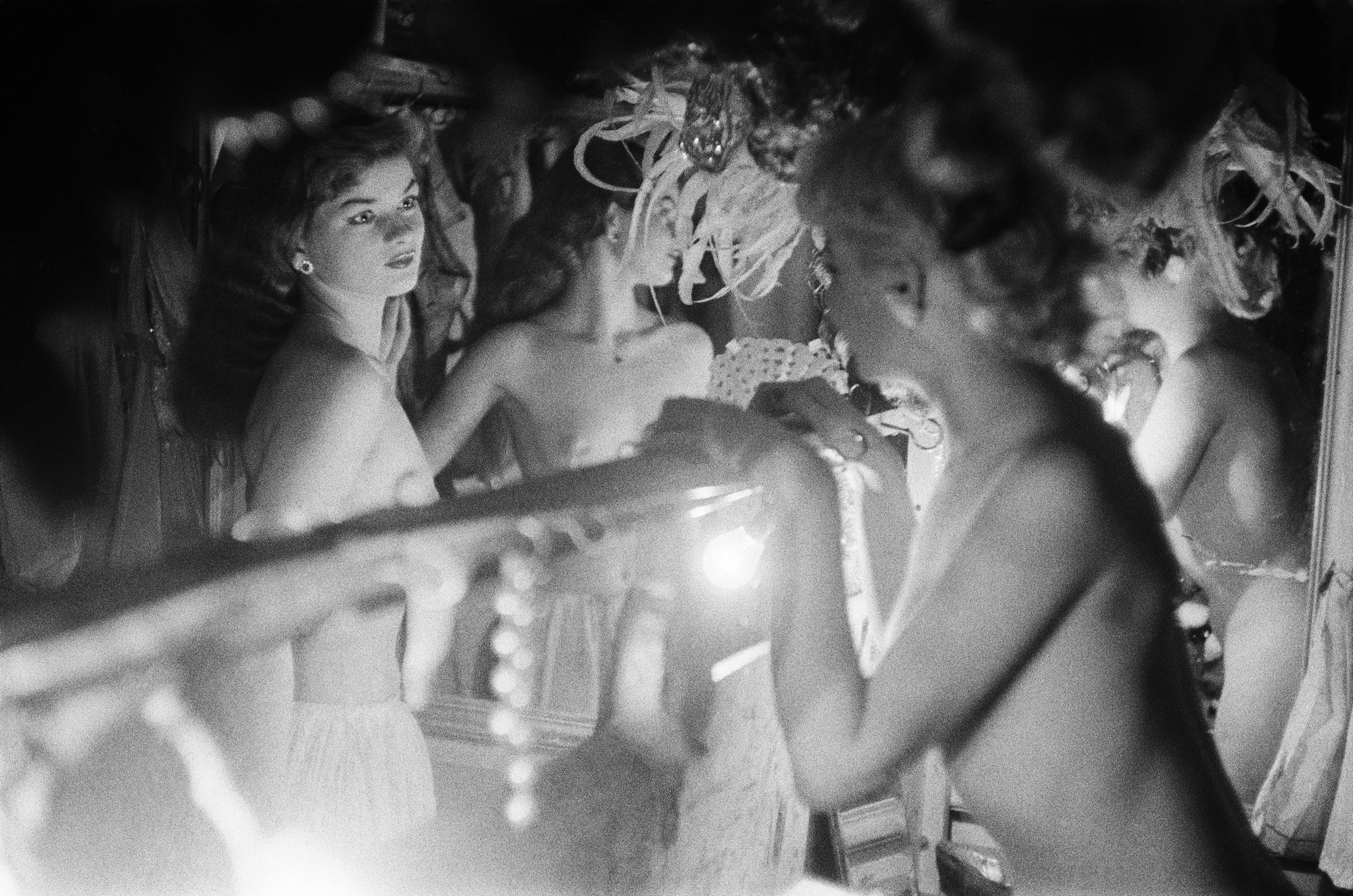 Horvat moved to London and then Paris, where he produced a series on prostitution and the strip club Le Sphynx. He was able to enter the cabaret only once, which makes the shots all the more precious. Again, typical of his approach, rather than focusing on the strippers, he would photograph a man sitting alone at a table with a bottle of champagne, a disillusioned spectator. Similarly, Horvat captured the gaze of Françoise Sagan gazing over the edge of her theatre box, and Coco Chanel eyeing her fashion show from the fire exit. Bis repetita.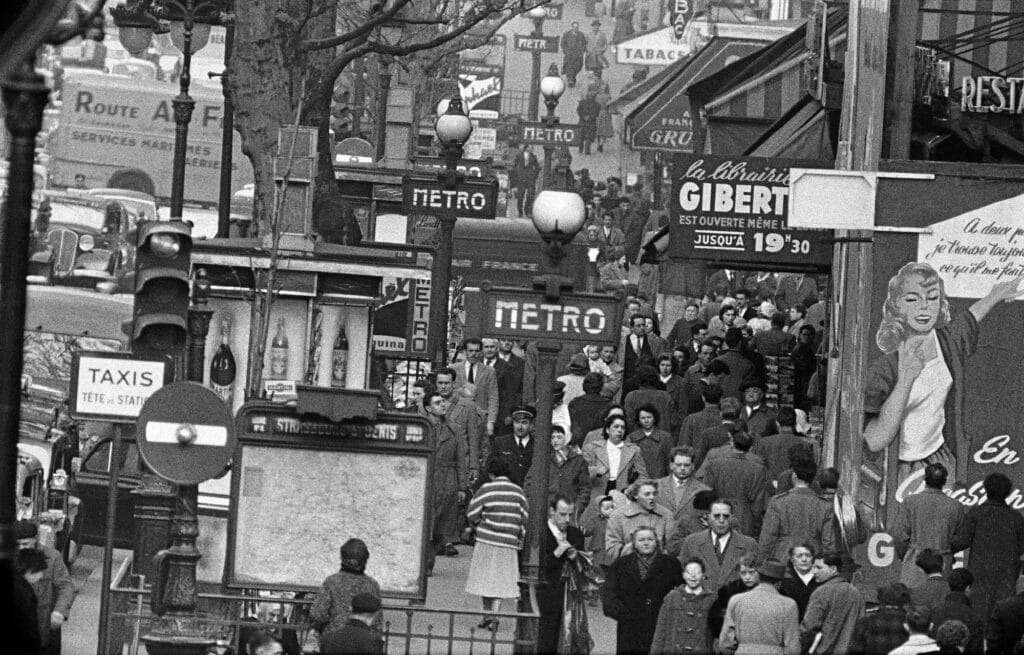 Then came a major turning point. His images of Paris taken with a telephoto lens were published in Camera. He got noticed by William Klein who in turn introduced him to Jacques Moutin, the artistic director of Jardins des Modes. It was the beginning of a new era. Horvat started to work in fashion: he was pulled into a world steeped in do's and don't's and riddled with contradictions, a whirlwind of commissions and constraints, a frivolous world, a milieu that filled him with a sense of inferiority and further accentuated the gap between him and Cartier-Bresson and his rigorist peers. "This is how I unwittingly became a fashion photographer," chronicles the audacious young man.
Into this milieu Horvat transposed his experiments and his apprenticeship in composition, and it is there that he developed his style. Unsurprisingly, he excelled in the exercise and became a successful fashion photographer, a role that contrasts with his misanthropic personality, comments his daughter Fiammetta. It was also a role he had doubts about. When complimented on the mythical photograph he took for Givenchy, he wrote in his diary: "It's as if someone were to tell me that he came to Paris to see the Eiffel Tower." Caustic.
The Grand Tour
Horvat aspired to more than a life of pleasure and world fame. He sought something intimate. Fashion was a means to an end, not an end in itself. His aspiration to join the Magnum agency forced him to choose between photojournalism and fashion, and he decided not to choose. Whenever possible, he slips away.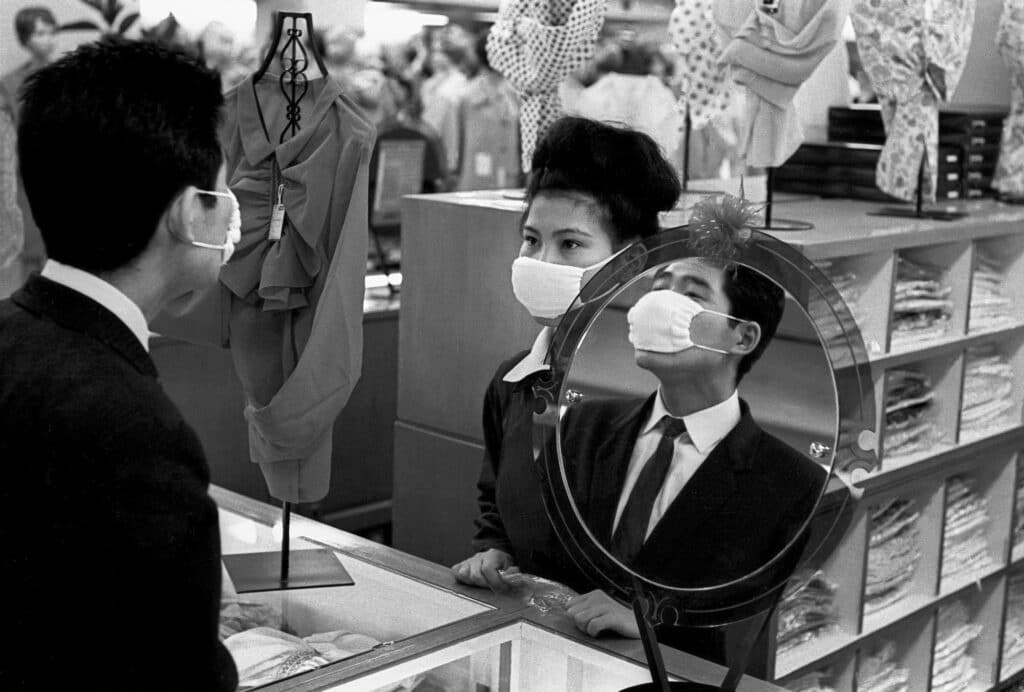 In 1962, he set off on his Grand Tour (this time outside Europe): Cairo, Tel Aviv, Calcutta, Sydney, Bangkok, Hong Kong, Tokyo, Los Angeles, New York, Caracas, Rio, and Dakar. The work from this period bears his inimitable signature, and its subtlety is disconcerting. It isn't hard to understand why expanding the scope of his research worldwide mattered so much to him: he was after the moment, the instant when something flashes before one's eyes; he quested after distant, even fantasized universes which he managed to bring closer together.
His photos evinced great kindness and empathy toward his subjects. This was his last documentary work. The image of a young hostess taken on Christmas Eve in a sailors' bar in Calcutta conveys perhaps some of his own sense of loneliness, muses Virginie Chardin. These photographs were rarely shown to the public at the time, because news reporting was in crisis.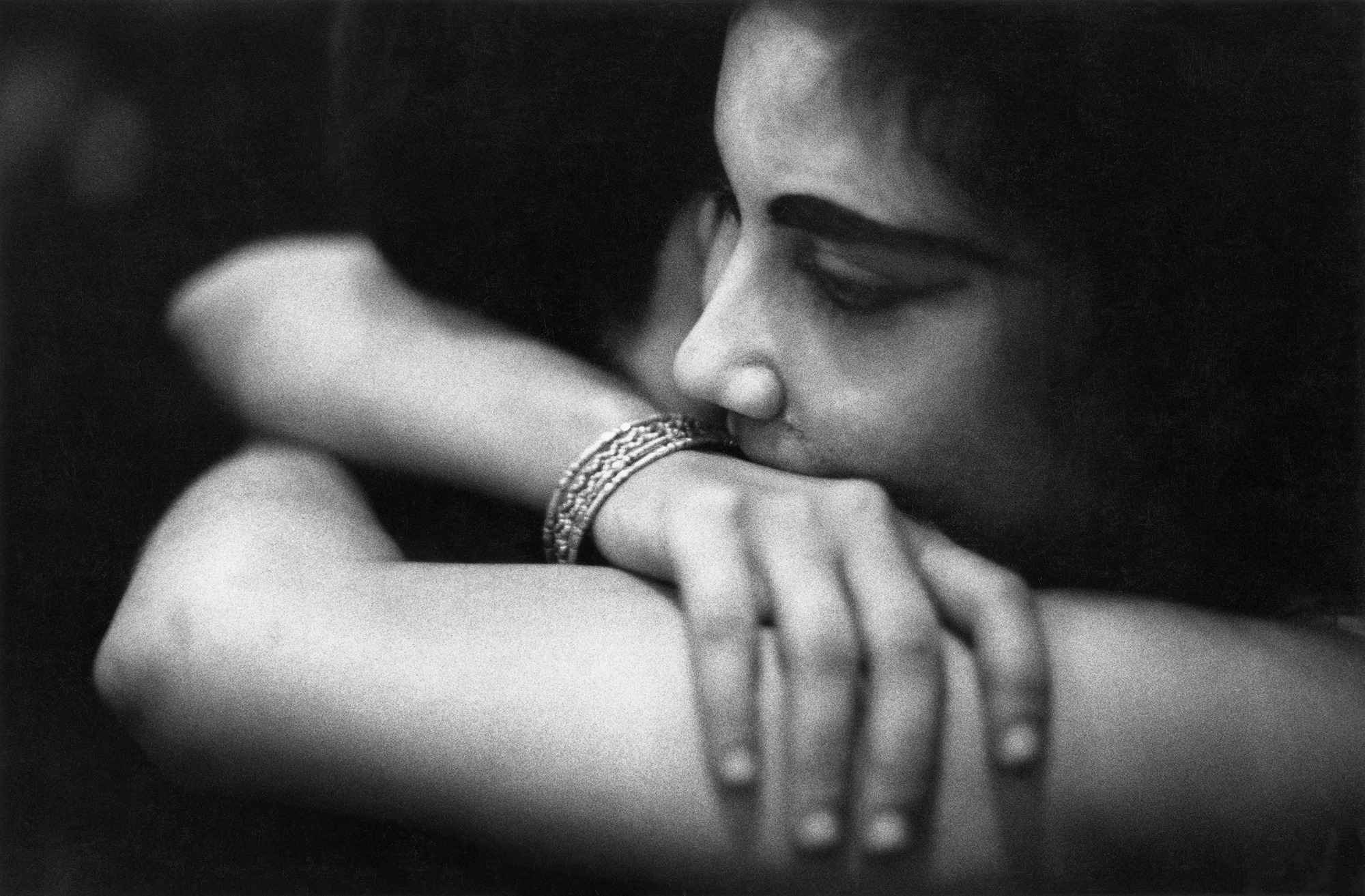 An obsessive methodology
Some of Horvat's models' testimonials tell of his austere approach to shooting, his exacting silence and rigor. But this did not get in the way of complicity between the photographer and his subject. However, the instructions he gave were clear: excessive makeup and stereotyped poses were a thing of the past; every object, every detail was significant. He worked, first and foremost, with models who were themselves breaking new ground, like Nico and Anna Karina. Sophisticated scenes and strong personalities subverted the expectations.
Horvat also embraced color ahead of his time, just as he later did with digital technologies. An enthusiast of innovation, he bought a computer as early as 1982, and in 2012—at the age of eighty-four—developed his own iPad app.
"If photojournalism shows things the way they are, fashion photography shows them the way we'd like them to be," he once quipped. He experimented with, and created compositions in, unusual settings. His work took on an international dimension: he collaborated with Vogue and Harper's Bazaar and his photos appeared alongside Irving Penn's and Richard Avedon's. He had fun introducing new elements, like Agnès Varda sitting in the background, or transforming models into Kodak Girls playing with their cameras.
To photograph was, for Horvat, to translate ideas, to offer his view of things. He became a master of composition, creating multiple levels of meaning and multiple angles of view.
When he photographed, Horvat conveyed an idea, his interpretation of things. He became a master of composition, creating several levels of reading and multiplying angles. This exhibition provides an insight into his different approaches, and reveals at least one common denominator: a relationship of ambiguity and closeness he maintained with his models.
Horvat's methodology and rigor are also reflected in the task of archiving he had expertly carried out for twenty years (he even went so far as to print out his emails). A polyglot, Horvat was an assiduous reader of Dante, Shakespeare, Baudelaire, and Rilke, as well as the psychologist Alfred Adler. He was a deep thinker and liked to stay up to date with new developments. The corpus of his work emanates an urgent to need for self-definition and clarification of the role of photography. Horvat's legacy includes numerous interviews with his peers and a unique collection that constitutes his own "imaginary museum," as if a mad attempt to understand great artists driven by reflection about the self, history, and the photographic medium.
The making of a modern photographer
The exhibition at the Jeu de Paume looks at the rise of a young modern photographer and his formative experiences. We are given an unvarnished portrait of an inspired, meticulous, at times cerebral artist; a womanizer; a man with a zest for life and a desire to learn. An outsider, Horvat was quick to figure out the conventions, while offering plausible variants. His daughter recalls with a smile: "His diary is like the Torah," a scripture full of critical junctures, populated with minor, invented characters.
The exhibition takes us through the year 1965. Horvat was only thirty-seven. He had sixty years ahead of him. While the exhibition reveals certain facets of this artist who saw fashion as a mere alibi, much is left unexplored. Wary of subterfuge, he never shied away from major changes. The epigraph to his website encapsulates Horvat's ability to think outside the box: "Photography is the art of not pushing the button."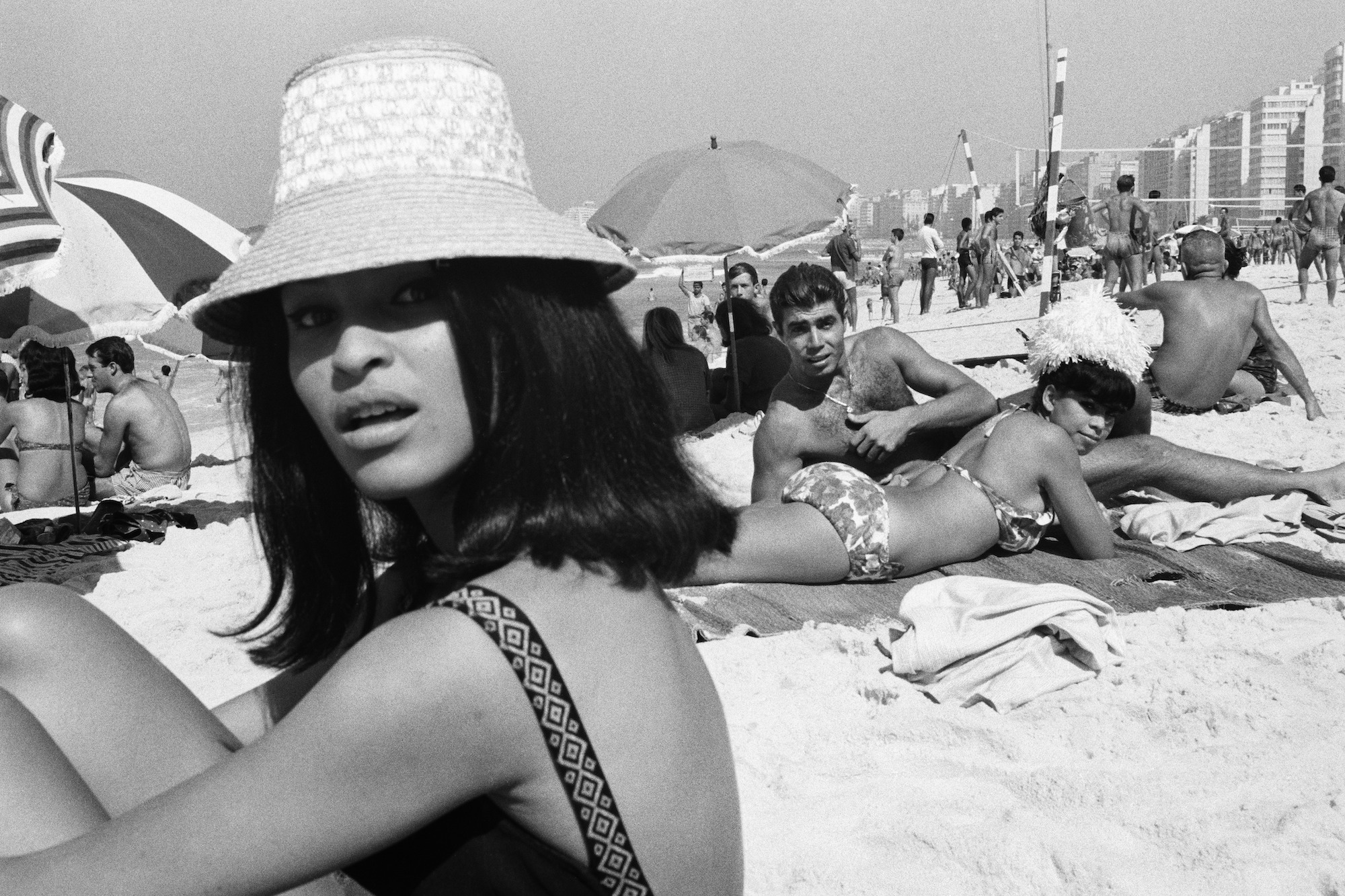 Exhibition "Frank Horvat, Paris, the world, fashion", at the Jeu De Paume. 1, place de la Concorde. 75001 Paris. Tuesday to Sunday, 11 am to 7 pm.