Two plush animals nestled into the back of a picture frame; lucid gaze caught in a ray of sunlight; a work table: the images brought together in the exhibition "Self Image" are like a cumulative portrait that not only brings back to life the writer Hervé Guibert, but also draws the contours of his inner world. "This is a very special exhibition because it takes place on the thirtieth anniversary of his death," explains Françoise Morin, the director of Les Douches la Galerie.
Hervé Guibert died on December 27, 1991 of AIDS-related illness. He was thirty-six. While some know him as the author of La Mort propagande [Propaganda Death], Fou de Vincent [Crazy for Vincent], and À l'ami qui ne m'a pas sauvé la vie [To the Friend Who Did Not Save My Life], others might be more familiar with his work as a photographer.
Hervé Guibert also used his pen in the service of the daily Le Monde, contributing between 1977 and 1985 to what some view as the golden age of photography criticism in France.
His widow, Christine Guibert, recalls it was quite serendipitous: "Hervé showed up at the Le Monde culture desk while its director, Yvone Baby, was on leave. Her replacement ran Hervé's article. Yvonne Baby noticed it when she got back and suggested he take either the jazz or the photography column. He chose photography which was still uncharted territory."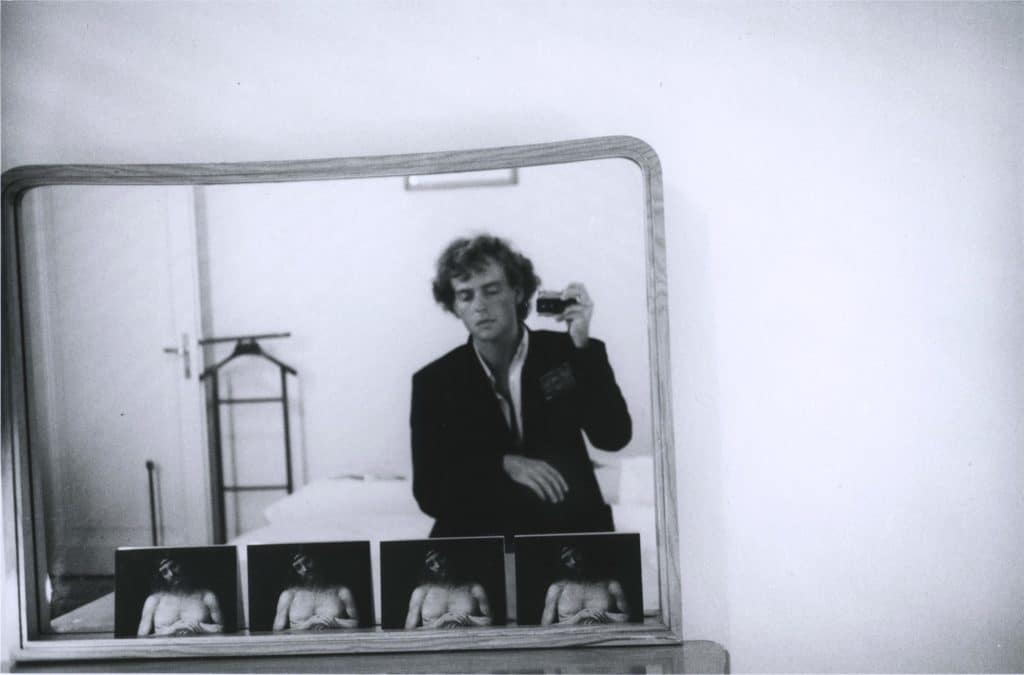 Hervé Guibert, writing on photography
In those days, Hervé Guibert was more inclined toward cinema and had never written about photography. The discipline was still new, as Christian Caujolle, his counterpart at Libération at the time, recalled during a conference organized on December 7 by the Henri Cartier-Bresson Foundation. 
A friendship tinged with competition developed between the two critics. "The battle in our newspapers was waged for space. The things we wrote about depended on what was being shown and published. It wasn't up to us! The challenge was to share with the public what was not being recognized at the time. Hervé was clearly a writer who wrote about photography. My background was in journalism, I was a go-between."
To sample the literary quality of Hervé Guibert's writing, it is enough to open at random the collection of his articles, La Photo, inéluctablement, published by Gallimard in 1999. Brassaï, Klein, Cartier-Bresson, Sander, Arbus, Capa, Avedon, Doisneau, Faucon, Koudelka, Atget populate his pages, and his words conjure up magnificent images. 
At times Hervé Guibert's persona comes forth between the lines: one might say it's another form of self-portrait, on par with those gathered in the exhibition. This does not come as a surprise, since autofiction, this propensity to mesh real and imaginary elements, to recount life in light of fiction, is at the heart of his work. Speaking of André Kertész, Hervé Guibert wrote: "It takes imagination to see reality."
Between image and text
When he became a critic, Hervé Guibert was already a practiced photographer. "Photography has always accompanied his work. The written word did not guide the photo, or vice versa, by mere chance or out of pragmatism; rather, both took equal part in making the artist, and were born out of his obsession with the image," notes Jean-Baptiste Del Amo in his preface to Hervé Guibert Photographe (Gallimard). Christine Guibert confirms this connection: "There is a kind of parallelism between the image and the text: two forms that complement one another."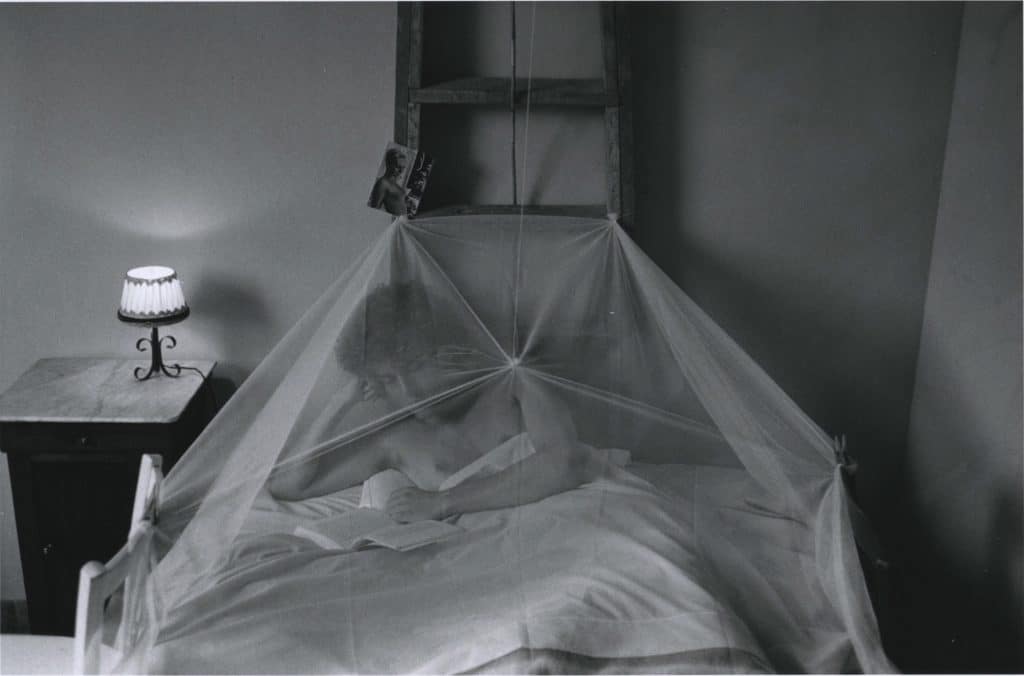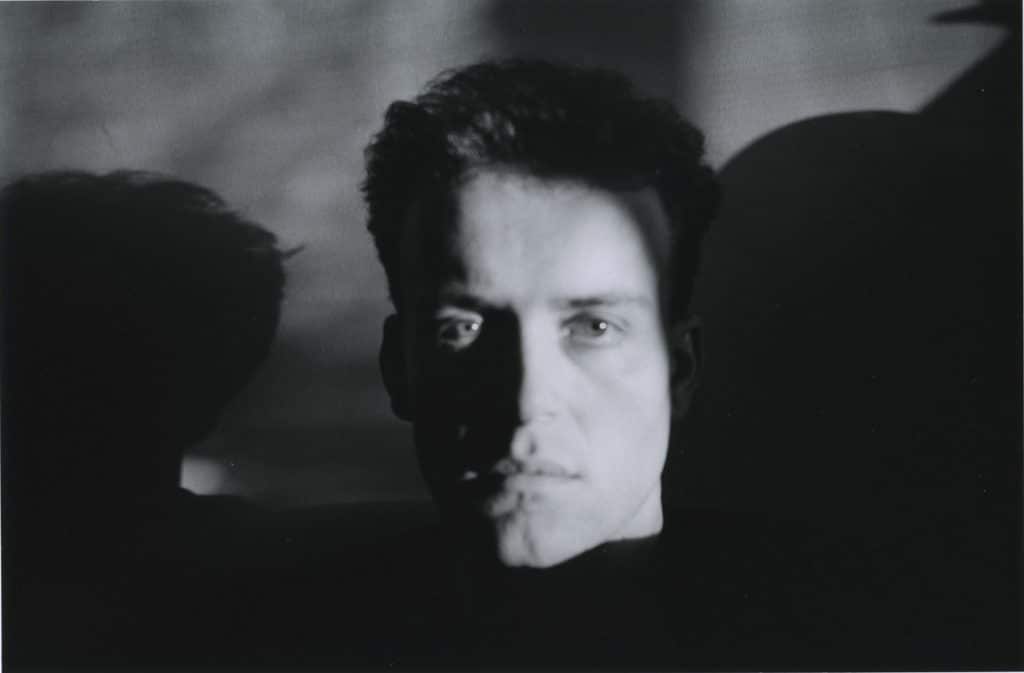 Did Hervé Guibert's activity as a critic influence his photographic practice? It is hard to say. Christine Guibert notes, however, that "by being exposed to other photographers, by looking at how Kertész, Cartier-Bresson and others operated, little by little you train your own eye. Hervé's position as both critic and photographer did not necessarily put him at ease."
Hervé Guibert did not flaunt the fact he was a photographer. "It's a bit like his attitude toward his homosexuality," recalls Christine Guibert. "He neither asserted nor concealed it. He was a photographer because he took pictures and it was part of his work. It was a fact of life." 
The same goes for the contacts that Hervé Guibert was able to make through his work as a critic. "When you talk to Agathe Gaillard [the first gallery owner specializing in photography in Paris], you will learn that Hervé Guibert came to the gallery initially in his capacity as a critic. It was only afterwards that she discovered that he was himself an accomplished photographer," recalls Françoise Morin.
When Agathe Gaillard discovered the critic's work at the time of his first exhibition and the publication of his photo-novel Suzanne et Louise, featuring his two great-aunts, she decided to exhibit it. Both a gallery owner and a friend, she went on to represent him until she passed the torch to Françoise Morin.
The current exhibition at Les Douches la Galerie is the third since this handover. It gathers the last prints among the self-portraits selected by Hervé Guibert. "On each contact sheet, he would mark the photos he wanted to print," explains Christine Guibert who works hand in hand with Françoise Morin.
"I have not modified this work in any way, even if some of the other photos look interesting. Why didn't he pick the one before or the one after? That's what makes him a photographer, it's his choice."
By Laure Etienne
Laure Etienne is a Paris-based journalist and former member of the editorial team at Polka and ARTE.
Hervé Guibert: "Self Image", until February 5, 2022, Les Douches la Galerie, 5 rue Legouvé, 75010 Paris.
To explore Hervé Guibert's work, watch Hervé Guibert: La mort propagande, a documentary by David Teboul featuring, among others, many contact sheets.