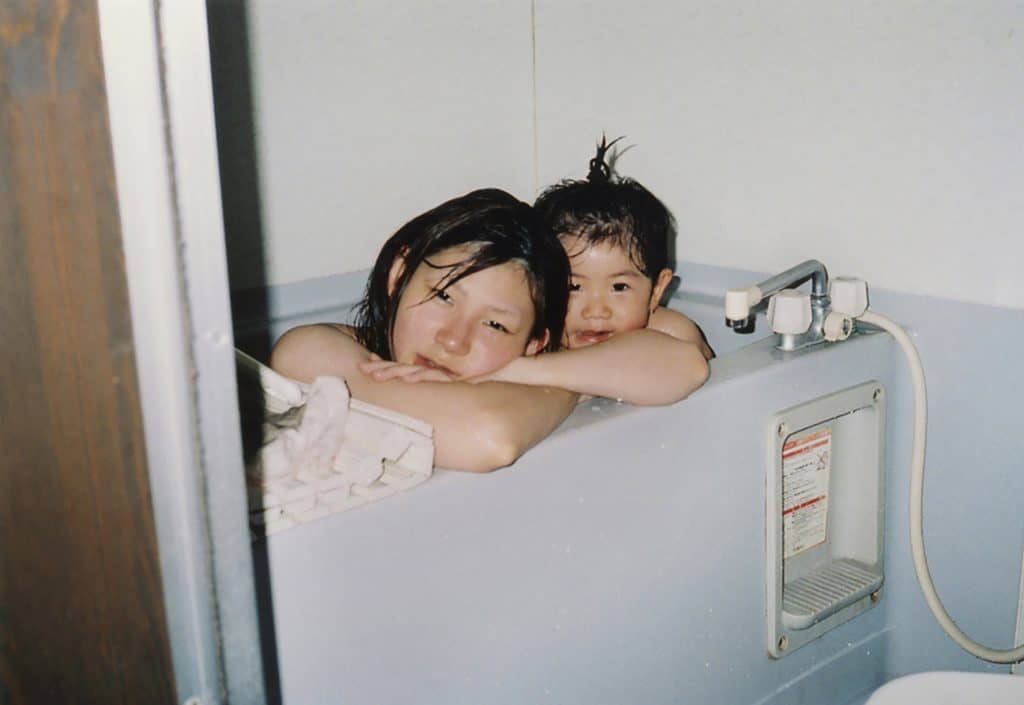 Born in Tokyo in 1985, the young photographer grew up in Kanawaga, Japan. Following in his father's footsteps, photography was his birthright. "Usually, when kids go to college, parents have to pay foot the bill. Mine couldn't afford it. For a year I worked to pay my tuition, and was able to think about what I really wanted to do. Photography was a pragmatic solution. I thought about becoming an artist, a designer, or a photographer… but my father being an advertising photographer, photography seemed like the natural fit."
Motoyuki Daifu went on to enroll in Tokyo Visual Arts College in 2007, and as a photography student, began photographing "a little bit of everything and a little bit of nothing." And, once again, his family being "close at hand," they became the obvious subject of his work. But, to Daifu's surprise, when the students were sharing their projects in class, it was his work on the family that stood out. "It was a surprise, because my family was what I saw every day, whereas for others it was something very special."
In 2008, while working at a photo lab, Daifu met a young woman who was working in a cell phone store. She was a single mother of a two-year-old boy, with another baby on the way. Their love was as dazzling as the meeting was unexpected. Even though, when asked what made him fall in love with her, he said with an air of nonchalance: "She was just my type, at first."
In "Lovesody", a fusion between the words "love" and "rhapsody," the photographer, then twenty-three, portrays six months of life shared with this young woman and her son, oscillating between sweetness and serenity, disorder and chaos.
Sitting in a chair with her doll-like face topped with flaming red hair, Motoyuki Daifu's lover remains unmoved by the disorder that reigns in the apartment: to her left, a pile of translucent garbage bags sits crowded in a nook. Motoyuki Daifu took snapshots of his lover's chaotic daily life: half-eaten bread toast, freshly abandoned juice cartons with straws sticking out sitting next to a mug full of pens. A hardwood floor is littered with objects and half-unpacked toys among which appears his companion's son. The little boy's bum points upward as he is precariously burrowing into a sofa. Motoyuki Daifu's pictures capture the "joyful mess" of domestic and family life, and bring objects to life by foregrounding the anarchy of their arrangement and the cacophony of colors.
At the same time, these pictures reveal the mental burden a single mother must bear. The woman often appears busy, disappearing behind her son, whom she cradles in her arms or sits him in her lap, seemingly transforming into a two-headed being. These touching shots show her vulnerability. As if overwhelmed by so much tumult, she falls asleep in front of the camera. In the center of the photo, her white rounded belly almost becomes the main character, signaling a second source of her fatigue: the growing of a human being.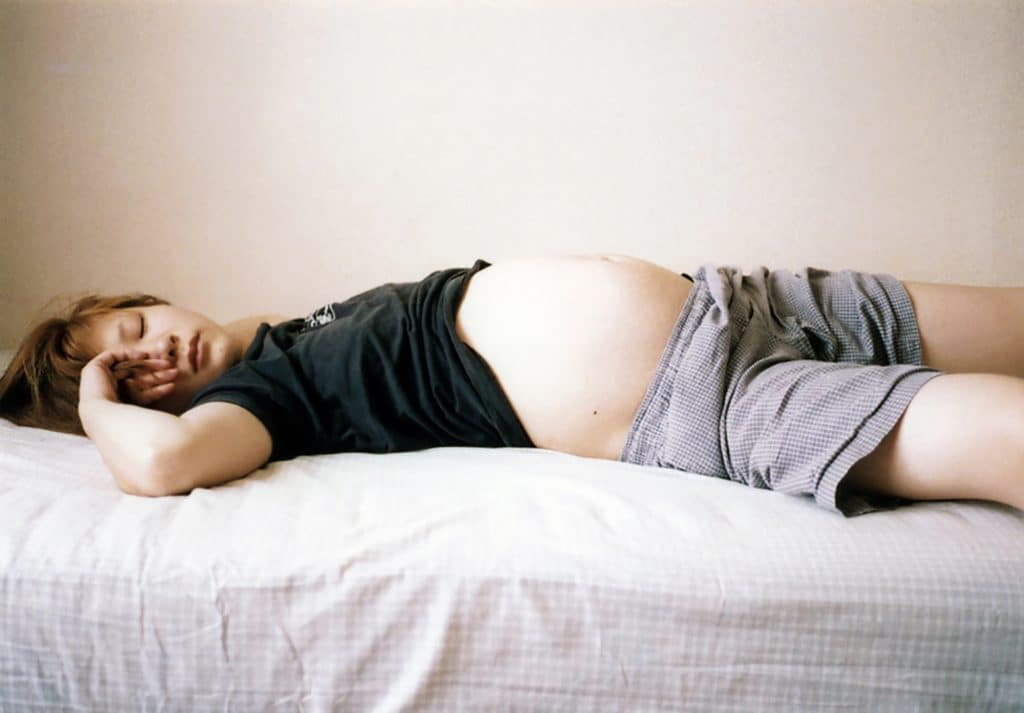 Motoyuki Daifu's series, made spontaneously some twelve years ago, brings back images of childhood, a nostalgia for a sheltered life in the mother's bosom and the awareness of her infinite love and patience.
Love Songs: Photography and Intimacy, Maison Européenne de la Photographie (MEP), 5/7 Rue de Fourcy, 75004 Paris, March 30 to August 21, 2022.
Motoyuki Daifu, Lovesody, MEP Studio, March 30 to June 12, 2022.
The MEP exhibition extends into an immersive sound experience in partnership with Orosound: Visitors with a smartphone can download a "Love Songs" playlist put together by the MEP's director, Simon Baker. Headsets are available at the register.