It is no coincidence that the exhibition is being held in Bordeaux. Pierre Molinier was born and spent most of his life in this city, and much of his work was created in his apartment at rue des Faussets. In 1982, a corpus of about thirty images by the photographer kickstarted the Frac-MÉCA Nouvelle-Aquitaine collection. It was "a gesture-manifesto," explains the art center's Claire Jacquet.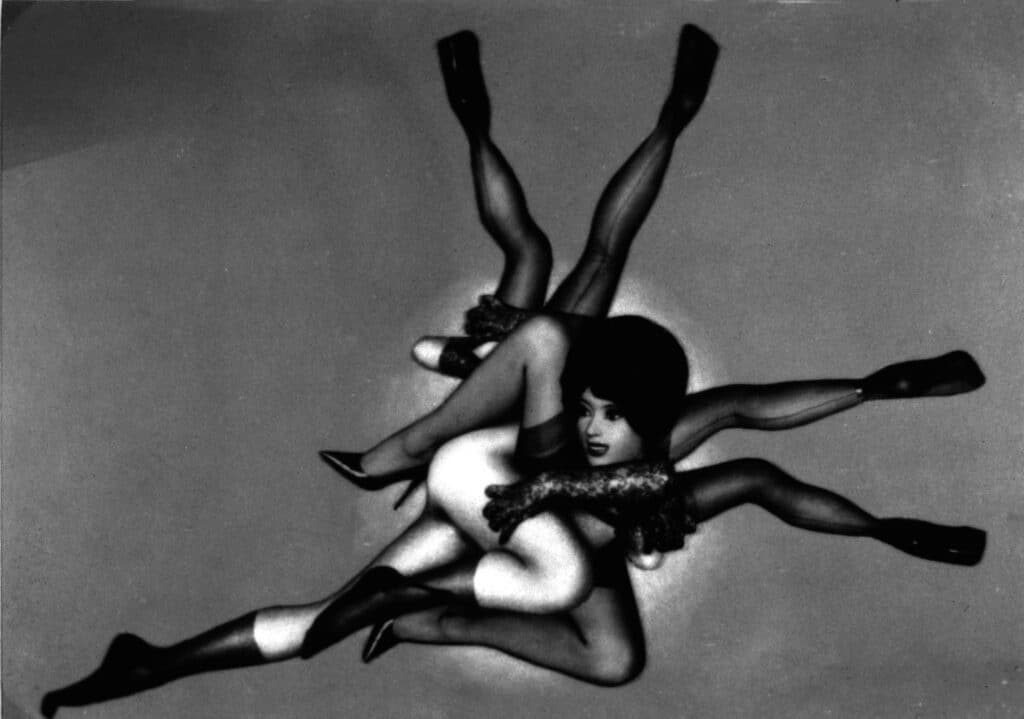 Molinier has always been on the fringe, both in terms of his lifestyle and his work, one being inseparable from the other. The compositions in which he stages himself or uses models, friends or professionals, are as fascinating as they are unsettling. "This artist, a forerunner of performance art, developed an erotic imagination as early as the 1950s. He also practiced montage," comments Marie Canet, co-curator, with Claire Jacquet and Emmanuelle Debur.
The exhibition is divided into seven thematic sections with explicit titles whose incendiary, subversive overtones encapsulate Molinier's work: "Contesting," "Rubbing," "Documenting," "Fusing," "Secting," "Trancing."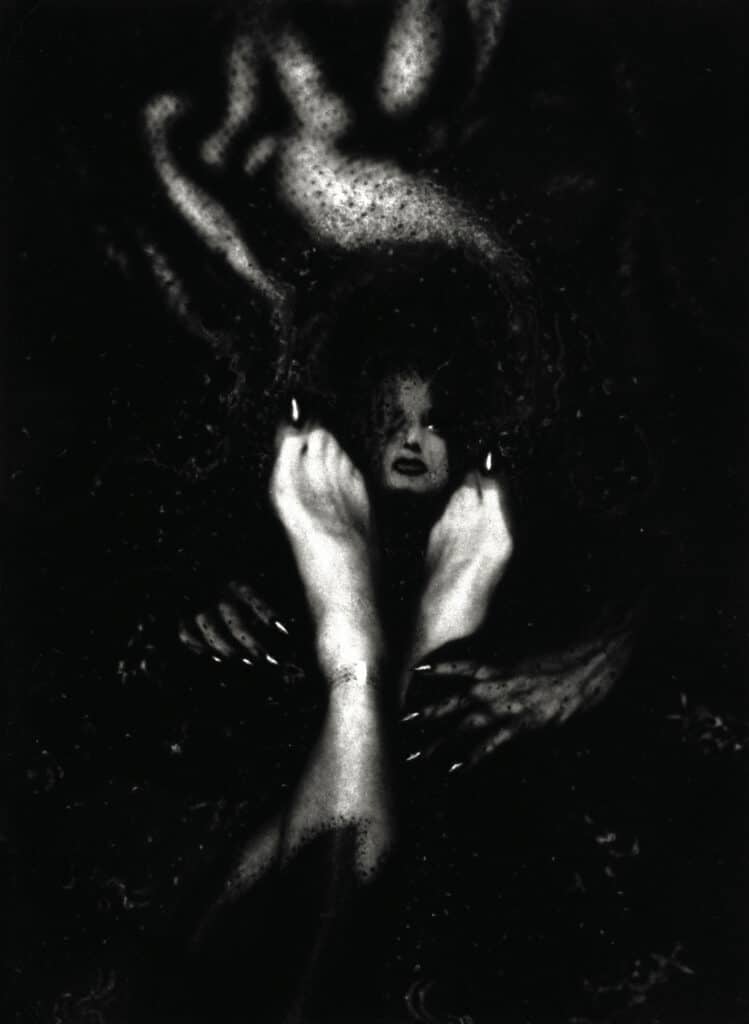 Cabaret Molinier
The exhibition combines Molinier's small formats with paintings, sculptures, and other images by fifty-three artists, including Claude Cahun and Hans Bellmer, and concludes with an installation. Titled Au corset qui tue [The Fatal Bodice], the installation, commissioned by Frac and executed by Arnaud Labelle-Rojoux, alludes to a lingerie store in Bordeaux run by a friend of Molinier. It brings together eighteen artists who have also developed works based on questioning aesthetic and moral values of their time. This "Cabaret Molinier" includes originals and facsimiles by Larry Clark and Michel Journiac, as well as the famous image of Lee Miller in the bathtub in Hitler's bunker.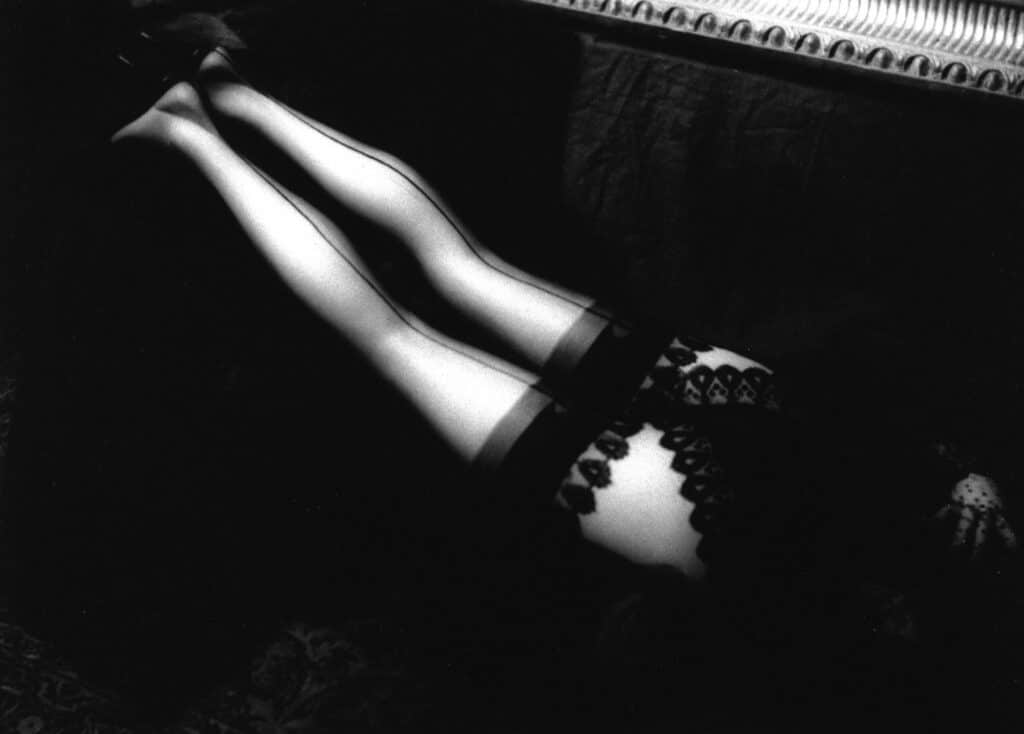 Molinier had an astonishing career: he began photographing late in life, at the age of fifty, and nothing had predestined him to a life as an artist. Self-taught, from a working-class background, he followed in his father's footsteps and started out as a house painter. He got married and had two children.
The title of the exhibition, Rose saumon [Salmon Pink] refers to a color frequently used in interior decoration in the early twentieth century. "This fleshy color was also his favorite," notes Emmanuelle Debur. Before devoting himself to photography, Molinier tried his hand at painting and drawing. This period was marked by a scandal during a 1951 exhibition, where he showed his painting entitled "Le grand combat" ["The Great Combat"].
This nearly abstract, large-format canvas depicts, upon closer inspection, a tangle of bodies. The theme of eroticism and sexuality, which defines his photographic oeuvre, already asserted itself in this early piece. This subject-matter was the reason why his work had long remained in obscurity.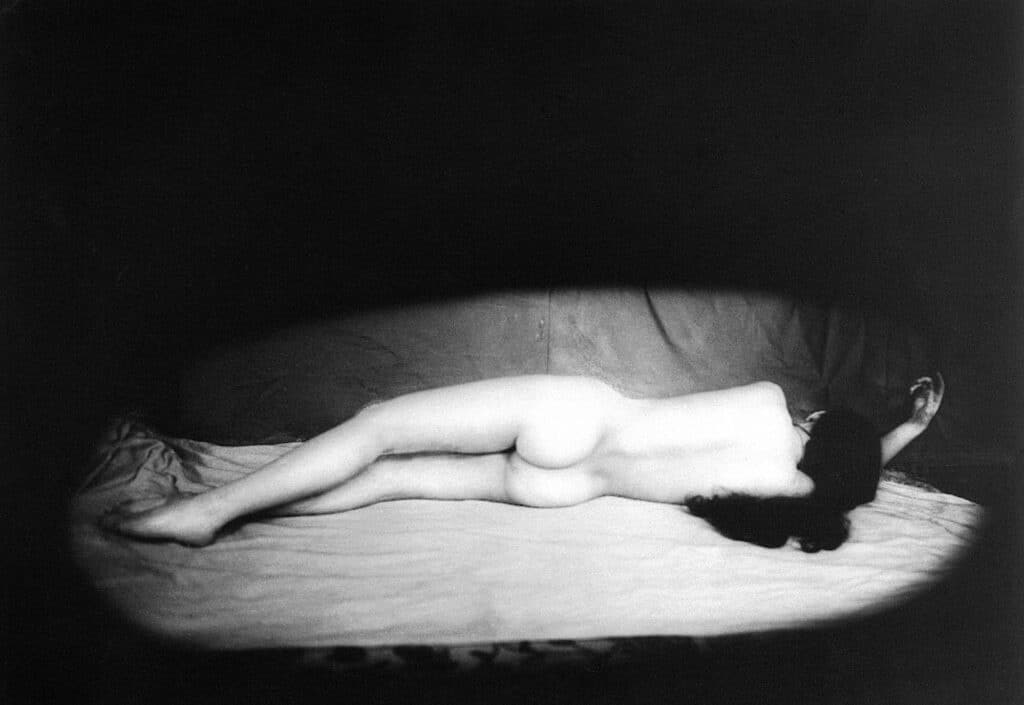 In 1972, four years before his suicide, the book Pierre Molinier par lui-même [Pierre Molinier in His Own Words] was published in Munich, Germany. His work, controversial and misunderstood, had not achieved recognition until after his death, thanks in particular to the gallery owner Kamel Mennour, who mounted his first solo exhibition in 1999.
The present show at the Frac-MÉCA comes with age restrictions: it is for "adult audiences only," and does not admit those under 18. This choice has allowed the curators to abandon the precautions otherwise necessary when presenting works that might shock sensitive viewers. The three curators have favored sober, open-plan scenography, "without theatricality, in contrast to the boudoir."
On the 6th floor, the Frac offers a general introduction to Molinier's work that is accessible to all, entitled "Pierre Molinier, questionner les corps et les genres" ["Pierre Molinier: Challenging Bodies and Genres"]. Once taboo, these subjects can now be discussed in the open.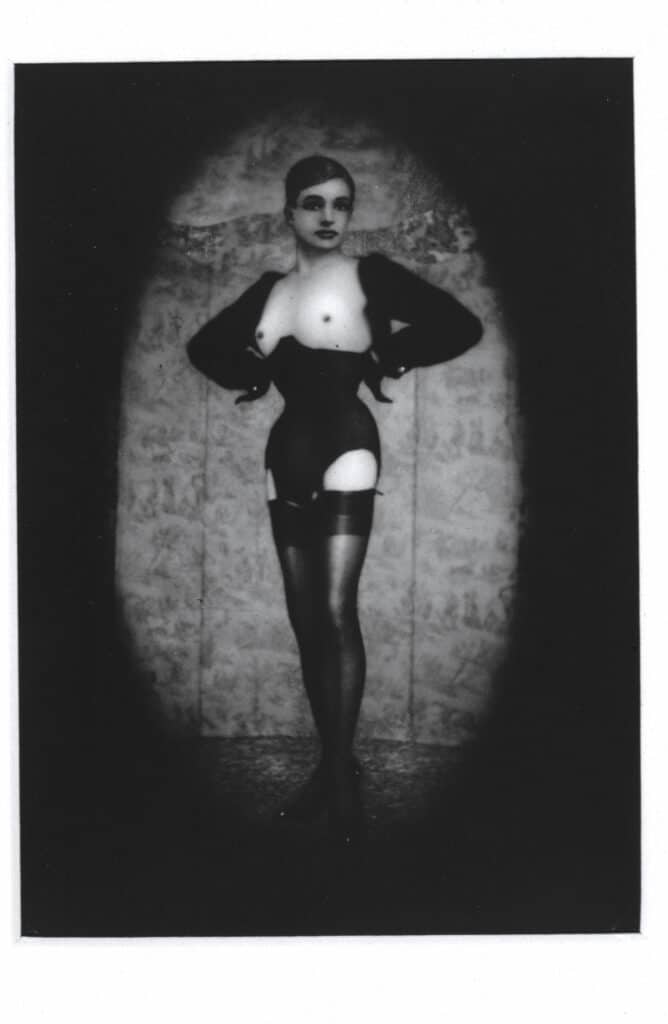 Pierre Molinier, Rose saumon « Nous sommes tous des menteurs », exposition anniversaire – 40 ans des Frac, du 31 mars au 17 septembre 2023, Frac MÉCA, Bordeaux .
Catalogue co-édition Frac Nouvelle-Aquitaine MÉCA et Dilecta, 120 pages, 28 €.