I recently came back from a working trip in Al Ula, a governorate in the desert dominated by monumental sandstone formations 1,100 km from Riyadh, north-west Saudi Arabia. As a result of the Saudi cultural commission's resolution to open up to tourism and diversify the economy away from oil, the modern part of the city center is now dotted with food carts and cafes. Just steps away young local guides lead tourists through the maze of alleyways of an ancient city of mud brick and stone houses.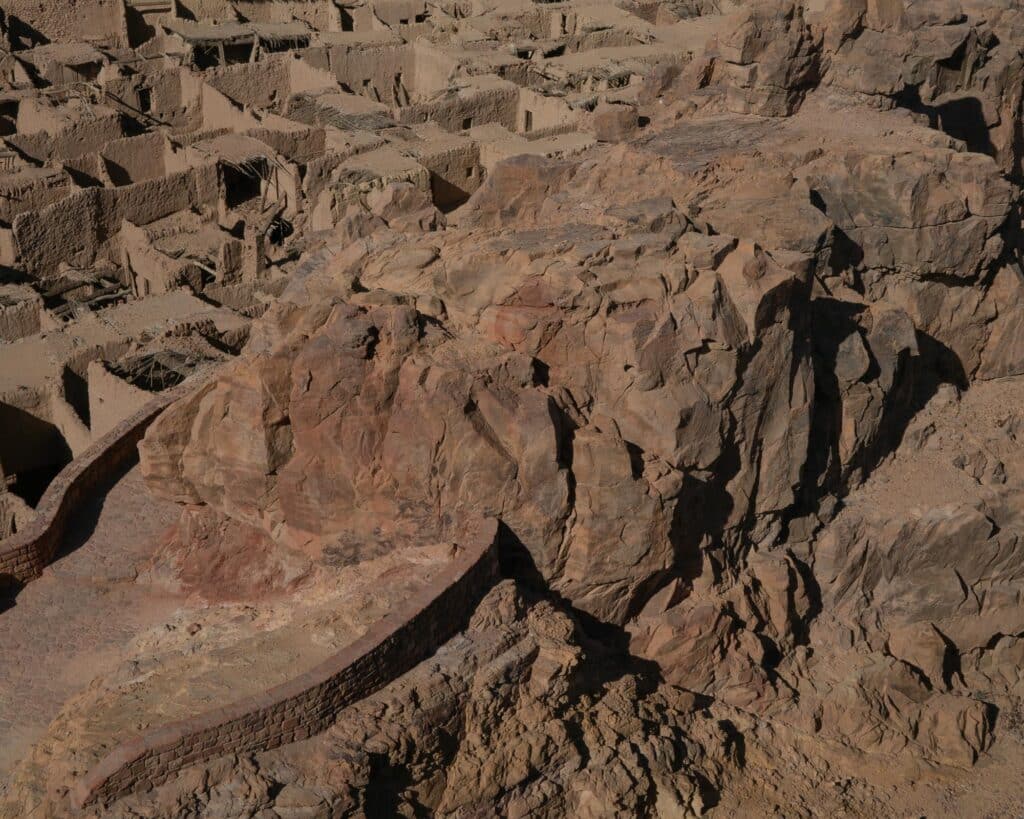 An Italian photography festival with an eye for new forms of communication, Cortona On The Move was asked by the Royal Commission for Al Ula to be a player and in this moment of cultural opening. Directed by Veronica Nicolardi and curated by photographer Paolo Woods, the festival commissioned Arianna Rinaldo, its former artistic director, and Kholood AlBakr, Saudi curator, to select a number of exhibitions for a site-responsive experience to represent both Cortona's spirit and the local photography scene. They curated Past Forward – Time, Life and Longing, a selection of 19 indoor and outdoor installations that blended with the surrounding environment in Al Ula's village of AlJadidah. Until recently Al Ula didn't have spaces dedicated to the arts, and the transformation of former apartments into exhibition spaces matched Cortona's history of reconverting schools, hospitals and fortresses to be part of the festival.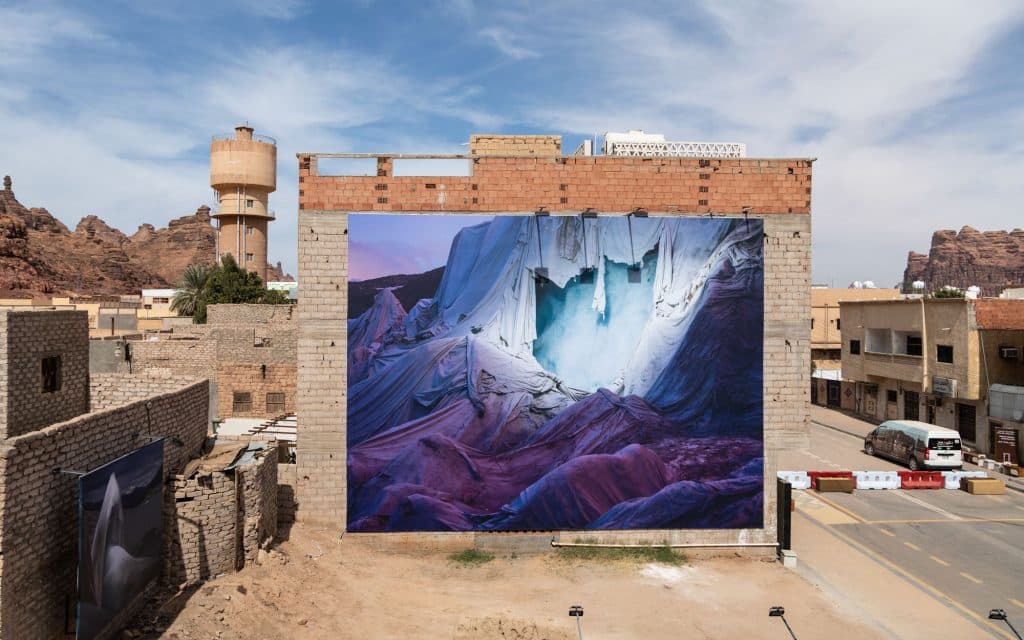 A few weeks ago in the area of Al Jadidah, a shroud over a glacier photographed by Simon Norfolk covered a residential building's external wall. At the third floor of the house facing it visitors could wander the rooms of an apartment with pink walls to see Tanya Habjouqa's photographs of Syrian women and girls who survived their male relatives and tried to start a new life in Jordan.
The building, which hosted an exhibition by Saudi photographer Ali AlShehabi at the ground floor, was nicknamed Cortona Hub and became the headquarters for meetings, photo critiques and presentations. The festival has in fact launched a residency program for three Saudi and three foreign artists who developed work related to the site. The selected artists were Awoiska van der Molen from the Netherlands, Eleonora Paciullo from Italy, Martin Kollar from Slovakia, and Saudi photographers Huda Beydoun, Hussain AlSumayn and Hayat Osamah. Their styles range from fine art to conceptual documentary to fashion, which will make for an exciting surprise when their projects will be exhibited this summer in Cortona.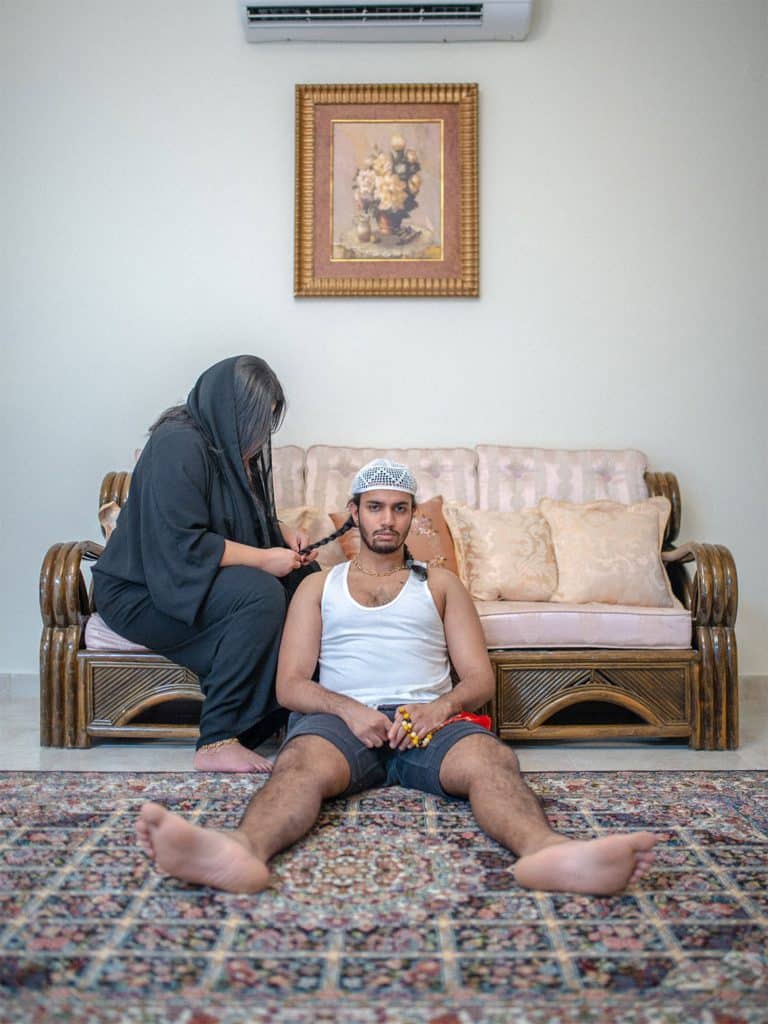 In mid-March I participated in the residency as one of the mentors, for a week of photography talks, presentations of the artists' work in progress, guided exhibitions and cultural exchange. The other mentors were Nathalie Herschdorfer, François Hébel, Corinne Noordenbos, together with curators Arianna Rinaldo, Kholood AlBakr and Paolo Woods. Those days have been for me an intensive learning experience, thanks to everyone who was involved in the festival. Conversations with Mohamed Somji from Gulf Photo Plus and Heba-Hage Felder from the Arab Image Foundation, who were invited to give presentations about their work, were revealing about the different challenges of working in the photography field respectively in the UAE and Lebanon.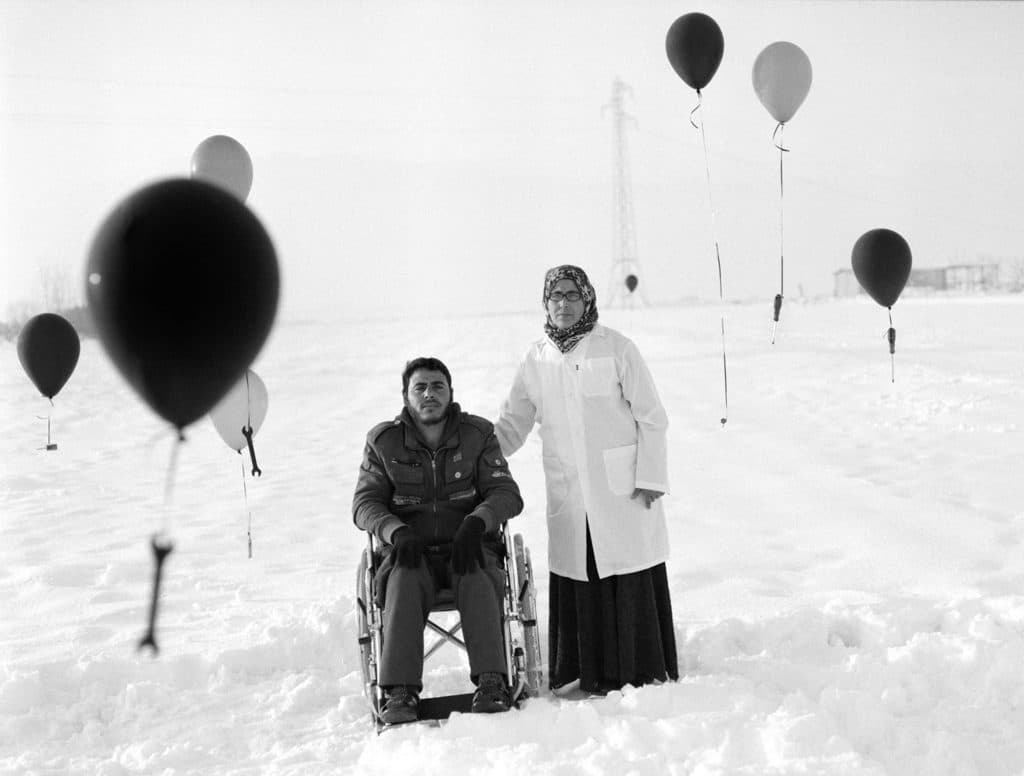 The Saudi photographers who took part in the residency answered more questions than the ones they asked, and they talked about the radical shift that the country is going through. According to Hayat Osamah, talented fashion photographer from Riyadh who for lack of alternatives taught herself the craft on Youtube, the progressive change started with women obtaining the right to drive in 2018. The first international electronic music festival quickly followed, and people still have trouble interiorizing how fast the world around them is changing. The work to be done is still hard for what concerns human rights and freedom of speech, but some aspects of daily life that are easy to read one-dimensionally from a distance resists any form of simplification, and it constantly felt to me as if two parallel drives, one linked to tradition and the other oriented to the future, coexisted in the same instances, at times in the same person.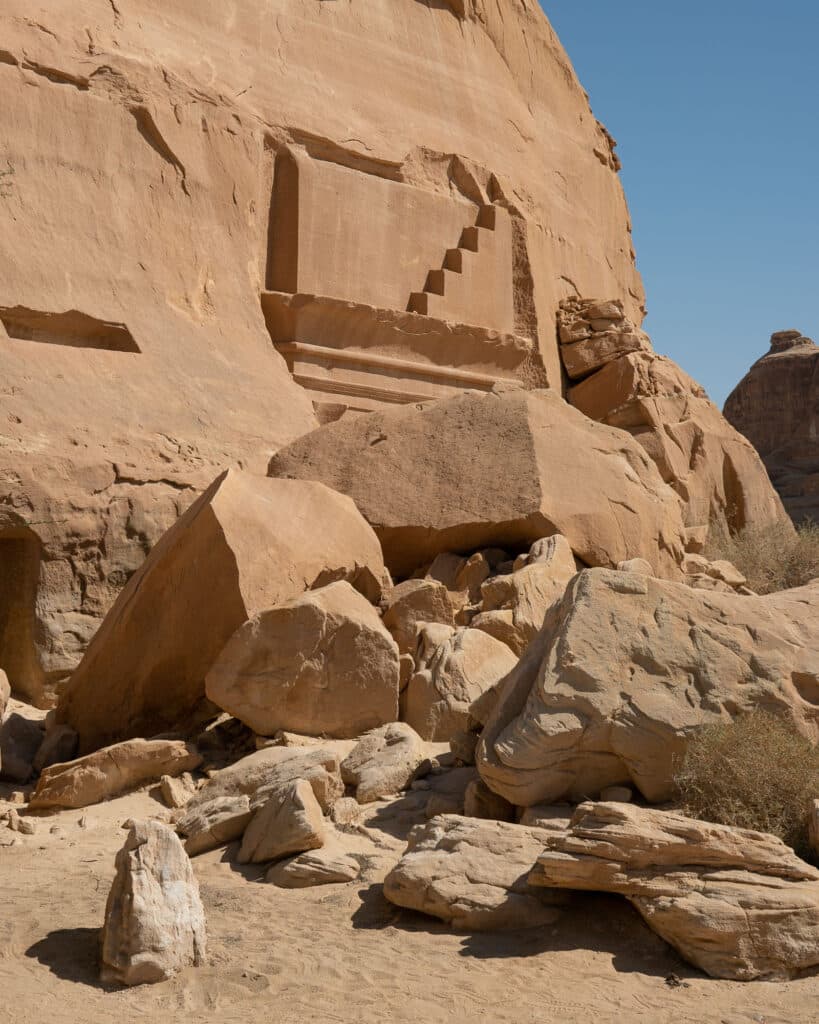 The landscape offers a similar dichotomy. I was curious to visit Hegra, a necropolis carved in the sandstone more than 2,000 years ago by the Nabataean civilization which became the Kingdom's first UNESCO World Heritage Site. The area was believed to be haunted by jinn, demons of Arabian Mythology, and the site was closed to tourism until recently. A quick drive away from it one can visit Desert X, a Californian site-specific art installation that plays with monumental sculptures and mirrors, to transfigure our perception of the desert.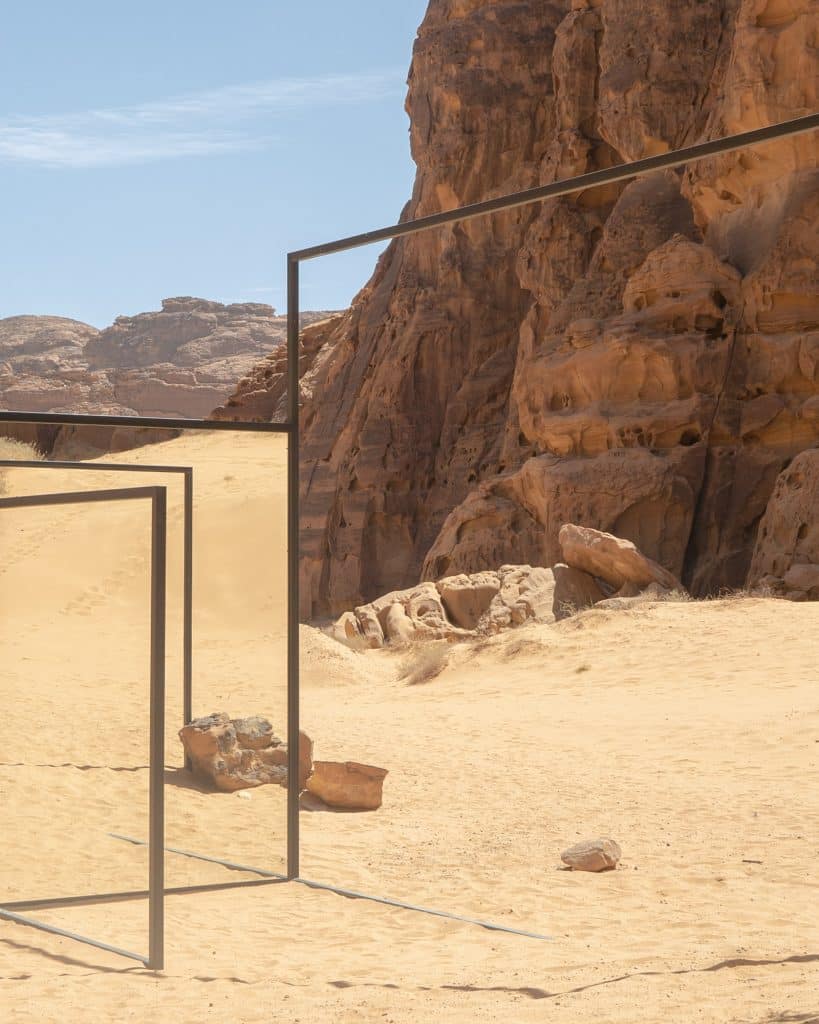 For more information visit Cortona On The Move's website.