These are the opening words of Andy Dunn's documentary Last Stop Coney Island: The Life and Photography of Harold Feinstein. Feinstein (1931–2015) sits facing his students. A philosopher as much as a photographer, he took great pleasure in sharing his knowledge. Photography was at the core of his life lesson, the most intimate expression of his convictions: the magic of capturing the moment with a camera, through which "the world reveals itself to you." Feinstein left behind a humanist and highly poetic oeuvre, which had long remained in the shadows—the work of a free spirit who never sought recognition.
As part of the Rencontres d'Arles and Grand Arles Express programming, the Centre de la Photographie de Mougins spotlights the work of this American photographer. An exhibition of 101 prints, including 85 originals, covers over forty-five years of his photographic output. The exhibition complements Andy Dunn's documentary, which takes us into the photographer's private life, shedding light on the creation of a major body of work in American photography.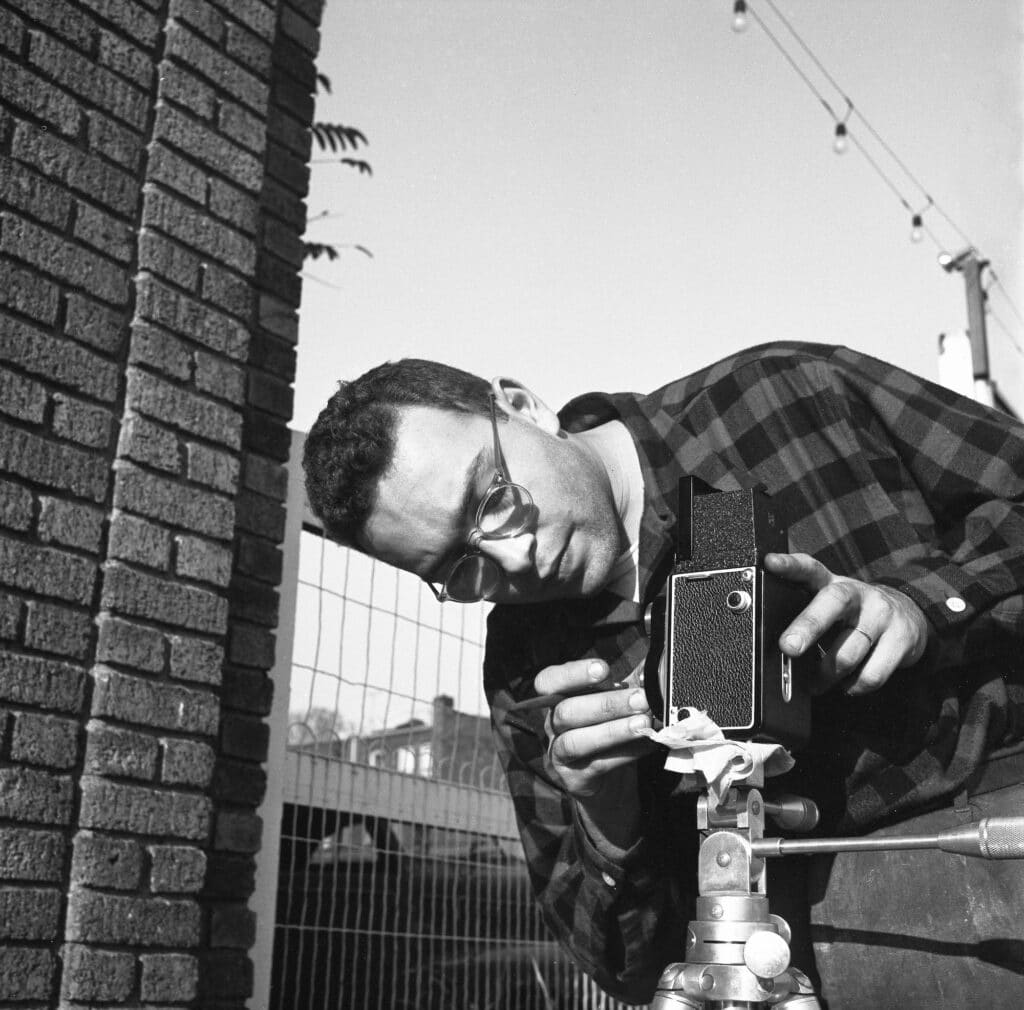 "My treasure island"
Feinstein's entire life and work were tied to one place: Coney Island, Brooklyn, New York. His "treasure island," as he called it. This was where he was born, in 1931. Coney Island is a world unto itself: a beach, tourist attractions, and a spectacle of the kind you find only in America. A true melting pot, Coney Island is a place where everyone comes together: the poor, rich, Europeans, Asians, African Americans… This great open-air theater became young Feinstein's favorite playground—his Rolleiflex always at his side ever since he was fifteen.
Children touch the sky and fall back onto taut sheets, tattoos are proudly exposed to the sun, your people are defiantly beautiful. Like this group of friends with their handsome faces, Aviator glasses, lipstick, bright smiles, and their transistor radio. "I couldn't have done better, it's perfect," Feinstein commented in an interview in the film. The photo is one of his favorites.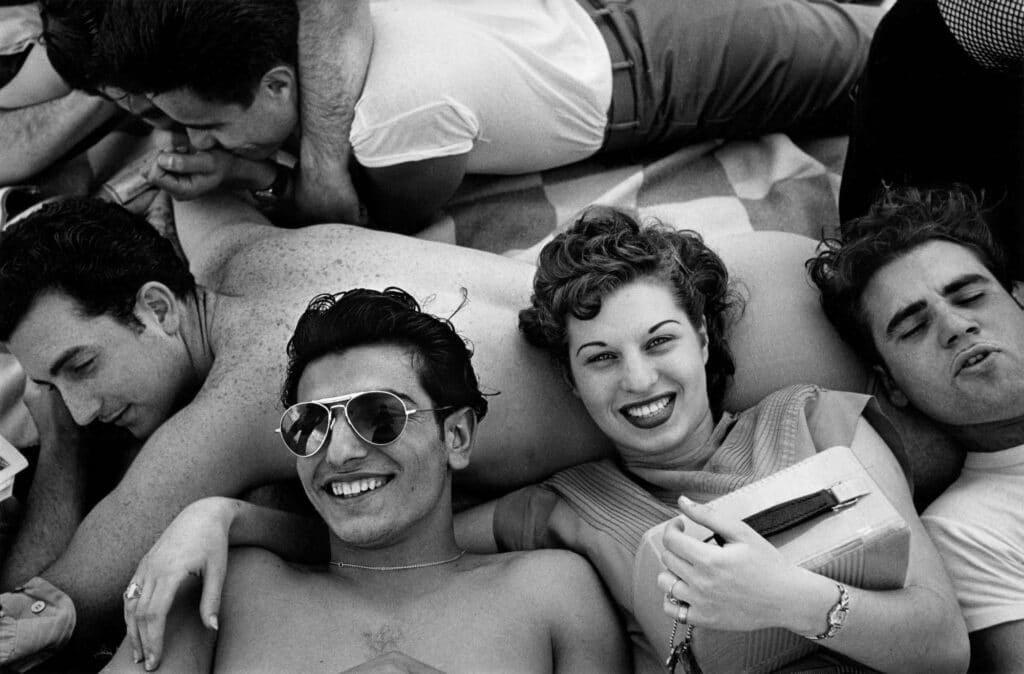 With his good looks, messy hair, and a sunny smile, Feinstein put people at ease, blending right in. In the 1950s, few people walked around with cameras. The humaneness of his photos did not go unnoticed. He joined the renowned Photo League at just seventeen, becoming its youngest member. When Feinstein was nineteen, the MOMA's director Edward Steichen bought three of his photographs.
By 1952, Feinstein had already made a name for himself in New York's artistic avant-garde when history caught up with him: "Harold, you're going to Korea!" Rejected as an official photographer, he joined the infantry. A godsend. Instead of photographing medal ceremonies and handshakes, Private Feinstein took his camera into the military camps, recounting the life of the "boys," often punctuated by card games, laughter, waiting, fatigue… Feinstein made the army his new Coney Island, in the way he captured human emotion, the poetry of the bodies. He portrayed local village life, and even fell in love, before returning home.
Rendezvous at 821 6th Avenue
Back in the United States, when it was still possible to find an affordable lodging in New York, he landed amid the effervescence of the Jazz Loft at 821 6th Avenue. A golden age. The photographer met great musicians, such as Hall Overton and Dick Cary. The parties drew crowds. Even Salvador Dali put in an appearance. Feinstein photographed the music and art scene. His photos were even used on album covers by the legendary Blue Note Records label.
A formative meeting with the photographer W. Eugene Smith took place around that time. Feinstein assisted him with the layouts of his Pittsburgh Project. The project never saw the light of day, but that's not the key issue. "He became one of my best friends, and we had some laughs. What we shared the most was scotch," Feinstein recalled.
New York's humanity is apparent in Feinstein's images. As is his mastery photo printing. But how could such a body of work go unrecognized for so long? The documentary suggests that part of the answer lies in Feinstein's own free spirit. He refused, for instance, to take part in the MoMA's The Family of Man exhibition, which brought fame to many of his contemporaries. Later, he also withdrew from the New York scene.
Feinstein had found another vocation: teaching. It became his raison d'être, and his students were fascinated by this philosopher, with whom photography was a way of life. Some remember him as a friendly guru. Feinstein lived for the sake of photography, and photography allowed him to lead a creative life. "Don't let anyone talk you out of doing what you love," he would tell his students, later admitting that he regretted not having spent enough time with his family and children.
Ironically, it wasn't his scenes of Coney Island life, New York skyscrapers, or his Paris photos that made him popular, but images from a project he carried out toward the end of his career: botanical scanography. All in color. Resplendent. This "trade secret" would finally enable him to "pay the bills," as his son recalled jokingly. These flowers of all shapes and colors show the grace of a dancer, the depth of an iris. They all emanate radiant humanity, as if each distilled the essence of the life and work of Harold Feinstein, a worthy exponent of humanist photography.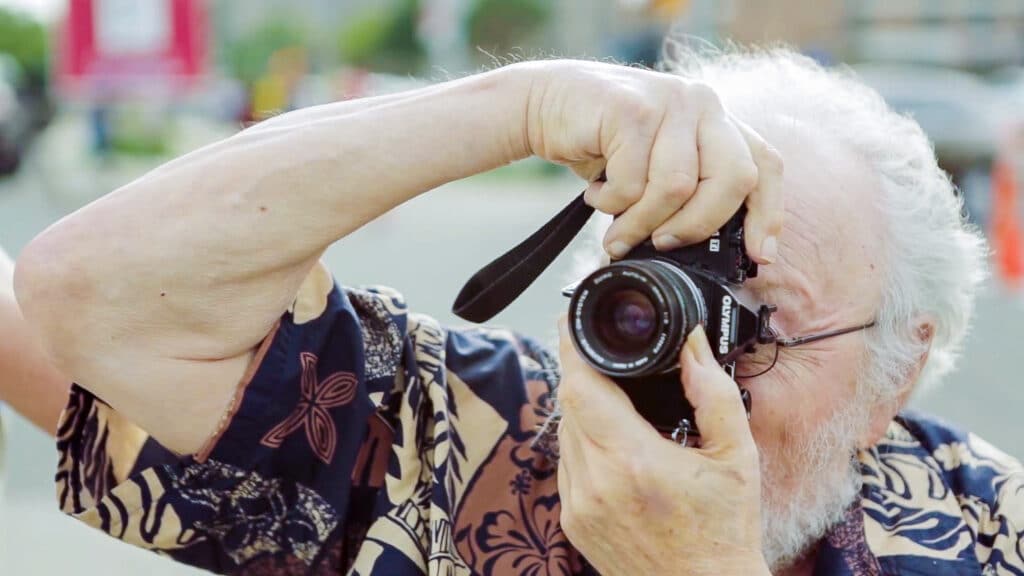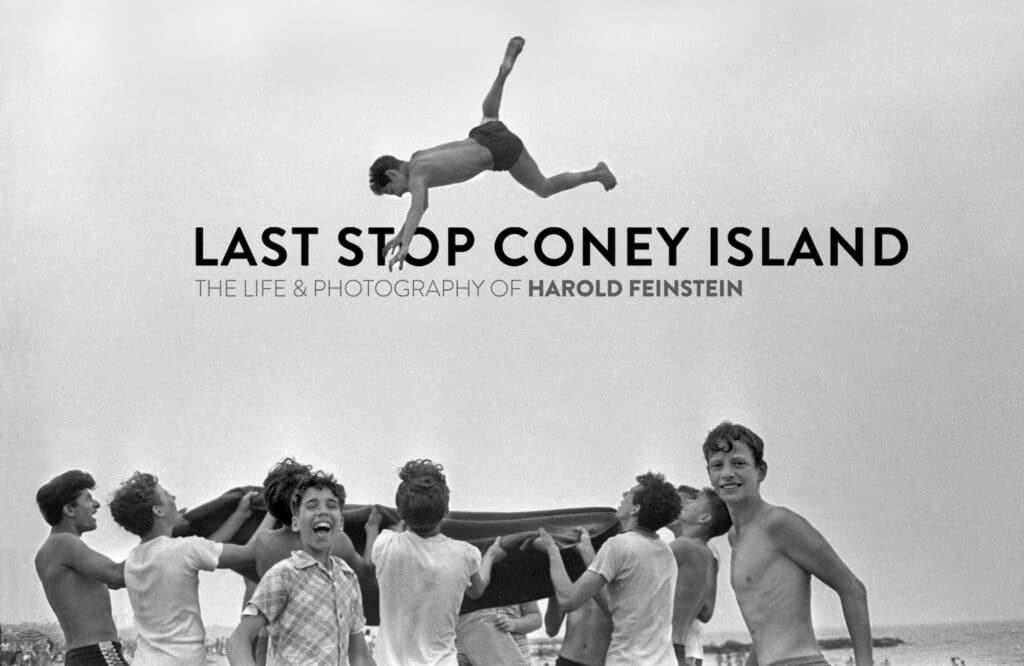 La roue des merveilles: Harold Feinstein, Exhibition at the Centre de la Photographie de Mougins, part of the Grand Arles Express programming, July 1 to October 8, 2023.
La roue des merveilles: Harold Feinstein, with texts by François Cheval, Alexis Tadié, Ya'ara Gil-Glazer, Yasmine Chemali, June 2023, Bilingual French/English, €29, 129pp.
On sale at the Centre de la photographie boutique. Last Stop Coney Island: The Life and Photography of Harold Feinstein, directed by Andy Dunn, 88 min., subtitles in English, French and Spanish, £15.