Ninety minutes north of New York City along the Hudson River, in a small, nondescript churchyard, lies the grave of famed photojournalist W. Eugene Smith. Inscribed on the dark stone of the marker are these words: "Let Truth be the Prejudice".
The world is a much different place than it was when Smith died in 1978, and photojournalism has changed along with it. While photojournalists still work to capture the truth of the world in their photographs, it is a much more complicated endeavor than it was in decades past. Photojournalists in today's world face hurdles that Smith never had to.
The first hurdle to overcome is the polarization of the American public along ideological lines. This has led to the truth becoming political. The repeated use of the term "fake news" by politicians, along with calling journalists the enemy of the people, has instilled in their followers a great distrust in the media and the journalists who report the news. Misinformation and outright lies populate all corners of the internet but are used as "alternative facts" to further sow mistrust and promote conspiracy theories. Real news and events are said to be "false flags" if they don't fall into a particular group's beliefs, regardless of the facts.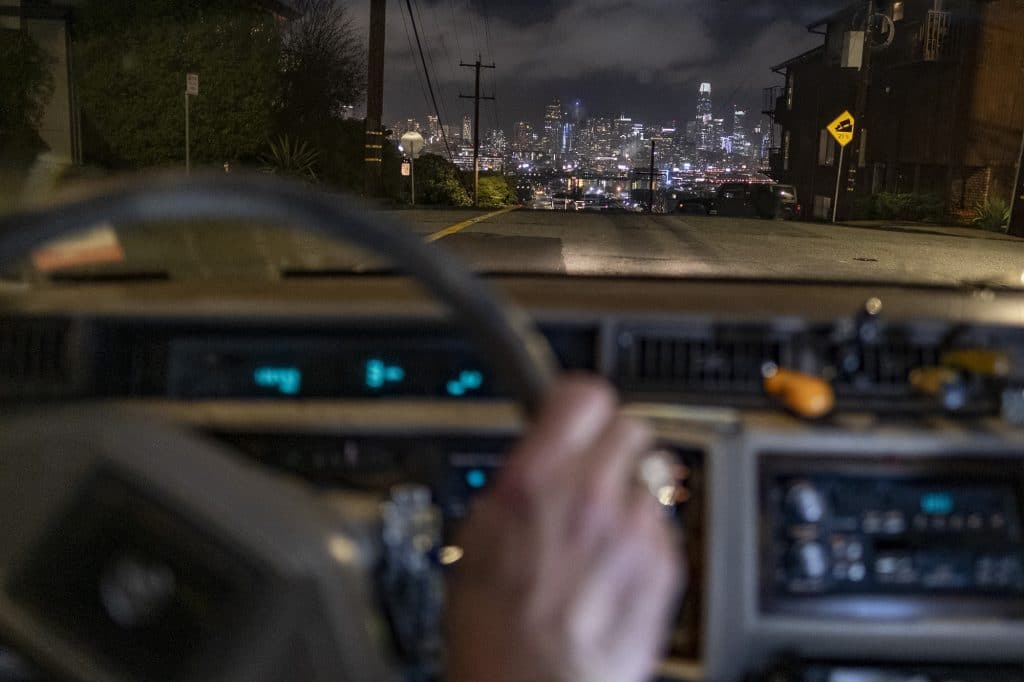 This disbelief in facts, and photographs, has had real world consequences for those covering news events. According to the U.S. Press Freedom Tracker, run by the Freedom of the Press Foundation, in 2021 there were 141 assaults on journalists, 57 journalists arrested or detained, and 36 journalists who had equipment damaged across the United States while working.
The second, equally important hurdle that photojournalists must overcome is the death of newspapers and the news deserts that result from their closing. During his career, Smith was fortunate that he never lacked money and support when doing long-term, deep-diving photo essays. Stories like Country Doctor, Nurse Midwife, A Man of Mercy, and even Minamata relied on a robust news media to both publish the work and fund its creation. But that support is not what it used to be.
In a 2020 report, University of North Carolina's Hussman School of Journalism and Media reported that 200 out of 3143 U.S. counties do not have a local newspaper or an alternate source of local news. 1540, or half of all counties, have just one newspaper, and that paper is usually a weekly. The report also states that the U.S. had 6700 newspapers at the end of 2019, down from 9000 in 2004.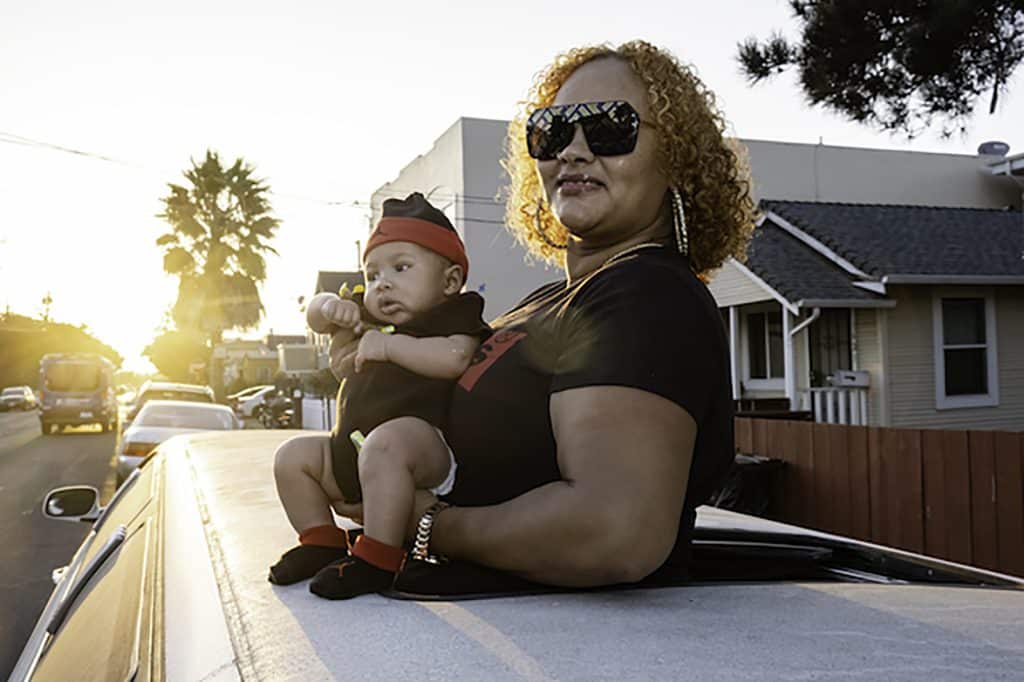 This shuttering of newsrooms has also had a major impact on the number of journalism jobs nationwide. According to the Pew Research Center, employment in newspaper newsrooms fell roughly 57% between 2008 and 2020, from around 71,000 jobs to 31,000. In 2008, around 6 in 10 newsroom jobs were in newspapers, the others being in radio and television. In 2020, that ratio dropped to fewer than 4 in 10. It is also important to note that this data does not include the full effects of the COVID-19 pandemic on newsroom jobs.
As newspapers have had to cut budgets to try to stay afloat, visual journalism has taken a severe hit as the necessary financial backing, and the support staff needed for editing, has also disappeared. This can be seen in the case of two of Chicago's biggest newspapers. In 2013, the Chicago Sun-Times laid off its entire photography staff, citing cost-cutting measures, and stating that it "plans to get by with freelance photographers, and rely on reporters to snap photographs with their smartphones." The Chicago Tribune, on the other hand, kept their photographers at the time. The results were stark when comparing how the papers' use of photography affected their overall products.
As the closing of newspapers leads to news deserts—and then image deserts, as photojournalists lose their jobs and outlets—it is not just visuals that are lost. Newspapers rely on connections with the communities they call home for support. As more and more local newspapers become "ghost newspapers," meaning that either their staffs are cut so dramatically that they can no longer cover their local communities adequately, or are absorbed by larger newspapers who in turn slowly phase out local coverage, the communities they once covered lose their connection to what was previously a trusted local outlet.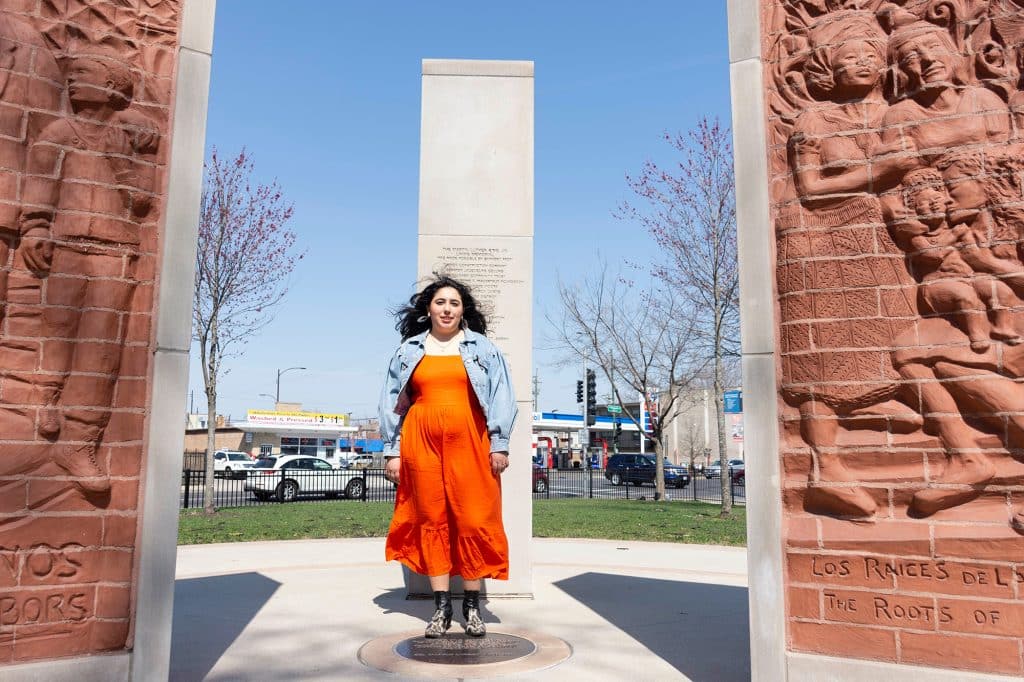 Readers stop seeing themselves reflected in the stories that are being published, and important local issues are covered less and less. The community as a whole stops supporting the local paper, which leads to further cuts as subscriptions drop further, until nothing is left.
But as newspapers continue to fold, newsrooms shrink, and journalists of all stripes find themselves out of work, there are groups working to not just reinvigorate visual journalism but also shore up local newspapers.
On October 26th, 2021, CatchLight, a non-profit visual media organization, announced the creation of the CatchLight Local Visual Desk in California. The initiative is backed by a combined investment of over $2 million with the support of five philanthropic organizations: the Enlight Foundation, the Kresge Foundation, the John S. and James L. Knight Foundation and the Hearst Foundations. The Statewide Desk will fund 5 to 10 visual journalist fellows, a visual editor, and CatchLight's editorial and engagement director over 3 years.
In addition to the investors, Report for America, which works to place emerging journalists in local newsrooms to report on under-covered issues and communities, will also work as a partner, giving financial support to cover a portion of the journalists' stipends as well as training for the fellows.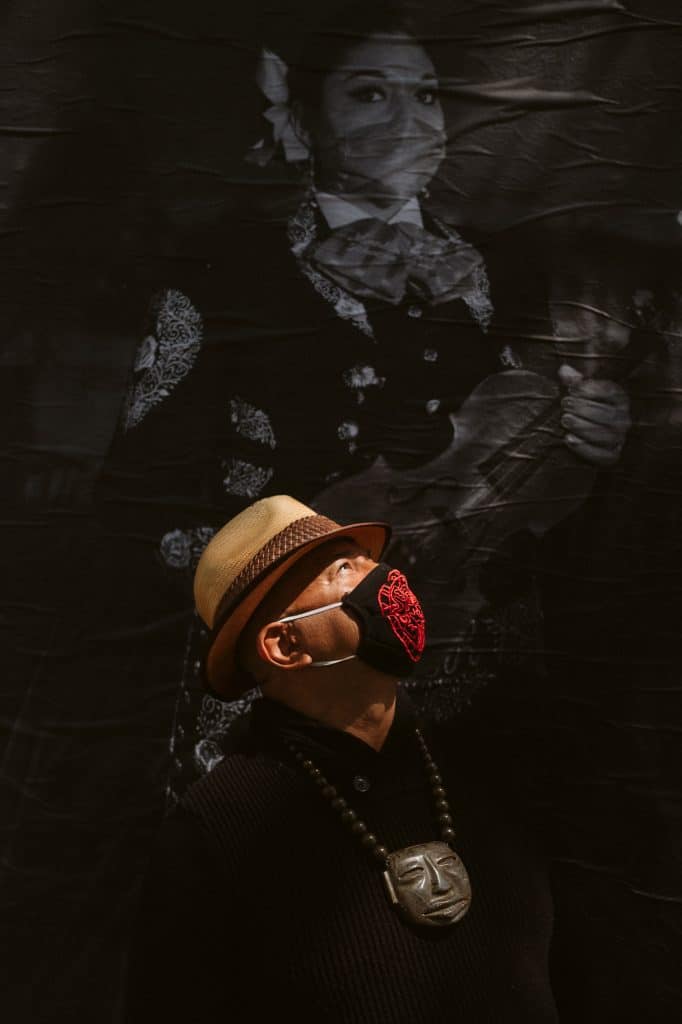 CatchLight began in 2015, working to create a collaborative model for visual journalism. It has focused on community representation and engagement and training the next generation of visual storytellers. In 2019, they launched CatchLight Local, which paired partner newsrooms—who had little or no visual storytelling capacity—with community-based visual journalists for over a year. While it began in the Bay Area, the project was also expanded to Chicago. CatchLight offered editing and audience and community engagement support, including public exhibitions. So far, they have supported 10 fellows and 7 newsrooms.
CatchLight began by looking at some of the issues that are affecting the overall ecosystem of photojournalism, like the decline in local media organizations and the corresponding photography-related positions. They worked to show that newspapers become much less attractive and audience engagement decreases without strong photographs, and that conversely using strong photography connects people emotionally with issues and allows readers to see themselves represented in the news, which increases audience engagement.
Elodie Mailliet Storm, CatchLight's CEO, says, "So, there's something from our perspective where we felt like the decline in digital journalists, in visual journalism actually, accelerated the decline of media overall. And we were like, can we find a solution? And we decided, thanks to the initial support of the Kresge foundation, to build a small pilot in the Bay Area that would initially only last three months where we would pair visual journalists whom we would pay, with some small local newsroom around the bay area."
The results were an increase in audience engagement: people read more, stayed on articles longer, and the community's relationship with the newspaper increased. Mailliet Storm reports that "The Salinas Californian, which is a small paper, doubled their Instagram followers and the number of people that went from Instagram into actually reading the paper. Their audience engagement went up and people read stories longer or stayed on stories longer on average, about 30%."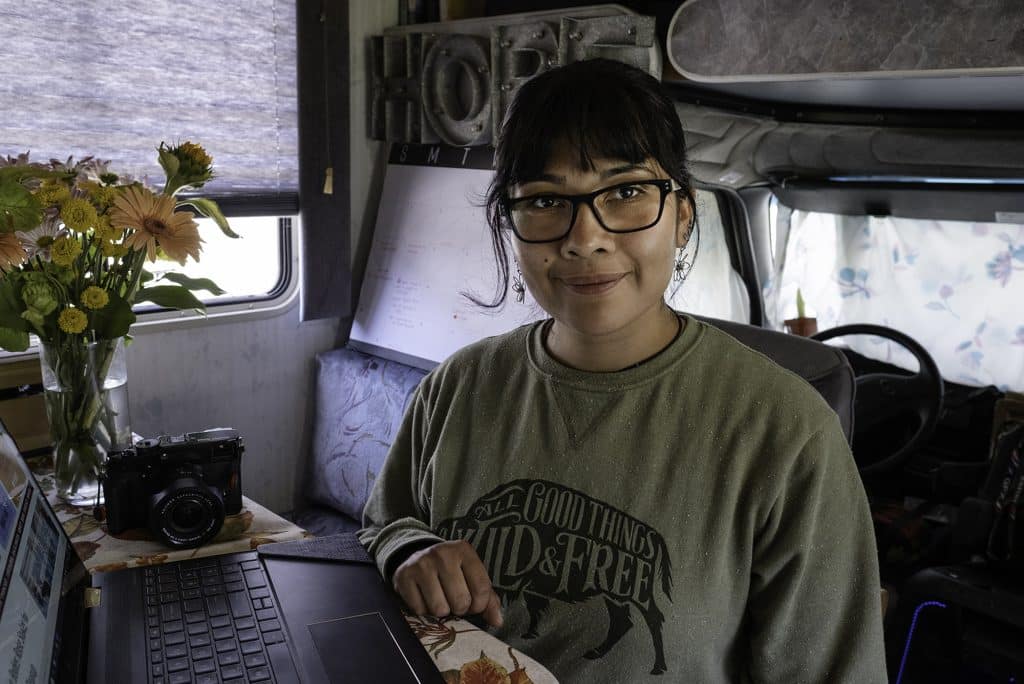 The increase in audience engagement has had benefits for the photographers involved. As Mailliet Storm puts it, "A lot of these newsrooms ended up either hiring the fellows or starting a visual department after working with us, which has been comforting to us in the fact that they see value beyond our initial involvement, which is great. The idea was: can we spark something that then suits itself." Photographer David Rodriguez Muñoz, the CatchLight Fellow at The Salinas Californian, was hired onto the newspaper's staff and is now their photo editor and a fellow at Stanford. Yesica Prado, another CatchLight Fellow, was hired by the San Francisco Public Press.
These developments show that the model used by CatchLight is not just a good theory but a practice that works in real world situations. It can attract funders that can make the system self-sustaining over the long term as well.
Mailliet Storm puts it this way: "I think, from my perspective, that there is a new model for journalism being designed right now, based on a nonprofit model. There is more philanthropic money going to journalism, for the obvious reasons of trying to save democracy. But when we came in and looked at that ecosystem, there was no one really addressing the important part that visual journalism can play. And building a model for visual journalism in a nonprofit world, where you are not trying to necessarily, completely optimize for margins, but you are trying to make a model work and sustain itself, is tough. Of being able to work in that environment… I think all funders today in the nonprofit world want to see models that are sustainable, meaning they don't want to keep funding something forever. So, you really have to think about a sustainable business model in the long term."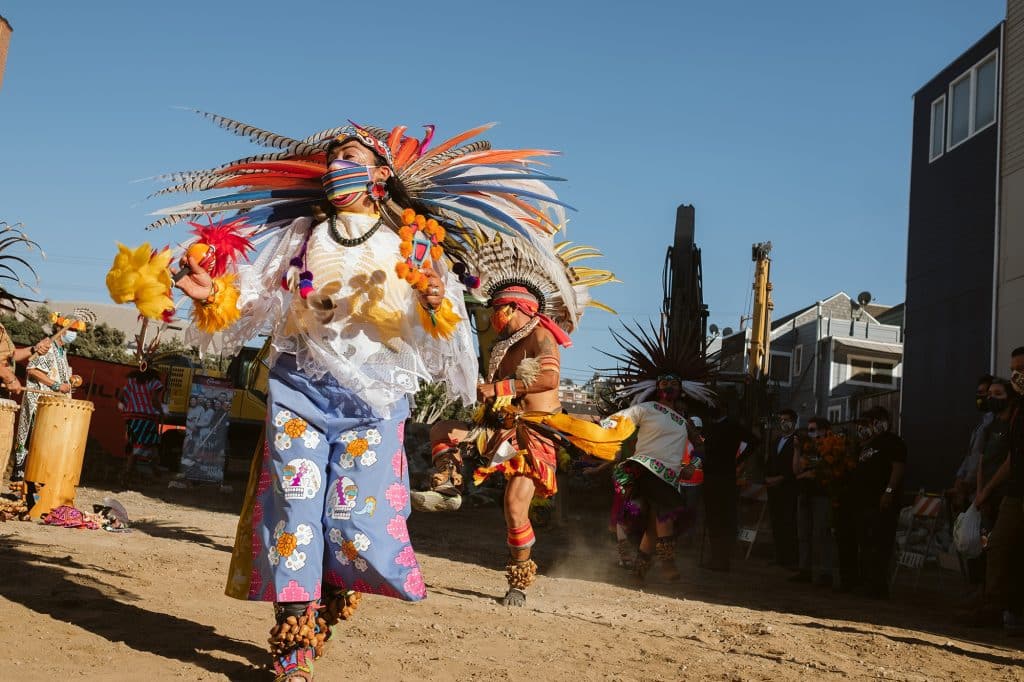 CatchLight has shown that their models will also work outside of California. ProPublica, which is an "independent, nonprofit newsroom that produces investigative journalism with moral force," and covers a range of topics including government, politics, education, health care and immigration, is a partner with CatchLight. Jillian Kumagai, the Visuals Editor for ProPublica, recalls "We discussed various ways to work together, but their plans for the Chicago visual desk made the most sense. We have an office based in Chicago and the team there was interested in expanding a reported investigative story into a visual narrative, which is what we were looking to create collaboratively."
And for ProPublica, whose reports use lots of data in their investigative stories, visuals are a key component to telling the stories in a way that readers can understand. "Our stories communicate investigative findings and data, but it's also important to us that we're delivering those in a way that's compelling and comprehensible to readers. Visual storytelling is one way to do that. Photography specifically identifies the people and institutions affected by, or causing, the issues we report on and can demonstrate the consequences of the injustices involved, especially on an emotional level."
Also in the Chicago area is Borderless Magazine. The news site is a "member-supported newsroom working to dismantle racist and harmful media coverage of immigrants." They work to tell the stories of immigrants and people of color so they are better represented in newsrooms. They report and publish stories in their online magazine, mentor immigrant and BIPOC journalists, and give journalists from other news outlets tools to help report on immigration issues fairly and accurately.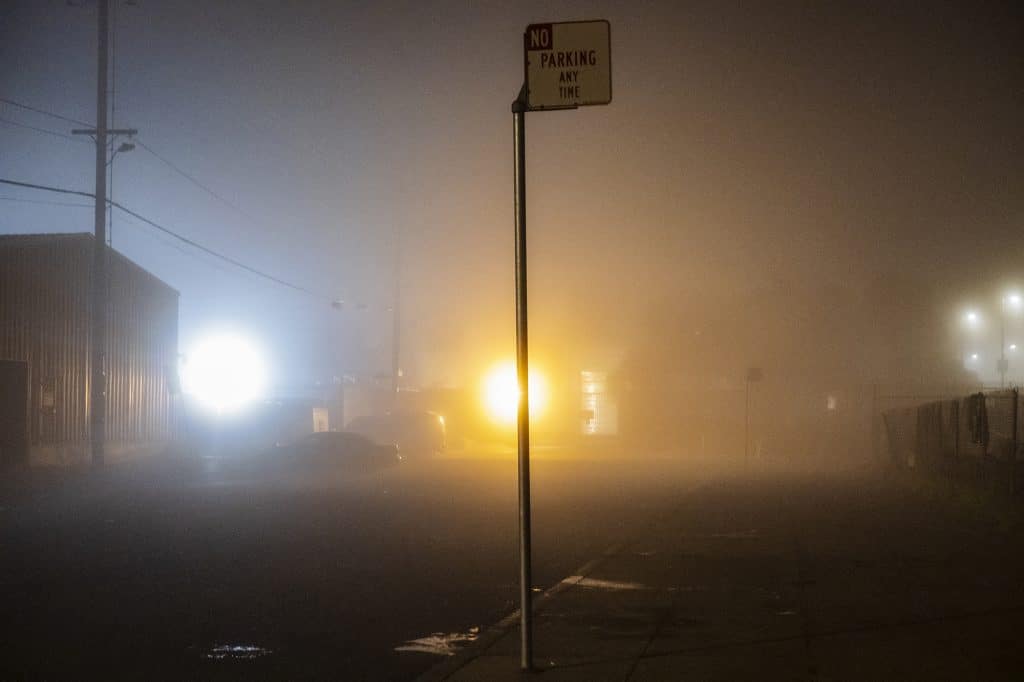 Borderless Magazine is also a member of the Institute for Nonprofit News, which facilitated a collaboration between Borderless and CatchLight.
Michelle Kanaar, art director and cofounder of Borderless Magazine, says the experience not only allowed Borderless to expand its photo coverage and undertake long-term photo-based projects, but also created connections with other news outlets in the Chicago area.
"On the one hand, you have this team of people who all have a visual background and who all understand the value of visuals. Just working with them was great. And then creating this atmosphere where we're talking about that with other news outlets in Chicago, it was really important to me. Then on the other side of it was the practical aspects. They had four fellows that they were working with, so they were available to work with us for short-term assignments and long-term assignments. That was a huge benefit because we're a startup, so it's hard to get the funding for that. And especially to do long-term work which I think is really where the beauty of photojournalism lies."
The model put forward by CatchLight also has direct, positive effects on photographers' work as well. The support for long-term photo stories gives photographers the ability to concentrate on a story and get to know the people that they are covering more intimately, knowing that the people who want to see this type of work are there to support their creation.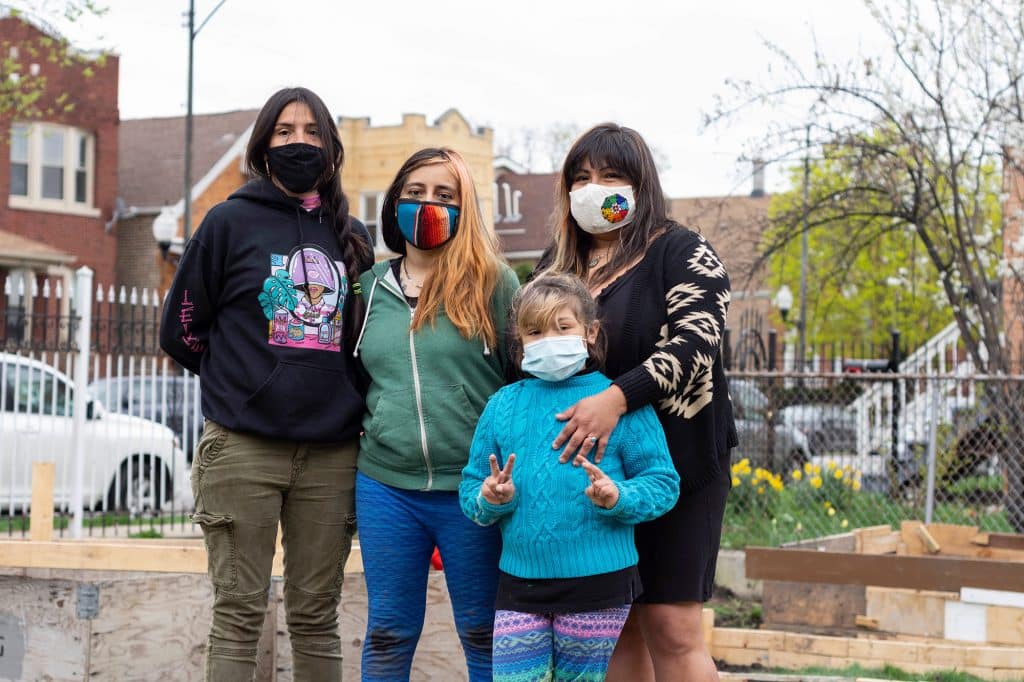 April Alonso, a multimedia journalist and CatchLight Fellow, works to tell the stories of the residents of Cicero, Illinois, a suburb of Chicago. She strives to tell the stories of those communities that are left out by mainstream or legacy media. For her work, the advantage of working with a nonprofit model is clear.
"I think the advantage is that I'm able to focus more on the story I wanted to tell instead of trying to meet a deadline or tell a narrative that was already being told about these neighborhoods. I was able to tell it locally and spend more time."
But along with the financial support to undertake her visual stories, working with CatchLight and other organizations in the area also helped Alonso become a better photographer and feel like part of a community that was lacking the type of work that she does.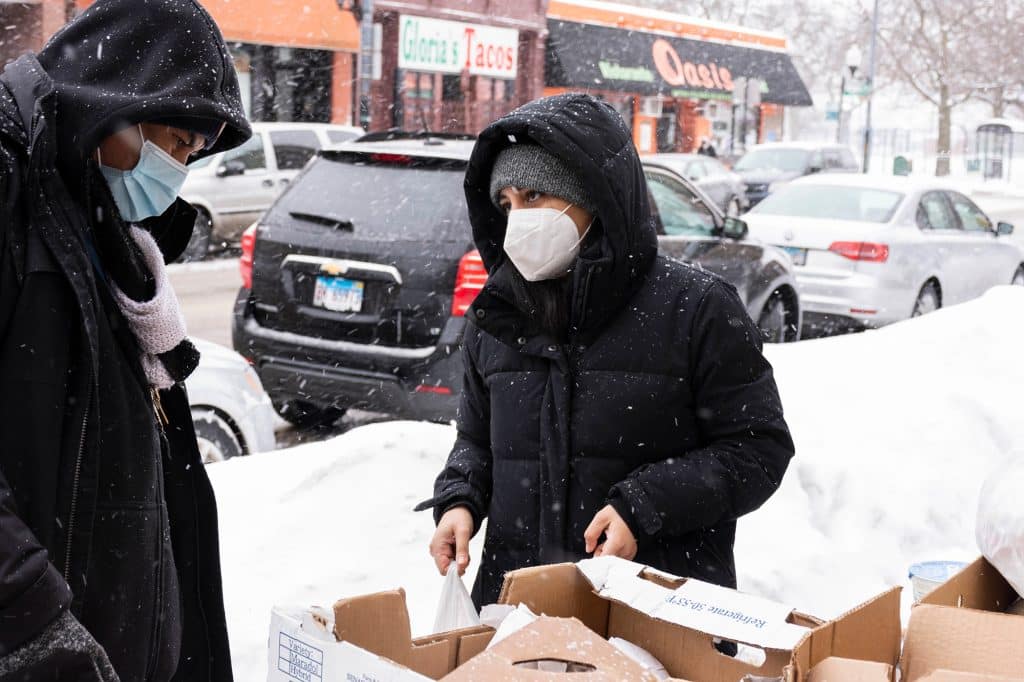 "There were so many people involved that had different visual backgrounds that helped when we would have critiques. All those perspectives helped me figure out how to navigate the story I was telling and what I can take with me and keep in mind when I'm trying to tell these stories that I was focusing on. And so it gave me a big photo community that I didn't have access to, especially after graduating school."
The power of photography is something that weighs on the minds of the photographers I spoke to, both the power to tell stories visually and to influence how people relate to the stories themselves.
Alonso says, "I do think for the most part, it can tell a truth and it can give more. Once people see a visual, it creates emotions and can invoke emotions that can create change. And an example I'm thinking of like more photos that are showing people on COVID units and ICU units. I think that that would open an emotion where people can see that this pandemic is affecting people. So in that instance, like that, that's an example I'm using to show that photojournalism can show the truth of what is happening in an age where fake news is coming out."
Felix Uribe, a CatchLight Fellow in San Francisco, who has been documenting life in the Tenderloin area of the city, told me, "In the Tenderloin, in downtown San Francisco, it's a pretty gnarly situation that's happening there right now, but a lot of times folks get caught up in that and we lose sight of the community that's there, that's always been there and that there's all, all these things that tell us that there's a lot of families there and a lot of refugees and just the population there is probably the most diverse in any part of San Francisco. It's like, how am I capturing this story and holding it true, but also not romanticizing it."
So as CatchLight starts its Local Visual Desk in California, there is also hope that the model can be fully realized in other states, and not just in test cases. As Maillet Storm tells me, "I think our ambition is to replicate this in other states. We did two pilots, one in the Bay Area and one in Chicago. Which really also allowed us to understand how different geographies work, and how you serve different markets."
With the recent proliferation of nonprofit news outlets across the country, there is hope that this new model will reinvigorate journalism and photojournalism. Chicago Public Media is currently working towards acquiring the Chicago Sun-Times and turning the paper into a nonprofit. In Houston, Texas, a group of major philanthropic groups have announced a plan to raise $20 million to start a nonprofit news outlet in the city. African-American journalists Lauren Williams and Akoto Ofori-Atta have begun Capital B, a nonprofit digital media outlet geared toward delivering hard news and reporting aimed at a Black audience. They have $9 million in funding behind them with backers including the Ford Foundation and the American Journalism Project. And in Baltimore, Maryland, the Baltimore Banner is set to try to revive local coverage in the city and is bankrolled by Stewart W. Bainum, Jr., a wealthy hotel magnate. Bainum tried to stop the sale of the Baltimore Sun to save it from Alden Global Capital, but when that bid failed, he decided to start his own paper.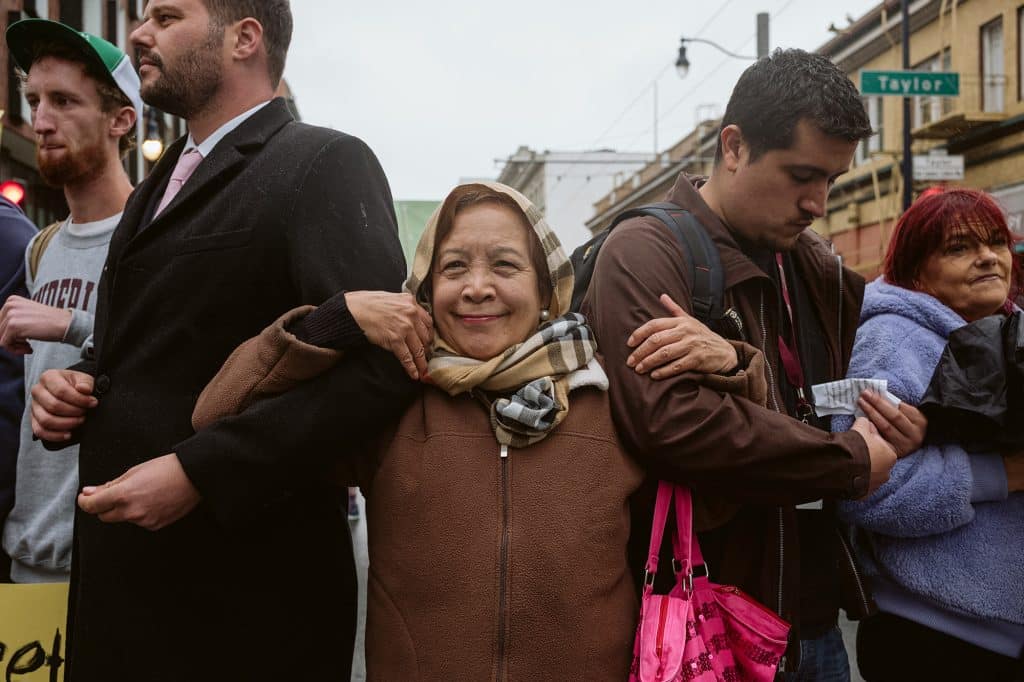 The ability to tell stories using photography in a way that has an emotional impact has not changed since the days of W. Eugene Smith. Nor has the importance of connecting outlets to the communities they serve, who may also be under-represented in legacy media outlets. Today's photojournalists are working in a much more ideologically fractured and globally connected world than in Smith's days. But with CatchLight's nonprofit model, and the creation of many more nonprofit news outlets over the past few years, there is hope that photojournalism can truly help restore confidence in the news by connecting outlets with their audiences. This involves taking the time and care to tell the stories that are important to the communities involved, all while helping to bring in funding to help support journalism at large. If this trend continues, and the news deserts that currently exist slowly start to shrink, all of us will be better off because of it.
Those interested in learning more about CatchLight, their photographers, and other projects can join the 2022 CatchLight Visual Storytelling Summit from April 19-20 at the Institute of Contemporary Art San Francisco. The Summit will host leading voices in visual storytelling for portfolio reviews, conversation, and community. The Summit is free and open to the public, and while the event will be held in person in San Francisco, COVID-19 permitting, it will also be live-streamed and recorded so it can reach global audiences.