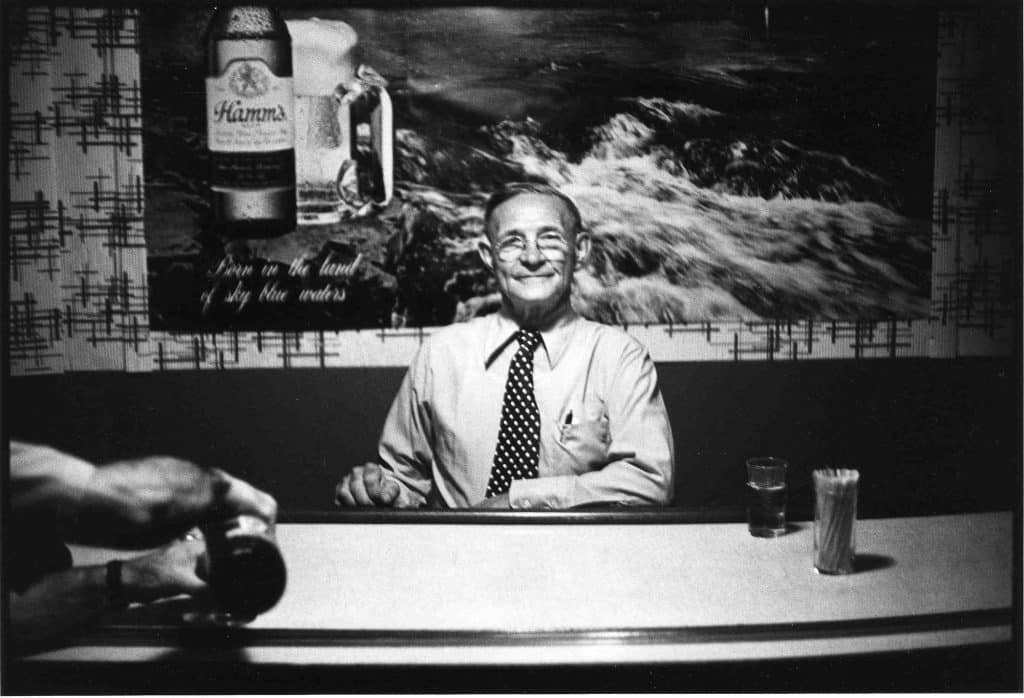 Long before John Banasiak became a professor of photography at the University of South Dakota in Vermillion (where he's taught for 42 years), he was a factory worker, a night watchman, and a bartender at George Brown's Bar, a working-class drinking hole in one of Chicago's Polish/ Ukrainian neighborhoods. It was there, in 1971, when Banasiak was just 21, that he made a series of tender, elemental pictures that capture a proud, hard-working community—his own community—as it celebrated birthdays, weddings, retirements, funerals, and, well, life itself.
Banasiak always thought he'd wind up working in a factory, just like his father and the other men in the community. And when his father died and left behind a wife and five kids, it was pretty much a lock that Banasiak would take his old man's job as dye setter at the Maremont Muffler factory. But fate intervened: A high school art teacher urged Banasiak to apply to the prestigious Art Institute of Chicago. He did—and landed a full scholarship.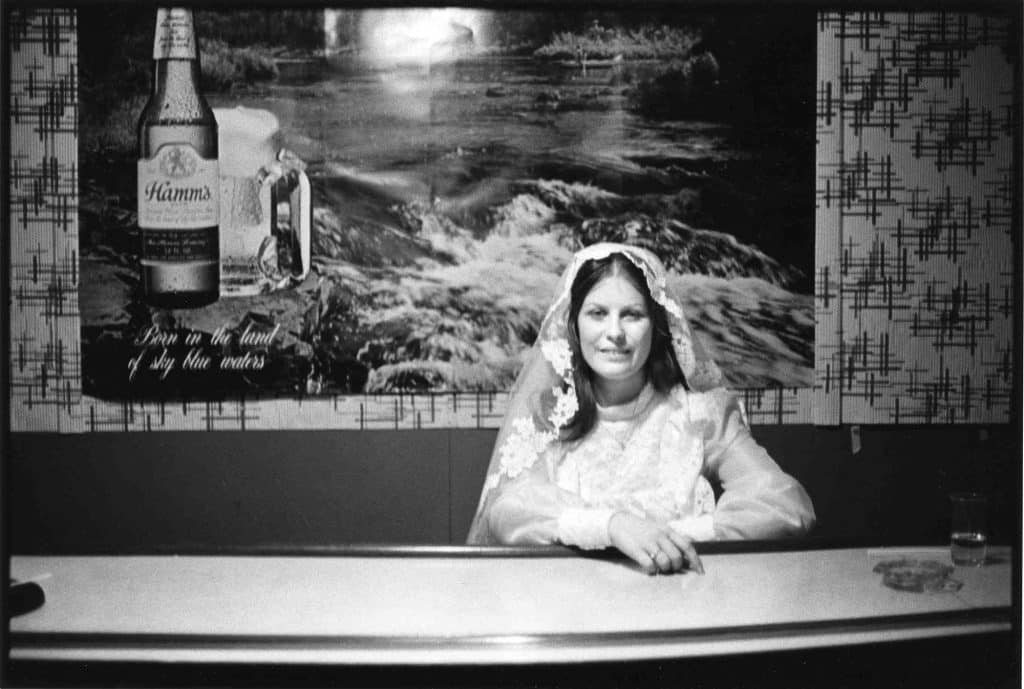 While studying at the Art Institute, Banasiak spent weekends behind the bar, pouring shots and popping cans of Hamm's, listening to war stories told by factory workers with names like Dinky, Stork, Boots, and Jigs. And making photos.
In a recent interview, Banasiak remembered that he was "kinda locked in" behind the wrap-around bar and couldn't "compose things perfectly"—which, in addition to the unique bartender POV, is part of the pictures' appeal. "I was doing straight portraits, really trying to get the beauty of these people." The lighting helped: "The lights were kind of bright around the bar, and so it was a lot darker beyond it," Banasiak remembers. "The dance floor in the background always had this turbulent energy from the non-stop polka and sometimes people would literally spin off the dance floor and up to the bar and say, 'Gimme a beer.' Which made everything somewhat theatrical."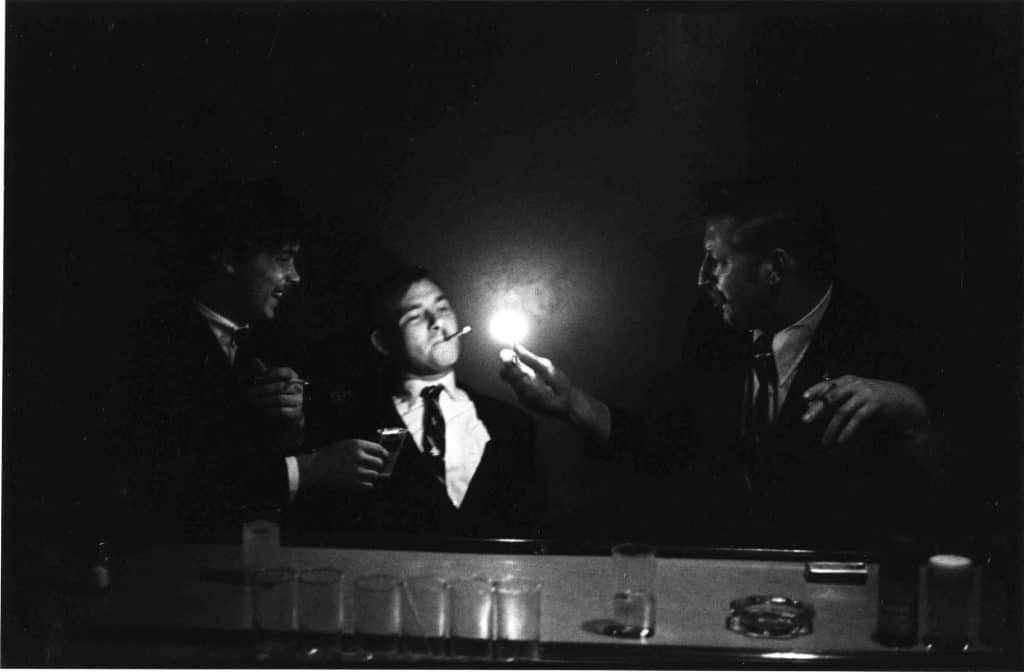 Theatrical, indeed. In fact, looking through the quietly riveting photos — the Joseph Bellows Gallery, located in La Jolla, California, has an astonishing collection of more than 70 prints — you're reminded of Thornton Wilder's play, Our Town with its spare sets, humble characters, and piercing ability to define the very experience of being alive. The fact that George Brown's Bar burned down about 15 years ago and that, as Banasiak put it, "most of those people are dead now," only adds to the poignancy of the series.
In the earliest days of his photography career, Banasiak took part-time jobs as an assistant working on Playboy covers and as a medical photographer, and, later, he traveled overseas on a fellowship. But it's the long nights at George Brown's Bar that fill his voice with emotion today. "The way people touched one another. To watch the spark of new love. And old married couples—you could see how they fit together. You could see poetry. People fell in love there right before my eyes."
Banasiak shot with an old Kodak Retina ("I worked with what I could afford") and the simplicity of both his set-up and of the setting bring us closer to the beating heart of the moment. "I didn't especially like candid shots," Banasiak says. "I like people looking at me. It lets me see more in the eyes and remember more of what, maybe spiritually, the people looked like." And so he shot them straight-on, figuring when viewers looked at the images, "it would be like they're looking at these people at the bar, and they'd feel more of a connection." One part Cheers, one part Grover's Corners, one part August Sander, Banasiak's pictures of this humble Chicago bar find that very thing that being human is about.