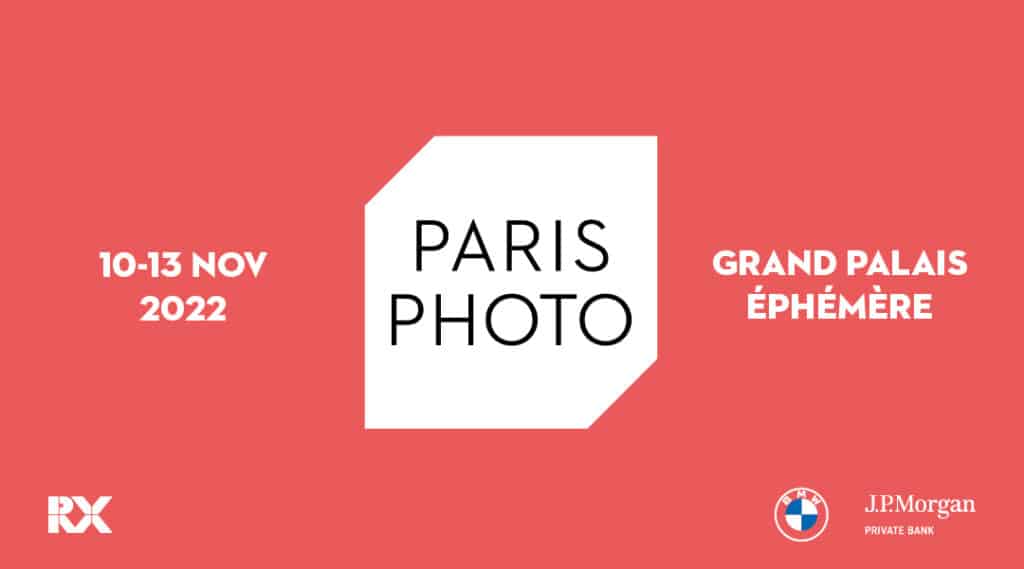 How did your photos come to be centered on the body?
To start with, I noticed that women were always being hyper-sexualized. So I wanted to make fun of breasts, buttocks, the things we are sometimes reduced to. I wanted to find absurdity in all that, as well as humor; to take more distance from it, have a less conflictual or judgmental relationship with the body.
What is the guiding thread of your exhibition at Hangar in Brussels?
The exhibition shows us those parts of the body that are often tied up with complexes and intimacy. It also sheds light on how feminism, society, and all the things we are increasingly talking about make us realize that the body is part of a system riddled with systemic prejudice. It's also important for me to show my Belgian roots and the influence of surrealism.
Where does your attraction to surrealism come from?
I had a great Latin teacher in high school who decided that the first year would be devoted to dreams and the final year to love. So all throughout the year we talked about dreams, like with Freud, for example, and I think that must have been when the seed was planted. And then obviously, in Belgium, Magritte is in the air.
Do the painted bodies in some of the photos on view have a particular meaning?
It's a visual experimentation involving the body, contortion, and the way the paint and the pigment clothe the woman even as she is naked. She still feels clothed, but also shows an incandescent, living body. This is also about how, in the end, what is considered unattractive, such as rolls of fat, stretchmarks, can take on another meaning and become beautiful. It's interesting to see the body as raw material with which we can play and which can surprise us and surprise itself.
You foreground all types of bodies without hesitation…
When I was a student at the School of Images—Gobelins, we had to photograph a place, the Potocki Hotel, a private mansion in Paris, very luxurious, with gilded moldings, ubiquitous chandeliers, and an offbeat vibe. At first, I imagined a giraffe that would be nibbling at the chandeliers. Then I realized that I didn't have a giraffe and that I was bad at retouching. So, instead, I had fun posing an elderly woman naked in the middle of all this bourgeois luxury. Claudette was very playful, light, full of joy. And she didn't care about being naked. After five minutes, I forgot she was naked. These portraits contrasted with how women are weighed down as they age, always compelled to hide any signs of aging.
You also revived Georges Brassens's Les Passantes in 2018…
This was a mosaic representing vulvas in a metaphorical way. It was the introduction to a video clip about Les Passantes. I was given carte blanche by Universal Music and Havas Group. They wanted to bring the forgotten classics of the French chanson to the younger generations. We live in a very visual society where everything is consumed through images, and therefore through YouTube and through this desire for modernity. I decided to make my own interpretation of this poem, which was written in 1911 and put to music by Georges Brassens in 1972. I focused on Brassens's diction when cutting my images, a bit like a visual poem.
The clip was released on March 8, 2018, for the international day of women's rights struggle. Four hours after its release, the clip was censored on YouTube to those under 18 for having "offensive content." Because it included women other than just thin, young, or white. It was censored because of carrot peels, chewing gum, and a young woman staining white pants with red paint. There was a massive backlash from the subscribers of the official Georges Brassens channel, who were mostly men over fifty, and who didn't appreciate this representation very much.
Tell us about the series "This is not consent"…
In November 2018, there was a court case in Ireland: a young 17-year-old woman had been raped by a 27-year-old man. The man's lawyer decided to exhibit in court the thong the victim was wearing that day as evidence of sexual provocation by the young woman. The rapist was acquitted. There was a huge protest movement in Ireland and around the world. Women were taking pictures of their underwear with the hashtag "this is not consent." It's very sad, but we have to remember that underwear is not a invitation to sex.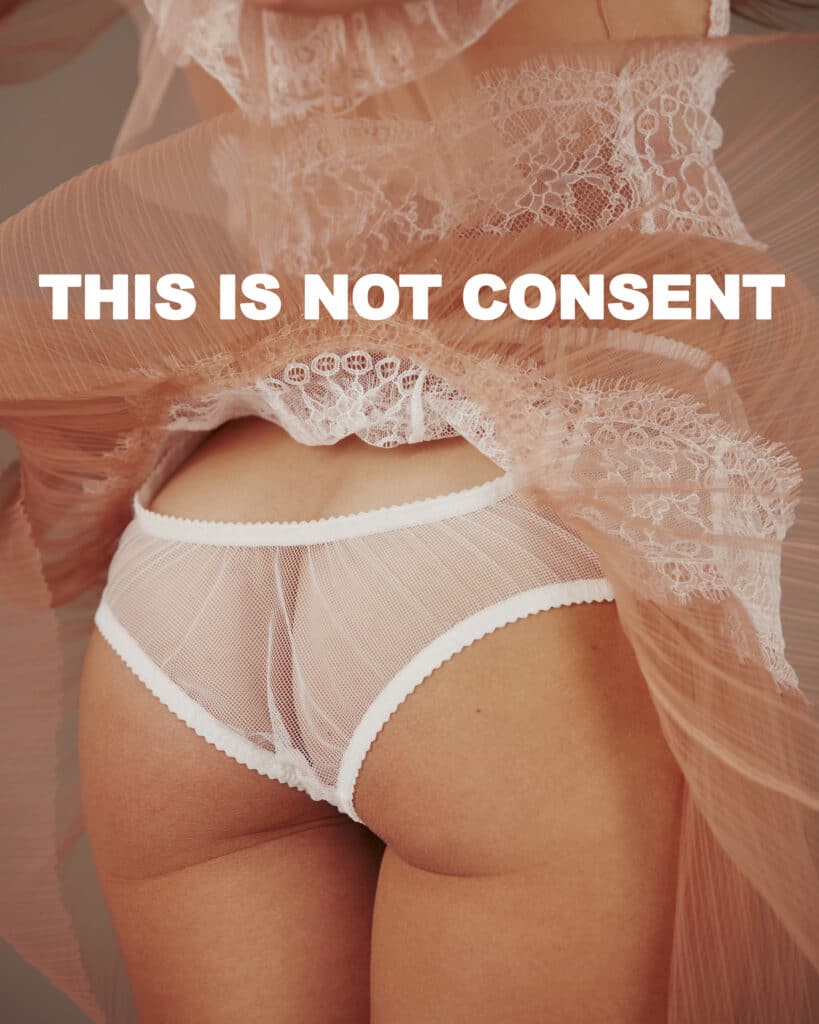 What is the place of Belgium in your work?
There is a project I worked on for seven years, which was released in 2018, and which talks about my father who, quite old and sick, suffered a cardiac arrest and neurological after-effects of cancer. It's a book that tells how, with photography, we manage to look differently at illness and all those subjects that are a bit taboo, a bit sad. The project necessarily has Belgian roots. As do my images, which strive for poetry through surrealism, by using everyday things and funny, whimsical objects.
"Charlotte Abramow, Volle Petro", Hangar, Brussels, until December 17, 2022.