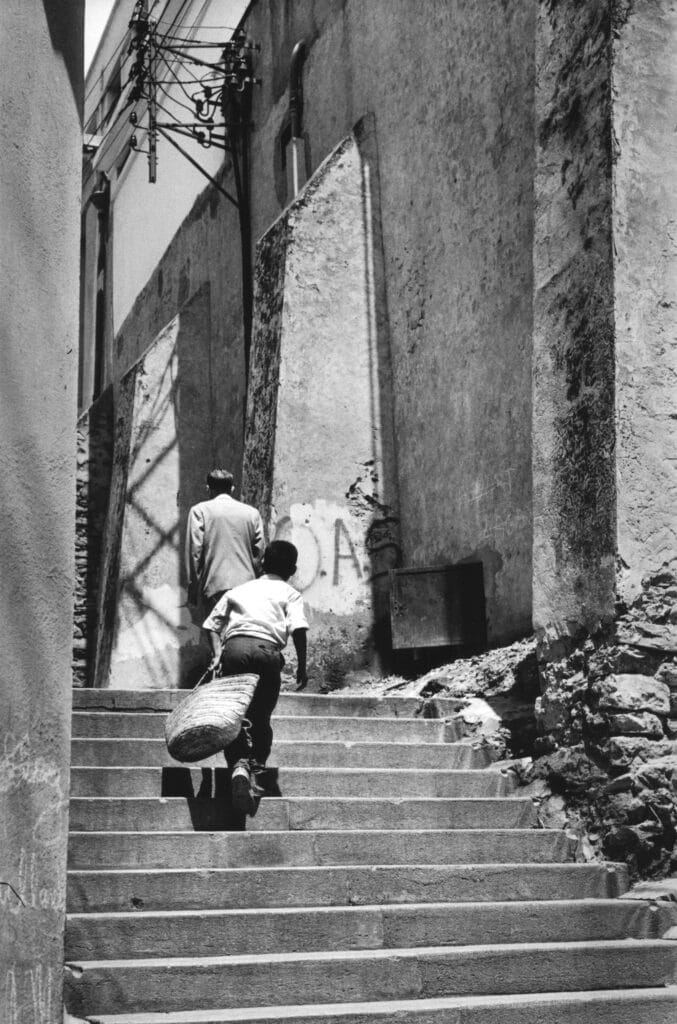 Raymond Depardon was nineteen when he traveled to Algeria for the first time. It was 1961, and he was on assignment from the Dalmas agency covering the Algerian war of independence, then in its seventh year. "In the streets of Algiers in 1961, if they saw you with a camera, they would break the camera," said Raymond Depardon. On January 8, 1961, Algeria held a referendum on self-determination, and General de Gaulle recognized the principle of independence. Negotiations then began between the GPRA (Provisional Government of the Algerian Republic) and the French government, which led to the Evian Accords, signed on March 18, 1962. This historic agreement between the two countries imposed a ceasefire and paved the road to Algeria's independence.
In a filmed interview presented at the exhibition "Son oeil dans ma main" ["His Eye in My Hand"], which surveys Raymond Depardon's Algerian images. The Algerian writer and journalist Kamel Daoud told the photographer: "You have experienced something that to me is mythical: the Evian Accords. […] At the same time, it is a myth that is bigger than my life, something that crushes me, that makes me feel guilty. […] Those who signed Algeria's birth certificate were all met with exceptional fate: killed, disgraced, exiled."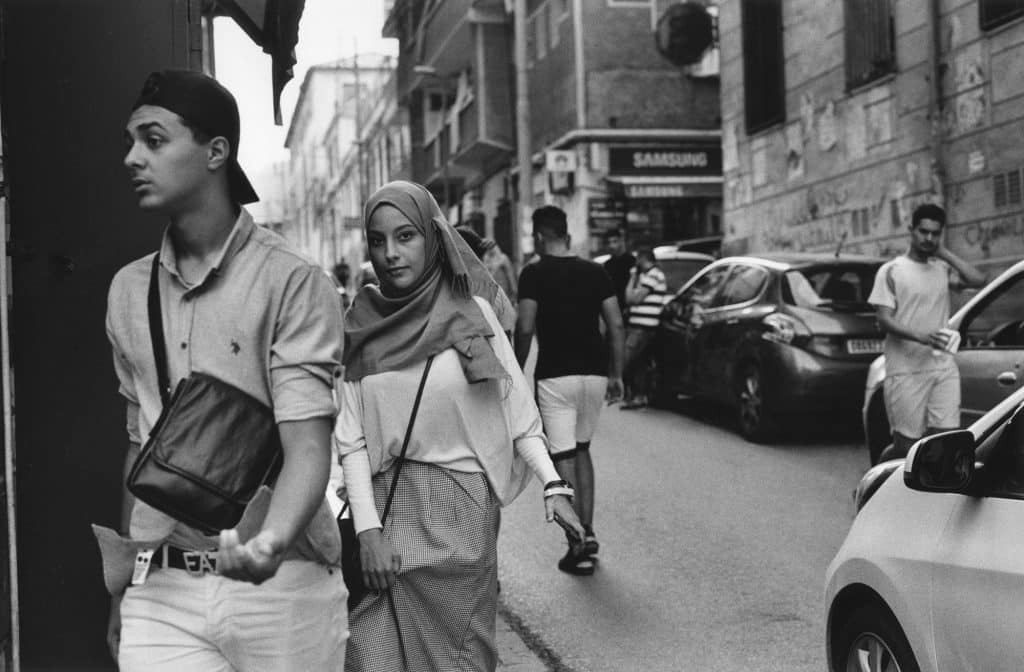 It was only in 2018 that Raymond Depardon revisited his images of Algeria. With the anniversary of the country's independence in mind, he wanted to put his images in perspective by bringing in an Algerian point of view, that of a writer with whom he could work in tandem. Following the suggestion of the film director and producer Claudine Nougaret, he got in touch with Kamel Daoud through the writer's publishing house Barzakh in Algiers. The latter offered to publish an art book that would bring together the "Algerian" photographs from 1961 and unpublished texts by Kamel Daoud. The writer accepted. As Raymond Depardon and Claudine Nougaret commented: "We obtained the collaboration of a great master of magical words, who, assisted by a couple brave editors, agreed to take a look at photographs taken in the 1960s in Algiers and in a Swiss villa on Lake Geneva."
The photographer went further. He decided to travel to Algeria in 2019 and take new images to be juxtaposed with the historical photographs. Depardon spent ten days walking around Algiers, then Oran, Kamel Daoud's hometown. Daoud wrote: "Raymond Depardon photographs what he sees at the boundary of what he cannot see. I look at what I cannot see, thinking I know what it means. His eye in my hand. His body is my memory." This encounter between the two men gave rise to a beautiful book and an exhibition which offer a unique testimony of Algeria and its history.
Raymond Depardon & Kamel Daoud, "Son oeil dans ma main: Algérie 1961–2019", exhibition at the Arab World Institute. Until July 17, 2022, 1 Rue des Fossés Saint-Bernard, Paris 75005.
Raymond Depardon & Kamel Daoud, Son oeil dans ma main: Algérie 1961–2019 (in French)
Barzakh/Images Plurielles, 232 pages, €35.