Almost all the images in the Gentilly – where the Maison de la photographie Robert Doisneau is located – exhibition and those in the book had never been published before and are now cast into the spotlight only thanks to a chance rediscovery, in the mid-2010s, of the Hungarian-born photographer Erzsi Landau (1896–1967) by Laurence Le Guen in the course of her dissertation research. With David Martens, she is the co-author of the essay in the book: "I discovered that Landau's archives were held by Kathleen Grosset, the daughter of Raymond Grosset, co-founder of the new Rapho Agency at the end of World War II." This photo agency is notably famous for having distributed the work of many humanist photographers, including Robert Doisneau, Willy Ronis and Sabine Weiss.
"Having no heir, Ergy Landau had bequeathed her collection to Raymond Grosset," explains Le Guen. With Kathleen Grosset, they created the Association of Friends of Ergy Landau to bring the work of this forgotten photographer to a broader public. The collection is going to be transferred to an institution where it will be studied and promoted. Kept in a suitcase for over fifty years, it includes prints, contact sheets, letters, and workbooks, as well as negatives that are yet to be developed. "To this day, we only know snippets of her work and her life. But while there are still grey areas, we know that she advocated for photographers in the 1930s," notes Grosset who was director of the Rapho Agency from 1975 to 2010.
The exhibition and the book open with family portraits and early work from Landau's time in Hungary. When Landau arrived in Paris in 1923—the same year as François Kollar, one year before Brassaï, and two years before André Kertész, both also Hungarian—she was already a seasoned photographer, having trained in Vienna and Berlin. Back in Budapest, she had opened her own photo studio. It was therefore only logical that, upon arrival in Paris, she transformed part of her 16th-arrondissement apartment, where she resided until her death, into a studio. She signed her work as "Studio Landau" or "Ergy Landau," having changed her first name on her arrival in France.
"What we know today of Ergy Landau's work reveals a photographer representative of the profession in the 1920s to 1950s, that is combining studio portraits with formal experiments and reportage," explains Michaël Houlette, director of the Maison Robert Doisneau. Like her contemporaries, including other women such as Germaine Krull and Laure-Albin Guillot, Landau made numerous portraits, notably of personalities from the world of entertainment, cinema, literature, and politics, which she published in the rapidly growing illustrated press. This is how she earned her living.
Her trademark? Ergy Landau specialized in children's portraits published in magazines and books. She also expanded on another classic: the nude. Her approach was remarkably diverse: from sensual nudes with elaborate light effects, to delicate nudes, such as the portrait of Assia, a famous model for photographers and painters in the 1930s, to nudes done outdoors and in everyday settings. These portraits capture an evolving society, the cult and the liberation of the body which went hand in hand with naturism, a practice in vogue at the time, as proved by an issue of the magazine Air et Nature dedicated to this way of life.
Another feather in her cap: reporting, both in France and abroad, in China and Mongolia in 1954, a considerable feat at the time. Last but not least, Landau also worked on advertising and tried her hand at aesthetic experiments characteristic of the French Nouvelle Vision, a photographic trend in the 1920s–40s. Appreciated by her contemporaries, her work was recognized by the inclusion in group exhibitions, rather rare at the time. This groundbreaking exhibition and the book shed some light on this photographer and invite a more complete study of the collections.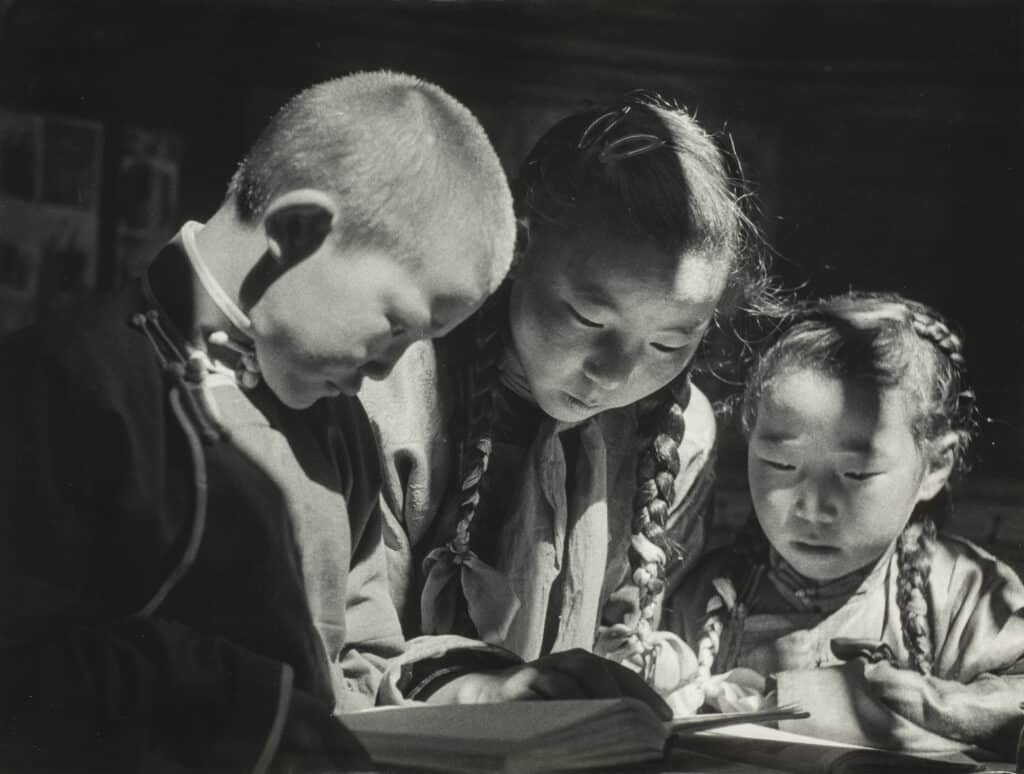 Exhibitions :
Ergy Landau 1896–1967, Maison de la Photographie Robert Doisneau (Gentilly), September 23, 2022 to January 8, 2023
Paris dans l'objectif d'Ergy Landau, Mairie du XVIe arrondissement, Paris, December 8, 2022 to January 8, 2023
Publication :
Ergy Landau: Une vie de photographe, texts by Kathleen Grosset, Laurence Le Guen, and David Martens, éditions Le Bec en L'air, €36, 176pp.