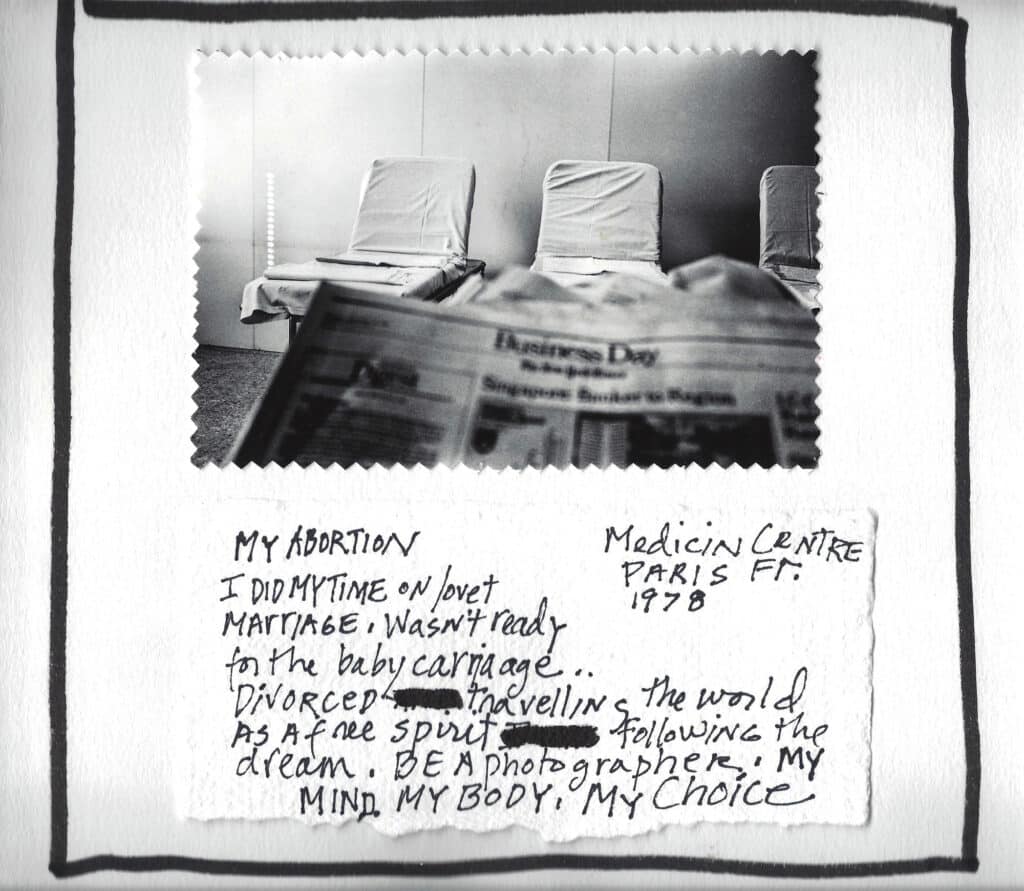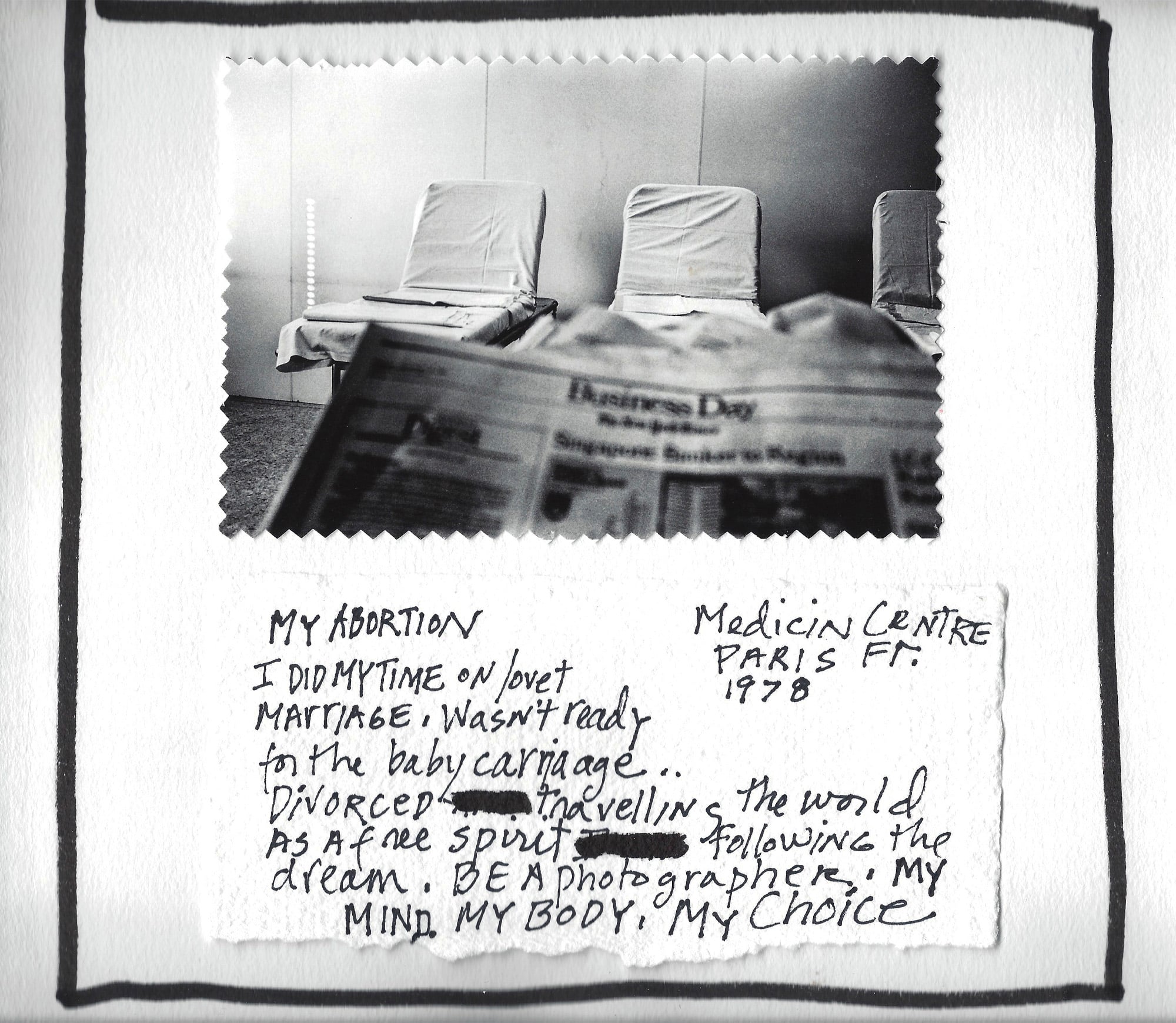 "The major problem confronting the United States today is there aren't enough white babies being born," Ben J. Wattenberg, former advisor to President Lyndon B. Johnson and major figure in the Democratic Party, wrote in his 1987 book, The Birth Dearth. "If we don't do something about this and do it now, white people will be in the numerical minority and we will no longer be a white man's land."
Wattenberg proposed three solutions to the "crisis." The first was for American women to have babies, which he immediately dismissed because "we would have to pay women of all colors to have babies." The second was to increase immigration quotas, which also proved counterproductive to his goal of sustaining a white majority at a time when the majority of people emigrating to the country were Black and Brown. Finally, he offered a "viable" solution to the matters at hand. "The third thing we could do is remember that sixty percent of the fetuses that are aborted every year are white. If we could keep that sixty percent of life alive, that would solve our birth dearth," Wattenberg wrote.
Firmly entrenched in the forced-birth politics of the right wing, then-Sen. Joseph R. Biden Jr., D-Del., voted to overturn Roe v. Wade in 1982, stating, "I don't think that a woman has the sole right to say what should happen to her body." As a professional politician, Biden maintained this stance for years, using his power to deny women their right to privacy under the Fourteenth Amendment. In 2003, he voted for yet another ban on abortion — and only changed his position when he entered the 2008 Presidential campaign, recasting himself as a pro-choice.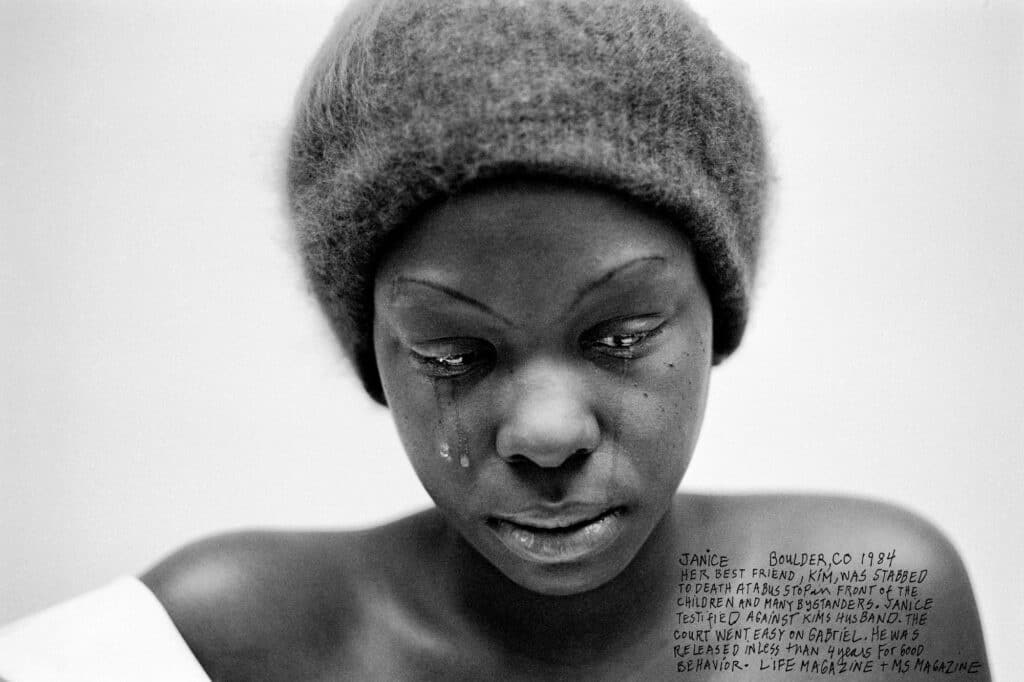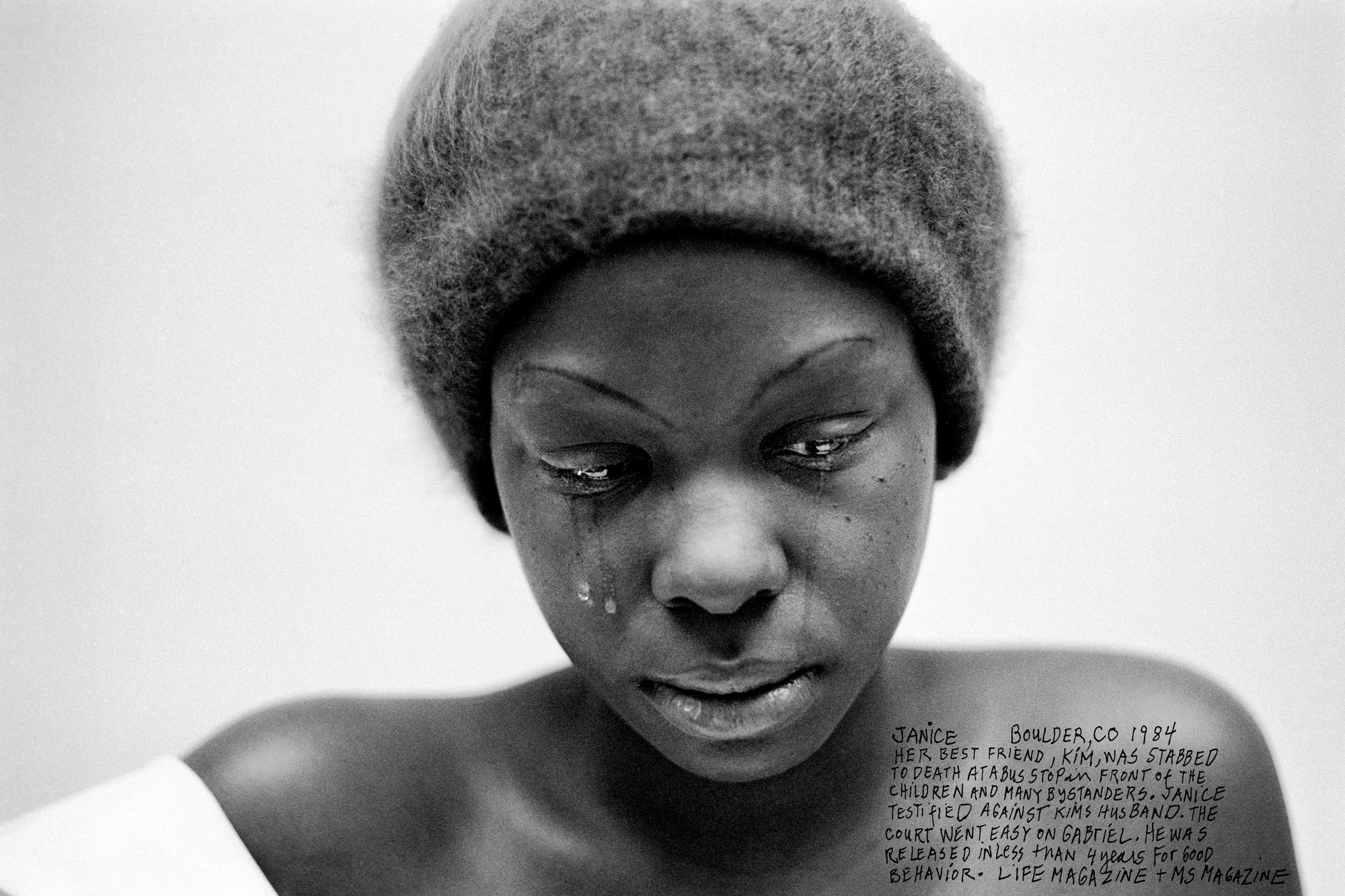 Yet nothing he has done during his tenure as two-term Vice President and now President supports his stance. On May 3rd, 2022, Politico published a leak of a draft opinion announcing that the United States Supreme Court (SCOTUS) would overturn Roe v. Wade when they ruled on Dobbs v. Jackson Women's Health Organization in late June. The only action the Democrats actively took was to protect SCOTUS judges from peaceful protests held outside their homes.
On June 24, SCOTUS ruled 6-to-3 to end the constitutionally protected right to abortion. A week would pass before Biden would finally call upon the Senate to eliminate the filibuster in order to codify Roe v. Wade into law — a campaign promise Barack Obama abandoned shortly after winning the 2008 election. Biden's decision to take action after the fact comes as too little, too late. Senators Krysten Sinema, D-Ariz. and Joe Manchin, D-W. Va. remain "opposed to gutting the filibuster on any topic including reproductive rights."
Behind the Decision
In overturning Roe v. Wade, the SCOTUS not only denies pregnant people bodily autonomy — it actively puts their lives in jeopardy and criminalizes them. The leading cause of death for pregnant and postpartum people is homicide "by more than twofold," a recent study published in Obstetrics and Gynecology revealed. And the Centers for Disease Control and Prevention report that maternal mortality rates in the United States are the highest among industrialized nations — with Black women being the most vulnerable in both groups.
With abortions criminalized, those who have them and those who perform them can now be tried for felony — including victims of rape and incest. If convicted, many felons lose their voting rights while incarcerated and on parole, though in some states they may lose them indefinitely. At the same time, the government has begun charging women who miscarry with murder. In March of this year, a California judge finally overturned Aurora Perez's 11-year prison sentence after she was imprisoned in June 2018 for delivering a stillborn baby in December 2017.
Frontline reproductive justice groups have been preparing for this moment for decades, and immediately began organized efforts to fight back on the ground, in the courts, and through online actions. Activists have organized information for those who want to help, providing information, guidance, and support — but freedom of speech is also in jeopardy. Section 230 of the Communications Decency Act, which allows internet platforms to host user-generated content supporting abortion, is now under attack in states that are legislating forced birth.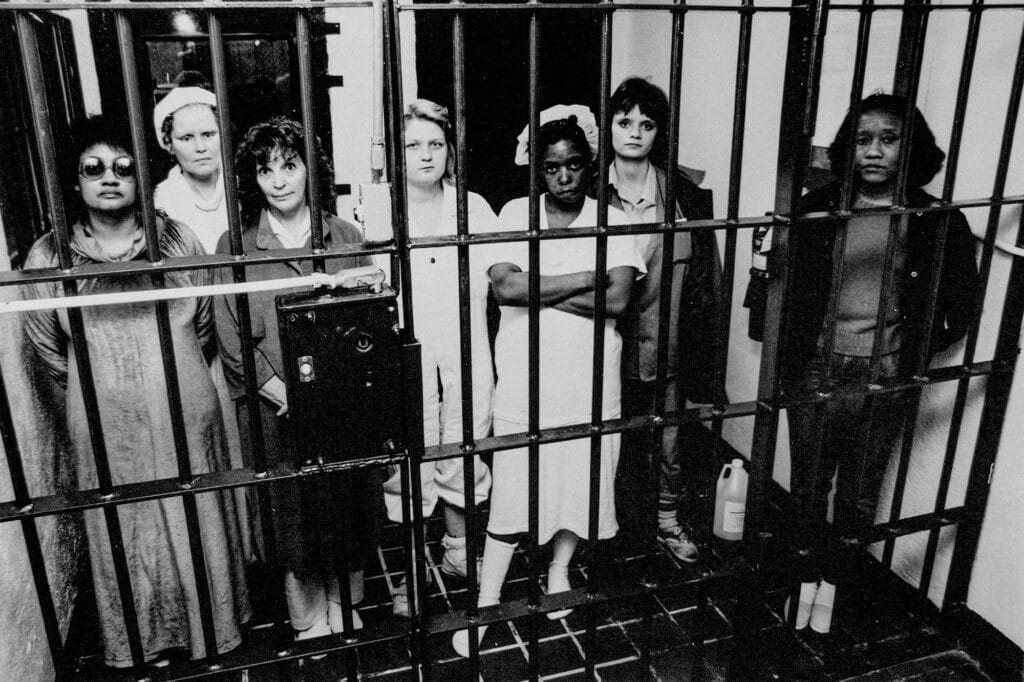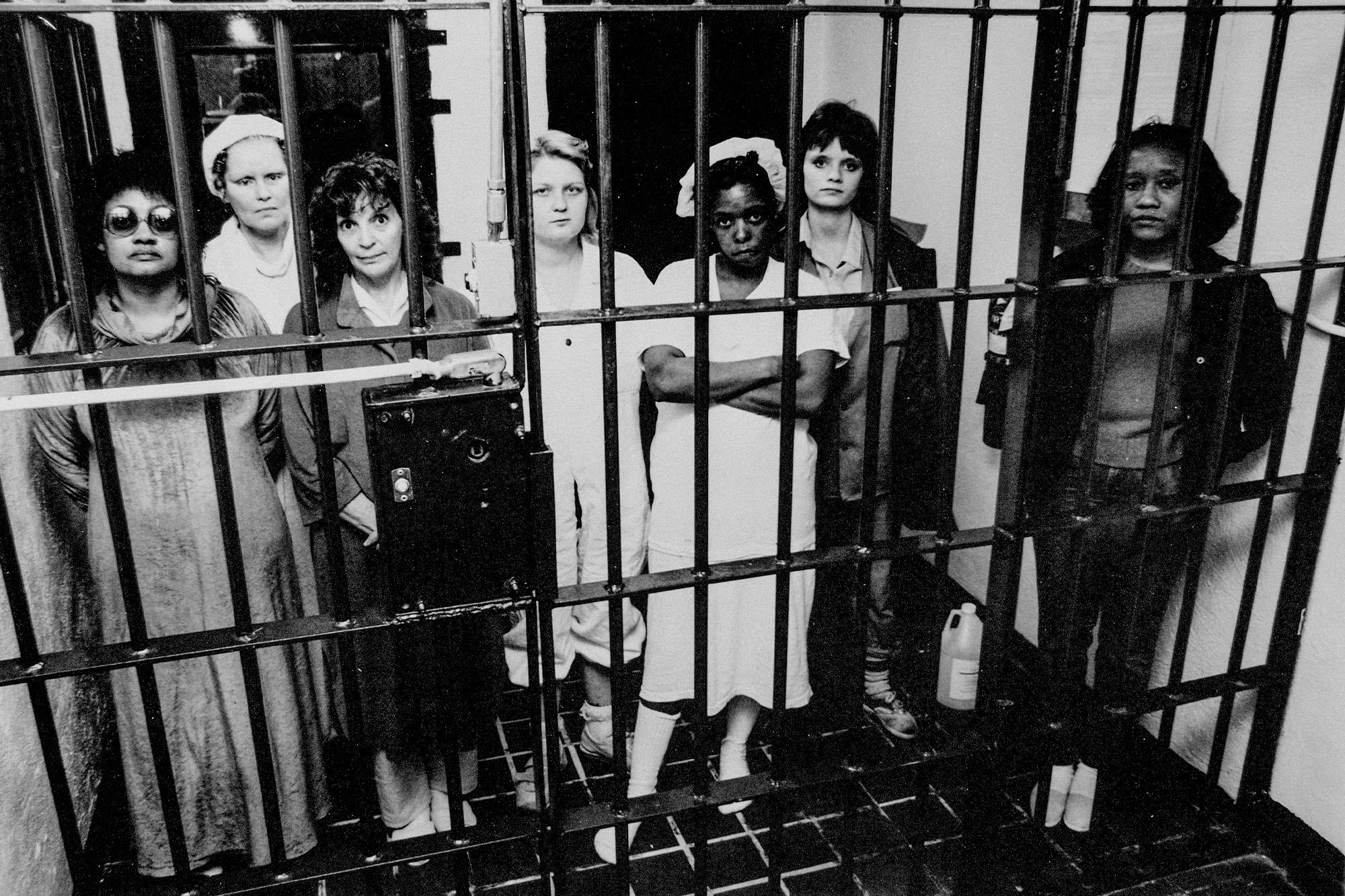 The battle lines are drawn, and Dobbs is a major win in the campaign to roll back civil rights, as Justice Clarence Thomas made clear in his concurring opinion on the case. "For that reason, in future cases, we should reconsider all of this Court's substantive due process precedents, including Griswold, Lawrence, and Obergefell. Because any substantive due process decision is 'demonstrably erroneous,' … we have a duty to 'correct the error' established in those precedents," Thomas wrote, singling out SCOTUS rulings in favor of the rights to contraception, same-sex relationships, and same-sex marriage.
Justice Samuel Alito, who wrote for the majority in Dobbs, explained, "The Constitution does not confer a right to abortion." Although the Constitution allows for Amendments, it is limited by the rule of law. For example, the 14th Amendment (1868) granted constitutional rights protected by the federal government to all persons born or naturalized in the U.S., while the 15th Amendment guaranteed voting rights to all citizens — yet for nearly 100 years these rights were actively and openly denied and curtailed by state and local authorities, as well as private companies. It was not until a massive decade-long social movement forced the government to pass the Civil Rights Act of 1964, codifying constitutional rights into actual law.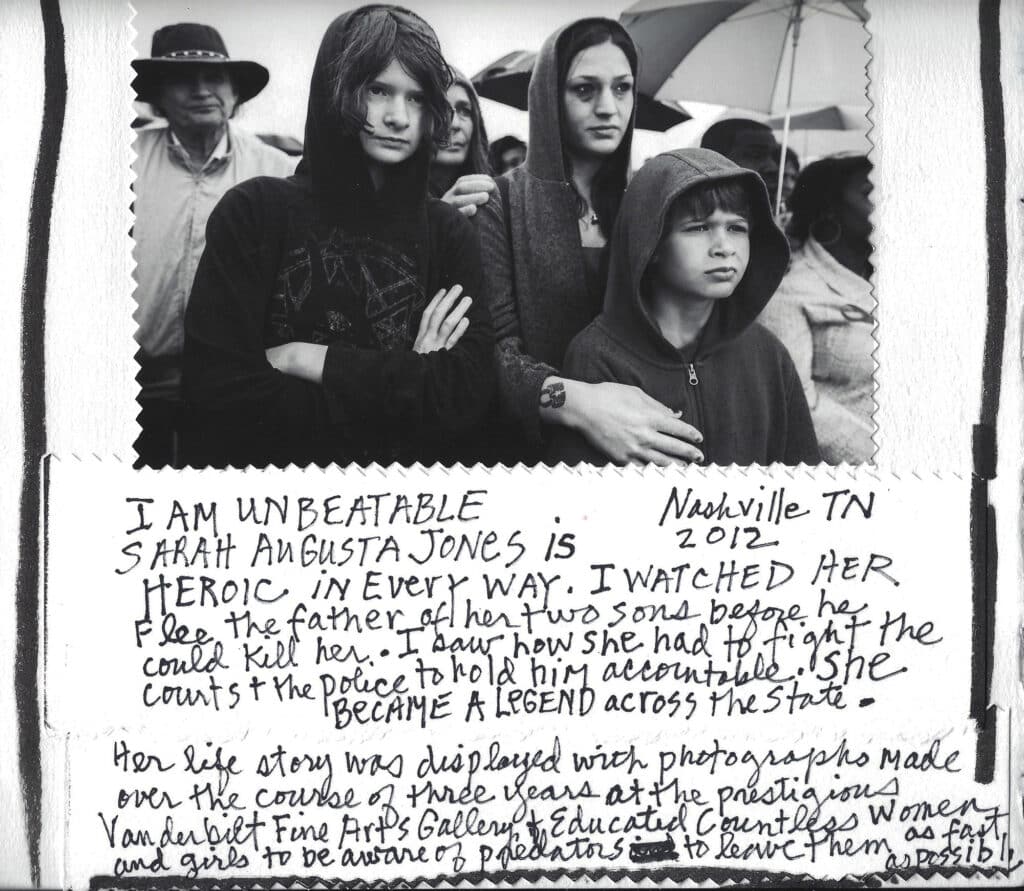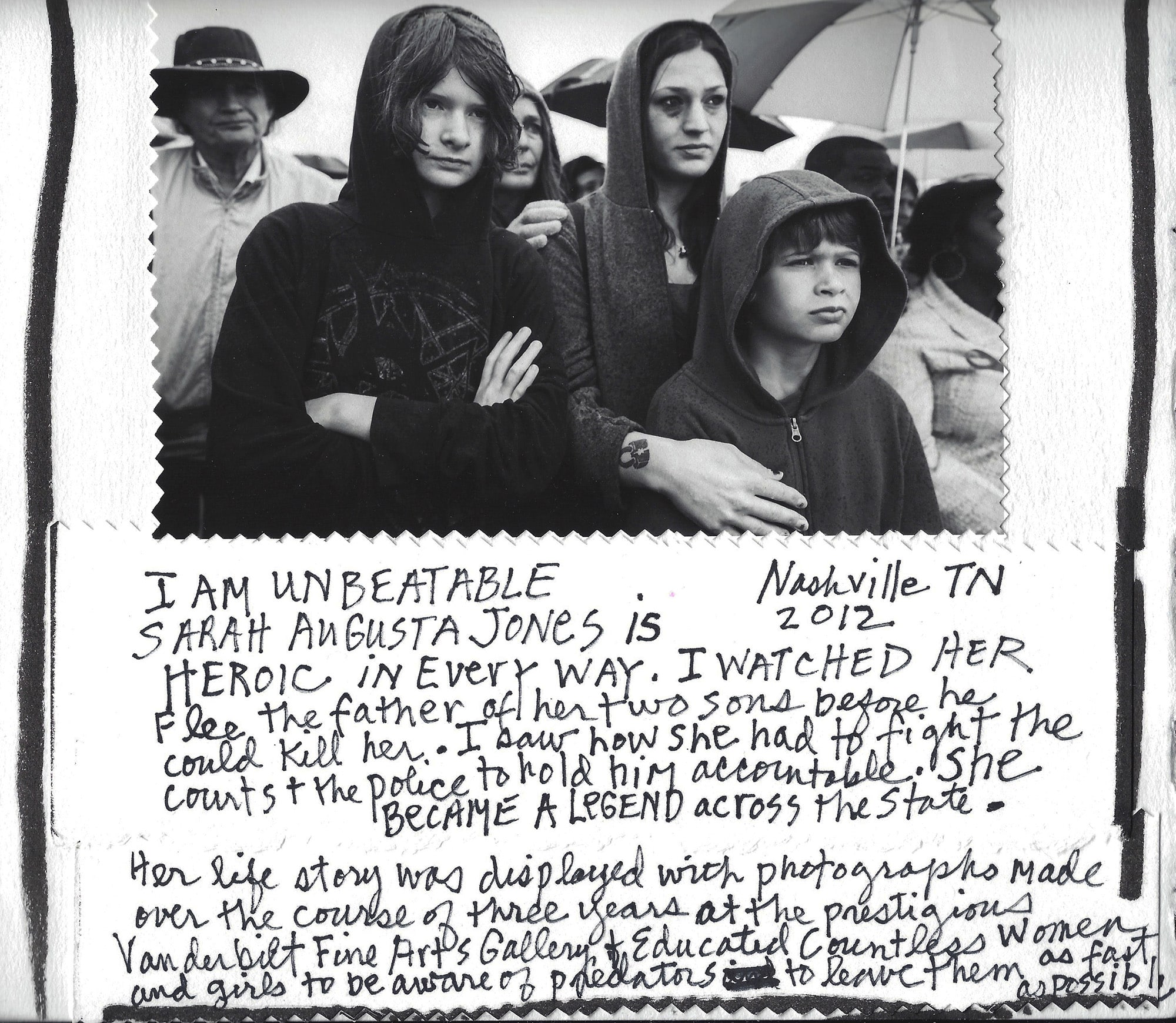 While some see voting as the only viable solution, half a century of non-action by Democrats reveals such a strategy is counterproductive in and of itself. On July 3rd, Biden's Health and Human Services Sec. Xavier Becarra said on Meet the Press, "Unless we're all going to say the word of the Supreme Court will no longer have value, we have to heed the word of the Supreme Court."
Except we don't. As Rep. Alexandria Ocasio-Cortez, D-NY, explained on the June 26th edition of Meet the Press, "The Supreme Court has dramatically overreached its authority." She called for impeaching justices who lied about their position on Roe v. Wade under oath. Those committed to justice recognize the truth of abolitionist and statesman Frederick Douglass's words: "Power concedes nothing without a demand. It never did and it never will."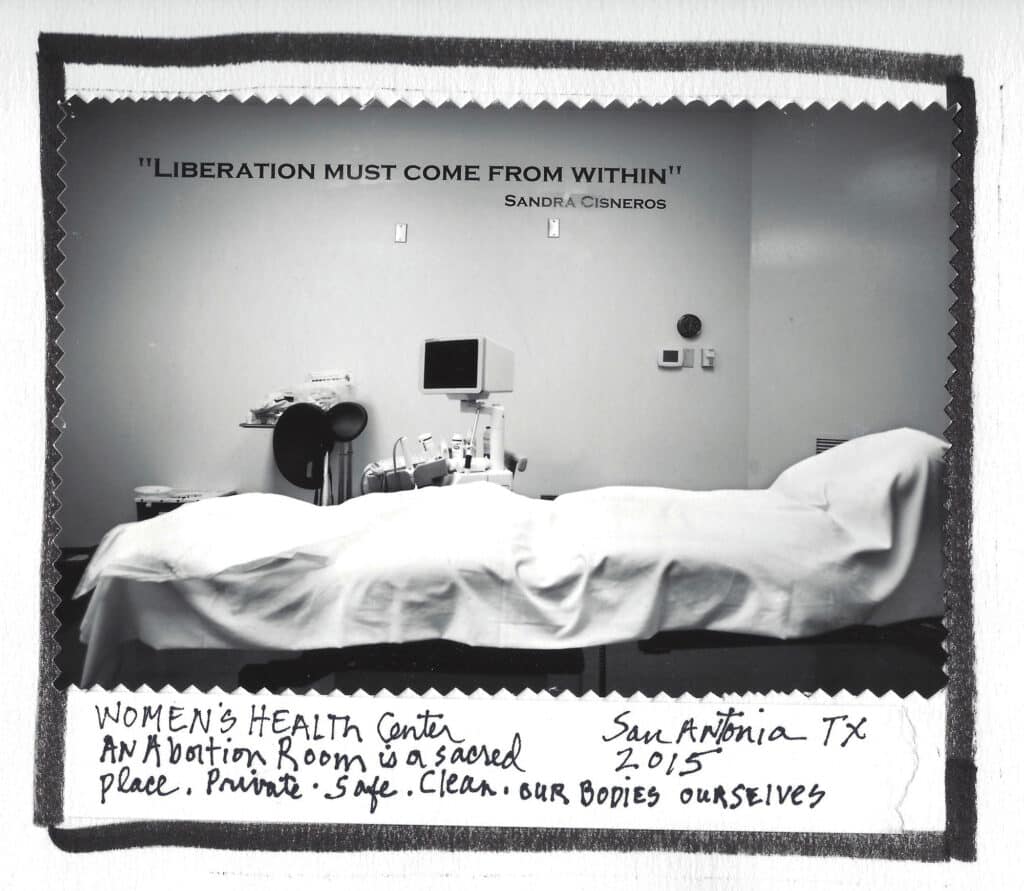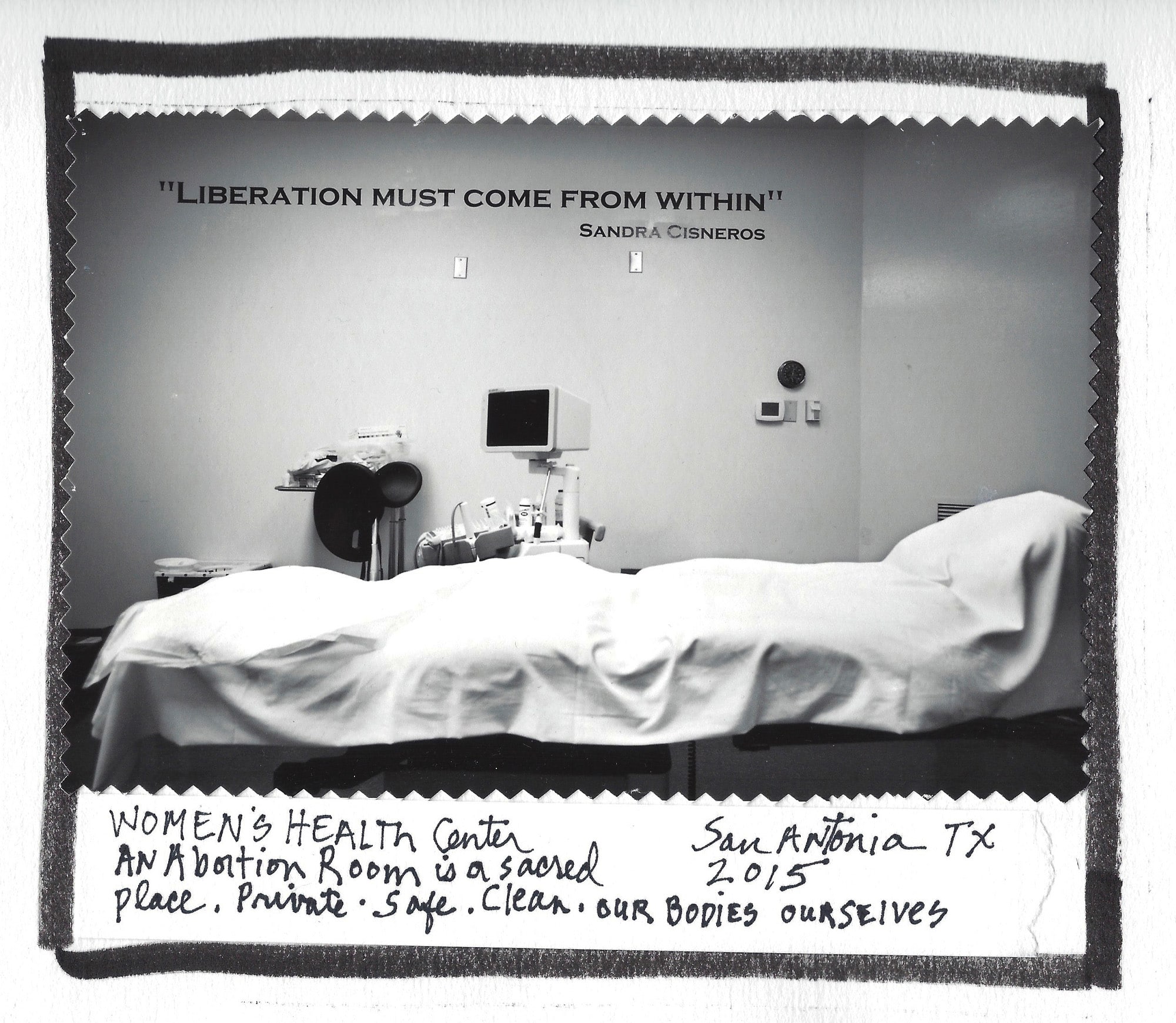 Living With The Enemy
Activist and artist Donna Ferrato has spent her career fighting for women's rights, bringing the issue of domestic violence into view back in the 1980s when marital rape was still legal in the United States. With the groundbreaking publication of her 1991 book, Living With The Enemy, Ferrato broke through the silence that has kept so many women trapped in abusive relationships throughout history. Now 72, Ferrato returns with two new exhibitions, "Holy" at Daniel Cooney Fine Art, and "Wall of Silence" at Collect Pond Park, which speak truth to power about women's lives. Ferrato fearlessly confronts violence, exploitation, and oppression while simultaneously elevating and celebrating women's courage and strength against all odds.
Coming of age during the Sexual Revolution and Women's Liberation Movement, Ferrato bore witness to both the legalization and criminalization of abortion in her lifetime. "I had a friend who had an illegal abortion [before Roe] and she came close to dying from a hemorrhage," says Ferrato. "The stories I would hear back then of women being driven to anonymous locations, having to go alone and trust these men who were performing illegal abortions in unsanitary conditions with no protections or guarantees anything would be done properly. It made me sad and angry to see how women were treated. We're always made to feel ashamed and guilty."
Ferrato channeled her pain and rage and mixed it with a healthy dose of curiosity and empathy into her photography practice, which she began in 1976. Newly divorced, she arrived in New York, intrigued by the city's hedonistic nightlife scene. As fate would have it, she began spending time at Plato's Retreat, a notorious heterosexual swinger's club. In the late 1970s, Ferrato began documenting the sex lives of suburban couples, which lead her to discover how women were abused and controlled behind closed doors. She became close with a couple named Elisabeth and Benth. "I thought Elisabeth was a liberated woman," Ferrato says. "She was the powerful one, or so I assumed."
In 1982, Ferrato accompanied the couple to their New Jersey mansion. That night, she heard Elisabeth screaming, picked up her camera, and ran into the bathroom where Benth was beating his wife. Ferrato took a photo then grabbed his arm. She asked, "What are you doing?" Benth replied, "I'm just disciplining her because she is my wife and she is lying to me."
Disrupt the Silence
After that encounter, Donna Ferrato's life was changed forevermore. She embarked on a mission to disrupt the silence keeping so many women trapped in a cycle of abuse that often leads to death. Every day in the United States, 4 women are murdered by their intimate partners, while every 9 seconds a woman is assaulted.
Yet women are more likely to be incarcerated for fighting back. Since 1970, the female prison population has increased 14-fold. While men serve just 2-6 years for killing their partners, women receive 15-year sentences for killing their abusers in self-defense — an act that is usually their first criminal offense. "That's what 'Wall of Silence' is all about," says Ferrato. "There's no understanding of how hard it is for women to get out of these relationships and the danger when they leave is huge. The courts know that but they turn a deaf ear. If sex abuse to children is mentioned, mothers immediately lose their parental rights. It's become easier for abusers to make their wives and girlfriends' lives a living hell by taking away their children and tying them up in legal battles. They are destroying the mothers' spirits to make it harder to fight back."
Speaking about domestic violence at a time when few mainstream publications were willing to address it proved to be a challenge all its own — one that Ferrato has fought throughout her career. "Domestic violence wasn't recognized as a crime so I was able to go to all these places and take photographs. Then I would take them to my editors and they just didn't get it," she says."It took several years of collecting women's stories, and being there on the scene when bad incidents of violence were actually happening to capture it as it was happening or nobody would have accepted what my search was showing. The pictures of Elisabeth being attacked in her own home were so shocking that even though my editors tried to push it away, in the end they were forced to publish them."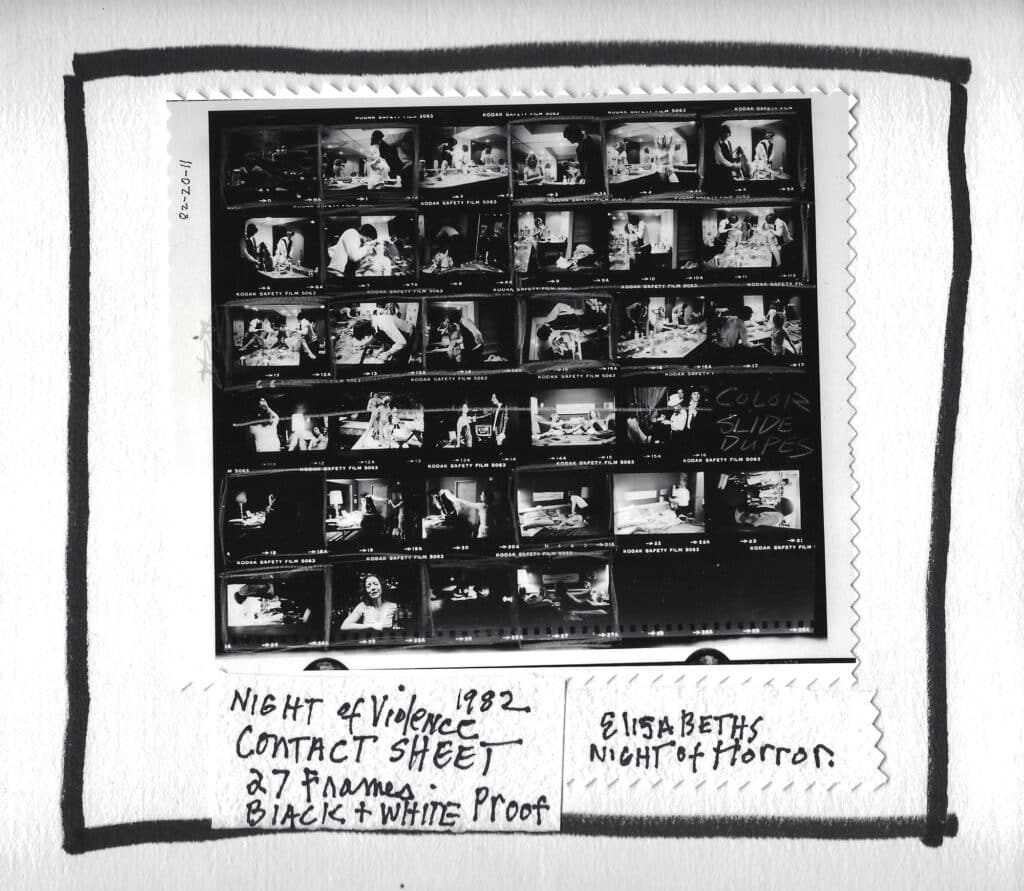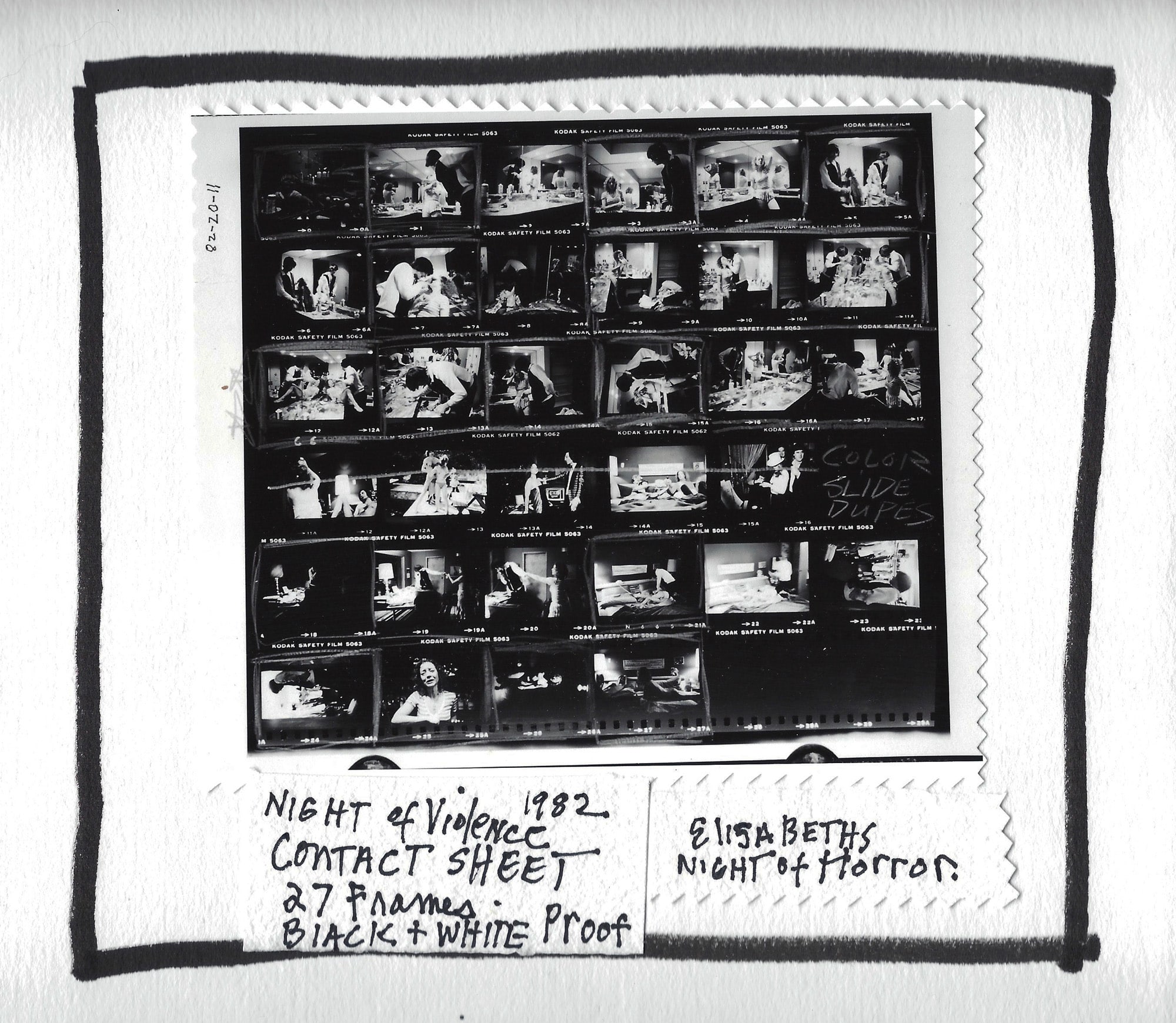 Once Ferrato's work went public, there was a great outpouring from women who came forward and spoke out, confirming that domestic violence was far more common than most people knew. "The laws began to change and it was thrilling to be out there on the frontline of this battleground, trying to wake society up and get help," she says. "The services for battered women were so minimal. Back in the '80s, shelters were underfunded but they were fantastic because women could start to understand it wasn't their fault. For so long women were told that whenever they were abused it was because they asked for it, they should have done better and not fought back. It was an extraordinary moment of seeing things clearly for the first time in their lives."
Our Revolution
"I was part of the Free Love Movement back in the 1970s and that was a joyful time," Donna Ferrato says. "We were able to open our hearts, take birth control pills, be in college, and be treated like equals. We were claiming our power and it went well until the religious right and the conservative Republicans decided they didn't want this to go any further. They don't like to see women happy, thriving, and succeeding in the world. They want women to be afraid and submissive."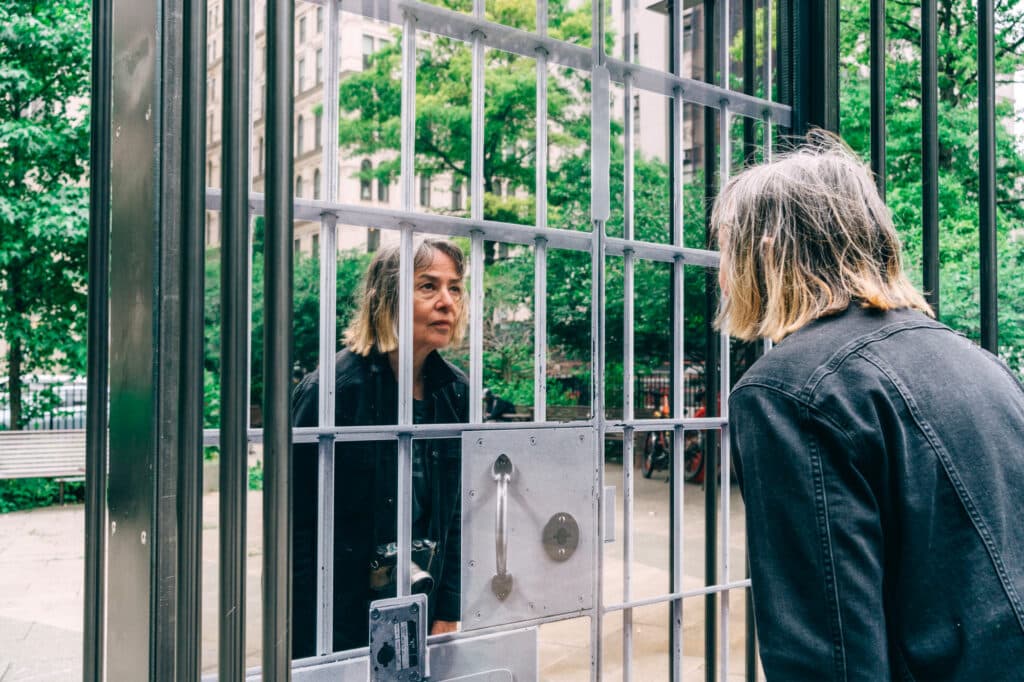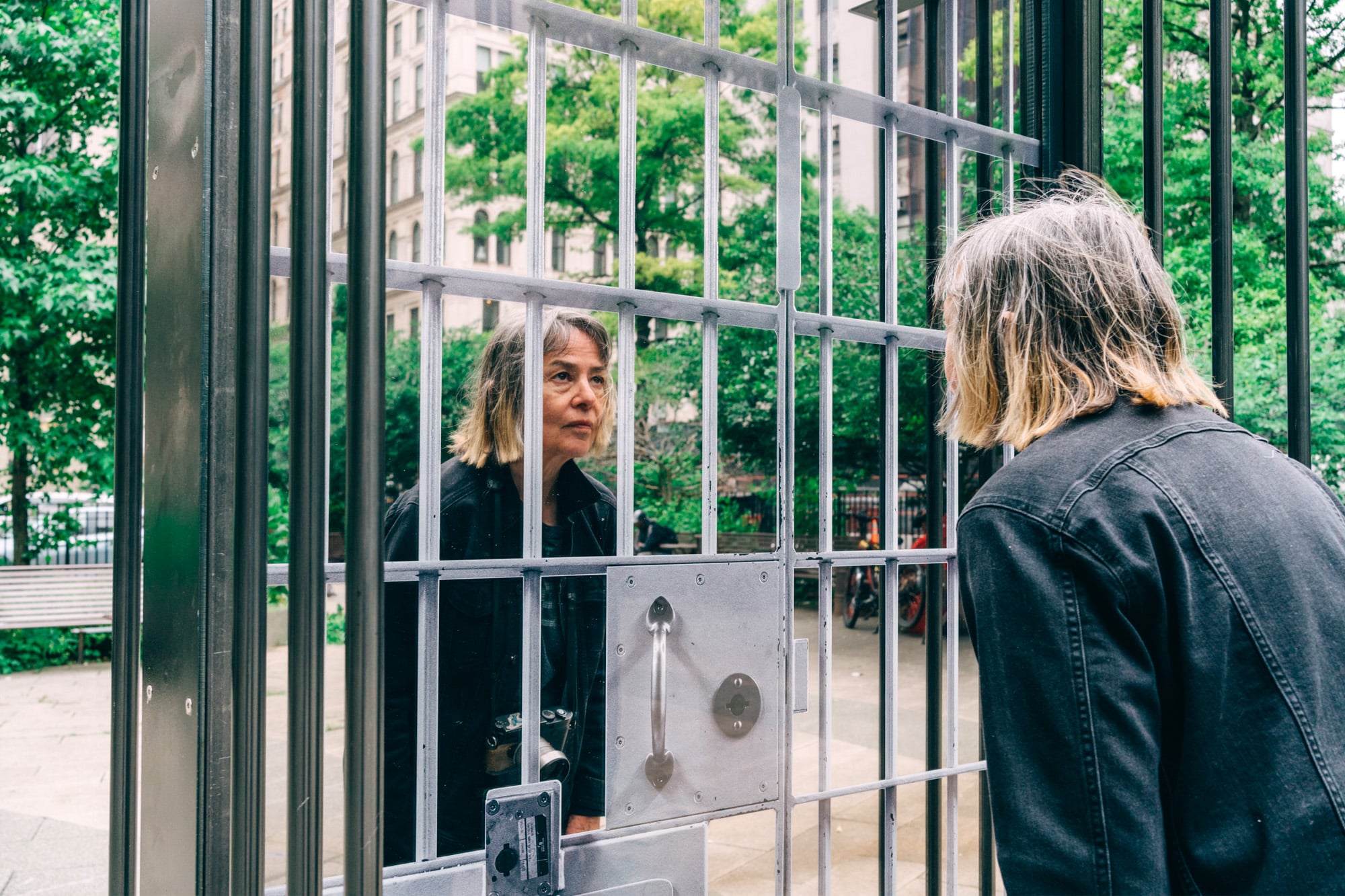 Ferrato refuses to cower, never surrendering, and knowing that the battle may be lost but the war is not over and those who support women's rights must organize and continue the fight. As activist and author Audre Lorde observed, "Sometimes we are blessed with being able to choose the time, and the arena, and the manner of our revolution, but more usually we must do battle where we are standing."
"Donna Ferrato: Holy" is on view at Daniel Cooney Fine Art in New York through July 29, 2022.
"Wall of Silence" is on view at Collect Pond Park in New York through November 20, 2022.
Holy is published by powerHouse Books, $49.95.