As a teen coming of age, Bruce Davidson can remember his sense of color taking root in 1949. While working at a local camera store during his senior year of high school, Davidson was introduced to Al Cox Jr., a commercial photographer working in the town of Oak Park, Illinois. Cox invited Davidson to assist him with various tasks, including the painstaking process of making color prints in the darkroom. "It left an indelible impression on me at the age of seventeen," Davidson wrote in Bruce Davidson: In Color, just re-released for the first time in five years.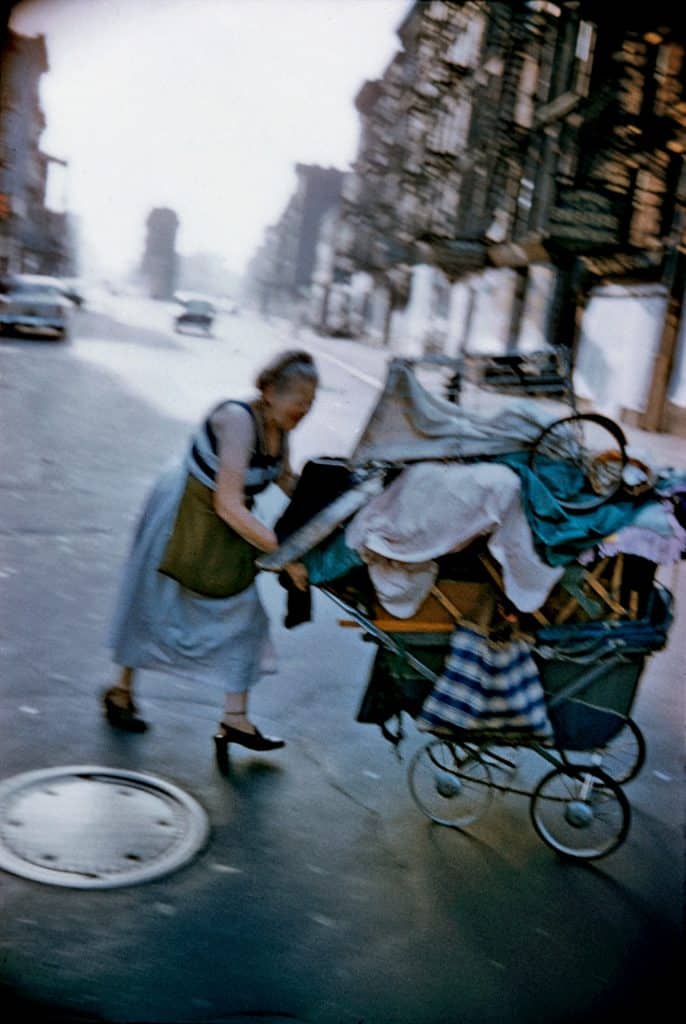 After graduating from the Rochester Institute of Technology, Davidson enrolled in the Design Department at Yale University in the 1950s where he met artist and educator Josef Albers, one of the foremost color theorists of the twentieth century. "His demonstrations had an impact on me at the time but I was not yet committed to color as a way of life," Davidson wrote.
After a two-year stint in the U.S. Army, Davidson returned to New York in 1957 to resume his photography practice. Drawn to the Old World atmosphere of the Lower East Side, Davidson discovered among the pushcart vendors, tailors, and merchants a feeling of connection and community among people like his grandfather, a Polish émigré who arrived in the United States at the age of 14. Here he began making color photographs of the city as it was then — a world of immigrants who brought their culture to the streets of New York.
In Living Color
Shortly after joining Magnum Photos, Bruce Davidson produced his landmark series, "Brooklyn Gang," chronicling "The Jokers," a disaffected group of white teens struggling to find their way in the late 1950s. Alexander Lieberman, Creative Director of Vogue, took note of Davidson's gift for capturing beauty and invited the young photographer to shoot fashion for the magazine.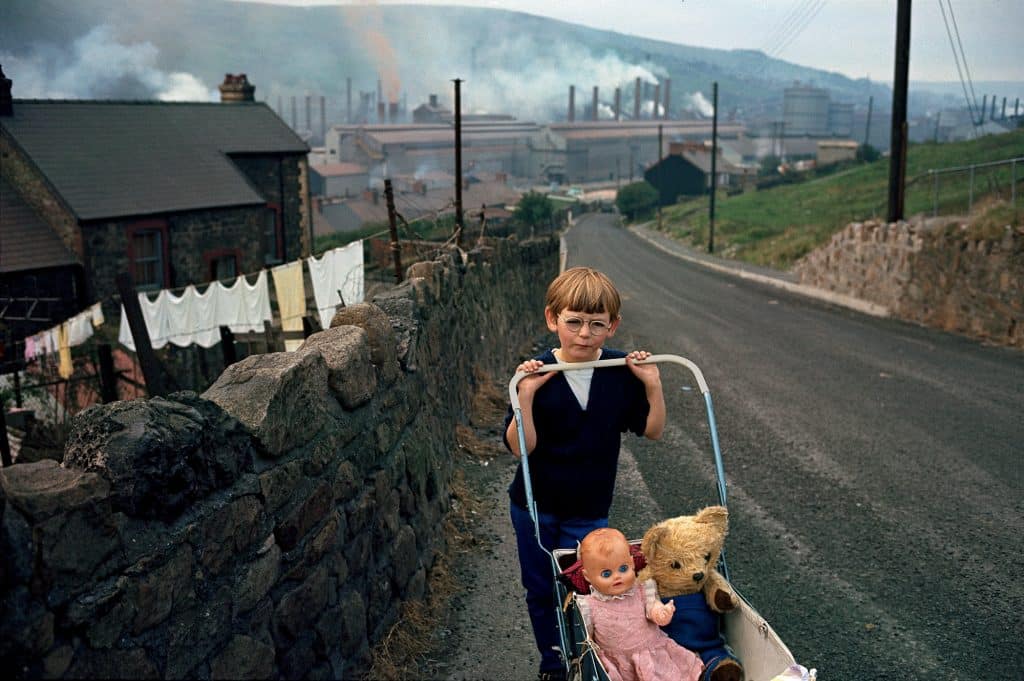 Davidson did this, and was later received an assignment from the magazine "to photograph the Shah of Iran with his family in the glittering Diamond Room of the Marble Palace," Davidson wrote. "But we were constantly tailed by a van full of heavyset men who watched as I took pictures of Persian carpets that had just been washed in a stream and left to dry on warm rocks."
In Davidson's hands, color could be played like a musical instrument, rendering symphonic scenes of grandeur and bliss or mournful melodies of melancholic moods. In 1965, he photographed Diana Ross and the Supremes for Esquire and The Sunday Times in 1965 — with his own approach to beauty, form, rhythm, and grace, crafting thoughtful compositions of elegance and repose.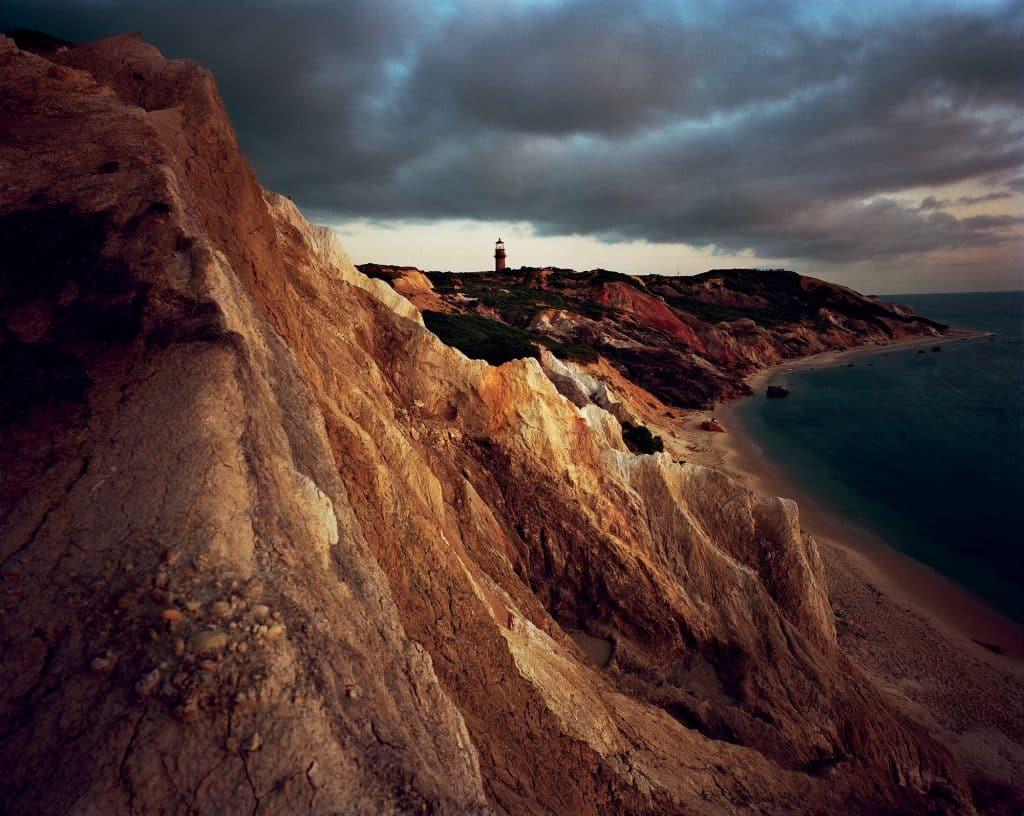 Throughout the book, Davidson reveals the ways that color photography can be used to inform and enhance our understanding of life. While on assignment to document Caernarfon Castle for Holiday magazine in 1963, Davidson made a trip of his own to a mining country in the south. Here he met poet Horace Jones, who brought Davidson to the coalfields where he made unforgettable images of perseverance against the odds and made a discovery of his own: "I began to feel that color could articulate the grim reality in a way that black and white might not."

By Miss Rosen

Miss Rosen is a New York-based writer focusing on art, photography, and culture. Her work has been published in books, magazines, including Time, Vogue, Aperture, and Vice, among others.
Bruce Davidson: In Color, published by Steidl, $85.