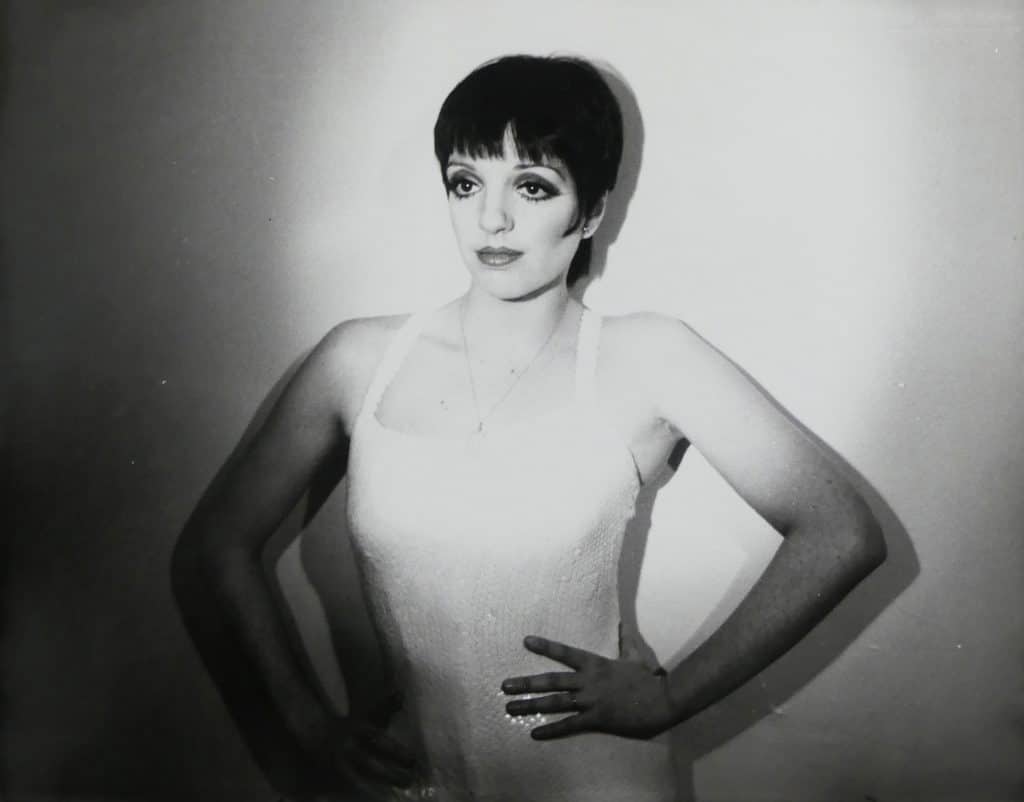 Blessed with all-American looks, quick wit, and a sharp mind, Christopher Makos took the art world by storm when he published White Trash in 1977. Embodying the DIY ethos of the times, the pulpy paperback book brought together gritty yet glamorous black and white photos of Patti Smith, Debbie Harry, Andy Warhol, Grace Jones, David Bowie, and John Waters in a sonic collision of the uptown and downtown worlds.
Although he didn't start off as a nightlife person, Makos easily adapted to his surroundings while hitting the town with writer Dotson Rader. "He would take me out to an opening or an event, and that's how I met people like Andy Warhol and Tennessee Williams," says Makos. "New York is all about making connections. Here, unlike most other places in America, you can walk around and meet people. It's a very intimate experience in Manhattan, and I ended up creating my own world. Consequently, being a photographer, taking pictures is the language I used to tell my story."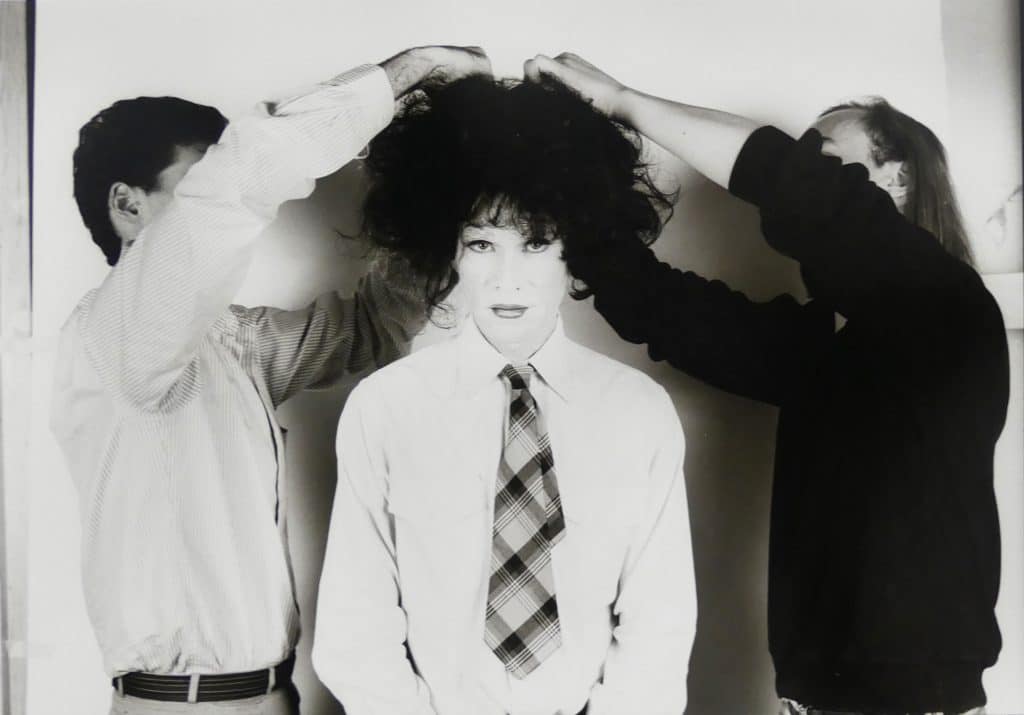 Whether he was hanging out at punk hotspot CBGB or kicking back with Halston in his Olympic Towers penthouse, Makos captured the raw, uncut energy sweeping through Manhattan as the decade hurled to a close. Then, as now, Makos lived only in the present moment, focused only on what unfolds without the self-conscious need to label, interpret, or analyze the world as it revealed itself before his eyes. As a result, Makos' photographs always feel fresh, capturing the timeless energy of New York at its very best.
In short order, Makos became a fixture in Warhol's inner circle, giving him the best seat in the house. He would go on to document the final days of the Factory, Warhol's studio, and its extended family. With his new exhibition "Money," a monograph entitled Andy Modeling Portfolio, and an appearance in the acclaimed docuseries The Andy Warhol Diaries, Makos revisits this unforgettable chapter of art history.
Obey Your Instinct
Hailing from Lowell, Massachusetts, Christopher Makos moved to Southern California at age 13. While he enjoyed coming of age during a fabled era of sun and surf, Makos always felt he had unfinished business on the East Coast. In 1969, he joined a friend for a cross-country trip in a Mustang convertible. He landed in New York City without a dime to spare. He found a place in the West Village when it was still a bohemian outpost, a neighborhood he still calls home to this day. "When you're a photographer, you want to be footloose and fancy free," he says.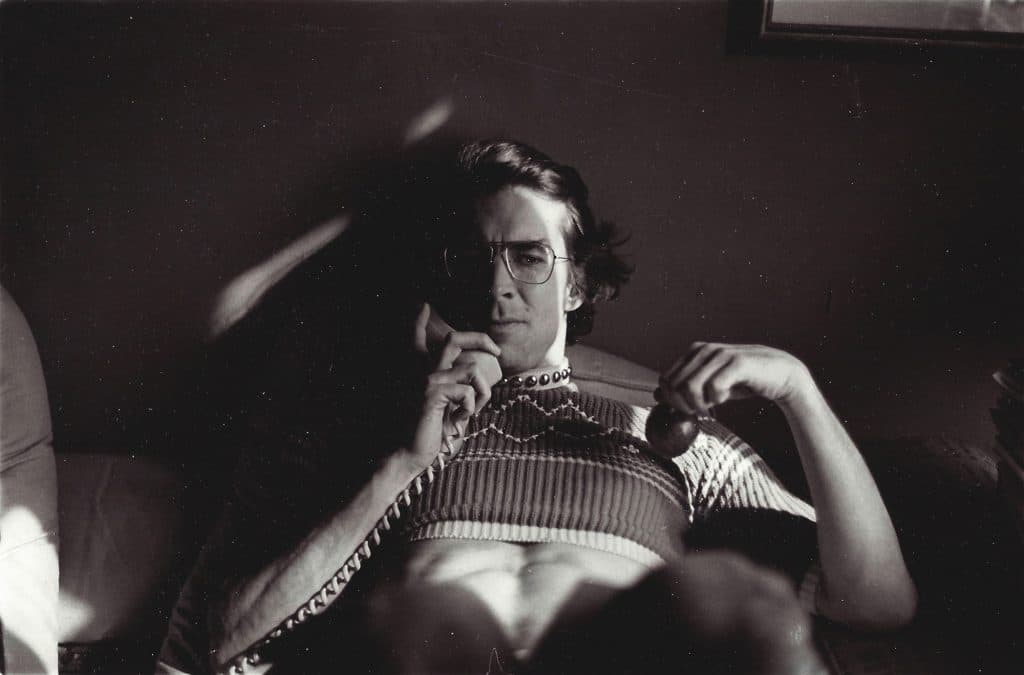 Makos began his photography career under a lucky star, apprenticing for May Ray in Fregene, Italy, in 1976. The famed artist, then in his final years, took the young photographer under his wing and passed along the secret of his success: "Obey your instinct."
Makos took this wisdom to heart, practicing it in both his life and his work. "I learned very early on to trust yourself, love yourself, and know who you are," he says. "Once you have the compass and you understand who you are and what you want out of life, you are free to experience everything that is presented to you. I was lucky enough to be in New York during the zenith of creativity of the arts, music, poetry, and dance. All of this was in front of me and I could pick and choose. Once I did that, I had to stay focused — and that's a big thing. Ultimately, you have to rely on yourself."
Makos' innate ability to go with the flow yet stay the course and never get swept away has enabled him to create an expansive archive of work that transcends the boundaries of subject, genre, and formal approach. Reveling in the pleasures of experimentation, Makos began stitching photographs together using a sewing machine to create handmade assemblages — a practice he gave to Andy Warhol decades ago and took up during the early days of the pandemic.
"It's all about letting things emerge in front of you," Makos says. "For me, whether I am photographing a person, a car, a landscape, or the street, they are all portraits to me. As the author of my own photographs, I make that decision. I don't wait for someone else to decide what they are. At the beginning of your career it's nice to have input, but once you find out — grab a hold of it, put your stamp on it, and say, 'That belongs to me.' Take charge and claim it."
The Money Shot
In his latest exhibition, "Money", Christopher Makos brings together over 60 unique photographs, collages, and assemblages that offer a tongue-in-cheek take on the idea of the "money shot" through his inimitable vantage point. Featuring photographs of luminaries including Jean-Michel Basquiat, Keith Haring, Liza Minelli, and Elizabeth Taylor, along with nude self-portraits, street hustlers, male models including Robert Mapplethorpe fave Ken Moody, "Money" is a sumptuous celebration of flesh, fame, and fantasy.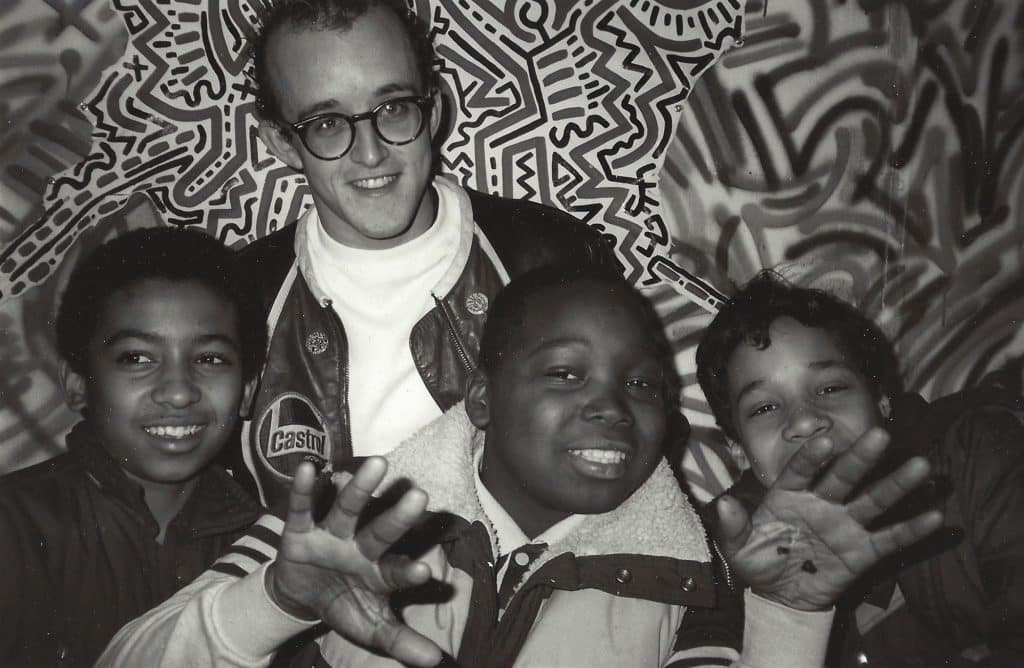 Although Makos is revisiting his archive, his works are anything but nostalgic. Instead they offer a living throughline between the present and the past. Whether creating a photograph or an exhibition, Makos excels at the art of collaboration, understanding that it takes two to make a thing go right. "In a collaboration, each person respects each other's boundaries." he says. "It's a great thing — you are both a participant and an audience at the same time. For me, going back to my collaborations with Warhol, it has always been desirable."
Makos first met Warhol in 1975 at the Whitney Biennial. "Andy asked me to hang out at Max's Kansas City, but I was more of an outdoorsy kind of guy and the idea of going to a dark nightclub didn't appeal to me so I kind of let that go but I got his information," says Makos.
In 1976 Makos began working on his first photo exhibition, "Step on It", a collection of prints that he installed under plexiglass on the gallery floor at 492 Broadway. "It was about making people look at photography in different way and manipulating the viewer to look up and down," he says. "While I was doing this show, I thought this was something Warhol might find interesting so I reached out to him but he was busy that night so he sent Bob Colacello, the editor of Interview. Bob found it interesting and clever. He invited me to the Factory to meet Andy again."
Once inside the Factory's hallowed walls, Christopher Makos became an integral part of Warhol's journey through the final chapters of his life. "The Factory encouraged creativity and collaboration. When you're in the middle of a tornado, which the Factory was, it was all about the constant movement of ideas and thoughts, which helped you grow as a person and an artist," Makos says. "I refer to it as the University of the Factory, and when I see people like Vincent Fremont or Bob Colacello, it's always like an alumni meeting because we share the same background. My career really jumpstarted because of those wonderful people — and we're still friends to this day."
"Christopher Makos: Money" is on view at Daniel Cooney Fine Art in New York from May 5–June 18, 2022.
Andy Modeling Portfolio is published by G Editions, $65.
The Andy Warhol Diaries is now streaming on Netflix.