Skeletons of trees and buildings stand out against green clouds moving across the sky. Human silhouettes wearing hoodies walk around bending over, busy. A flash cuts through the black air, lighting an army of insects covering every inch of every surface. In what might look like a biblical plague, these creatures don't come to punish, but to be eaten.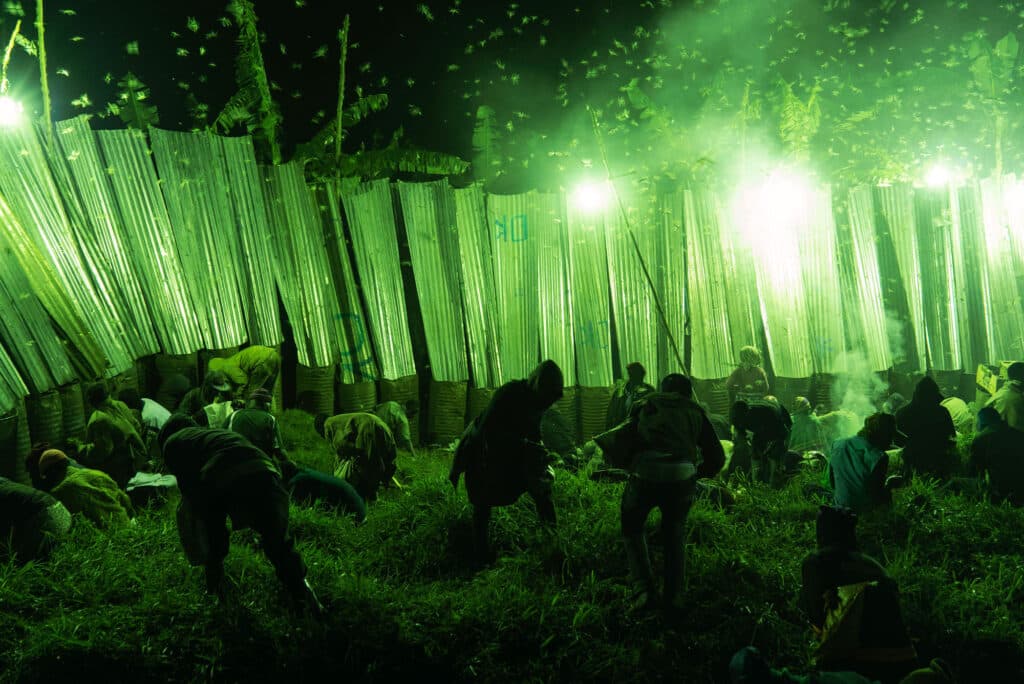 In Michele Sibiloni's book Nsenene, photos are sequenced like clips in a surreal, sensorial film. The buzz of the insects seems to grow as the camera gets progressively closer, and then climaxes into the light. Grasshoppers, or nsenene in local language, are a delicacy in Uganda. They crowd the skies of the country twice a year for reproduction, and since the 70's people have perfected strategies to catch more and more of them. The landscape is transfigured by fluorescent green traps lighting an otherwise pitch black countryside like a film set. Attracted and numbed by the intensity of the lights, the insects slide on metal sheets into bags that need to be sold fast, while they're still alive.
The moment is an occasion of commerce for businessmen who invested in lamps, manpower and transportation, as much as for kids and teens, who adventure out hoping to make a buck and have an excuse to spend time with friends and lovers at night. Ugandan musician and politician Bobi Wine writes about his early experiences with the hunt in the book: "In my youth, grasshoppers smelled good because it was the smell of success. In fact, I recorded my first single – and made my first million – with grasshopper money. It paid my brother's school fees, and the family's bills too."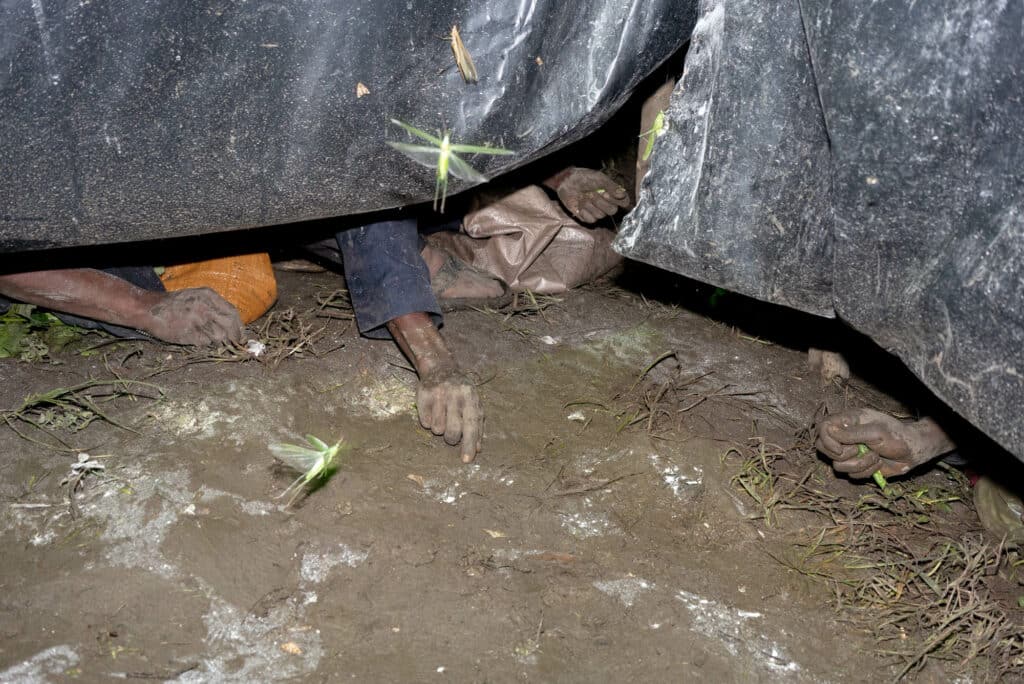 He describes the moment as a tradition, a festival, an exhilarating time when anything could happen, dangers included. As crowds of people roam the countryside at night taking part in an unregulated event, it's not hard to imagine how this can involve episodes of aggressions, rape, accidental electrocution, people stealing each others' bags of grasshoppers or getting their eyes burnt to the strong fluorescent light.
Michele Sibiloni found himself surrounded by a thick swarm for the first time a season after he had started taking contacts and photographing moments of wait: "Suddenly the sky turned green and grasshoppers were absolutely everywhere, on the skin, into the clothes as well. When it happens to be in a swarm like that it's really overwhelming. I didn't know what to do, what to shoot. The sensation is really the one of nature taking over."
He worked with designer Nicholas Polli to create an immersive sequence, carrying the viewer through a surreal night journey that immediately evokes science fiction.
Aware of his position as a foreigner he worked with Ugandan citizens for the text, which offers context and information at the end of an enigmatic, gut-driven sequence. Katende Kamadi, chairman of a grasshopper traders' association, describes the evolution of the hunt throughout the decades and its fragility as it suffers the effects of climate change. Grasshoppers are pushed by the winds, their life cycle is linked to rainy seasons and they enjoy the shade of trees. The combination of deforestation with climate being increasingly unpredictable made the catch thinner and thinner each year, and one of the reasons Michele Sibiloni set out to document the phenomenon is that he worries it may soon disappear.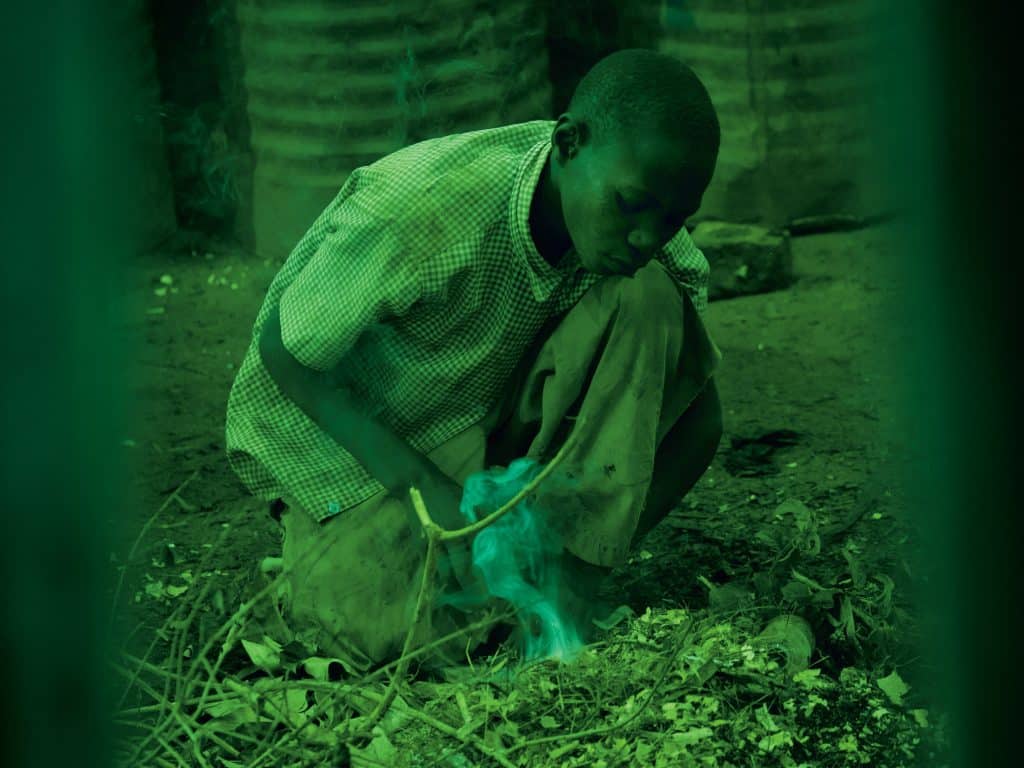 Nsenene by Michele Sibiloni is published by Edition Patrick Frey, available for the price of 52 €.
The artwork is exhibited at Bonanni Del Rio Catalog in Parma until April 30.