"While Gypsies are a recurring subject in the history of photography, Jacques Léonard has been able to bring a very personal point of view because his gaze is imbued with humanity," said Jean-François Camp of Galerie Durev, during the "Jacques Léonard, Et si l'on dansait" exhibition in 2021. It is indeed true that many photographers have portrayed this community in their work: André Kertész in the Parisian suburbs, Josef Koudelka in the Eastern countries, and Lucien Clergue and Mathieu Pernot in Arles.
Each of the above strove to forge a personal bond with this very closed community, which is essential in order to be able to photograph them. Among this panoply of big names, Jacques Léonard, unknown in France, holds a special place. "I fell in love with his work because he doesn't seek to document this environment, and instead takes an affectionate look at these people," notes Jean-François Camp.
Once again this year, the Rencontres d'Arles will be showcasing the work of a photographer who is still too little known. The Musée Réattu is exhibiting, in partnership with the Fondation Photographic Social Vision of Barcelona and thanks to the generosity of the Jacques Léonard Archives, a selection of over 150 images by Jacques Léonard.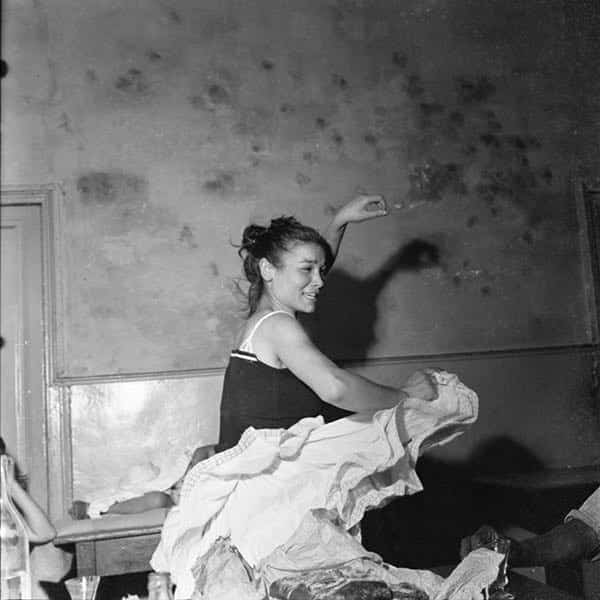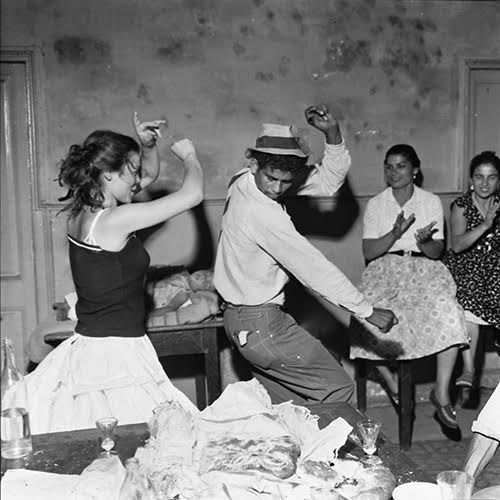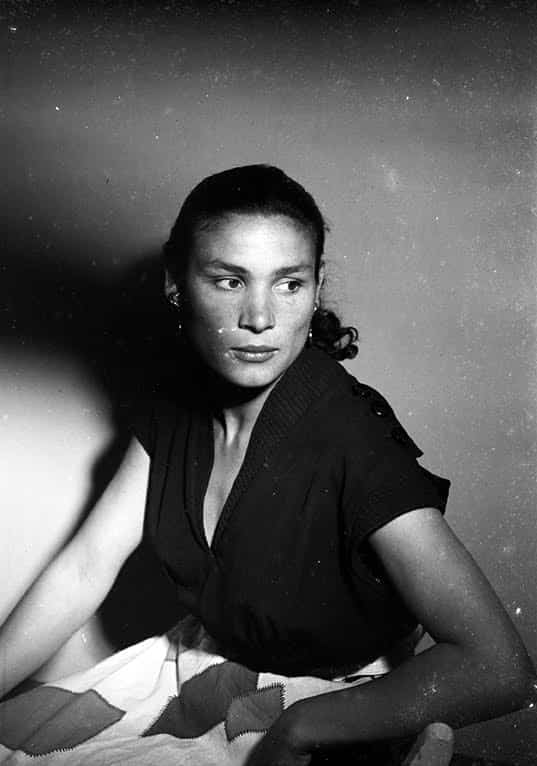 Life caught live
Whether it was destiny or coincidence, Jacques Léonard, born in 1909, was the son of a French horse trader of gypsy origin. His professional life took him to Spain in 1952, where he married Rosario Amaya, a gypsy from the Montjuïc district, on the outskirts of Barcelona. While living among them and sharing their day-to-day life in the slums, he had the freedom to photograph them at will, not seeking to bear witness to their tradition but rather focusing on them with the kindly gaze of a member of the family.
The pictures showing mothers with their children or the ones capturing festive moments such as flamenco scenes, prove that he was at home there. The photo of this woman in motion nursing her baby is emblematic of his very dynamic compositions. Life caught live!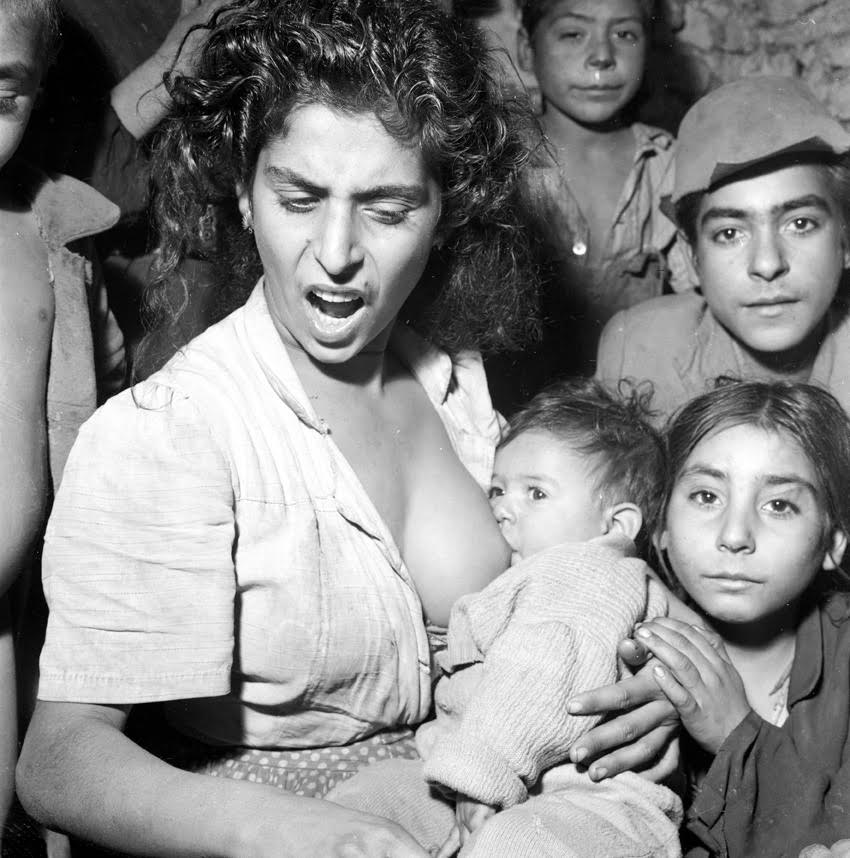 Another detail in Jacques Léonard's professional journey also explains this "natural" dimension in his work. Before becoming a professional photographer and working for Spanish newspapers and the Catalan Railways and running an advertising studio, he first worked in cinema. At Gaumont studios in Paris, he collaborated with Abel Gance on several films, including J'accuse. And it was on a location scouting trip for a film that he first discovered Spain, where he would remain until his death in 1994. His negatives are kept at the Barcelona Photographic Archives.
When he fell ill in the 1970s, Jacques Léonard gave up photography to devote himself to writing a book on gypsy culture. But everything was changing: in 1975, the gypsy neighborhoods of Barcelona were dismantled and the community was forced to move elsewhere, to La Mina, where populations previously living in the slums were relocated. Without knowing it, Jacques Léonard was therefore capturing a world fated to disappear, which is also what makes his work so invaluable.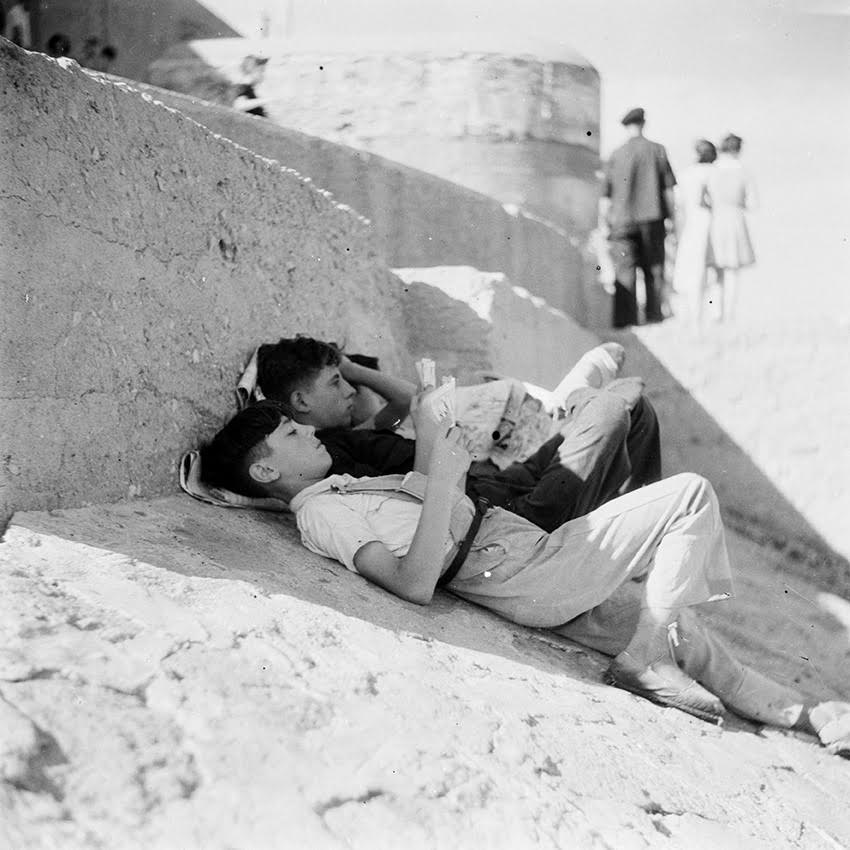 This year's exhibition in Arles also features photographs of city life and highlights two exceptional series: « Escapees » [Évadés], 1943, captures the passage through Spain of French people fleeing fascism to embark for Africa; « The Blue Division » [La División Azul], 1954, documents the return to Spain of the survivors of the División Azul, 45,000 men sent by Franco to support the Nazi army's invasion of Russia.
"Jacques Léonard, L'Esprit nomade", at the Musée Réattu in Arles, until September 23, 2023.
Book : Jacques Léonard, L'Esprit nomade, Bernard Chauveau, 2023.