Mysterious genius, provocateur to the core, political agitator, tyrannical director, permanent self-critic, insolent egotist, visionary autist… The qualifiers to describe Jean-Luc Godard keep multiplying: they are an amalgam of everything and its opposite, attempts to qualify a man out of the ordinary, someone with a mocking, abrasive sense of humor, with an eternal cigar between his lips.
Jean-Luc Godard was one of the last legendary figures of the French New Wave, headed by Éric Rohmer, Jacques Rivette, François Truffaut, Agnès Varda, Alain Resnais, Claude Chabrol… Over a career spanning seventy years, he thought about, theorized, deconstructed, and reconstructed the cinema.
Marguerite Duras referred to his films as "the quintessence." The photographer Dominique Issermann commented: "That way of thinking about the world, about himself, about images, is always a way of thinking politically."
Others find his films abstruse, boring, overrated. So what else can be said about JLG? Not much that hasn't already been said, written, analyzed, praised, disparaged, repeated, and contradicted. Just like his work: colossal.
His life, his career, his personality, his famous aphorisms ("It's not a just picture, it's just a picture"), his philosophical quotations, his titles, and his word play still fascinate the younger generations as well as diehard film lovers and historians. Everyone still lights up when they watch his films (again), and much ink is still being spilled in books, essays, and magazines.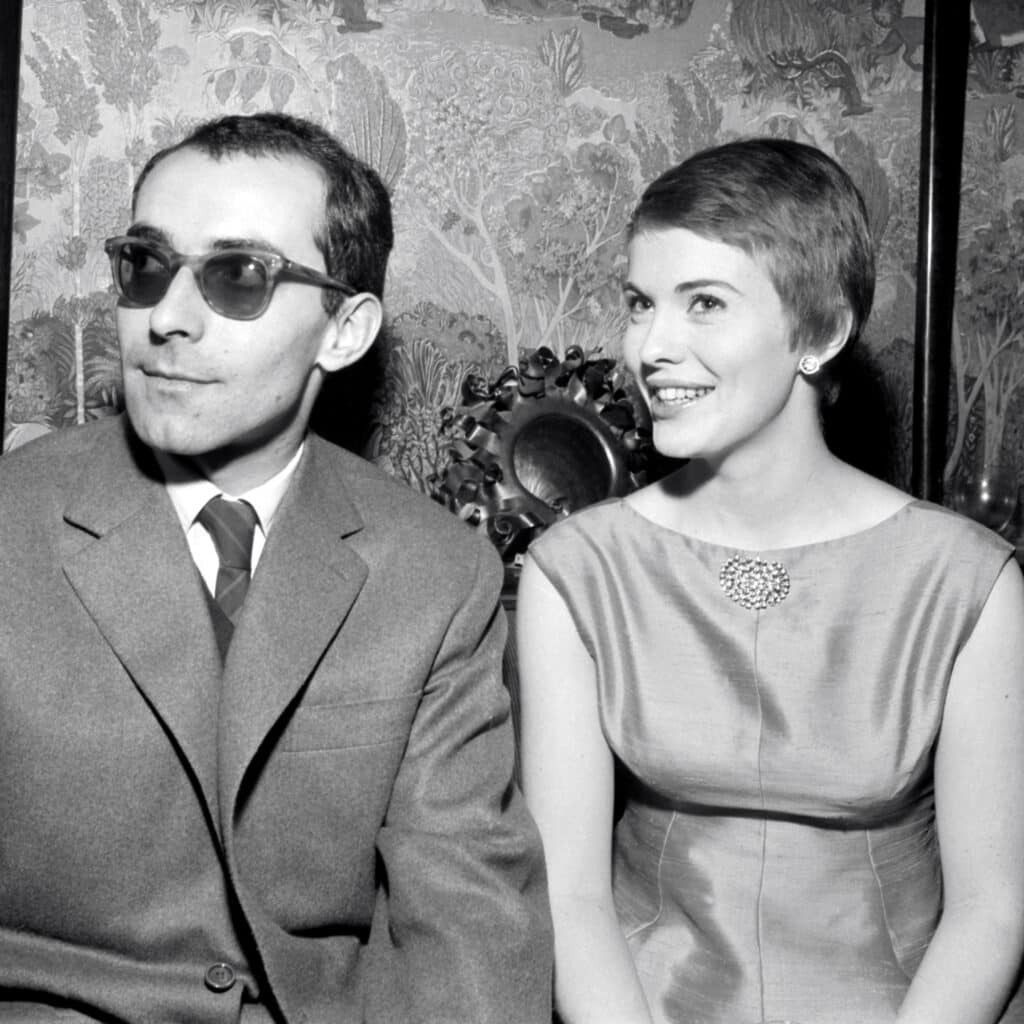 Jean-Luc Godard, film critic
"That's a Godard," we often say when we see his works that have swept away the foundations of French cinema. Yes, but "What is Godard?," if we were to follow the formal process of his frequent interrogations.
For Antoine de Baecque, author of his first biography in France, published by Grasset in 2010, "Jean-Luc Godard is a life dedicated to cinema, to making cinema, to making his cinema." Godard "spun the cultural history of the twentieth century and its images (a blue-faced Belmondo in Pierrot le Fou, Bardot's buttocks in Contempt …)."
The man had a dissecting gaze—cinema overflowed its margins. What can be said about his films is as important as the films themselves. Born on December 3, 1930, the young Jean-Luc was steeped in classical culture. He loved soccer and tennis, was passionate about painting and mathematics, but had a turbulent adolescence between theft and kleptomania. Jean-Luc Godard decided to break with his family and escape from the restrictive framework of his Protestant bourgeois education.
He discovered cinema by hanging around Latin Quarter ciné-clubs and at the French Cinémathèque. His latent cinephilia developed in the company of his fellow filmmakers and future stars of the New Wave. He also used his pen, sometimes under the pseudonym of Hans Lucas, for Eric Rohmer and Jacques Rivette's Gazette du Cinéma, then for André Bazin's Cahiers du Cinéma. His cinematographic reflections have probed and shaped the Seventh Art, its constitutive elements, and its great filmmakers.
In the mid-1950s, after several short films that defined his style (free narration, random shooting, the role of the soundtrack), Breathless (1960) questioned the very act of filming. Jean-Luc Godard's first feature film, Breathless won the Silver Bear for Best Director at the Berlinale, and reinvented the grammar of classical filmmaking.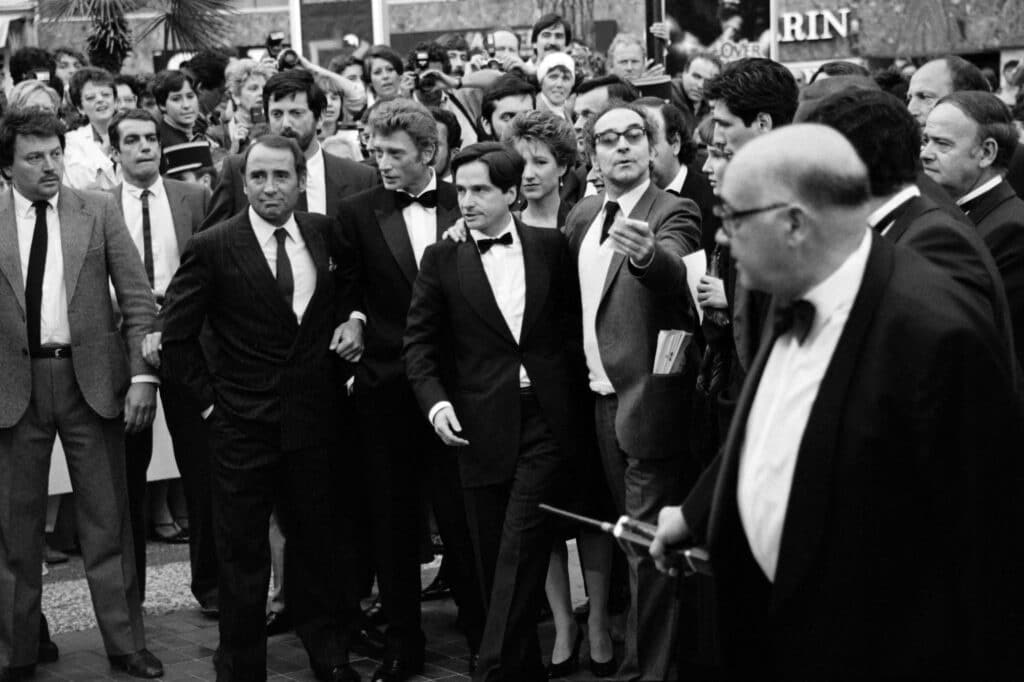 Creative freedom
Godard's cinema exerts an immediate fascination, expresses a vision of the world, reveals and questions itself, laying down the foundations for some of the obsessions he went on to examine throughout his career.
Godard was interested in everything (art, philosophy, politics, painting, music…) and explored every film genre (thriller, science fiction, literary adaptation, musical…). He continued to cross boundaries in order to forge a simultaneous dialog between all fields of expression.
The 1960s were prolific. Contempt, Pierrot le Fou, Alphaville, and Made in USA are just a few major works in an already rich, protean, and innovative career. They impart a very avant-garde vision while featuring a constellation of iconic stars (Brigitte Bardot, Jean Seberg, Anna Karina, Jean-Paul Belmondo …).
In the history of cinema, The 400 Blows (1959) by Jean-Luc Godard's brother-in-arms François Truffaut—who cut ties with him after Day for Night—is considered to be the "founding act" of the New Wave. But Breathless became its "manifesto." 
When working on Le Petit Soldat (1963), about the Algerian war, shot in Geneva to avoid censorship, Godard met his muse and future wife, Anna Karina, with whom he made six films. This was the start of the "Karina years" and of a love story as legendary as it was to be painful.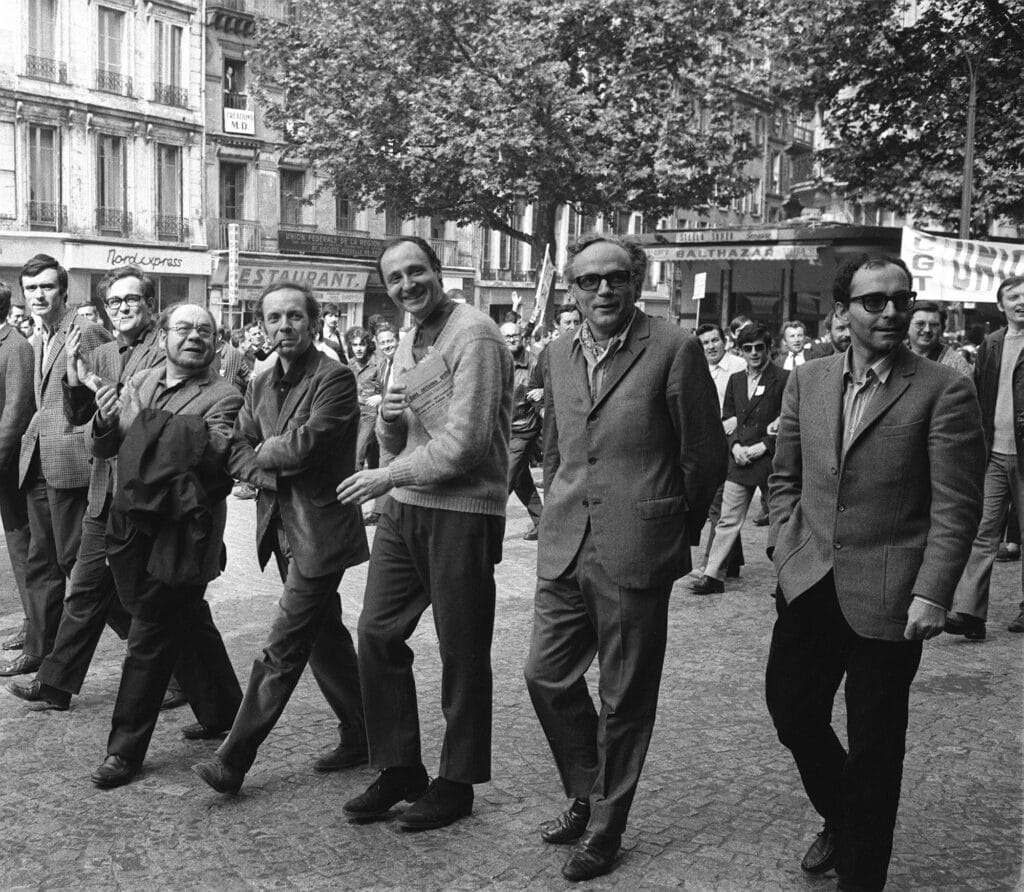 Jean-Luc Godard, activism and video
In the 1960s, it was never far from political engagement to the documentary. La Chinoise (1967) foreshadowed the events of May '68, piquing Jean-Luc Godard's interest in militant, guerrilla, and didactic cinema. While satisfying his Maoist-Marxist-Leninist fantasies, he also filmed his future second wife, Anne Wiazemsky, the granddaughter of the writer François Mauriac.
In 1968, the annulment of the Cannes Film Festival was spurred by his protest, alongside Truffaut and Claude Berri, against the dismissal of Henri Langlois from the Cinémathèque and in solidarity with the student demonstrations. Gradually, Jean-Luc Godard's cinema became more radical, and took the form of film essay after he joined the Dziga Vertov group, which advocated new aesthetic forms in the service of a political message (Wind from the East, Pravda, Vladimir et Rosa…).
From then on, many of his films explored the relationship between the intimate and the political, while others sought to strike a balance between fiction and documentary (Two or Three Things I Know About Her). He led this revolution in parallel to a reflection on image and sound (Le Gai Savoir). His attraction to digital video inspired him to study the chain of creation and production, releasing works that straddled cinema and video art.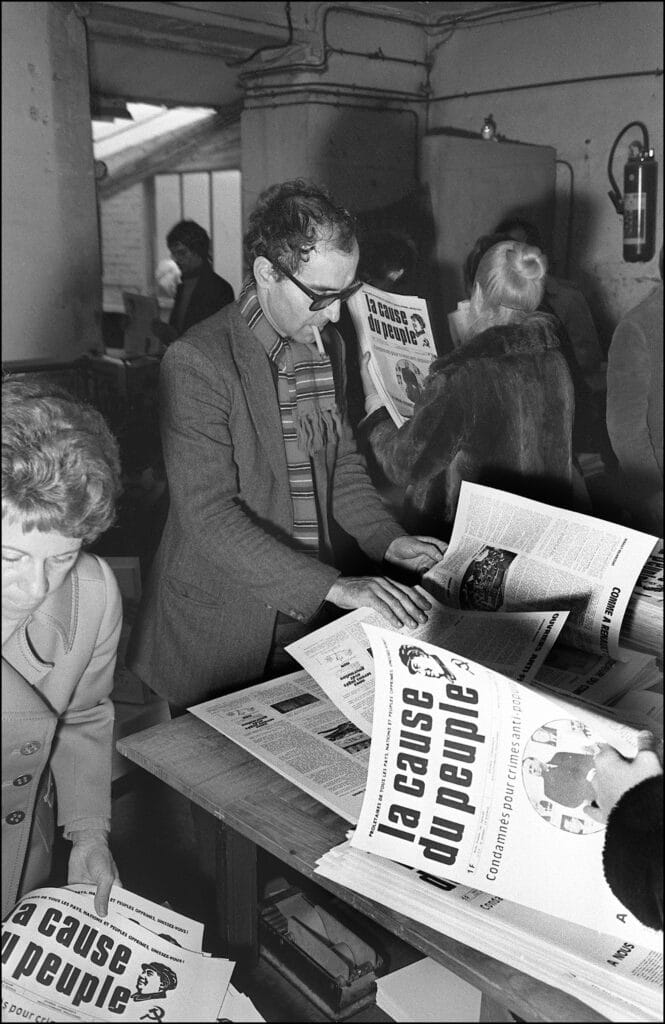 History and reflection on history
Over the course of twenty years, this herald of the "politique des auteurs," had a hand in reinventing criticism, with Les Cahiers du Cinéma, changing the face of French cinema, with Breathless, and reinventing the codes of traditional filmmaking.
For Jean-Luc Godard, the substance is the form. His cinema is a constant unveiling of his obsession with form. While he had always declared his inability to write a story, telling one meant presenting a critical reading. Godard's filmography is thus informed by history and his reflection on history, by small stories within the bigger History, by narrative and the questioning of narrative.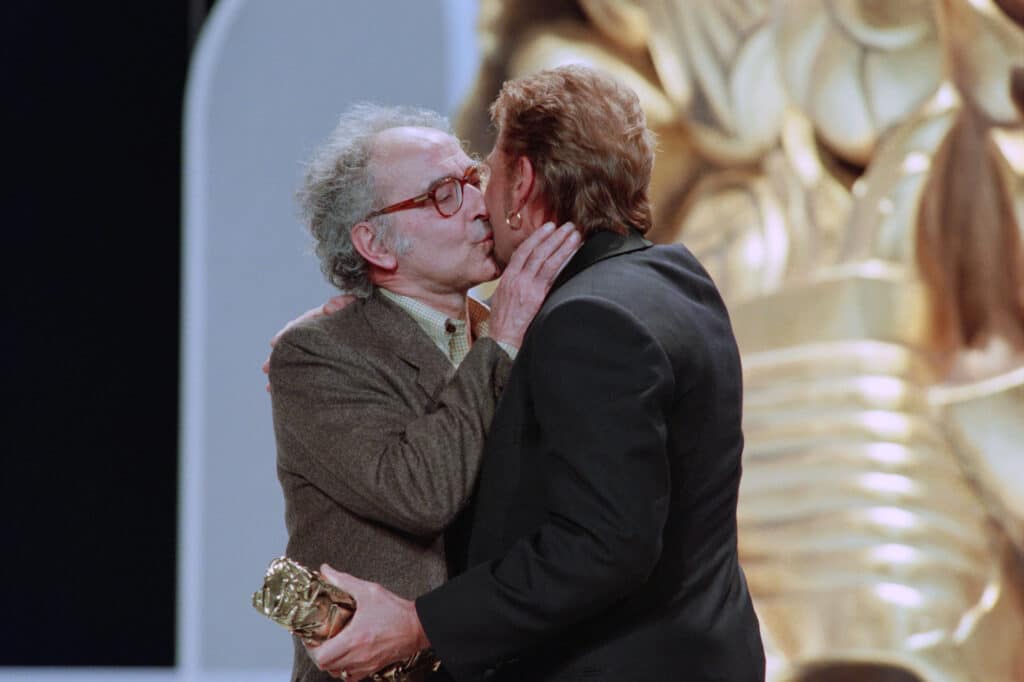 In the 1980s, Jean-Luc Godard began confronting the modern world through a rereading of the great myths: in films like Passion, Name: Carmen, Hail Mary, or again L'Évangile au risque de la psychanalyse. He then developed Histoire(s) du Cinéma: a series of films filled with "excerpts, newsreels, texts by philosophers, prose writers and poets, music and paintings." A comprehensive survey that touches on culture, space, time, life, the history of art…
In JLG/JLG (1995), Godard plunged into his own mise-en-abyme behind and in front of the camera. In an attempt to answer the question, "What is a self-portrait?," he questioned his place in the history of cinema and the interaction between the film industry and cinematographic arts. The autonomy of his practice always remained paramount, deepening his self-criticism.
The art of collage
Godard always went counter to the forms of traditional cinema, and often took care to involve the spectator through his fundamental notions of relation, editing, image. His films rarely follow a script, and instead develop as a series of visual collages. He reframed, assembled, edited, metamorphosed, destroyed, deconstructed, and reconstructed.
This led to continuous searching, digging, and burrowing in the course of production, whereby the collage remains visible and images are malleable at will. Histoire(s) du Cinéma is a testimony to this composite collage. As are his latest films: Our Music (2004), Film Socialisme (2010), Farewell to Language (2014, Jury Prize at Cannes), and The Image Book (2018, Special Golden Palm at Cannes).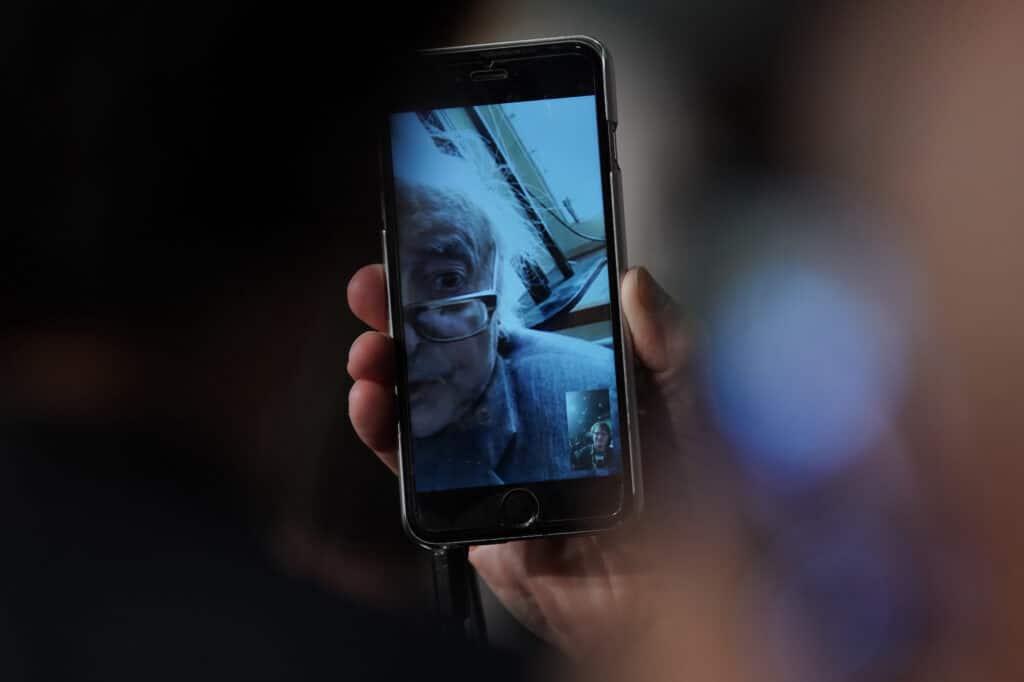 In recent years, the man who was nicknamed "the recluse" of Rolle, a small Swiss town where he had withdrawn with his third wife, the Lausanne-born director Anne-Marie Miéville, spoke only through his films, giving few interviews.
Although he no longer traveled to festivals, Jean-Luc Godard always sought to explore other avenues in the age of social networks. His public appearances were events in their own right: like the talk given on FaceTime at Cannes two years ago, or the Masterclass on the Instagram (at the École d'art de Lausanne, ECAL, account) during the Covid lockdown. Speaking about "Images in the time of the Coronavirus," Godard turned to a more personal conversation about life.
Known for his legendary slander and his scathing remarks, this "archaeologist of cinema" has now taken his leave, choosing the time and day of his death through assisted suicide, to the last remaining a free and modern man, attuned to the changing society.
An earlier version of this article was published in the magazine Choisir (no. 698, January/March 2021), on the occasion of Godard's ninetieth birthday and the sixtieth anniversary of Breathless.