It's late 1980s, San Francisco: Like every morning, Susie Bright, feminist activist and editor of the lesbian magazine On Our Back, goes to the post office to pick up her mail. In between spam and submissions to her magazine, a brown padded envelope catches her eye.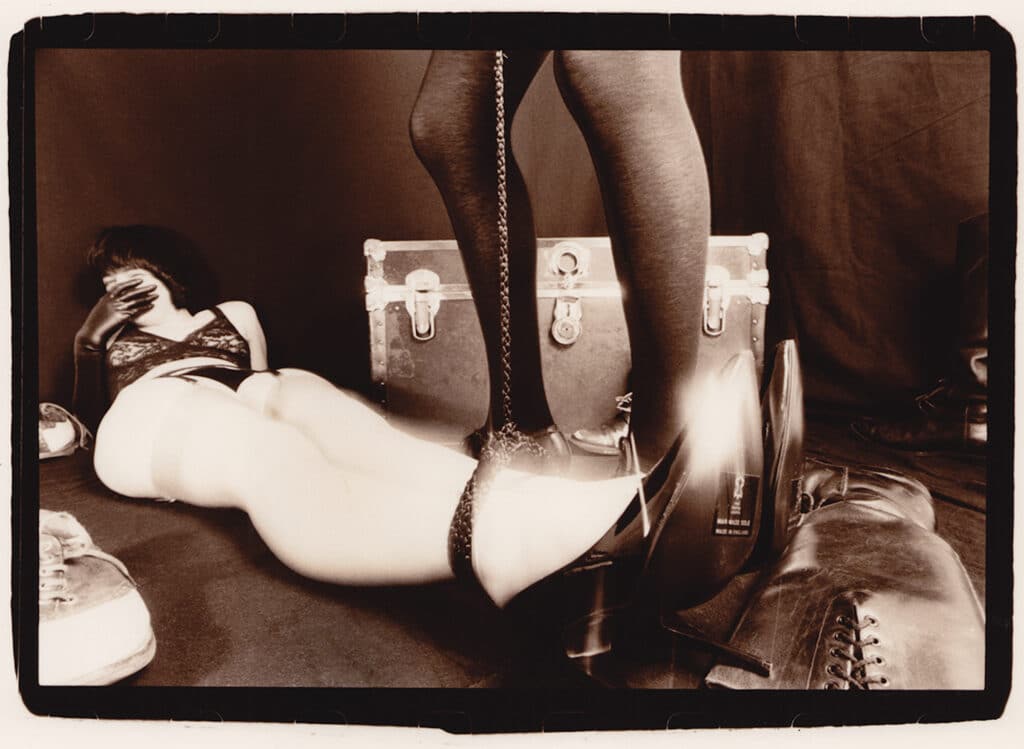 The return address, penned in neat handwriting, reads "Buffalo, New York." The contents of the envelope are carefully wrapped. There is no doubt in her mind, this is expert work. The name of the sender of this intriguing package is Christine Vilm. A complete stranger. However, what surprised Susie Bright the most was where the package came from: "How could someone in Buffalo have heard about On Our Back?"
She had reason to be surprised: at that time, this new kind of publication was a radical departure from the American press. In the words of the founders, "the smartest magazine about sex is made by lesbians." On Our Back aimed not only to be the first erotic magazine produced by women, but also to offer this type of content specifically to a lesbian audience. It was an attempt to deconstruct the dominant codes of eroticism while forging a new aesthetic.
"When you decide to create a visual world that has never been seen before," Susie Bright notes in Dark Room, "you look for artists who stay clear of traditional patterns." Upon discovering the photographs sent by the mysterious Christine Vilm, Susie Bright had no doubt she was looking at the work of a singular, seasoned artist.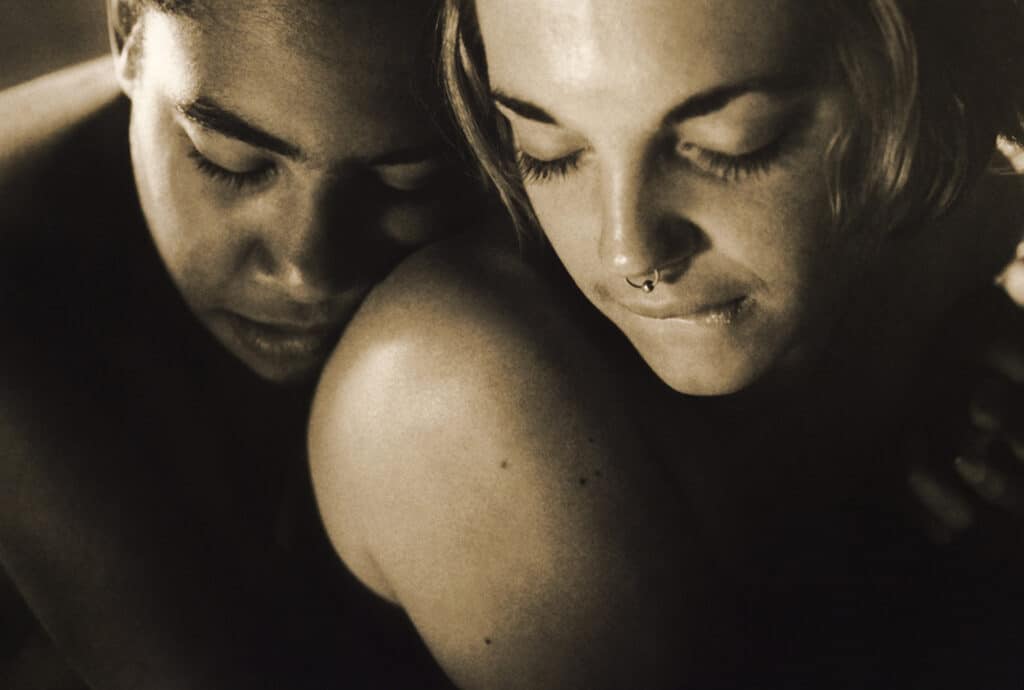 A lesbian visual language
Having contacted the sender, known to her only under a pseudonym, Susie Bright finally met Phyllis Christopher. This young woman was about to leave Buffalo and settle in distant San Francisco. This was the beginning of one of the most intense adventures of her life.
Phyllis was twelve when she began photographing. She used the medium to escape her rather conservative Catholic background and to build her own world. "At first, it was my way of dealing with the world," she said. "Photography allowed me to survive my adolescence, to socialize, make friends, and find a distraction during tedious family events. It opened a door for me that I would have been too afraid to go through without a camera."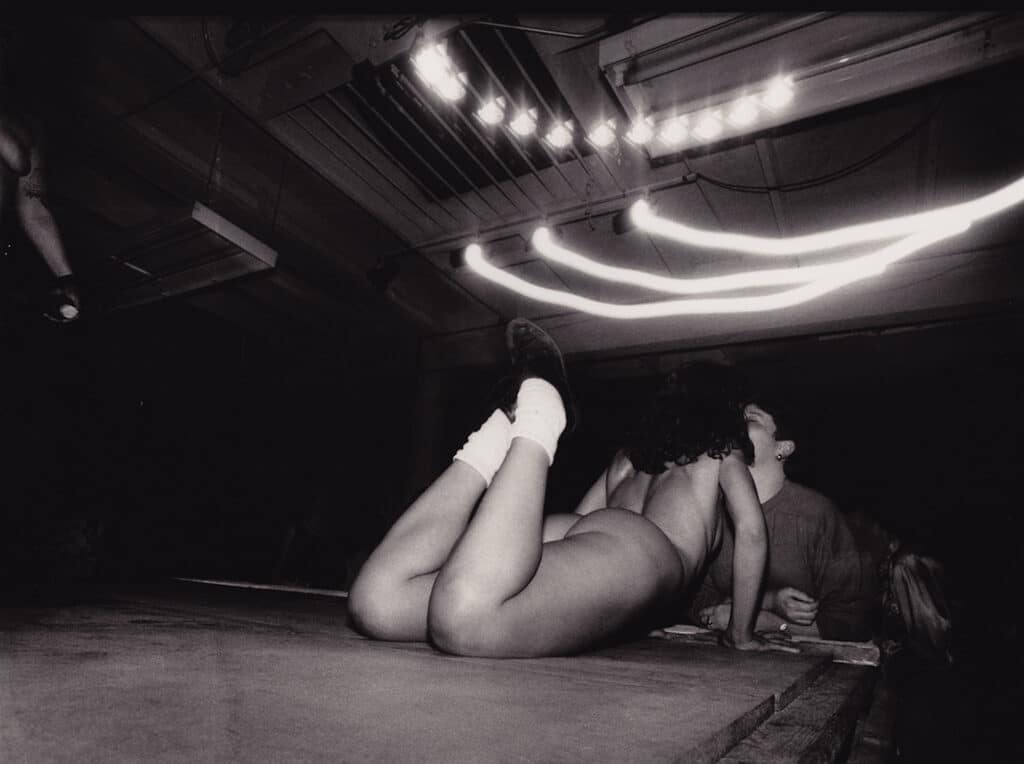 This was the height of the AIDS crisis in the United States. Certain communities were stigmatized. This was true of homosexuals, who were both singled out and kept in the dark about the emerging disease. Some politicians and religious leaders even advocated abstinence for what would become "Generation X." In this reactionary America, San Francisco was an oasis of freedom.
"At that time, many LGBTQI+ people from around the world converged on San Francisco. As a lesbian, I myself focused on the women in my community." According to Christopher, until then, women in the community had not been adequately treated by the press or were represented through male gaze and for other men. This was why she was committed to creating a lesbian visual language.
Recognition and civil rights
Christopher worked on this project for over fifteen years. Deliberately using black and white, she captured an era of wild parties, composing unvarnished scenes that lay bare body and soul in an uncompromising aesthetic unimaginable to the uninitiated. But she also captured protests driving the struggle for recognition and civil rights.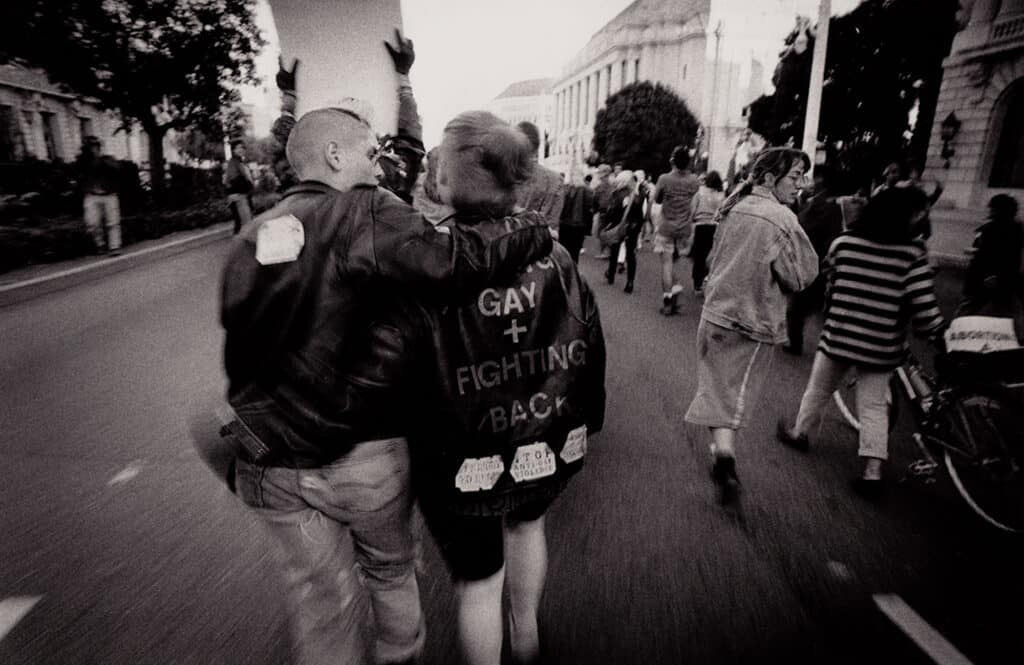 Dark Room, published by Book Works, recounts these moments with rare intensity. The images are often raw and the tableaus explicit, but above all there is much joy and love. To those who would see them as a crude pornographic series, Christopher replies: "It seems obvious to me that in Dark Room there are no power dynamics. It's sex photography that was as much fun for the models as it was for me. Plus, there was no money involved, which is a far cry from porn. I just wanted this story of women having unrestrained sex to be told."
For Christopher, those days seem to be over. She is well aware that the freedom they proudly granted themselves is in perpetual danger, if there is any left at all. She feels lucky to have lived through those exceptional years. That's why she hopes these photos will encourage the "new generation" never to take their rights for granted. "The struggle goes on around the world," she observes.
"Homosexuals are being put to death in Saudi Arabia; Putin is using them as scapegoats; and in the United States, anti-LGBTQI+ laws are regularly being put to vote. Fortunately, I don't think young people are going along with this. But history tends to repeat itself, and I'm counting on their vigilance. There's nothing new under the sun…," especially under the Qatari sun. This obvious truth makes the headlines on a daily basis.
Dark Room, San Francisco Sex and Protest, 1988–2003, par Phyllis Christopher, published by Delpire&co. 36€.