In summer 1959, the photographer Paolo Di Paolo and the writer Pier Paolo Pasolini, collaborated on a report on summer holidays in Italy for the magazine Successo.
In the summer of 1959, Arturo Tofanelli, director of the Italian magazine Successo, commissioned the photographer Paolo Di Paolo and the writer Pier Paolo Pasolini to do a report on summer holidays in Italy. Pier Paolo Pasolini was thirty-seven, yet to make his debut as a film director but already a promising writer. He had just released his first novel Ragazzi di vita (Street Kids), which would soon cause the Azione Cattolica, a ubiquitous Italian Roman Catholic association, to file charges of obscenity against the author. Paolo Di Paolo, in turn, is a photojournalist and portrait photographer. At the time, he had been working for a few years for the weekly Il Mondo. He got noticed. Influenced by contemporary Italian cinema, his images stood out among other paparazzi.
The two men accepted the job. They decided to start their trip in Ventimiglia, at the French-Italian border, and follow the coastline. The dream trip turned out to be a bit more complicated than they anticipated. Each had a different vision. While Pasolini was hunting ghosts, searching for an Italy of yesteryear, Paolo's goal was the opposite: to photograph a future-oriented nation. Despite their differences, they continued their adventure with respect and trust. Paolo went on to take some beautiful portraits of Pasolini, including one of the writers dressed in a beige trench coat pausing to reflect over Antonio Gramsci's grave.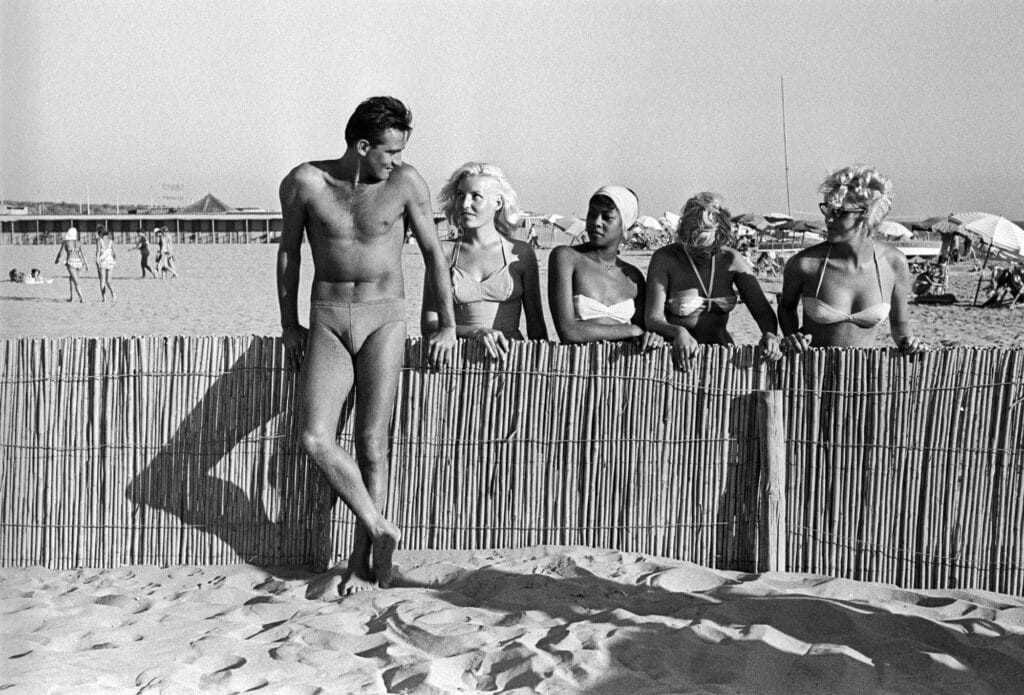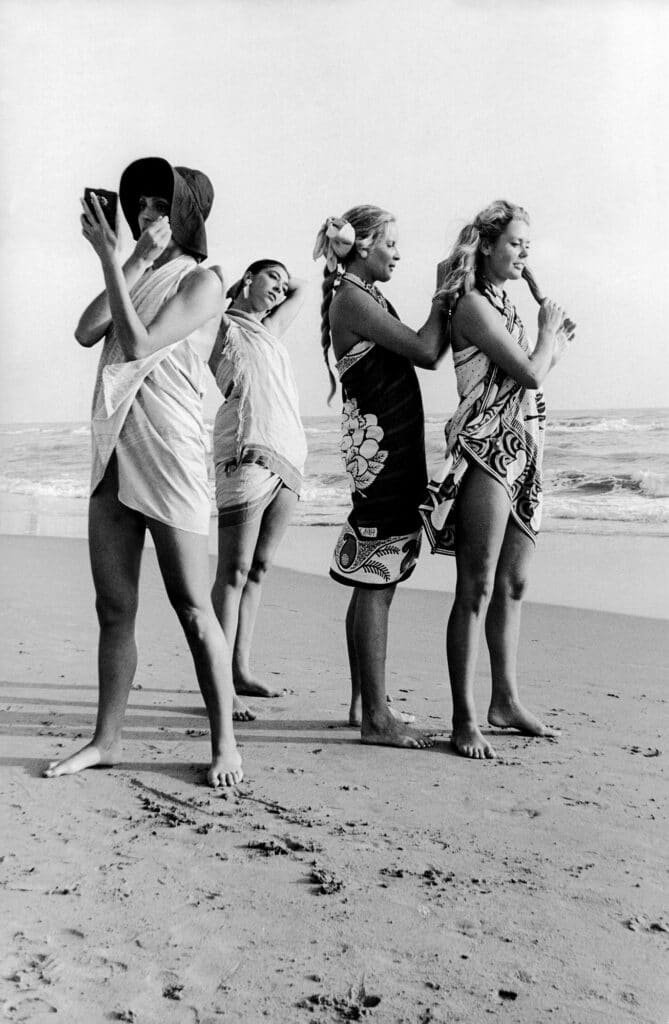 From the Tyrrhenian Sea to the Adriatic, from Ventimiglia to Ostia, from Calabria to Sicily, from Puglia to Trieste, Paolo's black-and-white photographs capture the Italian dolce vita: men in bathing trunks combing their hair after a swim; women powdering their noses, their feet buried in the sand; an Italian mamma posing on a rock; a woman sunbathing on a bench in a bikini; a man in a suit leaning against a fishing boat in the company of his partner and child. Pasolini's words accompanying these images were reprinted later in a book that borrowed its title from the reportage, La lunga strada di sabbia (The Long Road of Sand), often reissued with images by other photographers.
The Sozzani Foundation in Milan takes a look back at this adventure in an exhibition showcasing, in addition to the report published in three installments in Successo, Paolo's photographs, some unpublished, as well as a filmed interview in which he shares his memories. The photographer, who had a belated debut with the retrospective Mondo Perdutto, organized in 2019 by MAXXI in Rome, had stopped photographing mid-career to devote himself to history and philosophy. It was his daughter, Silvia, who has been exploring her father's archives, previously unknown to her, containing 250,000 negatives, contact sheets, prints, and slides, meticulously tucked away and never shown to the public.
By Sabyl Ghoussoub

Born in Paris in 1988 into a Lebanese family, Sabyl Ghoussoub is a writer, columnist and curator. His second novel, Beyrouth entre parenthèses [Beirut in Parentheses] was released by Antilope editions in August 2020.
Paolo Di Paolo & Pier Paolo Pasolini, "La Lunga strada di sabbia". Curated by Silvia Di Paolo. Sozzani Foundation, Milan, May 5 to August 29, 2021