Like his fellow countryman Paul Gauguin, Pierre Fatumbi Verger (1902–1996) — a French photographer, ethnologist, anthropologist, and researcher — sought to escape the confines of his homeland and live amid the people of the Global South. But unlike the celebrated Post-Impressionist painter, Verger took great strides to distance himself from the Western practice of exoticization in his work.
Hailing from a bourgeois family, Verger lived a conventional life until 1932, when he purchased a Rolleiflex camera and learned photography during a trip to Corsica. After his mother died, Verger realized the time had come to pursue a dream that lay deep in his heart: to liberate himself from all constraints, traveling the world and making photographs.
In 1934, Verger co-founded Alliance Photo, an independent agency that empowered a new generation of emerging photojournalists like Henri Cartier-Bresson, Gerda Taro, and Robert Capa to sell their work directly to publications. With Paris as his base of operations, Verger could not come and go as he pleased. "The sensation that there was a wide world out there didn't leave me, and the longing to see it took me towards new horizons," he observed.
I'll Take Manhattan
In February 1934, Pierre Fatumbi Verger received his first professional assignment from Paris-Soir: a six-month trip to the United States, China, and Japan, photographing stories penned by a team of journalists. With his Rolleiflex in hand, Verger boarded the S.S. Manhattan and set sail from Le Havre to New York City. Over a period of 57 days, Verger traveled across the nation, with stops in Washington, DC, Charleston, Jacksonville, New Orleans, Los Angeles, and San Francisco, before departing to Japan.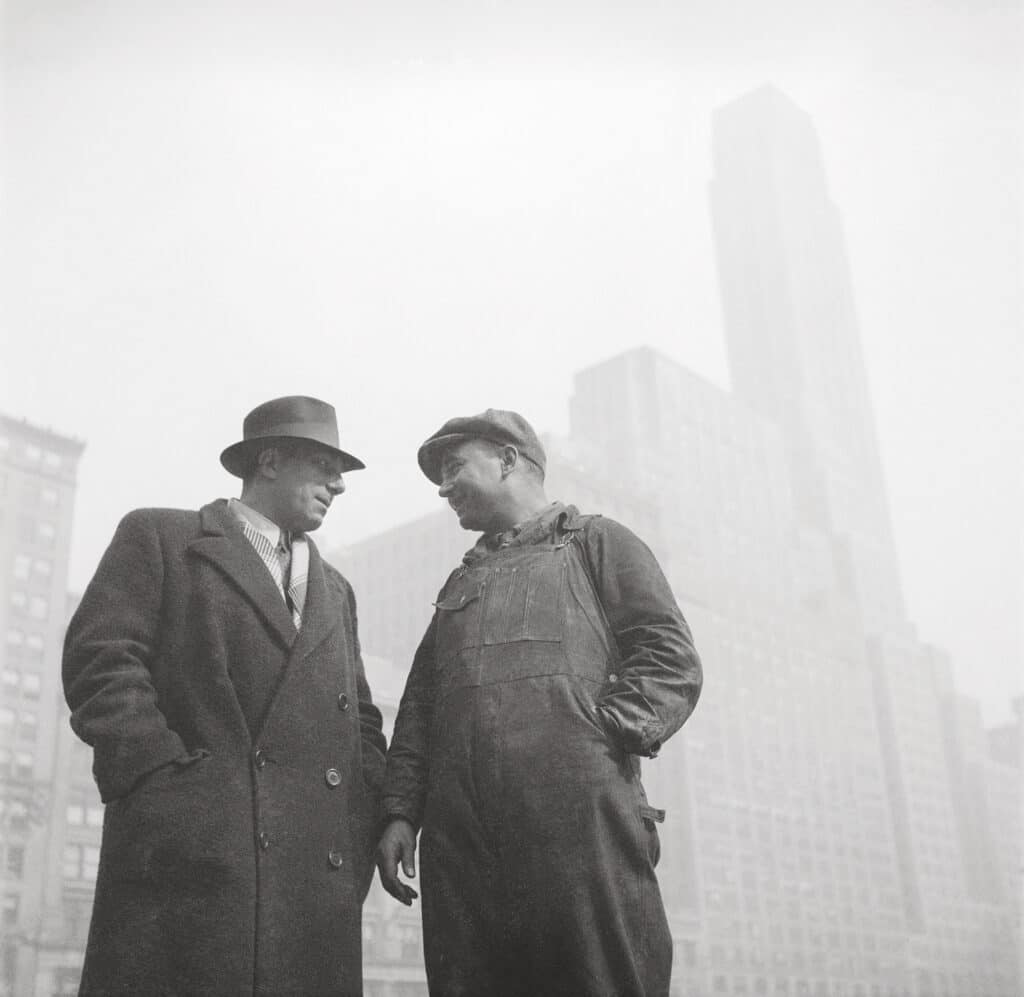 A couple of weeks after arriving, Verger sent a letter from Washington DC to his friend, describing his adventures on the road behind the camera. "All day long I photographed the mess—buildings—taxis—young girls—Negroes—city mayors—the homeless—Senators—luxury dogs—in the evening I develop and print and the next day I go back to photographing."
Despite his casual description, Verger took great care to treat his subjects with the respect they deserved, crafting an archive of beauty, dignity, and pride which ran counter to mainstream depictions of Black life. "Verger chose to emphasize hope and joy in the midst of trauma, segregation, unemployment, and fear of communism," Deborah Willis writes in the new book collecting his work, Pierre Fatumbi Verger: United States of America 1934 & 1937.

During his travels, Verger photographed a wide array of national symbols that shaped American identity in combination with a broad swath of cultural landscapes to craft a multi-layered portrait of the country during one of the lowest economic periods in its history. But unlike many documentary photographers working for the Farm Security Administration, Verger eschewed scenes of trauma and strife in favor of optimistic scenes of humanity, ingenuity, and resilience.
After mastering formal rules of composition, framing, and perspective, Verger abandoned them in favor of channeling the emotional and psychological impact of the scene before him. Moving intuitively, Verger crafted photographs filled with the majesty and mystery of the mundane moments of everyday life, celebrating the quiet grandeur of the human experience in and of itself.
Traveling Man
In 1937, Pierre Fatumbi Verger returned to the United States, this time traveling from Mexico to New York by Greyhound bus. During these two trips, he made over 1,100 photographs that offer a multi-layered portrait of a people persevering against the odds, finding comfort and solace in community with one another.
"Through his photographs whether someone dancing at the Cotton Club or diving in a local swimming pool in Harlem or in the Washington Square fountain, or through a visit to Coney Island with the possibility of seeing former heavyweight champion, Jack Johnson, in a circus sideshow, Verger introduces us to the newfound energy that reimagines life in the city," Deborah Willis writes. "At the same time, he questions the shadows of the past as the images are a few years after the Depression, and some seventy years since emancipation."
Verger's early photographs, collected in this book, set the foundation upon which he would build his singular career. In 1940, he emigrated to Brazil, where he would live until his death in 1996, devoting his life's work to chronicling the African diaspora. Whether making portraits in Harlem or Congo, Verger celebrated and uplifted the humanity of all he encountered along the way, creating a repository of soul that both preserves and transcends the times in which these pictures were made.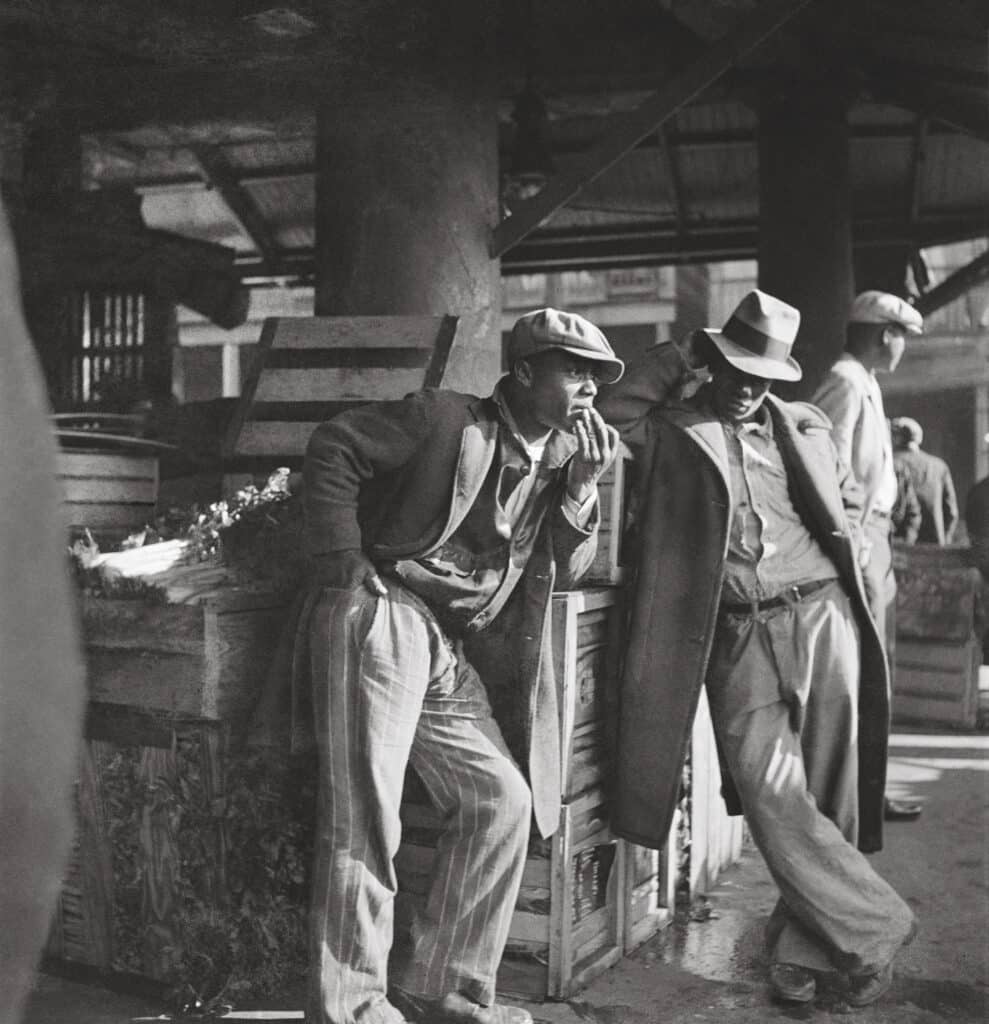 Pierre Fatumbi Verger: United States of America 1934 & 1937 is published by Damiani, $59.95.