Rodney Smith embraced the curated life with a vengeance. As a young adult Smith's home and work life were concurrent streams that fed off each other, and his obsessions with detail and structure translated to his photography. In his hands, creating a near perfect photograph was by making order out of chaos. Early in his career, Smith gained confidence in his ideas, and his ability to translate those ideas into images that everyone would understand became a bedrock facet of his work.
In Rodney Smith: A Leap of Faith, the quietly stunning new book from Getty Publications, Smith's stellar career in photography shows us decisively that the rare leaps he took — from one genre to another — could easily carry the weight of a master's output. In essence, the book shows how his work seems to have sprung whole from some rare sense of the way that this is how these things are supposed to look.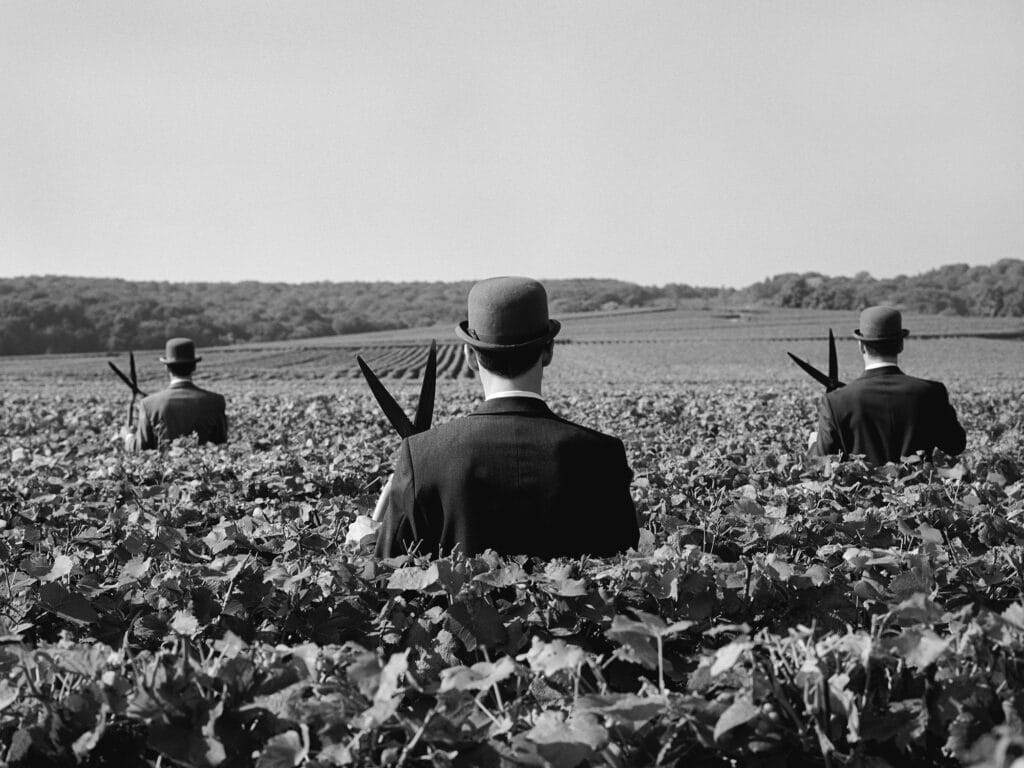 He was an artist who rarely wavered from his dedication to a distinct personal vision. Rather than experimenting with numerous disparate approaches to photography, Smith smoothly transitioned only twice: from elegant reportage to strong corporate portraiture to his signature fashion style: classic universality framed with whimsy, intelligence, and a fondness for the better things in life.
The fashion depictions he gave us said more about his unique take on a world and how it clothes itself than the proper drape of a luxe gown or the quality of a buttonhole in a high-end suit. Smith's fashion work implied respect for those things — even with a strict stylistic adherence to getting things right — but did not dwell on the inherent quality of the clothing as what worked best for the scene at hand.
Rodney Smith created work that only he could create. His obsessions with detail and order translated seamlessly to his work, both through the aesthetic of creation and the near perfection of the outcome. And though his images speak clearly to a minute attention to detail and composition, he acknowledged "that though my pictures seem so composed, they are extremely spontaneous. 95% of the pictures I take, I didn't even know I was going to take them a few minutes before."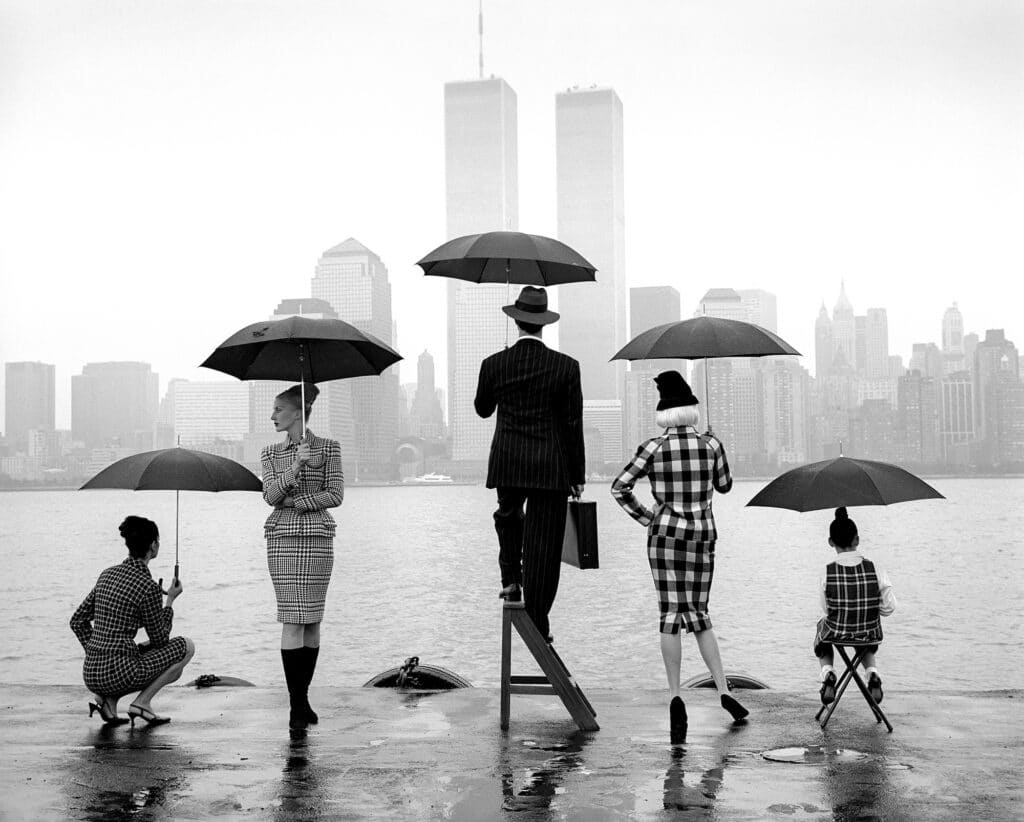 While most young photographers are still figuring out the basic mechanics of their cameras, when Smith was twenty (while visiting the Museum of Modern Art), he discovered photography through the work of Dorothea Lange, Henri Cartier-Bresson, Andre Kertesz, and Margaret Bourke-White and had the following epiphany: "My life was never the same again. I looked at these pictures repeatedly, getting more and more excited, and saying and feeling to myself I can do this. This is for me. This is my life."
With Smith's early nod to the spirits of Stieglitz, Strand, and Steichen, images such as Doorman, Park Avenue, New York, New York, 1971 and Easter Pilgrims, Greek Orthodox Compound, Jerusalem, Israel, 1976 exhibit such clarity of vision that one can only sit back and rejoice in the act of looking.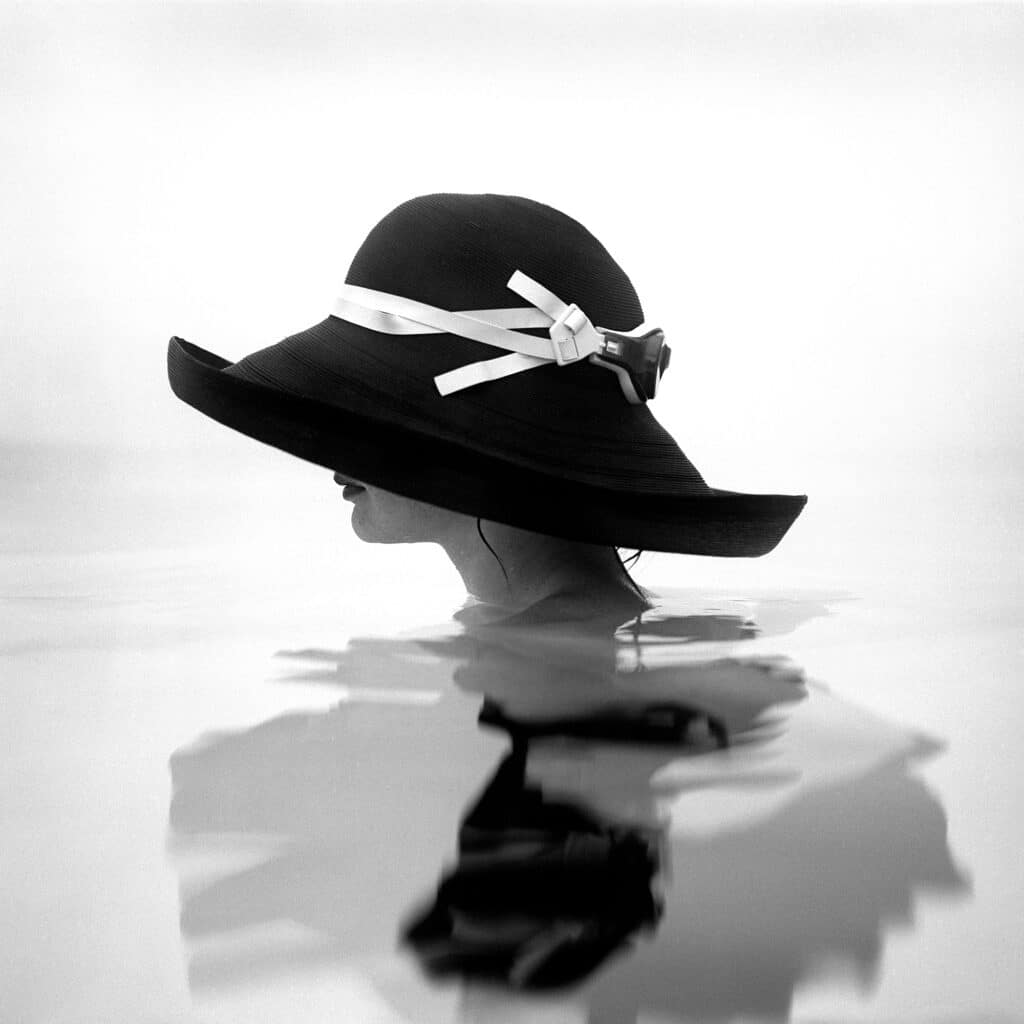 Smith answered only to himself, and in her loving tribute to him, his wife and creative partner Leslie Smolan recounts how after hiring him for their first collaboration in 1987 he ignored her direction and created something far superior to what she had anticipated.
She quickly recognized how the designer in Smith could flawlessly convert our three-dimensional world into one that fully reflected that world in only two, and how his perfectionist's approach was a perfect match for her masterful sense of design. As she details in the book, "I instantly fell in love with his talent.His pictures were remarkable and unlike those of any other photographer I'd ever worked with. They were intense, human, and powerful. The photographs excited and inspired me, and they still do."
Perhaps it was inevitable that by the early 1990's Smith would gravitate toward fashion photography, a chaotic place where precursors to his detail-obsessed methods — giants of the field like Horst, Avedon, and Penn — had mined similar seams but without the irreverent whimsy and touches of surrealism that his work exhibits. Since fashion places demands on photographers that might be inhibiting to many, Smith's love of formality and precision intertwined with wry humor and the absurdity of daily life attracted both top brands and top collectors. Though not instantly definable as such, his fashion pictures are like portraits, albeit portraits from the map of his mind. "I would hope that I am one of a kind," said Smith.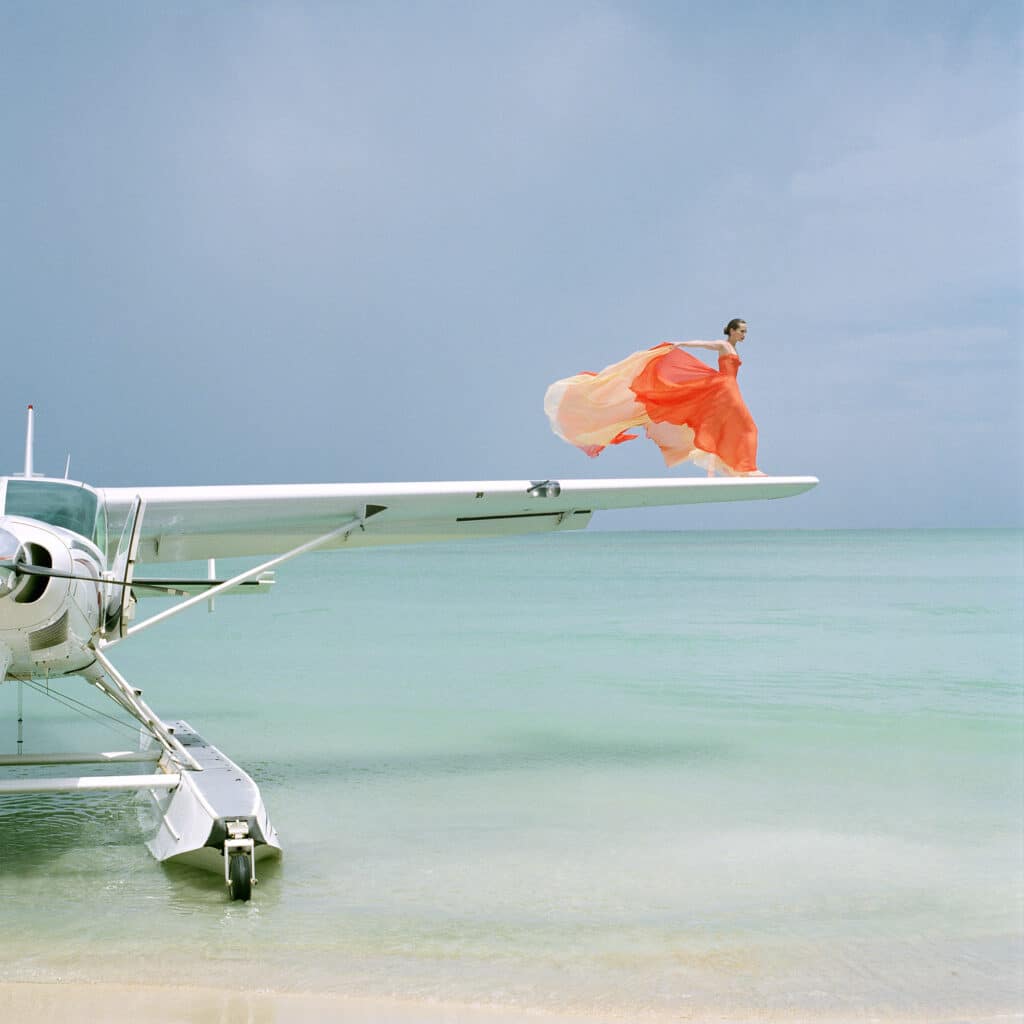 As maybe the key element of his practice, location was king for Smith, and in his most potent combinations of place, light, and gesture, his near steady use of square format allowed his fairy-tale worlds to be elegantly contained within four equal walls. Though humans see the world in the cinematic dimensions of 35mm, it's especially fitting that through Smith's embrace of the square we are prompted to see what he sees because the medium offers its own version of beauty through equivalency and balance.
Rodney Smith photographed in a language that is instantaneous and forever; in image after image in A Leap of Faith we see the humanity and the emotion, the technical mastery and the reverence for a time just before, one built of endless possibility. From the cover image of the book through the iconic photo titled Don Jumping over Hay Roll No. 1, Monkton, Maryland, 1999, it's the continuous presence of what can only be described as beauty leaping off the page and into our consciousness.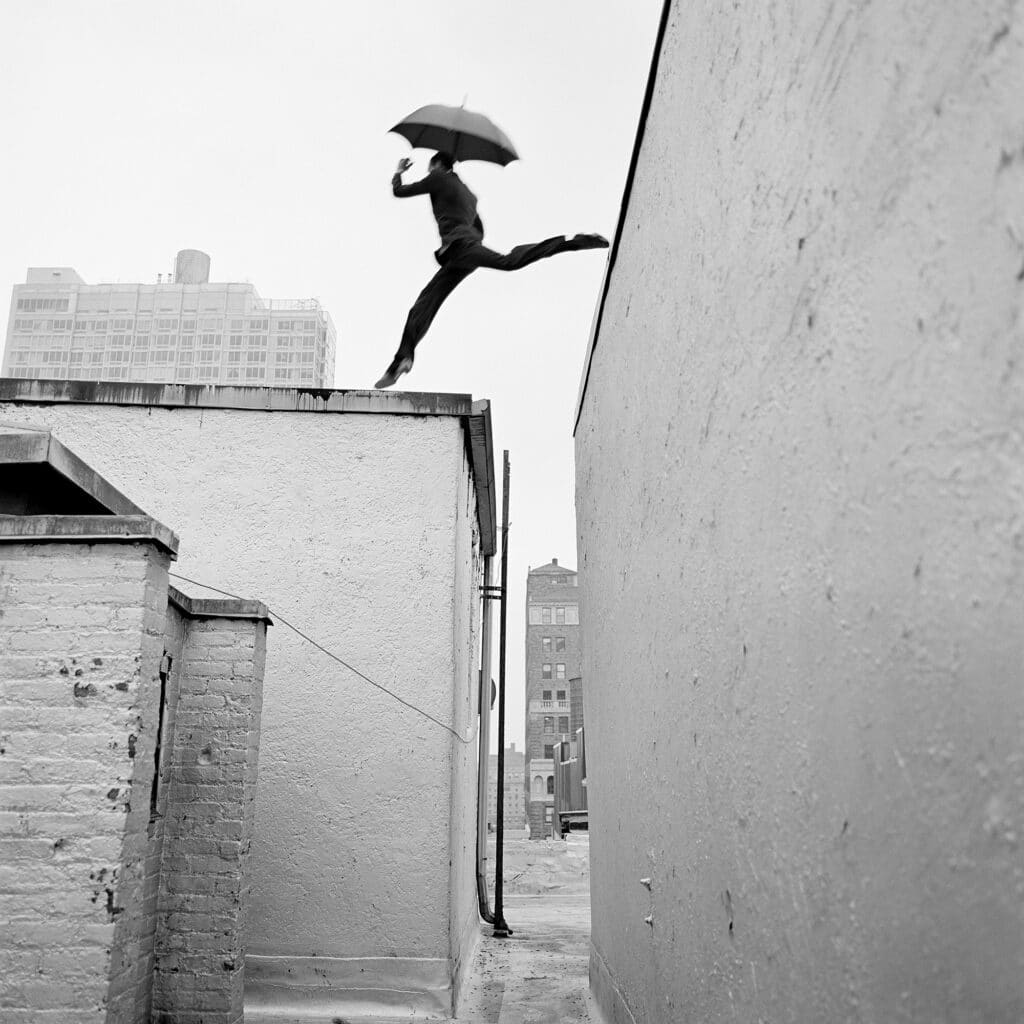 Rodney Smith : A Leap of Faith, J. Paul Getty Museum, Hardcover, 248 pages, 2023, $65.
Rodney Smith Retrospective at the Gilman Contemporary Sun Valley, Idaho, from June 13 to July 25, 2023.