The Beatles, the Rolling Stones, the Who, John Coltrane, Nina Simone, Serge Gainsbourg, Marianne Faithfull, Johnny Hallyday, Jacques Dutronc, Françoise Hardy: the catalogue of his photographic archives is long. Very long and quite impressive. Roger Kasparian was one of the first to witness the sixties' frenzy that has no equal today. Freelancing for now-defunct magazines and music labels like Decca, Roger Kasparian remains little known to the public. A Parisian of Armenian origin, he preferred to leave behind "a young man's diversions" and take over his father's Studio Boissière in Montreuil. An art photographer like his son, the father was a survivor of the Armenian genocide and had worked for the Harcourt studio. Ten years were enough for Roger Kasparian to capture a pivotal era in Paris, immortalizing French and international icons even before they rose to fame.
The Zeitgeist
Kasparian's images exude powerful aestheticism and a familial ambiance. The yet-unknown and totally accessible artists were just getting off the ground. Freshly decommissioned from the army, after serving for three years during the Algerian war, Roger Kasparian documented the early days of a musical scene divided between the yéyé revolution, the rock craze, and a wave of jazz. "I lived through an era without really realizing it," the 84-year-old photographer muses in his studio transformed into an art lab by his daughter Maccha.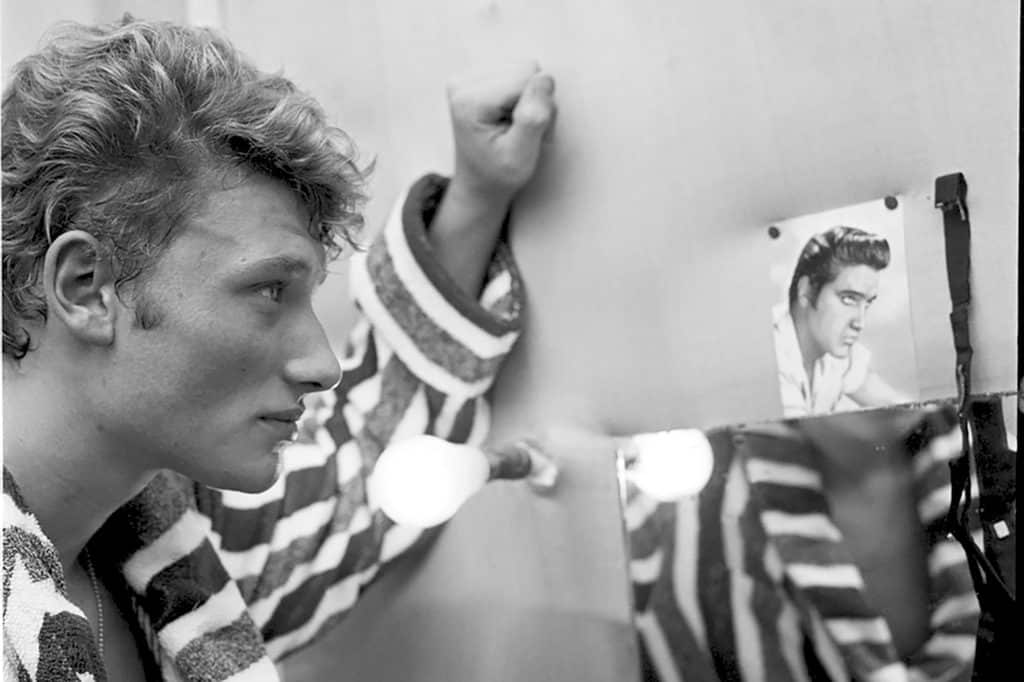 Looking at his recently unearthed collection, one wonders how it could have been stored away and forgotten for fifty years. It offers an authentic portrayal of emerging pop and rock stars and jazz musicians over a short period of time, playing with framing, shots, and depth of field. "I always took pictures for myself and for the people I was photographing," Kasparian explains with humility. "I only tried to sell them to magazines and record companies. When I moved on ten years later, I was no longer interested in music or its trends. And it didn't occur to me that it could have any commercial, pictorial, documentary, or historical value."
In the right place at the right time
For a 23-year-old freelancer he was then, finding original material and a different context than his peers did, was a question of sink or swim. Kasparian was competing with people like Jean-Marie Périer and Tony Frank who worked for the magazine Salut les copains. "Périer was able to bring [his models] to his studio, dress them up, apply makeup. He had a more baroque mindset," recalls the photographer. "I didn't have the means, and I took photos on the fly rather than posed. What interested me was not so much concert scenes, because all the photographers were covering those, but rather capturing how the artists lived and developed. I followed them as far as I could."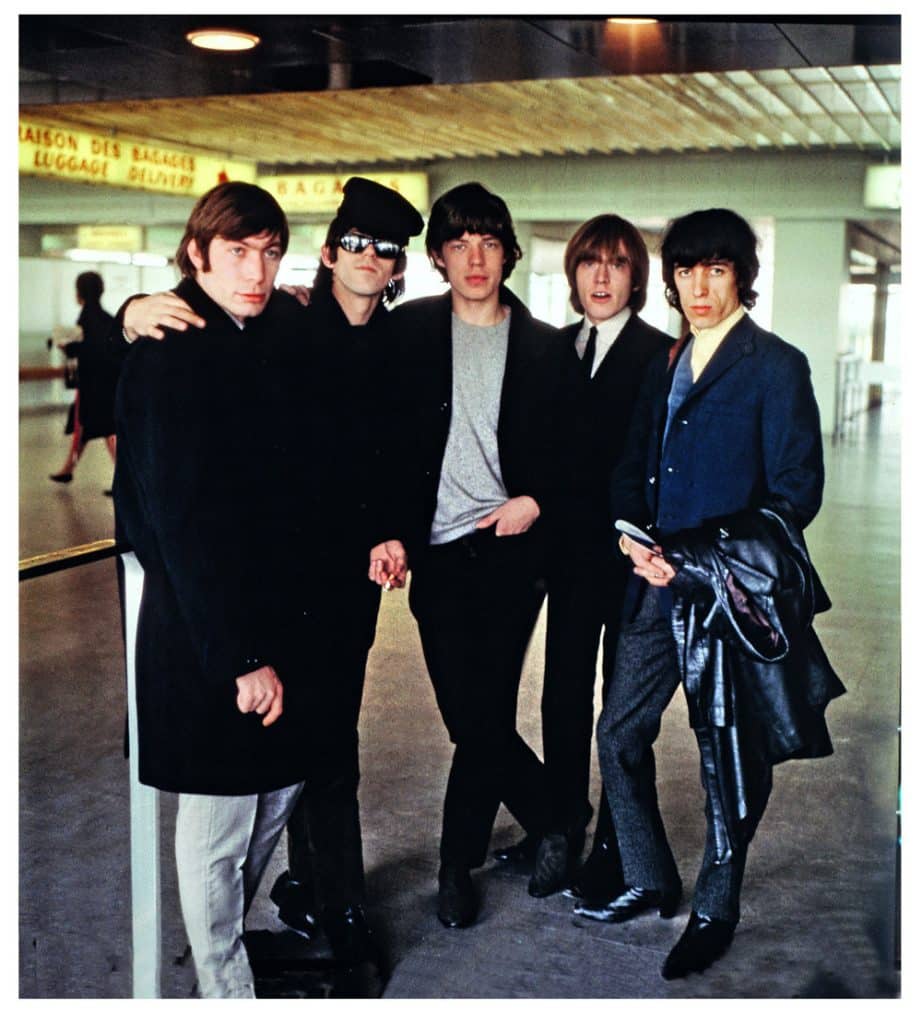 This enthusiast of the snapshot was discreet, shooting future celebrities in natural, intimate settings, where the unbelievable sits next to the inimitable (as evidenced by a shot of the Rolling Stones in a totally deserted hall at Orly airport). "I was hanging around musicians looking for ideas," Kasparian recalls. "I took this route because they were the same age as me. These young artists needed photos and I needed subjects to photograph. The French chanson and yé-yé music became very popular, and then came the rock wave. For the most part, these musicians were unknown."
Musical competition
This privileged relationship allowed Kasparian to photograph the musicians on the go and follow their every move: in the streets of Paris, in hotels, at restaurants, bars, concerts, and backstage … Everything seemed possible, everything was within reach in his photographic wanderings. "I was in direct contact with the artists, the record companies, the press agents. At the time, there was nothing formal about it," he says, and chuckles: "The papers weren't very interested in this sort of thing. They thought the yéyé wave would not last, nor would Johnny Hallyday."
Next came the Who, the Kinks, the Rolling Stones, the Beatles, the Moody Blues, the Animals, Procol Harum… All this long hair and incendiary rock landed in Paris, igniting a cultural, social, and musical convergence: "With the Beatles, for example, I quickly understood that it was necessary to elbow my way forward to get the best shots of their French tour. I picked them up at the Bourget [airport] and followed them to [Hotel] George V. I waited a long time to get more intimate photos at the hotel terrace."
As for the jazz scene, Roger Kasparian didn't miss a beat, shooting the legends as soon as they arrived on French soil: like John Coltrane captured at the airport, Thelonious Monk with his wife Nelly, Ray Charles and his family, Duke Ellington in his hotel room, and a poised Nina Simone at the piano…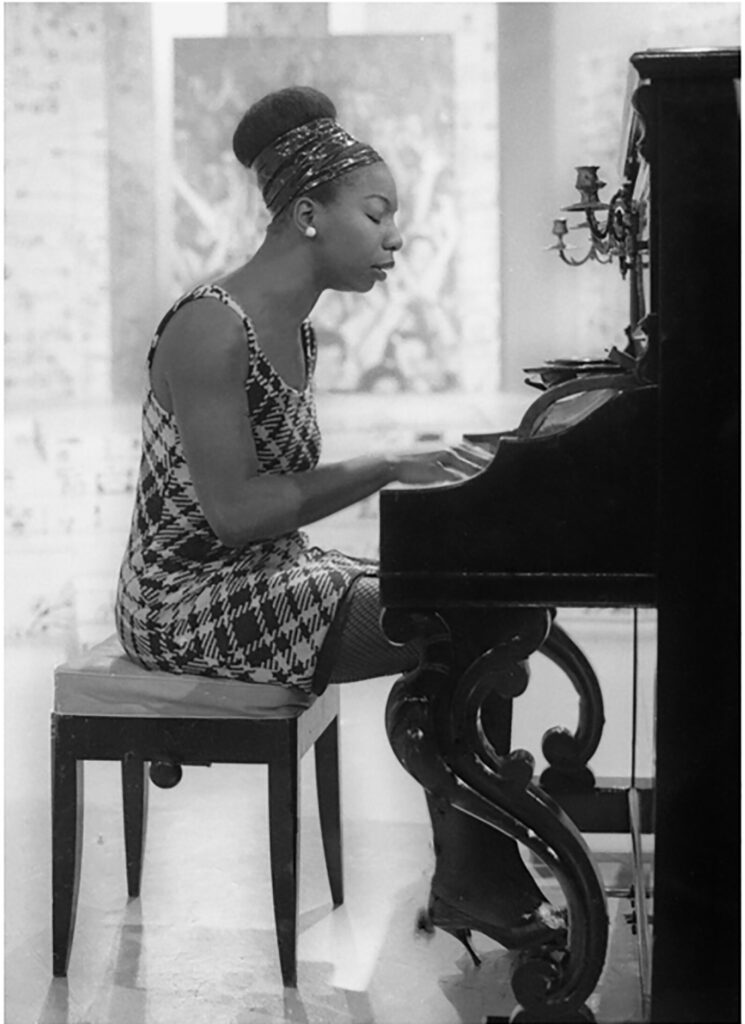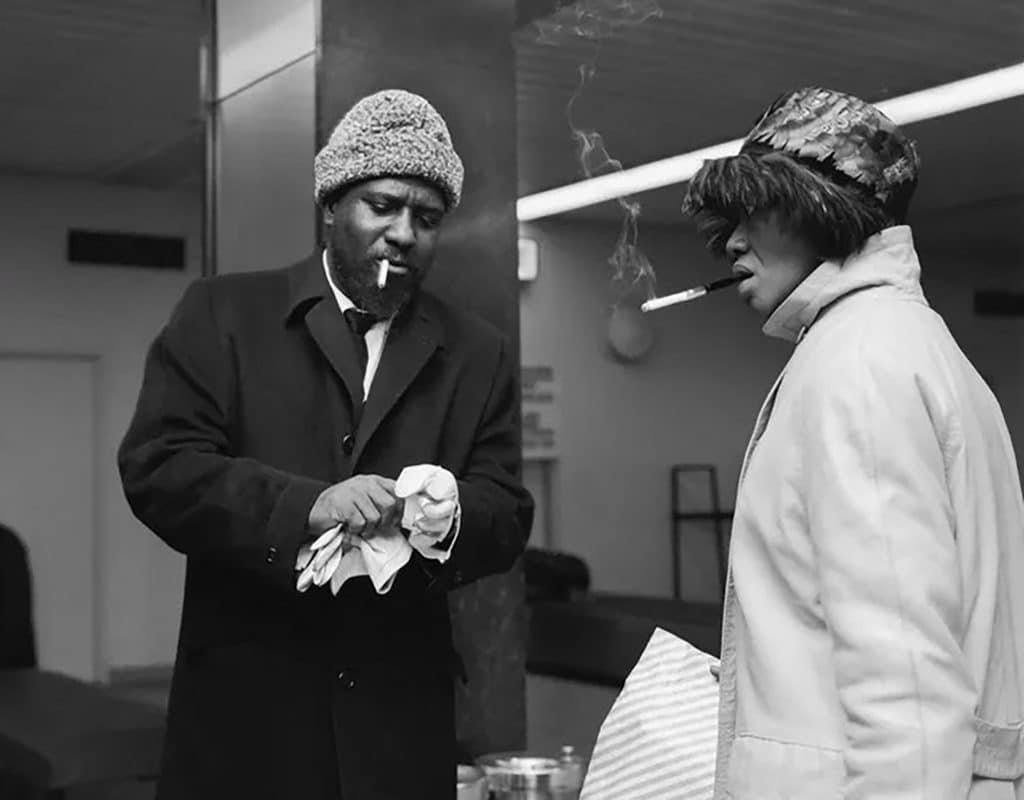 A cinema jackpot
Kasparian's most lucrative shot remains the one of Romy Schneider and Alain Delon. With a Rolleiflex slung over his shoulder, the photographer found himself that day at the American hospital in Neuilly: "I don't know why I was there, when someone came up to me: 'Are you the France Soir photographer?' I didn't correct him, and next I know I'm in a room with a bedridden Romy Schneider and Alain Delon at her side. I said to myself I had gone too far. But then the actor asks me: 'What should I do?' I had spotted a box of chocolates on the bedside table and I followed my intuition: 'Give her some chocolate!'"
Roger Kasparian took twelve pictures, all the time worrying the France Soir photographer might turn up, and then he went home. "For my peace of mind, I got in touch with the editors to offer them the photos," Kasparian recounts. "The head of the photo department replied: 'Why not, bring them by.' I developed my prints and went to rue Réaumur. The guy, his feet propped on the desk, glanced at them without touching them, and asked: 'How much do you want?' I muttered, '50 francs.' He says, 'Leave them with me.' The next day, my picture was on the front page. I felt I had just been had! So I called the guy back, and he offered me 200 francs. European newspapers got in touch to get it. By then I made sure to raise my fee every time!," Kasparian recalled, amused.
A time for accolades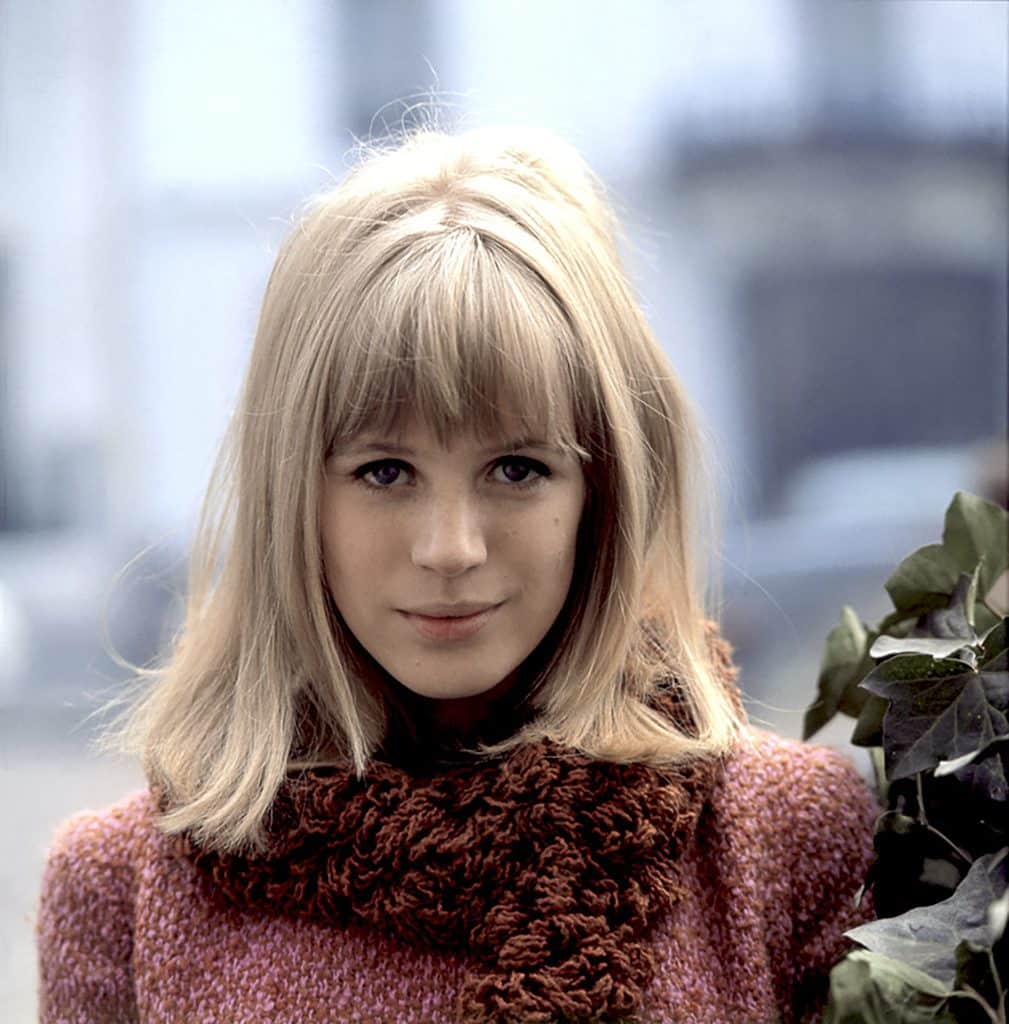 In the 1970s, however, Kasparian decided to abandon this glamorous career. Now a family man, he preferred to devote himself to portraits and wedding photos in Studio Boissière inherited from his father. "For me, that was a young man's thing," he admits retrospectively. "I had to get serious and support my family." Thus we had to wait forty years, until 2011, for this treasure trove to emerge from storage thanks to a chance meeting with a vinyl collector, Alexandre Stanisavljevic. "I was at a Parisian flea market, and saw two young people were buying records," says the photographer, still holding his camera. I went up to them to offer some of my old vinyls. As luck would have it, we ended up at my studio and they discovered my photos hanging on the walls. And the rest is history."
With the passage of time, Kasparian's photographs have become archival documents of a decade in the making. Their recognition is long overdue, which led to the first exhibition at the Snap Galleries in London in 2013. Since then, this record of the sixties has traveled around the world. Collectors are interested because no one can go back and do it over again. "Not even me!," laughs Kasparian, flipping through the pages of his book, with a text by Philippe Manœuvre (published by Gründ, 2014). "All these artists are now global celebrities."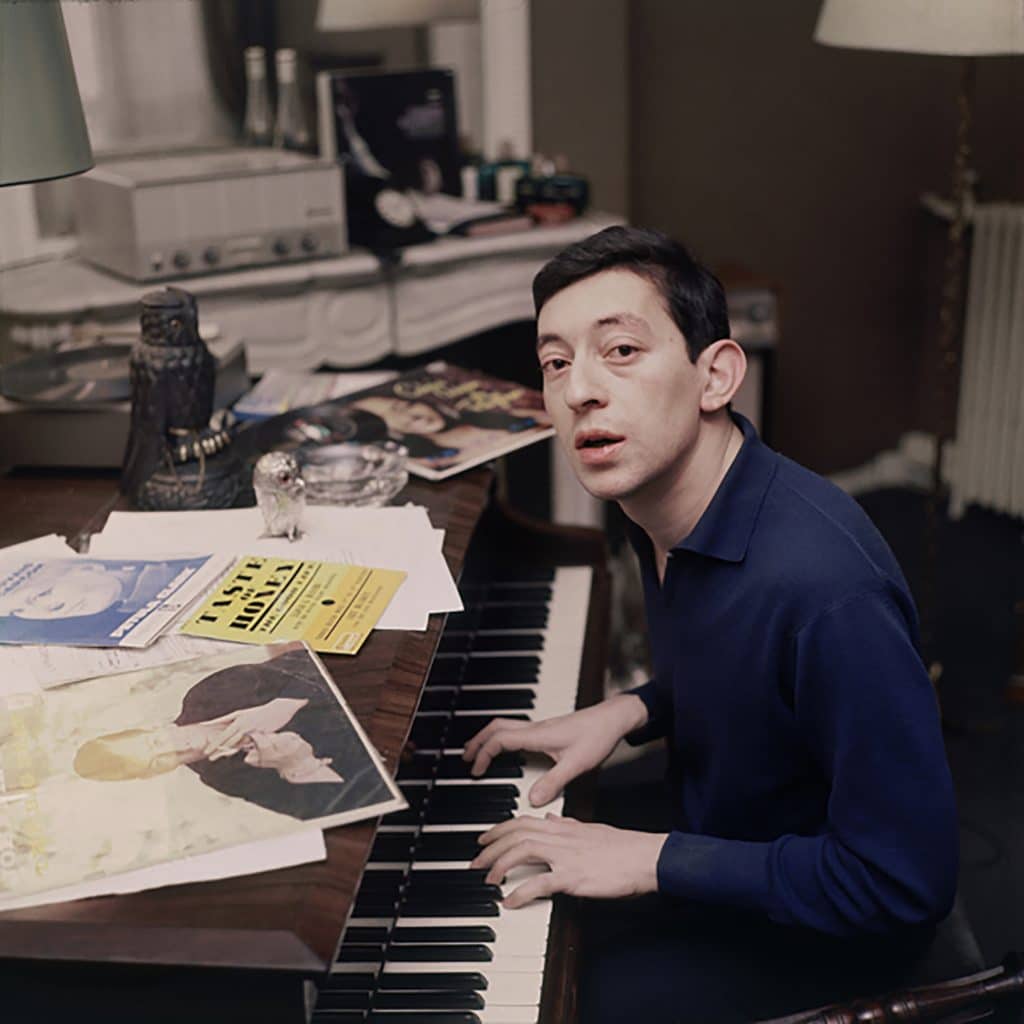 The exhibition "Music Revolution: The Sixties in Paris" at the Jazz Club Étoile takes us back in time. Since 1975, this renowned venue, now celebrating its reopening, has hosted great names in jazz, blues, soul, and rock, such as Dizzy Gillespie, Cab Calloway, B.B. King, Dee Dee Bridgewater, and Diana Krall. Roger Kasparian has plenty of anecdotes about some of these legends. For example, about Stevie Wonder: "He must have been twelve. His record company had put him up in a hotel near the Olympia and left him with me because I was taking pictures. So there we were, just the two of us. I didn't speak English and he couldn't see me. Communication quickly became a problem." The exhibition showcases thirty silver gelatin prints, which depict an atmosphere of musical creativity, revolutions, and transformations and a constellation of stars who continue to inspire fresh talent.
Roger Kasparian, "Music Revolution: The Sixties in Paris", until March 2, 2022, Jazz Club Étoile, Hôtel Méridien, 81 boulevard Gouvion Saint-Cyr, 75017 Paris.