I didn't know I had seen Eve Arnold's pictures of Joan Crawford before. These startling black and white images of the legendary Hollywood actress, her eyelashes in the close embrace of an eyelash curler, skin pressed by a facialist's hands, or holding a broom as she stares blankly into the depths of her kitchen. This is an experience I notice I have quite frequently when I look at the foundational photographer's work, she who was the first female member of Magnum. She who worked as a photographer for some 60 years. She who, in many ways, helped change the face of modern photography.
Maya Binkin, curator of the UK's Newlands House Gallery exhibition "To Know About Women: The Photography of Eve Arnold" opening July 1, tells me this is not a phenomenon unique to me. Indeed, she herself had known many of Arnold's now-iconic images–among them a sultry Marilyn Monroe gazing at the camera while wrapped in bedsheets–without knowing Arnold had photographed them. And Arnold's influence is magnificent. She was among the earliest people to photograph Black models and designers in Harlem's thriving midcentury fashion industry.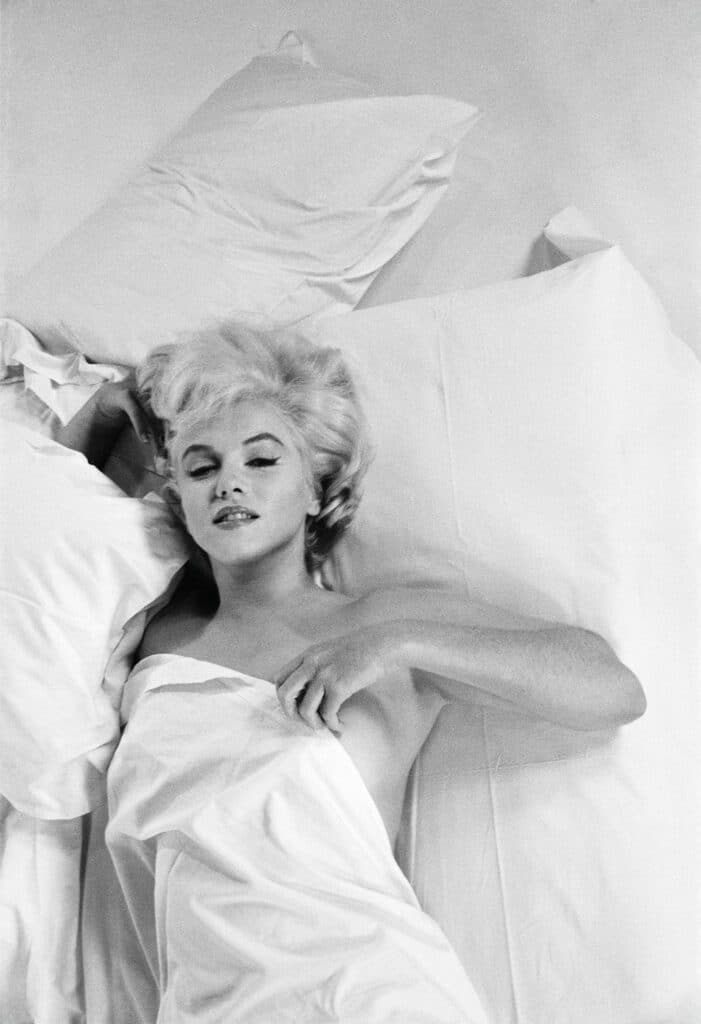 She was also among the first to photograph celebrities in a documentary style, starting with a 1952 Esquire photoshoot of Marlene Dietrich at Columbia Records. She won a National Book Award for her 1980 book of documentary reportage called In China, had a solo exhibition of her work at the Brooklyn Museum, and earned a Lifetime Achievement Award from the American Society of Magazine Photographers, among many other accolades.
But Binkin says Arnold's name usually draws a blank stare, even amongst her peers in the art world. This is not the case for Arnold's peers like Robert Capa or Henri Cartier-Bresson, or even her contemporaries like Diane Arbus. So what happened? Why is Arnold's work, master though she was, not embedded in our cultural memory in the same way?
The issue is three-fold, Binkin suggests, and none of the intricacies of the issue are new to photography itself. First is the way photojournalism has been perceived, or not perceived, as an art form since its inception. Indeed, this is part of the reason Magnum itself was founded in 1947, its members both reporters and artists, as the foundation would say. While Binkin mentions Arnold may not have wanted to don the "artist" label herself, she most certainly did see herself as a photojournalist.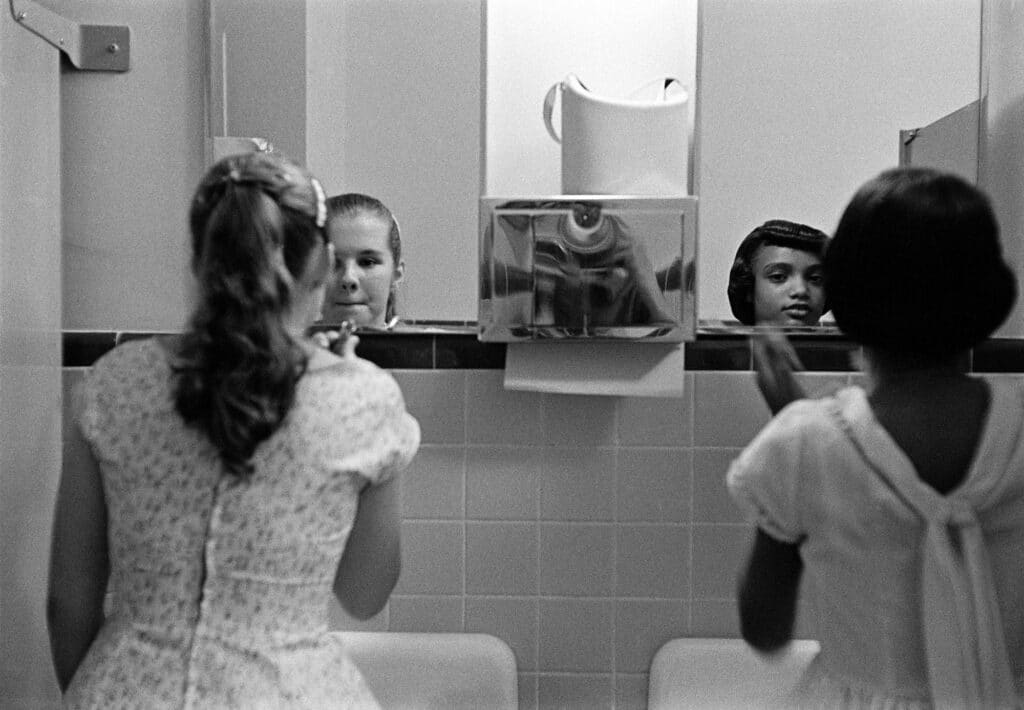 Second is that the management of Arnold's archive is not a full-time commitment for her estate; they do what they can, certainly, and this is the first exhibition of Arnold's work in the UK in a decade, but it doesn't have the breadth of, say, The Richard Avedon Foundation. And the third is, well…would this have happened if she was a man?
"Everyone knows who Robert Capa was, who Henri Cartier-Bresson was, and [Arnold] was hugely famous in her lifetime, but for various reasons, has dropped out of that lineage. And I think that I hope that this exhibition will go [some] way into bringing her back into the focus," Binkin says. It is all the more reason to pay attention, now and always, to Arnold's vital work.
When I think of Arnold's work, I remember the way the natural light poured into a photograph and the way she wasn't afraid of shadows, the way she knew the brilliant blend of darkness and light, the sharpness of contrast, the way she allowed people to be seen as themselves–and the way they allowed her to do that. I remember walking past an image I loved of a celebrity, only to realize over and over it was hers.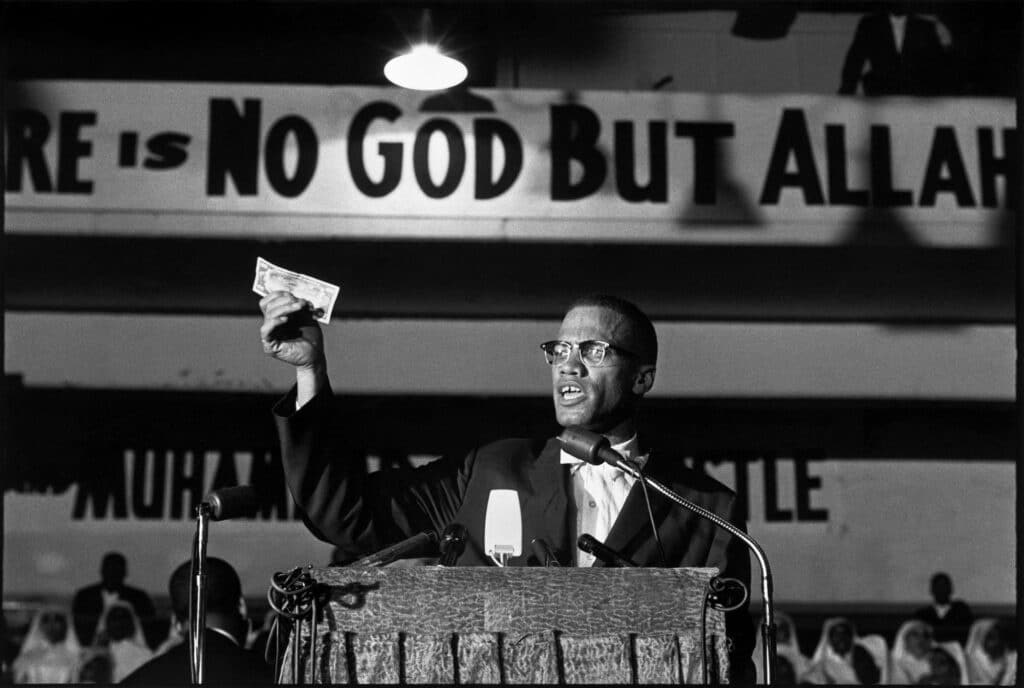 Andy Warhol, Marilyn Monroe, Paul Newman–it's that Eve Arnold again! I definitely had a type, as it were. But interestingly, groundbreaking though her celebrity images were, they were more done for money than anything else, Binkin says. And while many of Arnold's celebrity images have endured, her real passion was social reportage. It's not entirely surprising, as she photographed celebrities in this way as well.
Indeed, Arnold's career starts while taking a photography class with legendary Harper's Bazaar art director Alexey Brodovitch, going up to Harlem for the aforementioned fashion events. Black life, let alone Black fashion, was rarely depicted in mainstream magazines, and fashion photography was almost always done in a studio, making her pictures doubly rare.
The pictures were ultimately published in the UK's Picture Post–albeit with racist captions that so deeply infuriated Arnold she vowed to write her own copy whenever possible moving forward–and she was off. Social reportage was her passion, which included projects like the revolutionary "First Five Minutes of a Baby's Life" for LIFE magazine, which helped allow a discussion of pregnancy and birth to the American consciousness. This was something previously unheard of in a time when "kids arrived in mothers' laps with a stork," as Binkin says. It only went on from there.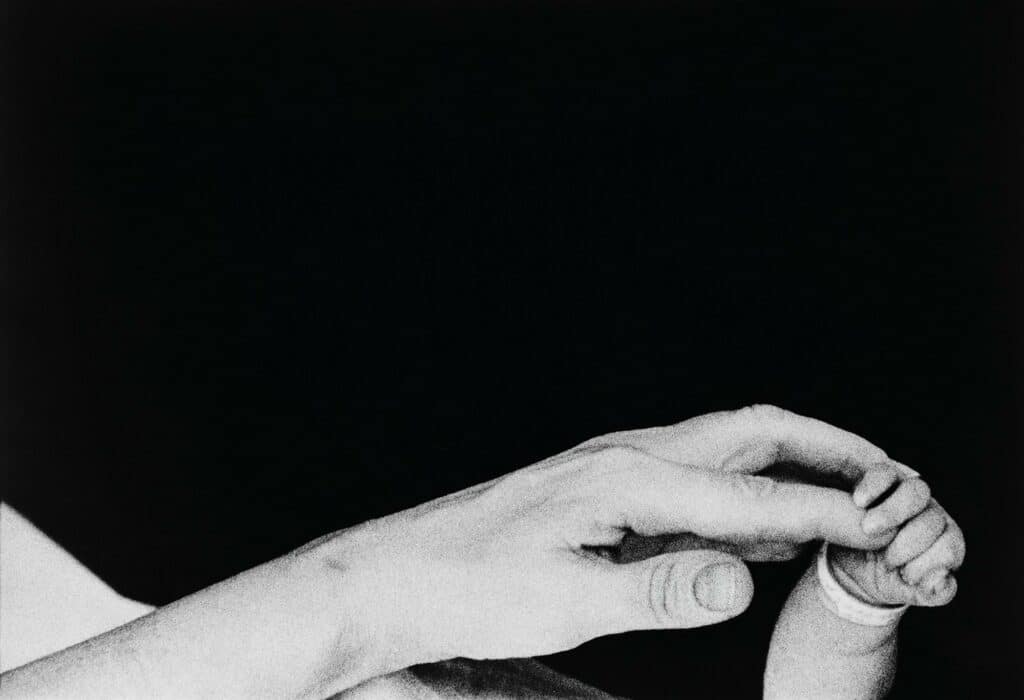 Arnold spent 10 years photographing and befriending Marilyn Monroe. Between 18 months and two years photographing Malcolm X. She photographed same-sex marriage in the early stages of queer liberation, long before mainstream media would have taken notice, at a lesbian wedding in 1965 London. She even became a filmmaker, producing a documentary called Behind the Veil about women living in a Dubai harem for the BBC in in 1971.
She spent a total of five months in China in 1979, with "her own itinerary some 40,000 miles back and forth across the mainland, accompanied only by her interpreter," according to Magnum. In 1974, Arnold collected social reportage and celebrity work into a book called The Unretouched Woman, now out-of-print but still considered an intelligent, insightful, and essential photographic volume. It was her first book.
She was 64, and would still work for several more decades to come. "I think that she was also very painfully aware that she was a woman in a predominantly male world. And I think that she had a choice, she could have either have sort of "maled up" her photographs and tried to emulate more her peers, or she could bank on her woman-ness. And that's what she did," Binkin says. Arnold entered many spaces where men wouldn't be allowed, exposing attitudes toward all women in the process. "I think that that's actually what made her stand out as a photographer."
Binkin opens the "To Know About Women" exhibition with this social reportage work on the gallery's first floor, hoping people will be able to see this aspect of Arnold's photography before the celebrity work they might know better (which is on the gallery's second floor). Indeed, this is the work that most captured Arnold's heart. "She says herself that, possibly naively, she and her colleagues at the time felt that if they could hold a mirror up to society, they could maybe [cause] change," Binkin says. "Quite frankly, thank God for Eve Arnold, because a lot of those stories that became talking points would have gone completely unnoticed had not been there had there not been a female point of view." Arnold, in turn, was and remains essential viewing.
Eve Arnold, To Know About Women. Newlands House Gallery to stage UK's first Eve Arnold retrospective in ten years. 1st July 2023 – 7th January 2024.