A new exhibition brings together scenes of LGBTQ life in the years before Stonewall in the famed beach town of Cherry Grove, New York.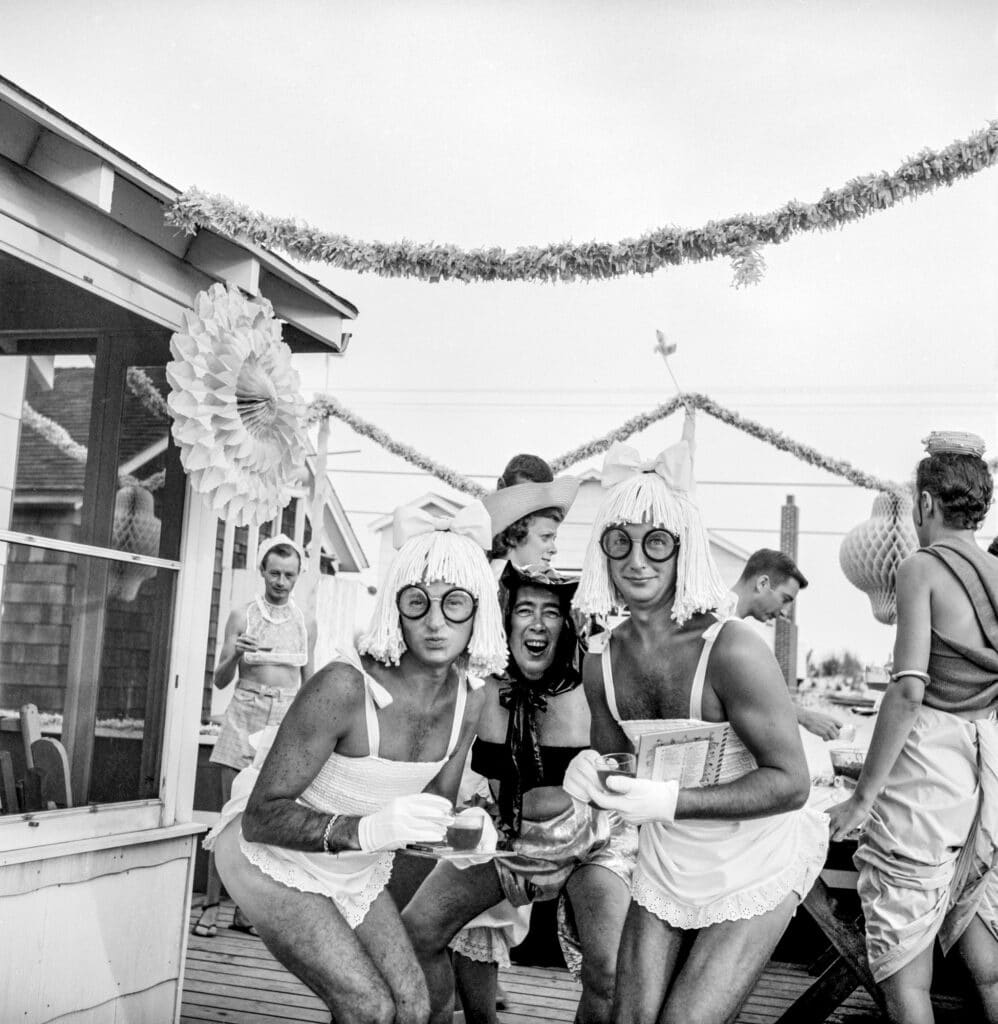 One of the very first gay beach towns in the United States, Cherry Grove on Fire Island became a weekend and summer destination for the LGBTQ community in the years before the Stonewall riots, widely considered one of the most important events leading to the gay liberation movement. At a time when homosexuality was considered both a crime and a mental illness, Cherry Grove provided sanctuary from persecution, creating a space for the community to enjoy the pleasures of life on their own terms.
In the new exhibition, Safe/Haven: Gay Life in 1950s Cherry Grove, curators Brian Clark, Susan Kravitz, and Parker Sargent of the Cherry Groves Archives Collection bring together 70 enlarged photographs and additional ephemera that offer a window into this extraordinary chapter of American history. Featuring images made at the beach, theater performances, art exhibitions, Duffy's Hotel bar, the annual regatta, and end-of-season costume ball, where revelers could openly flout laws against cross-dressing, the exhibition celebrates the power of joy, love, and resilience just in time for Pride Month.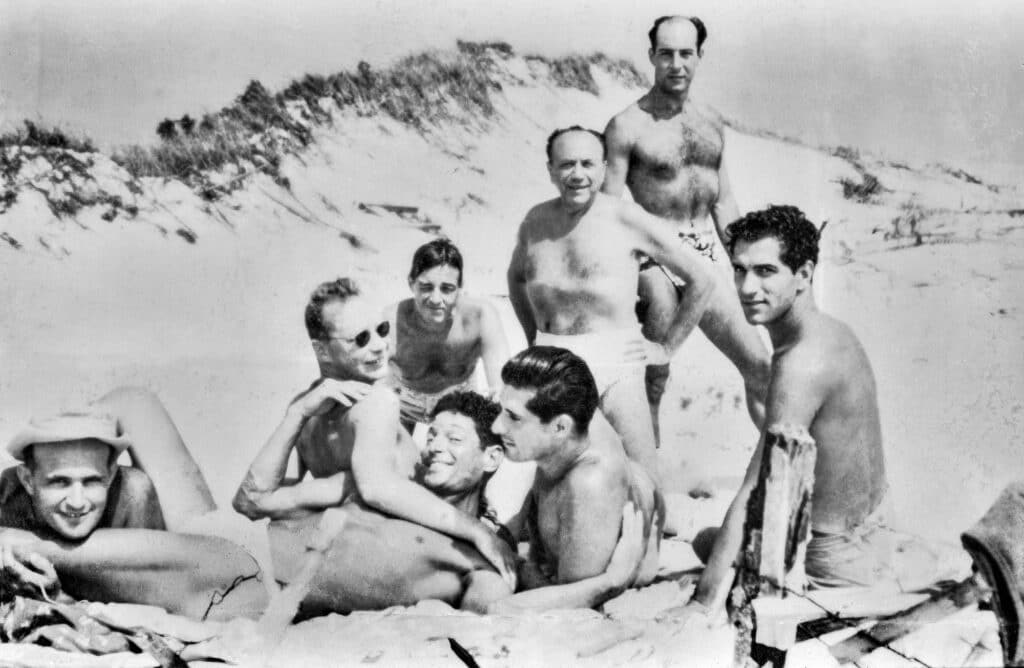 "Hate and homophobia often forced homosexuals to live in secret in order to protect their own safety and reputations," says Clark. "Salvaging our gay history is critically important to validate the ways we existed. We honor our gay elders and gay ancestors by telling the truth about their joys and struggles along with acknowledging their leading contributions to our world."
Pride, a Deeper Love
In the 1930s, artists, writers, dancers, Hollywood celebrities, and Broadway stars first flocked to the Grove, creating the perfect escape from the hustle of New York life. By the 1950s, it had become a secluded oasis for queer society as word spread through the grapevine. "It became known as the destination for anyone seeking to explore his/her/their sexuality and wanting to challenge the norms of gender roles," says Kravitz. "In those early years one could sunbathe nude on the beach or sneak off into the grassy dunes for a brief sexual encounter."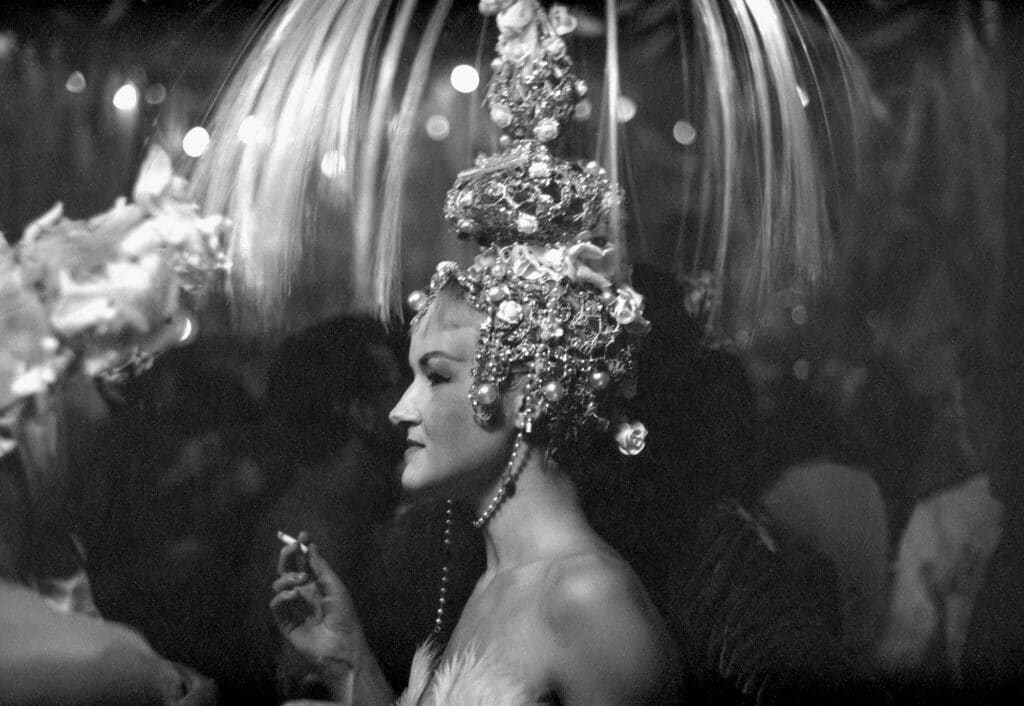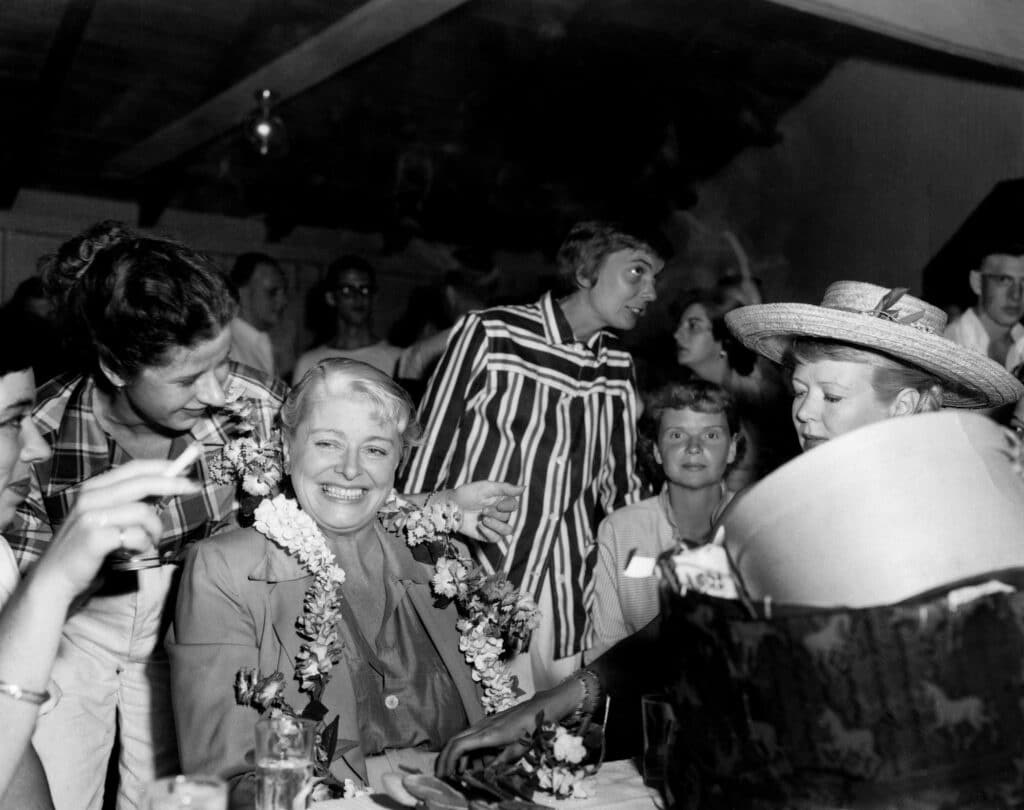 Famous writers including Christopher Isherwood, Patricia Highsmith, Carson McCullers, and Tennessee Williams flocked to the Grove, while Truman Capote penned parts of his celebrated novella Breakfast at Tiffany's while staying at Carrington House in 1957. But what makes the exhibition remarkable is not the celebrities but the regular folk who, in fearlessly being their true selves, planted the seeds for the Gay Liberation Movement.
"So often when looking at the photos in the exhibition, I feel like I am looking at people I know today. I see the same light in their eyes, the same smiles on their faces, the same fabulous expressions," says Sargent.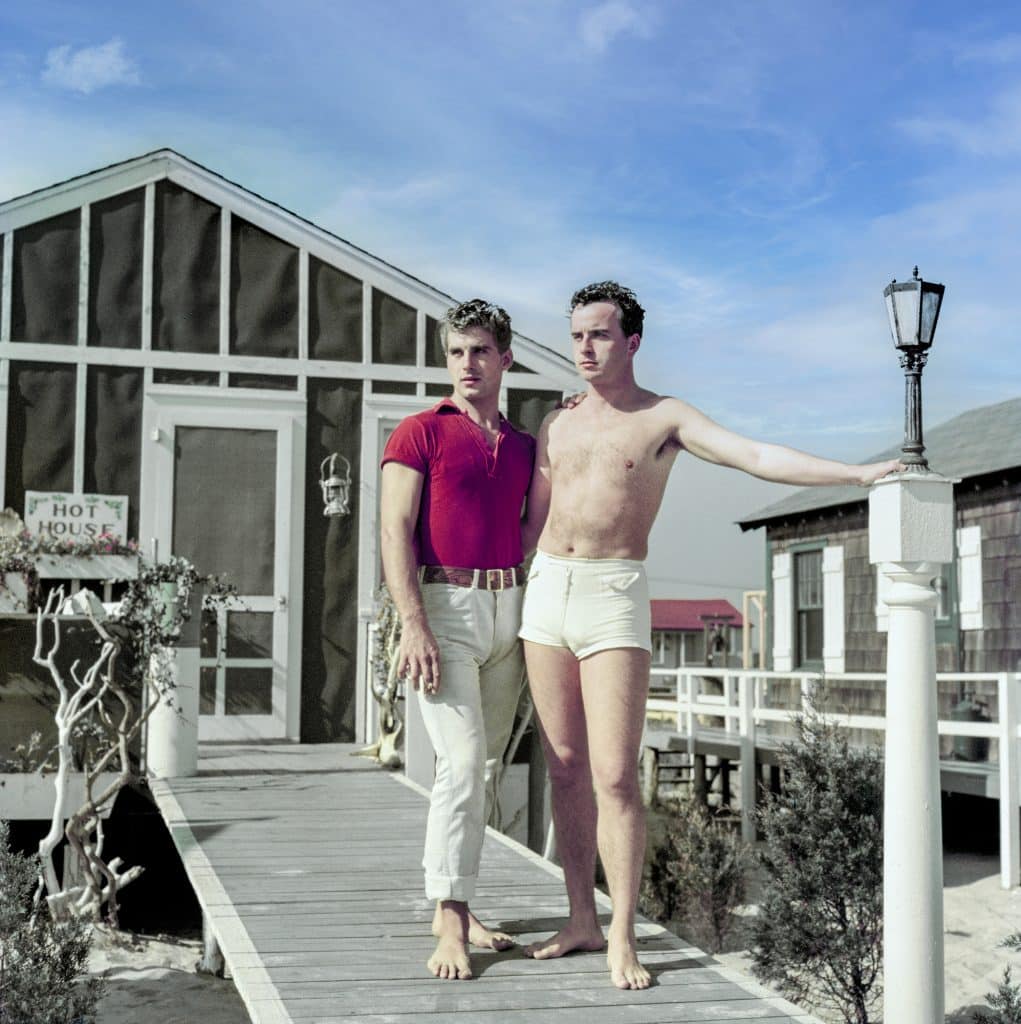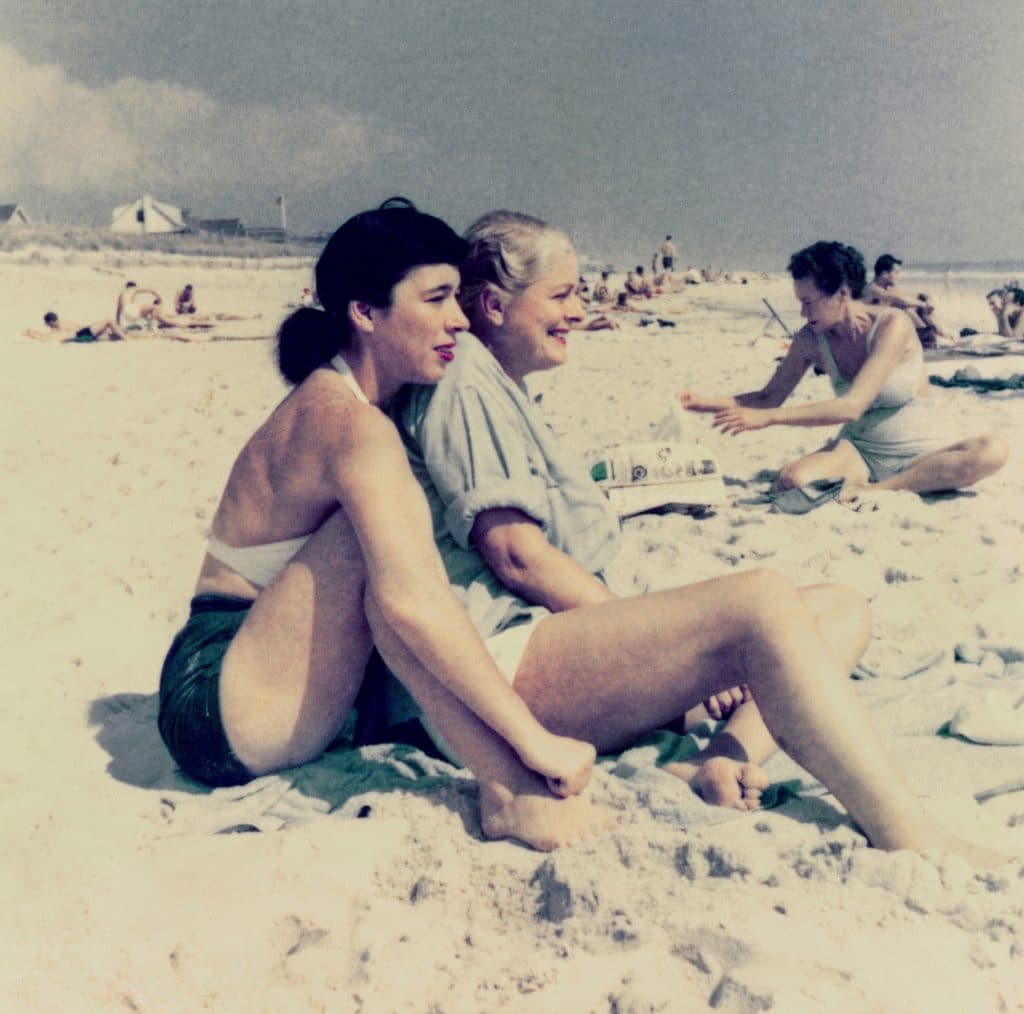 "As a trans woman I know how difficult it is to find comfort in most spaces and it's enchanting to see these gay men and women living their truth in a time when it wasn't safe to be an 'out' homosexual. When you see others being brave, it can inspire the same in the viewer We are given a glimpse into moments of social freedom and emotional intimacy, which is something that so many of us seek in our own lives, no matter what our sexual identity."
By Miss Rosen
Miss Rosen is a New York-based writer focusing on art, photography, and culture. Her work has been published in books, magazines, including Time, Vogue, Aperture, and Vice, among others.
"Safe/Haven: Gay Life in 1950s Cherry Grove," through October 11, 2021. The New-York Historical Society. 170 Central Park West, New York, NY 10024, USA. More information here.