The star of American photography, Cindy Sherman, is given pride of place at the Vuitton Foundation in Paris. Her show features a multitude of mises-en-scène that caricature our society.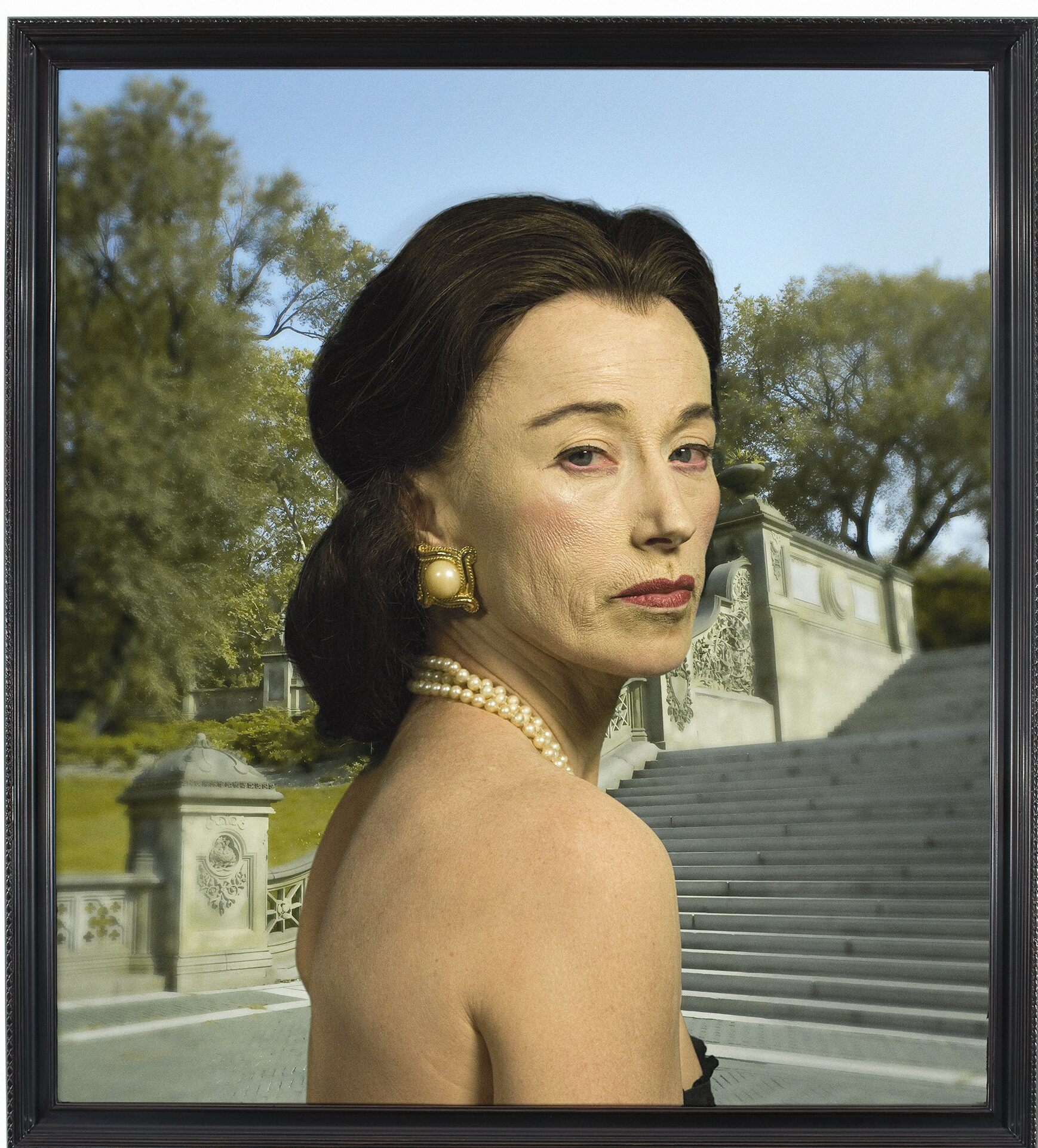 Forty-five years: this is how long Cindy Sherman has photographed herself. The American artist started out in black and white while still a student in Buffalo, NY. Already then, she was trying on facial expressions in a series of twenty-three ID photos… Since then, she has never ceased transforming into different personas using makeup, disguises, and props.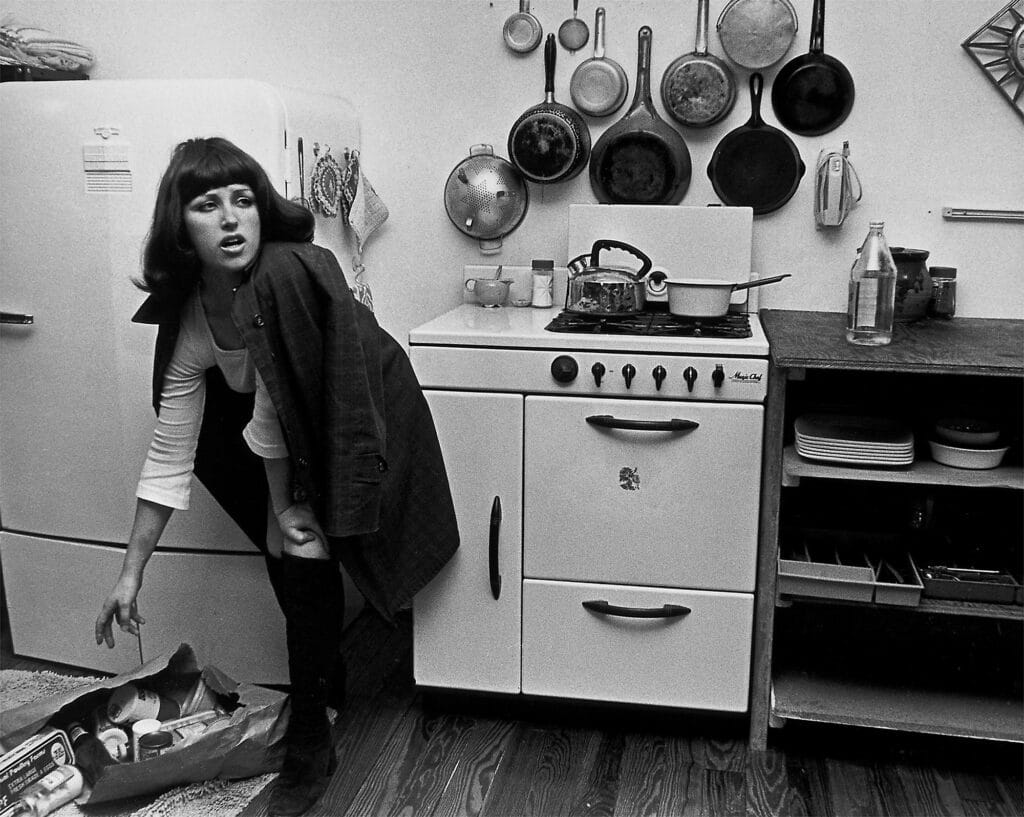 Let there be no mistake: even though she remains the protagonist in her own images, it doesn't mean that she is taking self-portraits. Nothing could be farther from the truth. Cindy Sherman may well be center stage, but it's not her own identity but the society that comes under scrutiny. This is made clear by the retrospective at the Vuitton Foundation, which brings together eighteen series created since the mid-1970s.
From an aesthetic point of view, the 1980s marked a turning point when Cindy Sherman switched from black and white to color. Monochrome photography reigned supreme in the field of artistic photography at the time, whereas color was considered vulgar and synonymous with work for hire, that is, fashion and advertisement. By giving up one for the other, Cindy Sherman also changed the size of her prints: from small and medium she turned to large format. Starting in the 1980s, she thus positioned herself firmly in the field of contemporary art, like the Canadian Jeff Wall. But she does think of herself as a photographer.
A mirror to society
What does Cindy Sherman have to say about the world around us? "Some [photographers] picture exactly what they see. Me, I prefer to show what you would have otherwise missed," she explained on the occasion of the exhibition. In 1976, she singlehandedly portrayed thirty people at a bus stop, representing the diverse population that uses this mode of transportation. She appeared in turns as an elderly lady with a cane, a young high school girl, or yet a housewife loaded with grocery bags…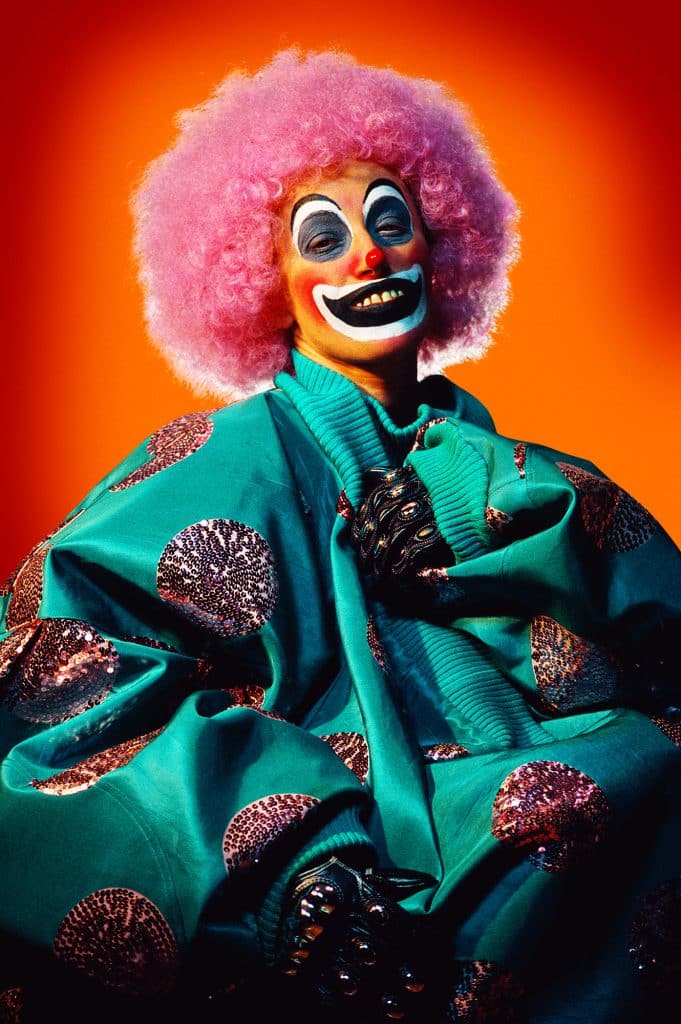 In 1977, she started working on her famous series Untitled Film Stills, which included images that went on to break auction records in the 2000s. This project signaled the introduction of backdrops, often the artist's apartment. Borrowing the codes of film-set photography, she took on the roles of heroines without ever naming them. What interested her was not embodying a particular celebrity, but rather examining the very idea of feminine stereotypes and figures of womanhood fashioned by the film industry.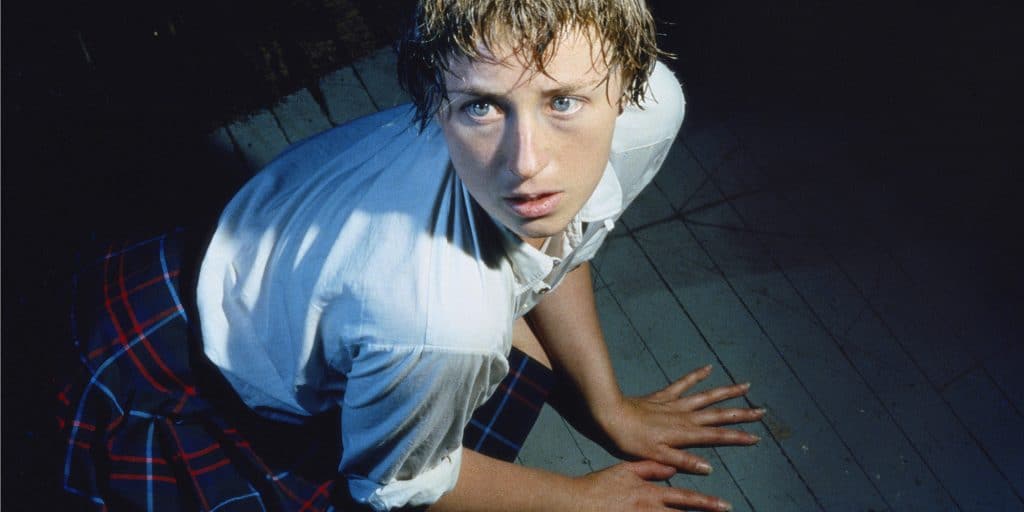 The world of cinema provided the inspiration for another 1980s' color series entitled Rear Screen Projections. Cindy Sherman continued here her exploration of the representation of women, this time using film stills as backdrop—a trick used in cinema since the 1930s to create the illusion that the character moves in a real environment. The artist chose this device precisely at a point in time when it was falling into disuse.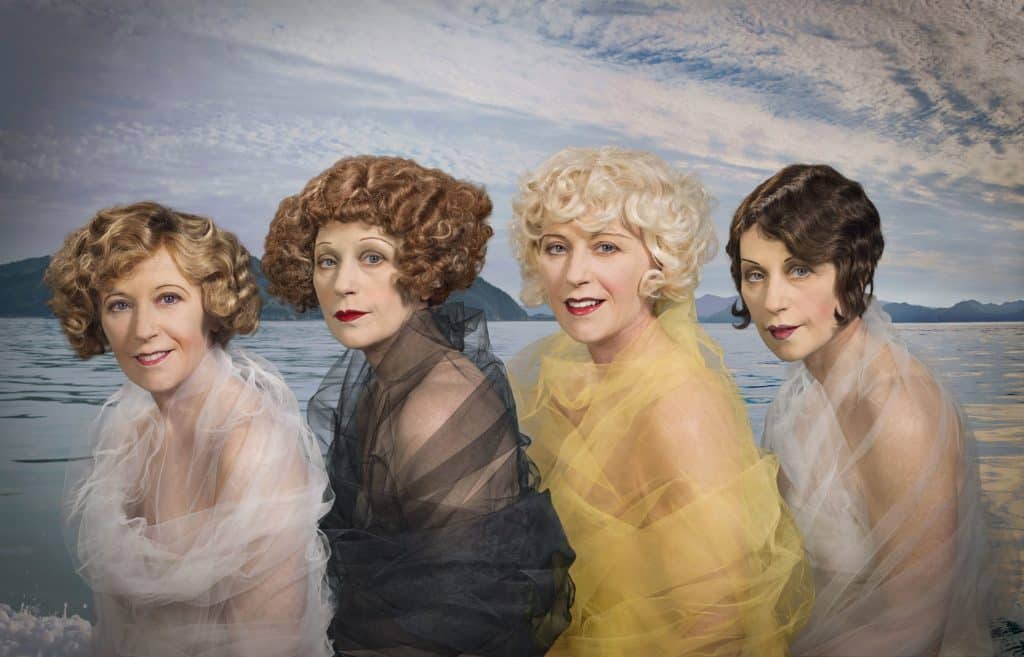 From one world into the next
After cinema, Cindy Sherman tackled the world of fashion, producing uncanny portraits that challenged the standards of beauty defined—and imposed—by magazines such as Vogue and Glamour. In the 1990s, she moved on to the realm of art history, citing great works of portraiture. She appropriated masterpieces by painters such as Michelangelo, Ingrès, and Raphaël, as well as invented others, deliberately trespassing into caricature and provocation.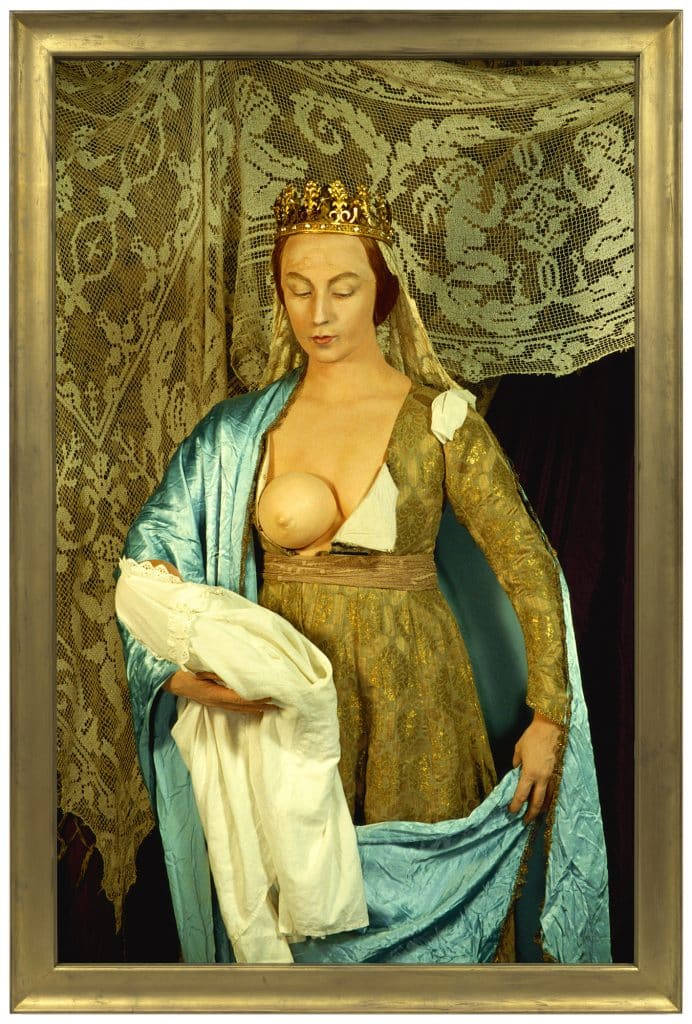 Her series Headshots, created in the 2000s, attacks a social phenomenon—the booming plastic surgery industry—showing distorted faces and human beings turned into monsters. Her characters are, however, manifest more compassion than cynicism, as in the series Society Portraits (2008). Here, Cindy Sherman addresses the phenomenon of aging and the strategies used by wealthy middle-aged American women to appear sexy and seductive despite the passage of time.
From one series to the next, the retrospective at the Louis Vuitton Foundation demonstrates how Cindy Sherman's work has constantly renewed and reinvented itself even within the limits of staging only the artist's own body. In the most recent series, exhibited for the first time, she appears as a man, and is once again a master of surprise.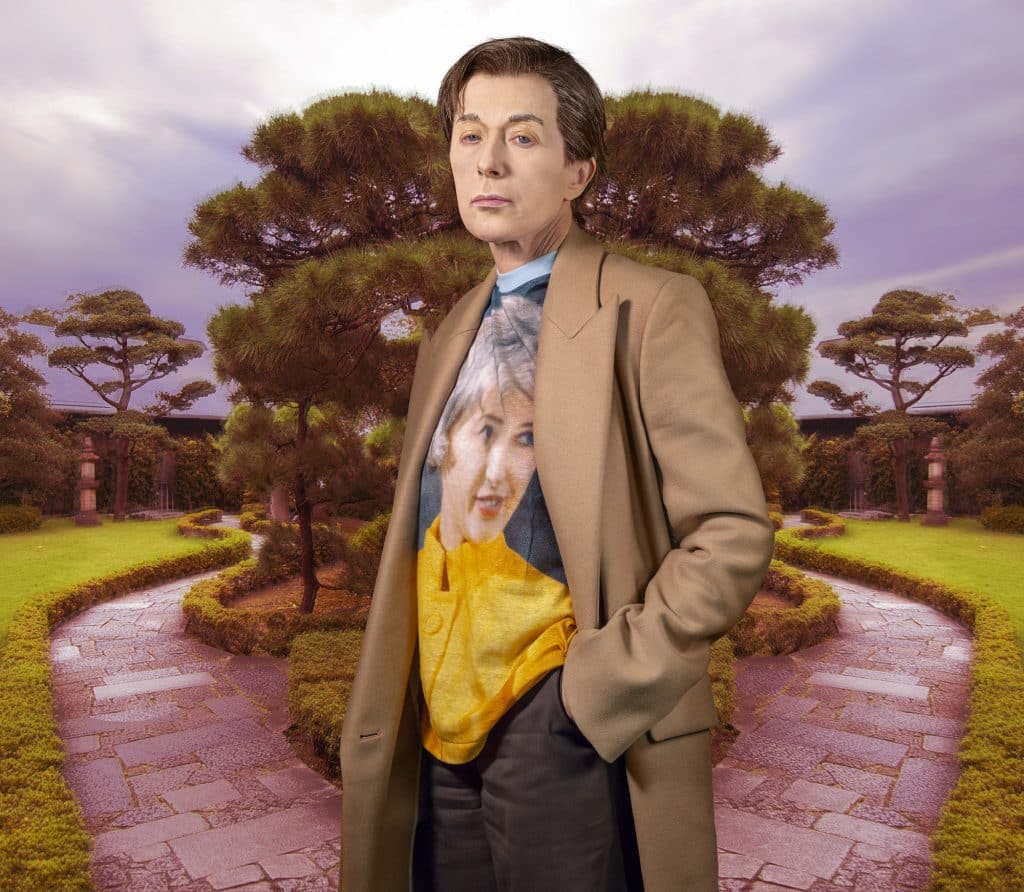 By Sophie Bernard
Sophie Bernard is a journalist specializing in photography, contributor to La Gazette de Drouot or Le Quotidien de l'Art, and a curator and teacher at EFET in Paris.
Cindy Sherman
September 23, 2020 to January 3, 2021
Fondation Louis Vuitton
8, Avenue du Mahatma Gandhi
75116 Paris