What if the screenshot had replaced the camera lens? This is what is happening with in-game photography, or photography of environments and characters within video games. At a time when travel is discouraged, this trend (which goes back a couple decades) is exploding among gamers and photographers alike, who see in it fresh opportunities as well as creative challenges.
Whether photo modes are integrated in the game or you have to find a workaround or even a hack to get your shot, some questions arise. First, are these photos works of art, something that could be exhibited, or are they simple appropriations? Marco De Mutiis, curator at Fotomuseum Winterthur and researcher at the University of Lucerne, classifies in-game photography as post-photography. In a discussion with the photographer Pascal Greco, recorded in the in-game photography book Place(s), published by Chambre Noire, the curator stresses that "photography has often been defined as a technical medium, connecting the camera and its lens to the real world. From this perspective, it is difficult to place synthesis images, manipulation, collage, augmented reality, virtual reality, and screenshots in the field of photography."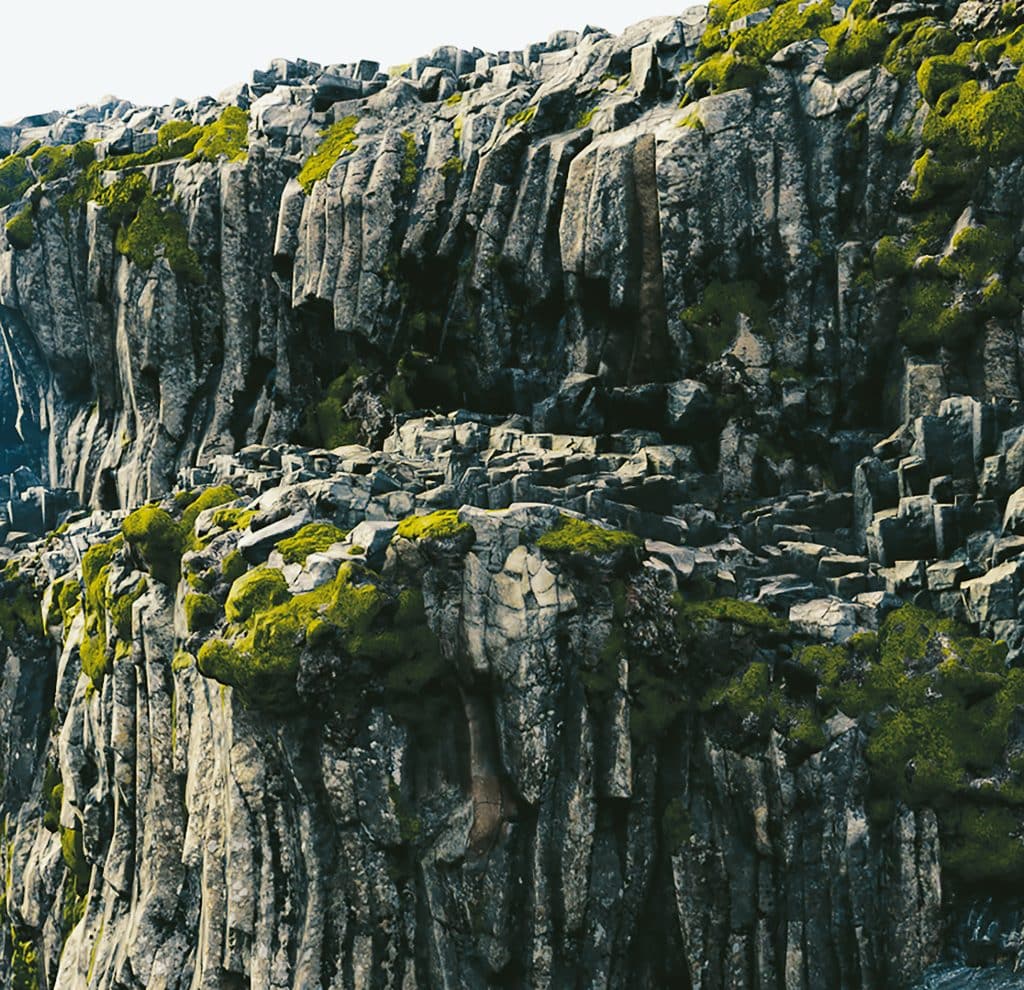 Rather than the word "photography," De Mutiis prefers the concept of "photographic message," which breaks down how we define an image. "I think that video game photography does belong in museums of photography. It is also one of the media. … It is photography. And it can be art." Let's recall, for instance, that in 2015 the screenshots of virtual environments by the Dutch artist Robert Overweg were displayed at the Centre Pompidou.
The second question we are confronted with is, who owns what is captured? "Presently, for copyright reasons, I don't sell any of my shots, I just share them," says in-game photographer Élise Aubisse, who would like to sell her prints. As part of her research, the artist had contacted various video game publishers, who had no problem with the distribution of her images but were opposed to their marketing.
"From a legal point of view, if we admit that the video game in which the photo is taken is itself a work of art, then we could speak of use, of reproduction. And this might be considered to be an act of counterfeiting, prohibited by the law," said Maïa Kantor, a lawyer specializing in media and intellectual property law. However, as many artists point out, there is a grey area, or at least some room for maneuver: "At this stage, one question has not been addressed by jurisprudence, namely whether the use of a video game extract could meet the conditions set by certain exceptions to copyright, such as the right of quotation." Under certain conditions, including brevity, French law allows a primary work to be quoted without the author's permission. As Maïa Kantor further noted, "we have different laws governing the quotation of visual art, musical compositions, and literary works, but we have no laws governing the citation of video-game-based works." This gives a glimmer of hope to the three photographers we are showcasing, who illustrate in their own way the beauty and sensitivity of virtual creations.
Elise Aubisse: An in-game war photographer
Toward the end of her studies in photography, the French artist Elise Aubisse, passionate about video games, had to choose a subject for her thesis. "I did some research to see if it would be possible to bring together video games and photography. It turned out that the perfect 'meeting point' was the screenshot." A new world had opened up! In-game photography was already an emerging field, and the young photographer would examine it, bringing a theoretical point of view. She realized her first series of screencaps in the game Star Wars: Battlefront, surrounded by stormtroopers in mid-combat, like a real war photographer.
She also makes portraits. Each comes with a story; there is a sense of staging, a psychological depth to the characters. She photographs NPCs, or non-playable characters, with whom she interacts. For example, Cait, her face captured in chiaroscuro, meets the player's gaze in Fallout 4: "We meet Cait in an arena where she is the undisputed champion. After defeating her in a duel, you can choose to have her as your companion. I took this portrait shortly after meeting her. I deliberately chose a spot with a plain, uncluttered background, and in total contrast with her original environment, which is more urban and violent," pointed out the artist. To create this series of portraits, she photographed her screen in black and white.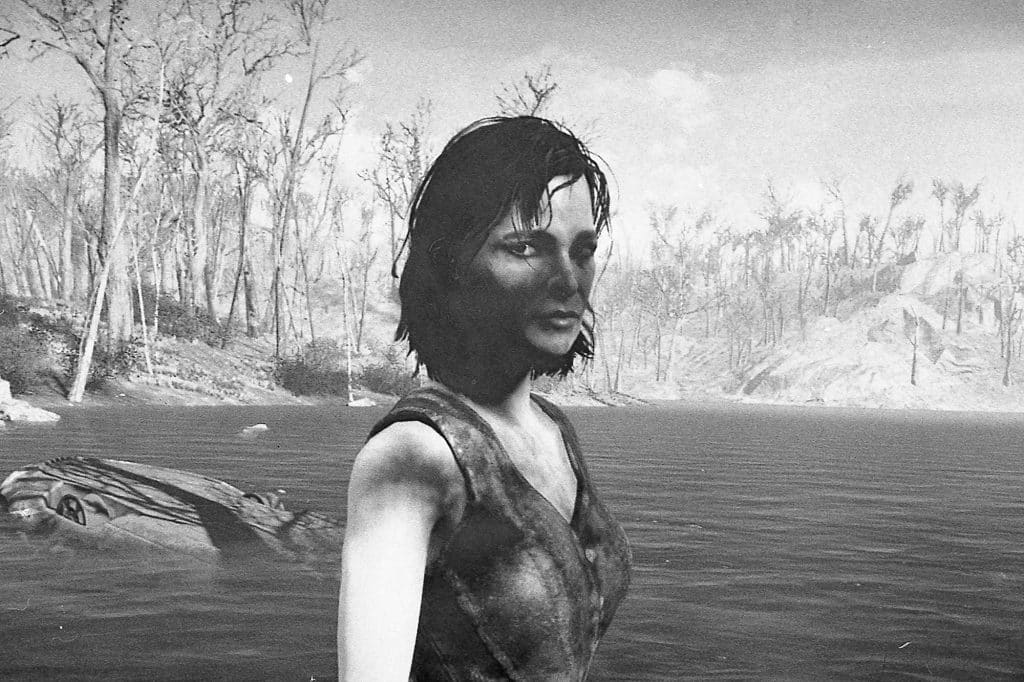 How do you go beyond the virtual? Perhaps by transposing it into reality. This is also what Élise Aubisse enjoys doing: whipping up the recipes from the game Fallout in real life and then immortalizing them by imitating the codes of culinary photography.
For more information on Elise Aubisse, check out her website or her Instagram.
Leo Sang: A chronicler or real life in virtual life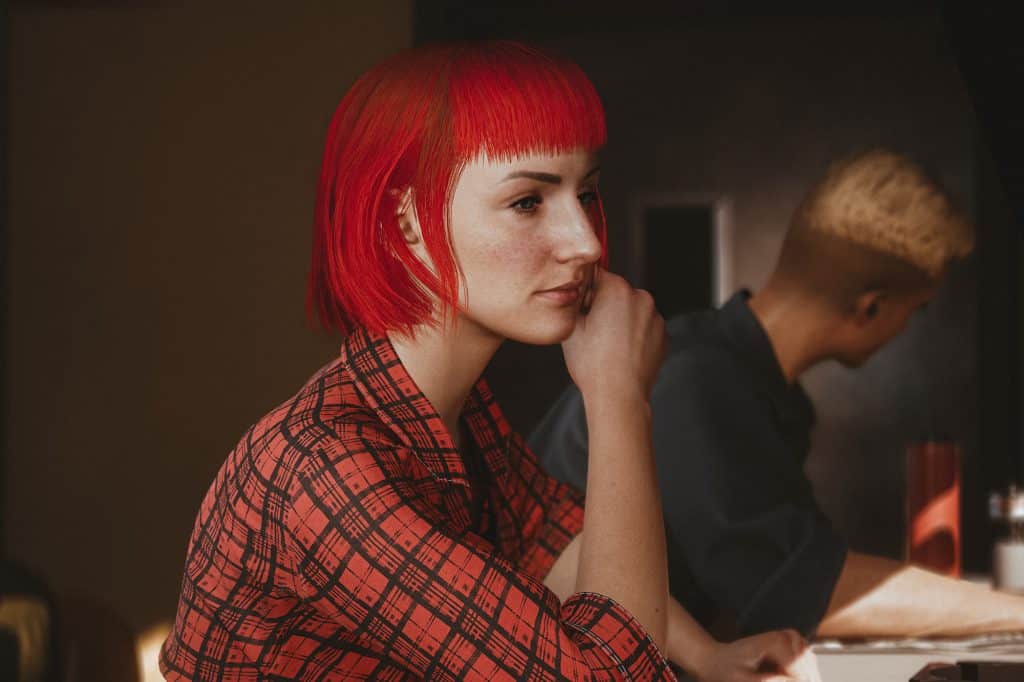 "The moment I saw those towers, their images came to mind and I just wanted to try a Hilla and Bernd Becher-style shot," said Brazilian artist Leo Sang about a photograph from the game Death Stranding. The screenshot is reminiscent of the German couple's industrial façades.
Now employed by the publishers to do official photographs of their games, since 2011 the young photographer has been developing a body of work he terms VRP (Virtual Reality Photography). He transfers his attention to composition, framing, geometry, and light into virtual worlds. "I enjoy exploring the casual daily moments in videogames, probably the strongest core in my project." Take for instance this portrait, shot in soft morning light, of a red-haired stranger encountered at a diner in Cyberpunk 2077.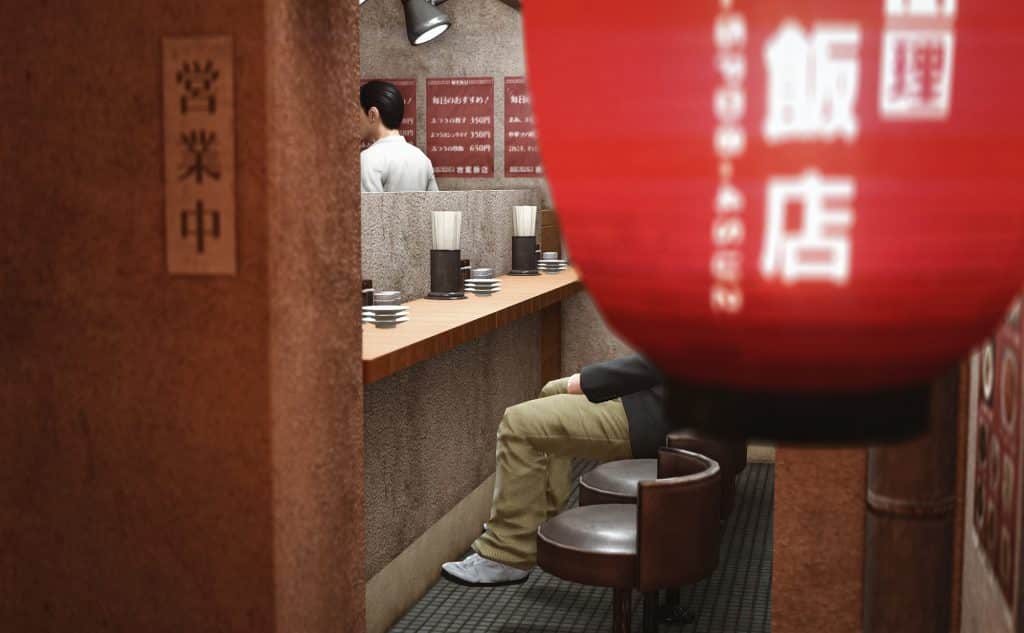 Leo Sang is less interested in the ultra-realism of games than he is in the feeling of familiarity, of "real life" found in some places. Among them are the izakaya, or small Japanese bars, in the game Yakuza Kiwami 2, where one can find some reprieve and solitude. This feeling of familiarity also emanates from Sang's series "Backseats in videogames," a kind of road trip from the back seat of a car or an airplane, where we just enjoy the ride, admire the landscape… and, of course, photograph it.
For more information on Leo Sang, check out his website or his Instagram.
Pascal Greco: A photographer of faraway landscapes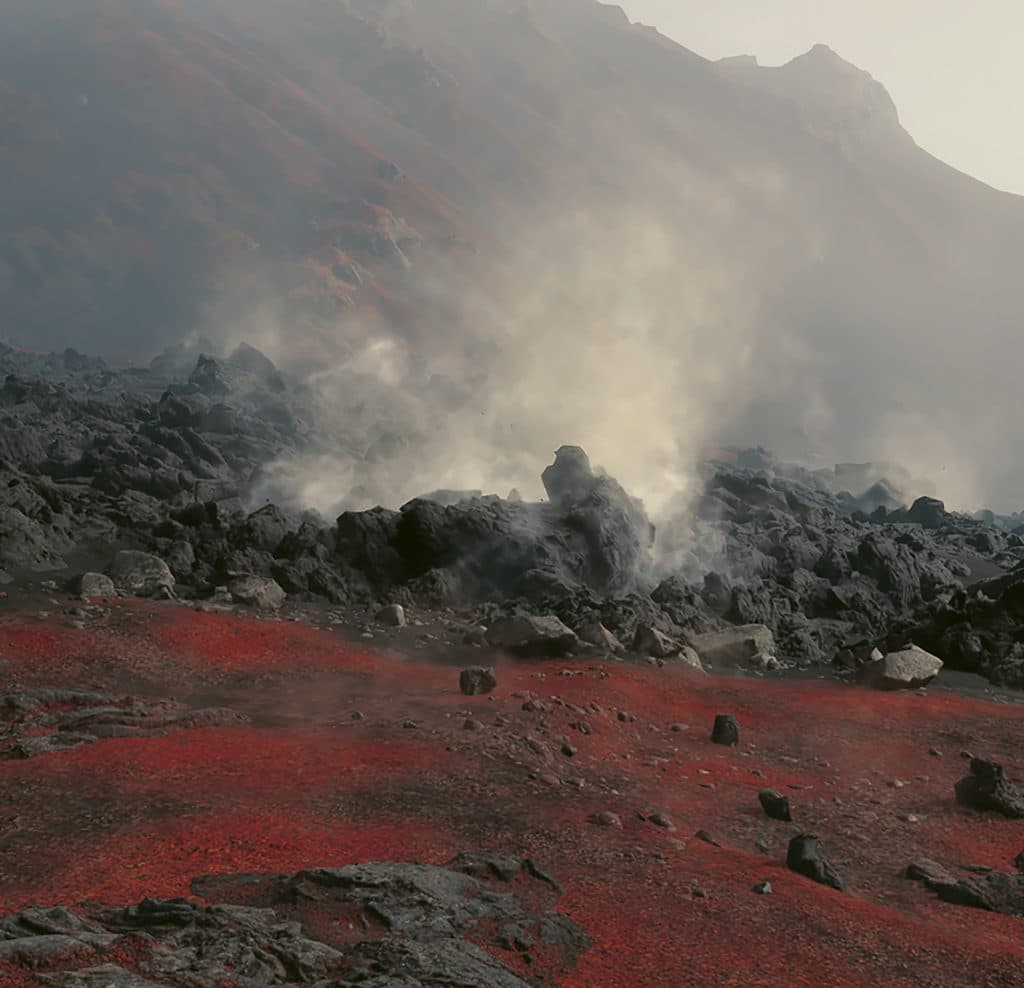 March 2020. The Swiss filmmaker Pascal Greco was forced to postpone his plans of going on a photographic project to Iceland. His work now took a new turn. "At the beginning of the lockdown, I bought a PS4 and discovered the game Death Stranding with its landscapes reminiscent of Iceland. I then started to take pictures in the game as if I were in Iceland."
Influenced by the universe of David Lynch, the landscapes of Joel Tettamanti, and Rinko Kawauchi's poetry of nature, Greco pushes the boundaries of the game, in search of natural elements he can capture. Textures, rocks, earth, and soil are his favorite subjects in the real world but are not really what you would focus on in a game. "It was interesting to find out if the programmers had spent any time on it," he says.
We dive into the « Place(s) » series like into real landscapes, where the mineral dominates. Our eyes glide over the rolling rocks, some eroded, others towering, like monoliths in a world with sparse vegetation. Sometimes, the rockface is given ochre and red tints. Iceland seems within reach. The illusion works even in the book based on the series (Chambre Noire editions), where the screenshots resemble Polaroids, a format that the photographer uses regularly.
The book Place(s) is also an opportunity to promote in-game photography in general, a field that, Pascal Greco feels, remains under-recognized: "It continues to be snubbed by a majority of the academic and museum world, who are reluctant to accept this new form of photography, even though it's already over twenty years old, starting with the PC screenshot. Fortunately, a large part of these museum directors and academics will retire one day and make way for a much more open, inclusive generation, who is willing to listen, subvert the codes, and mix genres both literally and figuratively."
For more information on Pascal Greco, check out his website or his Instagram.
On May 21st from 6pm to midnight, as part of the Night of the Museums at the Geneva Center of Photography, Pascal Greco will play Death Stranding in public and take pictures in the game. From July 16th to 17th, the Place(s) pictures will be exposed in the open air in the commune of Plan-les-Ouates in Geneva.