Photographer and filmmaker Ismail Ferdous was not initially destined to be a photographer. At the age of 20, as a business student at East West University in Dhaka, he embarked on a learning journey through Europe, America and Asia. The more he discovered of the world, the more he began to seriously consider making photography his profession. 
Originally from Bangladesh, he produced a number of subjects reflecting the country's current social situation. In his two series, "The Cost of Fashion" and "After Rana Plaza", he bears witness to the dangerous and inhumane working conditions in Bangladeshi garment factories. Far beyond photojournalism, Ismail Ferdous humanizes these issues and tells the individual stories of those who cannot express themselves. He documents the mass exodus of the Rohingya population to Bangladesh. But the photographer doesn't limit himself to the borders of his country, and also highlights the challenges faced by refugees in Syria, Lebanon, or Turkey.
In 2021, Ismail Ferdous joined the VU agency. The following year, he won the World Press Photo award. His mastery of documentary photography has won him numerous awards, and he is regularly exhibited around the world, from New York to Geneva, via Italy, Japan and France. Now based in New York, he continues to highlight the social and humanitarian issues of the contemporary world.
For Blind, Ismail Ferdous shares his vision of photography, a vision that transcends the camera lens to give a voice to those who need it most.
How and why did you become a photographer?
Ever since I was a young child, I've always been curious about the world and fascinated by people's stories. This curiosity played a significant role in shaping my path as a photographer. Prior to discovering photography, I constantly felt unsatisfied with whatever I was pursuing for my career. In search of direction, I ended up studying business during my early years of university because I was unsure about what I truly wanted to do with my life.
In my sophomore year of college, I discovered photography and felt a shift within me. It was a silent revelation, like finding a missing piece to my puzzle. I completed my degree to honor my parents' wishes, but vowed to chase my own fulfillment by embracing photography as my calling.
I began teaching myself photography through whatever resources I could find—local experts, online tutorials, and especially aged copies of National Geographic from a used book market in Dhaka. Print publications from abroad were scarce, but these decade-old magazines became my textbooks. Later, assisting Magnum and National Geographic photographers became my real-world education, imbuing me with the confidence to make photography my life's work.
How would you define your photography? Your way of telling stories?
My photography serves as a mirror to my innate curiosity. When I mention "curiosity," I'm referring to a specific subject matter that ignites an eagerness within me to delve deeper. Photography becomes the medium through which I engage with and explore these topics. I view photography as a profoundly symbolic art form that facilitates a deeper understanding of subjects. It has the ability to build meaningful narratives through critical thinking and to connect a diverse audience to the topic at hand.
For instance, long before the tragic Rana Plaza clothing factory collapse in Bangladesh, I had been intrigued by the lives of garment workers and their intersection with the global fast fashion industry. Being on-site to photograph the immediate aftermath of the Rana Plaza collapse was a pivotal experience for me. It offered me an opportunity to further investigate the complex relationship between global consumerism in fast fashion and the working conditions in Bangladesh. Over the past decade, my exploration of this topic through photography has taken various forms: from photojournalism and activism to social media content and even exhibitions. Each platform has its unique way of engaging viewers and prompting them to ask critical questions.
I believe that storytelling in photography should be formless, enabling the medium to resonate more broadly and coherently with its viewers. I adapt the method of visual storytelling based on what the specific story necessitates for its most effective visual expression. For example, "The People Who Feed the United States" is stylistically and conceptually different from my series "Sea Beach". First and foremost, I let the narrative dictate its own form and structure, considering other elements as secondary. However, as a photographer, I feel it's my responsibility to present my stories as faithfully and honestly as possible, thereby elevating the consciousness of thoughtful observers.
What's your most memorable story, the most difficult to report?
Labeling any single story as the most unforgettable or most challenging to cover would be unfair, as each narrative comes with its own distinct hurdles, influenced by various factors like context and timing. Take, for example, the month-long coverage of the Rana Plaza tragedy. I encountered not only numerous bodies and injured survivors but also the emotional weight carried by grieving families. The lingering smell of the deceased remains etched in my memory, creating a significant emotional and sensory burden. On the other hand, "After Rana Plaza" project follows-up with survivors and their families two years later brought its own set of emotional complexities and stirred different yet poignant memories, mainly focused on the mental trauma endured by the survivors and their families.
I draw this comparison to emphasize that the complexities of reporting are not always immediately visible or overtly dramatic. The underlying difficulties often reside in the emotional and mental realm, which can be just as taxing, if not more so, than the immediately apparent challenges.
Who are the photographers you particularly admire?
Photography, for me, is both a journey and a way of life, continually enriched by an array of artists—be they in journalism, documentary, or fashion. Their work reveals not just their craft, but their worldviews and selves.
To answer your question more directly, my admiration is not confined to a single artist but extends across various projects. From Jonas Bendiksen's "Satellite," to James Nachtwey's "The Opioid Diaries," to Hasan Chandan's work at "Kamalapur Railway Station"—the list is expansive. Beyond photography, filmmakers like Satyajit Ray, Sergio Leone, Paweł Pawlikowski, Akira Kurosawa, and Andrei Arsenyevich have also shaped my creative vision.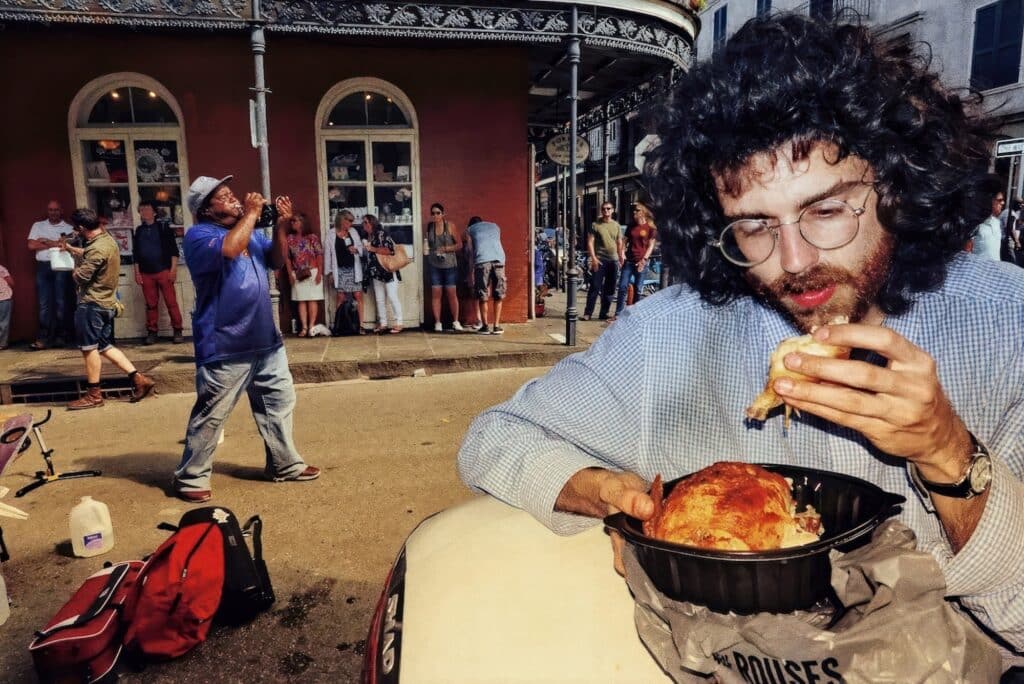 What equipment do you use on a daily basis?
I like to use my digital medium format camera on a daily basis with a 40 mm or 50 mm lens. While the technical aspects of photography don't particularly captivate me, I do choose specific cameras for each project based on how well they help me render my ideas and emotions into visual form. For instance, some projects you might find me blending images from among medium format, small formats and micro Four Thirds format. I use cameras from Leica, Nikon, Sony, Fujifilm, Hasselblad, and even the iPhone, each serving a unique purpose in my work.
The MPB platform specializes in buying and reselling second-hand photo and video equipment. What do you think of the concept?
I think the MPB platform is an excellent idea though I personally did not have an opportunity to try it yet. What I have gathered following their business model that it provides a cost-effective solution for photographers and videographers while promoting sustainability. A win-win for everyone involved.
You were awarded the World Press 2022 prize for your series "The People Who Feed the United States". Tell us about your next projects?
Certainly, "The People Who Feed the United States" did win the World Press Photo award in 2022, but it's worth noting that this is an ongoing project for me. I'm committed to continue as it raises important discussions about workers' rights, immigration policy, and contemporary forms of slavery in United States. While I do have other projects in the works, I'm not prepared to discuss those just yet. Rest assured, I'll be more than happy to delve into them in our next interview.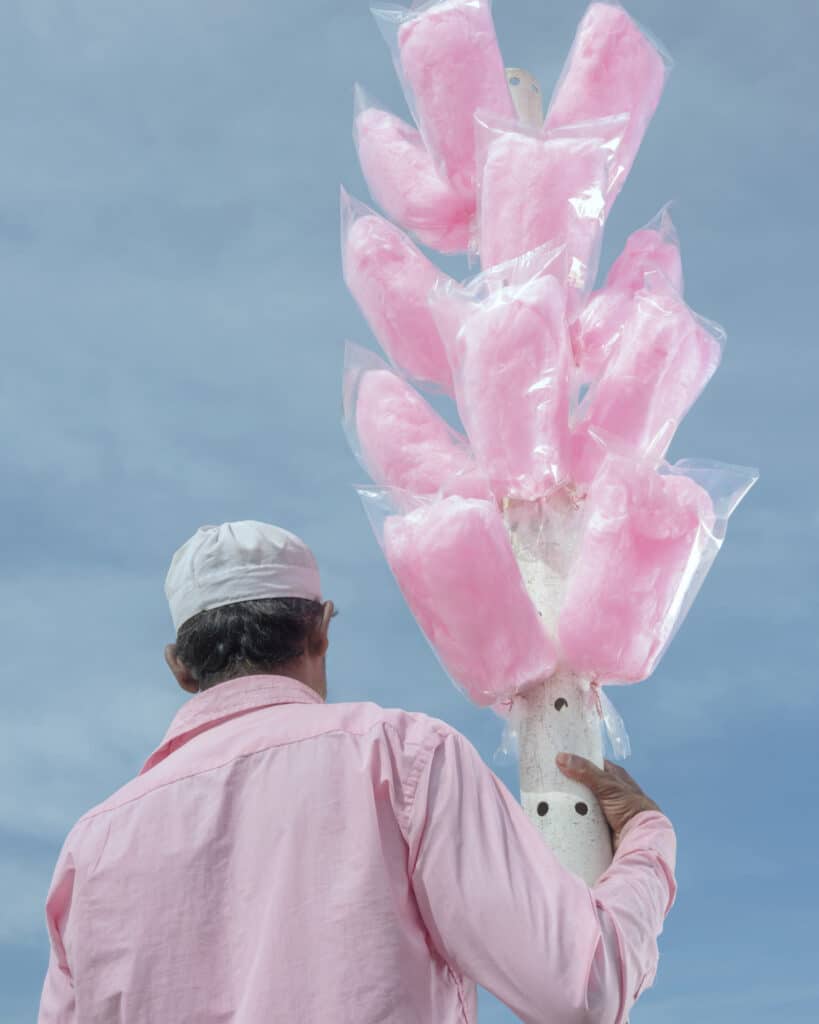 Find out more about Ismail Ferdous' work on his website, and more information on the MPB resale platform at www.mpb.com.