On June 2, 1953, hundreds of millions of viewers watched as 25-year-old Elizabeth was crowned Queen of England. The seventy years of reign that followed were characterized by unprecedented media coverage, and the death of Elizabeth II (1926-2022) on Thursday marks the end of a world. A woman with an extraordinary destiny, guided by obligations and strict protocol, was immortalized by photographers coming from all corners of the world.
An Historical Figure
The woman who accompanied the British people since World War II lived through decades of crucial events. In 1940, she spoke at the BBC to send a message of support to British children involved in the war. Princess Elizabeth also participated in the efforts of the British population during the war by joining the London ambulance service, winning the hearts of a whole nation.
A 1950 photograph of Prime Minister Winston Churchill bowing to greet her, and her responding with a broad smile, is a testament to this. Since her crowning in 1953, Elizabeth II has seen the succession of fifteen British Prime Ministers and met the great figures of her time, whether it be her interviews with celebrities such as the Beatles, Marilyn Monroe, Elton John, or heads of state from around the world.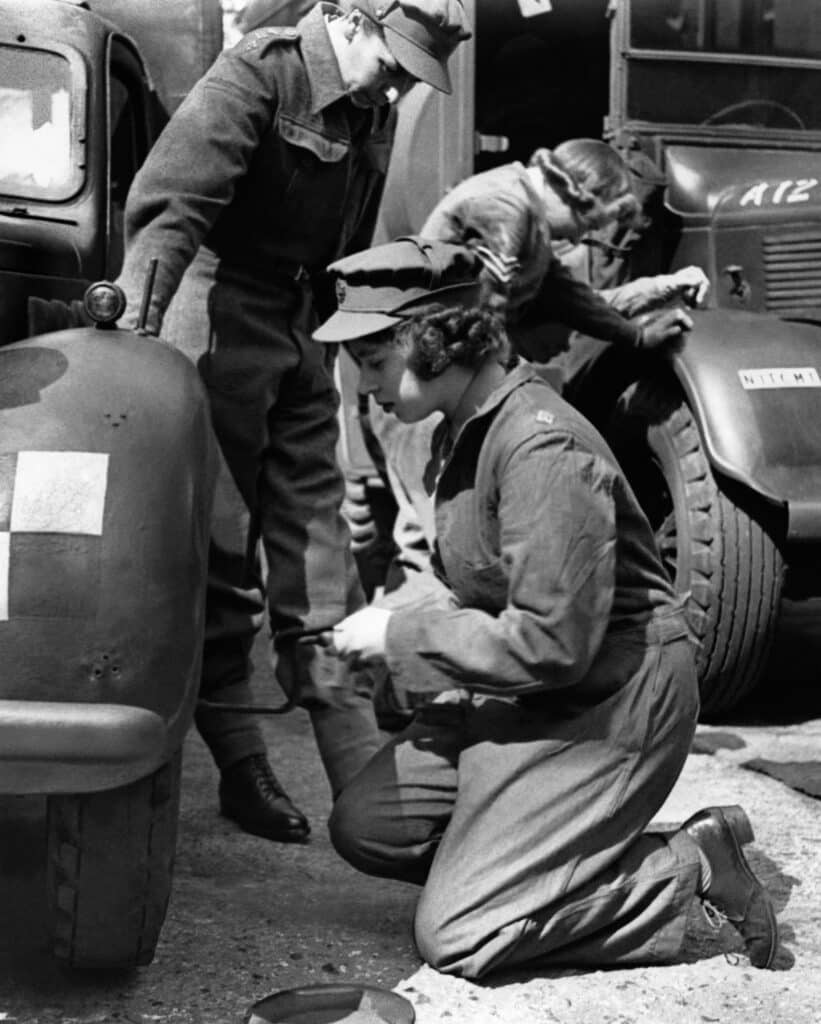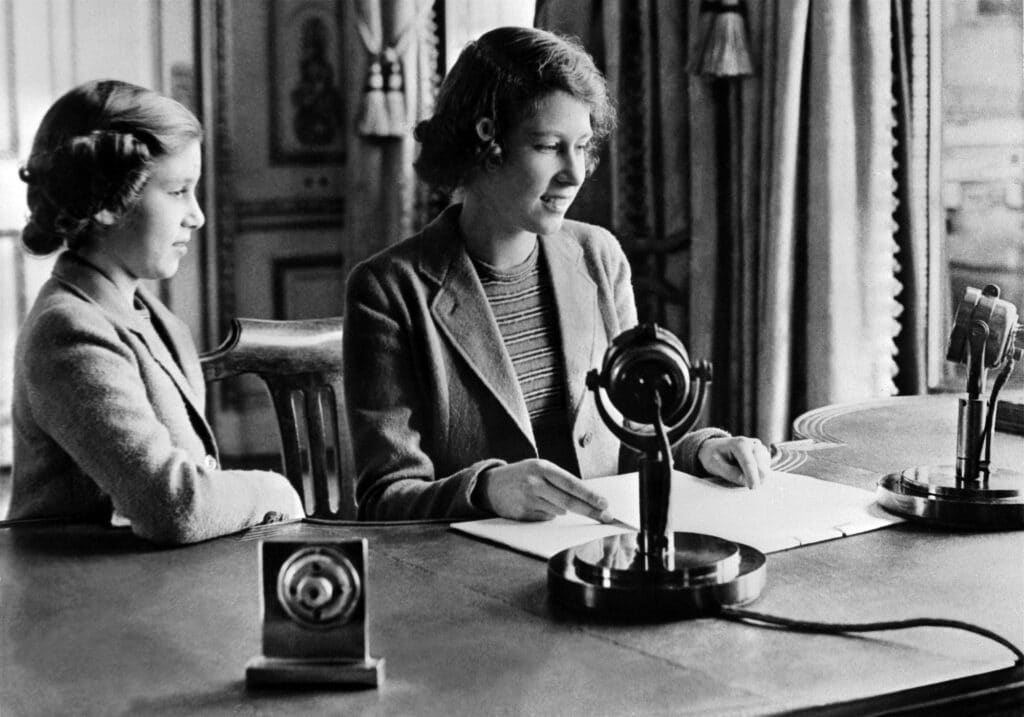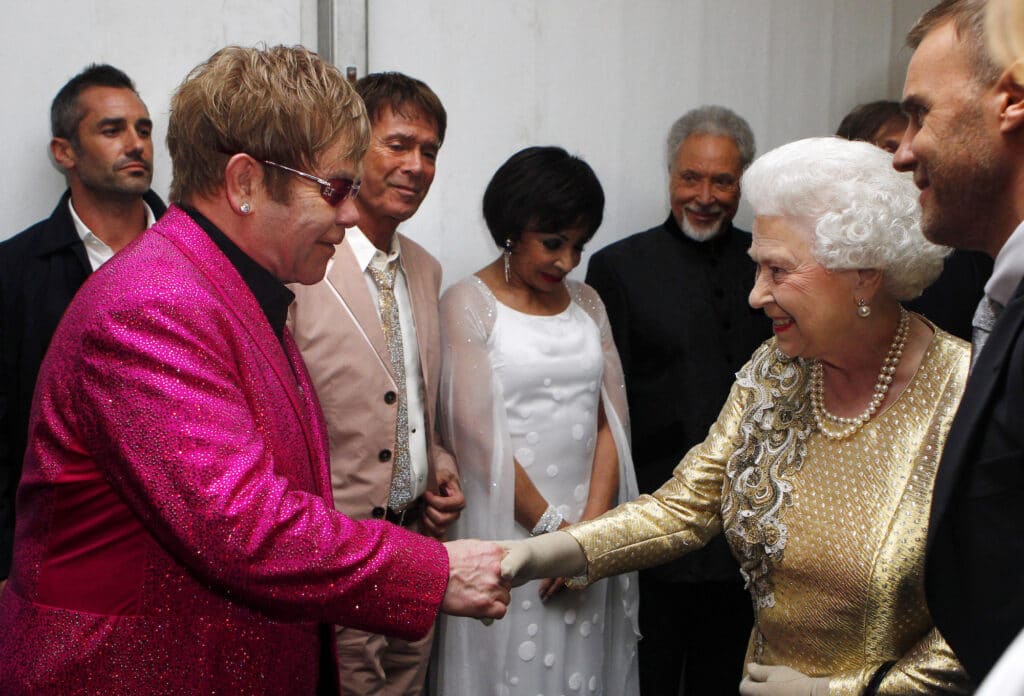 British Style, Corgis and Horses
We also remember the Queen's outfits and hats, quintessentially British, and bright colors that only she had the elegance to wear. Nothing was left up to chance, and each detail delivered a diplomatic message or mood that specialists were happy to decode. Aside from weddings, sumptuous ceremonies and thousands of speeches applauded by jubilant crowds, the media coverage of the royal family's daily life also revealed Lilibeth's intimacy.
An example is her passion for corgis, small dogs from Wales that were considered an integral part of the family. She had about thirty of them, so much so that Lady Diana nicknamed them "the Queen's moving carpet". Elizabeth II was also a great horsewoman. A connoisseur of the world of horseback riding, she regularly attended the most famous races around the world and continued to ride even after the age of 90.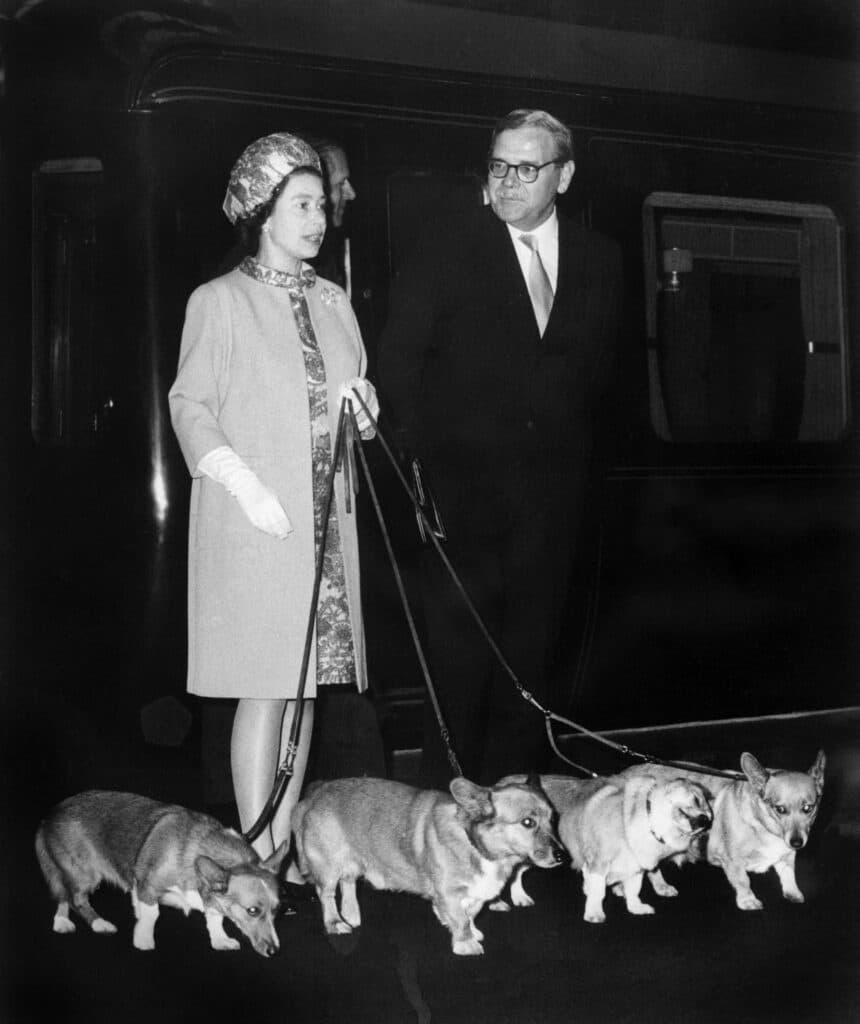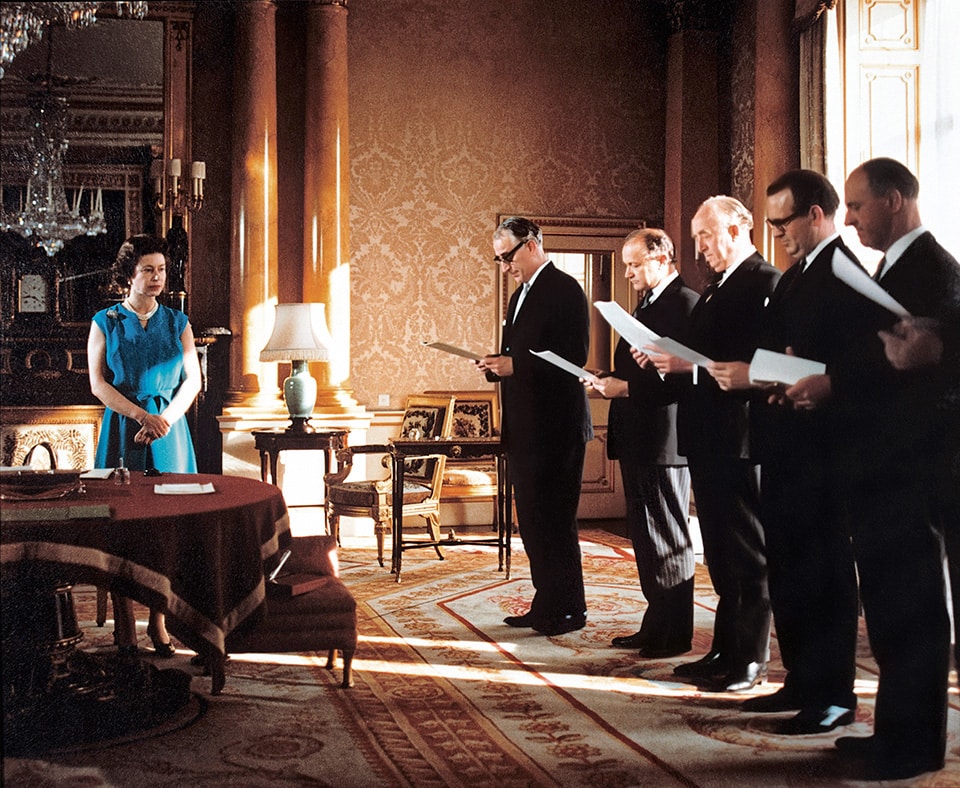 Queen Photographer
This passion was sometimes overlooked, but Her Majesty also had an eye for photography, and it was not unusual to see her with a Leica camera around her neck. She was also immortalized by the great photographers of her time. For instance, the iconic photograph by Cecil Beaton that made the front page of Time magazine and the newspaper Libération the day after the announcement of the Queen's death. The British fashion photographer was one of the closest to the royal family, covering an important part of Elizabeth II's life. This photo of the Queen in a long black coat is his last portrait of her.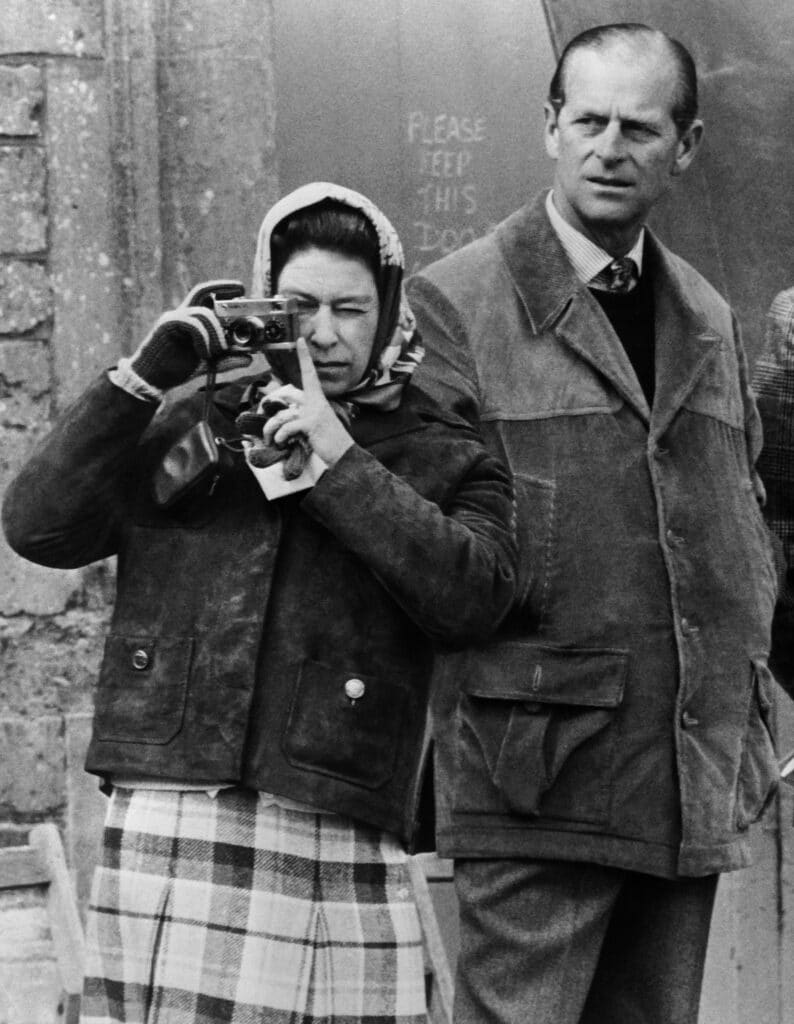 Cecil Beaton was not the only one who captured the look and posture of the sovereign. Great names such as Dorothy Wilding, David Bailey or Annie Leibovitz also photographed her. These striking royal portraits can be found in Taschen's beautiful and imposing book: "Her Majesty. A Photographic History 1926-Today." A fascinating photographic collection of almost 400 pages, weighing 3 kilos. This is the very least, to cover the life of a woman presented as an ordinary, but propelled to an extraordinary destiny.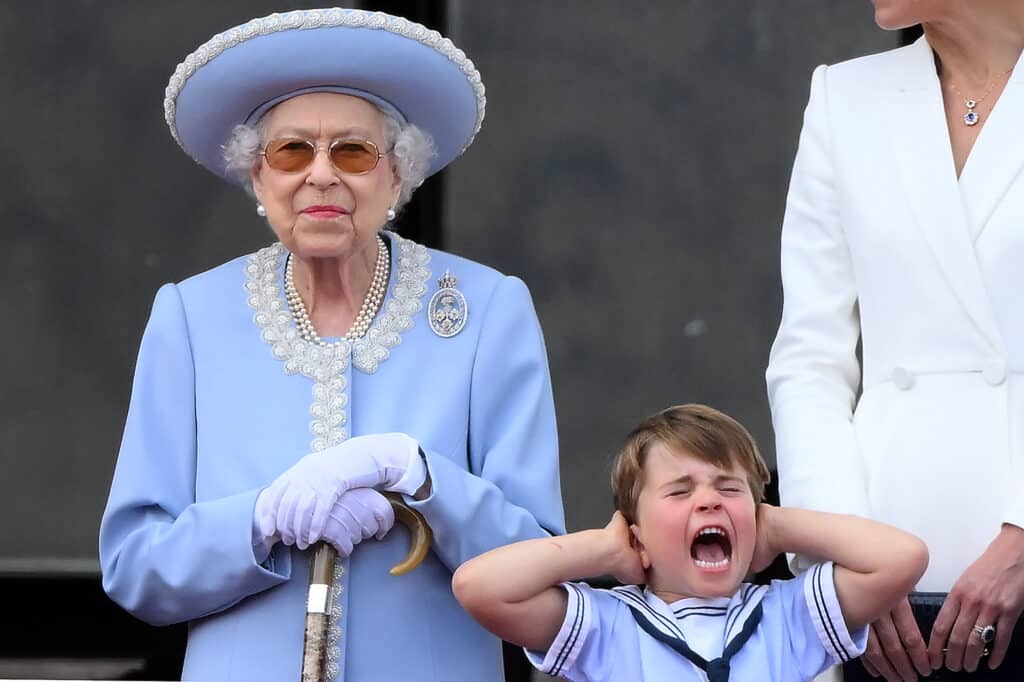 "Her Majesty. A Photographic History 1926-Today", Reuel Golden, Christopher Warwick, Taschen, Hardcover, 25 x 34 cm, 3,23 kg, 368 pages, 50 $. www.taschen.com.