Following at the heels of shows at the Musée Niépce in Chalon-sur-Saône in 2014, the Daegu Biennale (Korea) and L'Hôtel des Arts in Toulon in 2018, the Salon de la Photo in Paris in 2019, and the Académie de France-Villa Médicis in Rome a few months ago, this exhibition is the sixth major presentation devoted to the Florence and Damien Bachelot Collection.
In addition to its focus on portraits, the exhibition's originality lies in the fact that a selection of the Bachelot prints are juxtaposed with the Réattu Museum collections, inviting visitors to travel through time and across all the arts. "The idea is to create a dialogue between the black & white and color prints by classic and contemporary artists in our collection and the paintings and sculptures in the Réattu Museum," explains Damien Bachelot.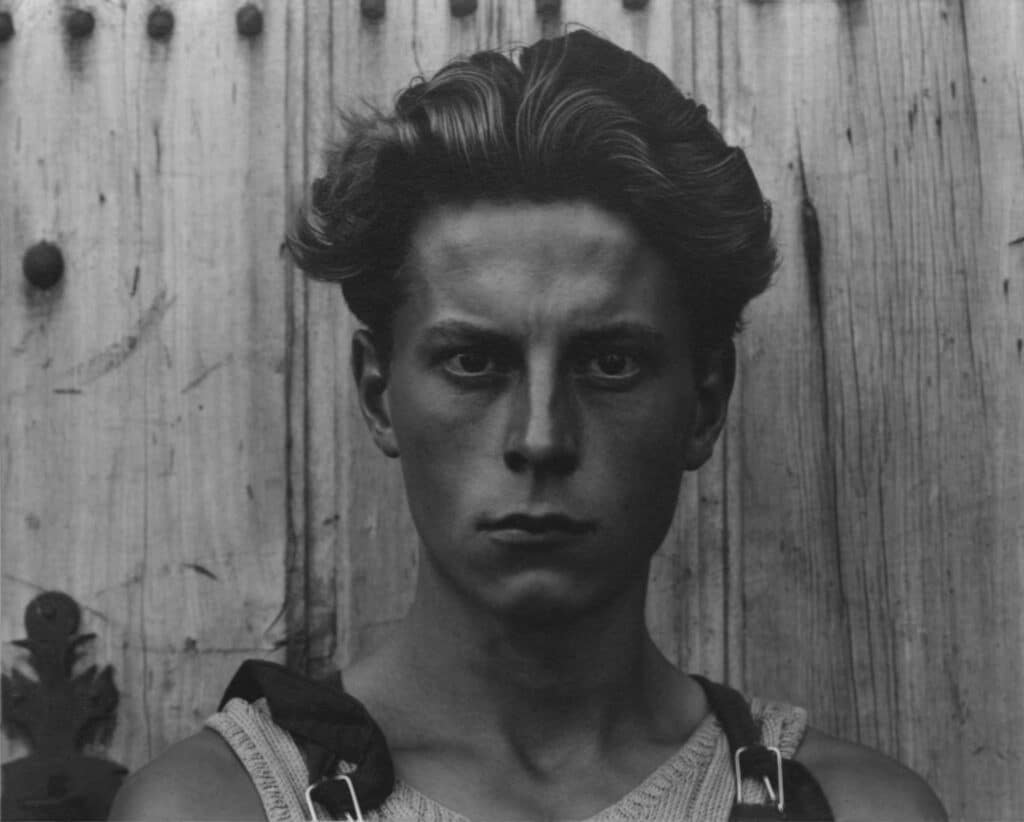 Curated by Françoise Docquiert, a scholar specializing in contemporary art aesthetics and photography, and Andy Neyrotti, head of the Réattu Museum's conservation department, the exhibition features a selection of 120 works by some fifty photographers, chosen from among 1,000 or so pieces accumulated by the couple over the past twenty years.
This passionately assembled corpus is not dedicated exclusively to portraiture, but "the human being is the essence; it's not a premeditated choice, but an observation of our choices over time," the couple explain to their co-curator in the catalog. Similarly, the awareness of building a collection came as an afterthought. Florence and Damien Bachelot refined their choices as they made new acquisitions over time, as well as a result of encounters, including with Sam Stourdzé, former director of the Rencontres d'Arles and now director of the Villa Medici, and with Howard Greenberg, owner of the eponymous New York gallery.
Quick to learn the ropes, they decided to focus on rare, vintage or original, prints of twentieth-century images—Brassaï, Edouard Boubat, etc.—and limited editions of contemporary works. In the 2000s, they discovered American street photography, and acquired their first Saul Leiter, a pioneer of color in the 1950s. Florence and Damien Bachelot now own some forty Cibachrome prints. Some of these images can be seen in the exhibition, including the beautiful black-and-white Jean (Saul Leiter, 1948), as well as work by Lewis Hine and Dorothea Lange, purchased around the same period.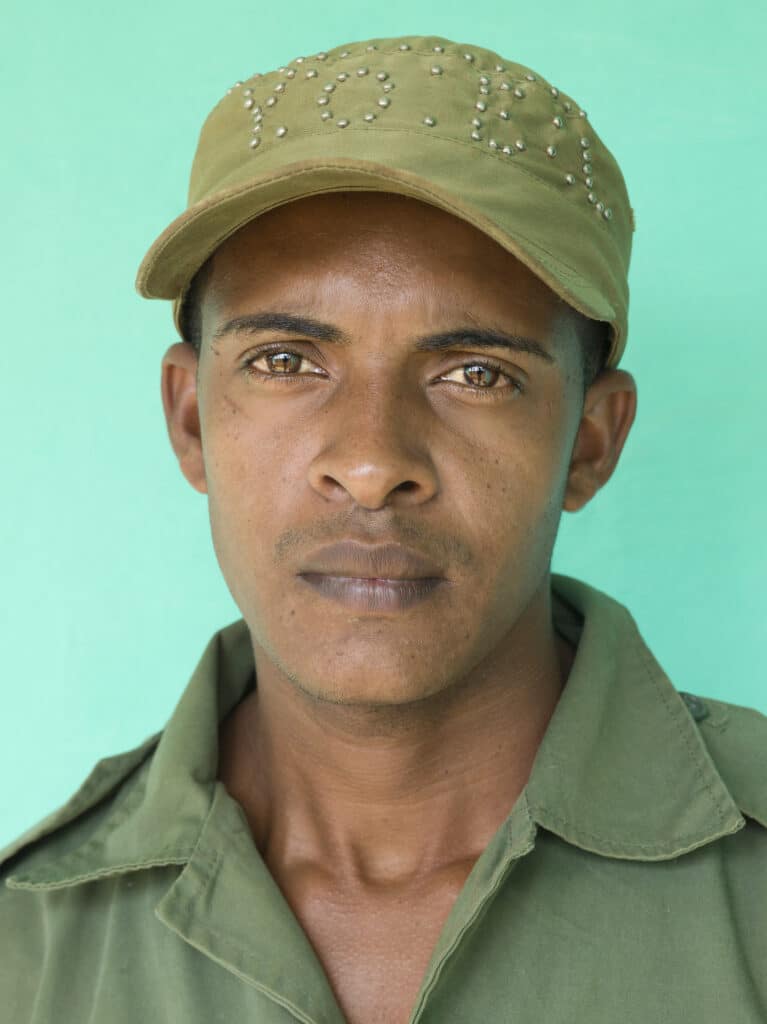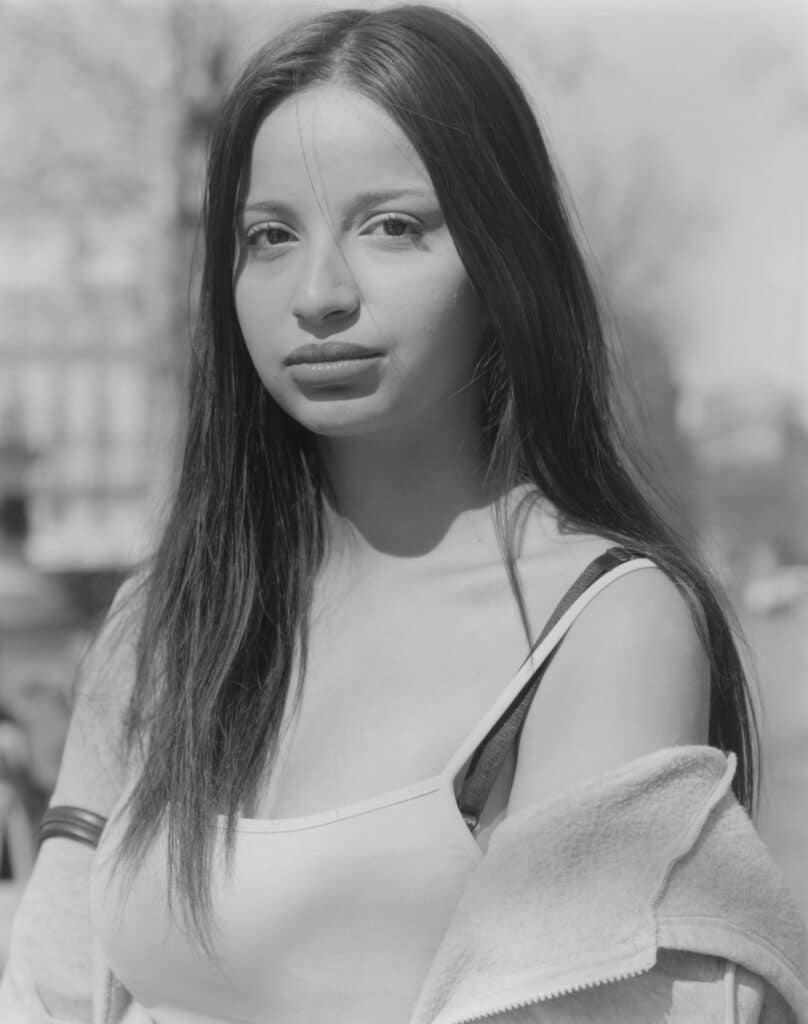 To the couple, collecting also means supporting contemporary artists and gallery owners. "Our collection is like a sounding board for the current French scene. Our purchases are a form of support for contemporary creation in our country," explains Damien Bachelot, citing Véronique Ellena, Laura Henno, Luc Delahaye, or the more recent acquisitions of pieces by Thomas Boivin and Pierre-Elie de Pibrac. These and other works have naturally been included in the Réattu Museum exhibition.
Among the classics, Damien Bachelot cites a dozen 1946 portraits by Arnold Newman of Igor Stravinsky seated at his piano. This is a rare series, often reduced to a single image, that allows us to understand how the session unfolded. Many other iconic images are on display: from Robert Doisneau's Mademoiselle Anita (1951) to Gilles Caron's American Soldier in the Vietnam War (1967), from Edouard Boubat's Lella (1948) to Diane Arbus's Patriotic Young Man with Flag (1967).
The journey through the museum's collections is full of surprises. Some correspondences are striking, such as the black-and-white images from Laurence Leblanc's D'Argile series facing an anonymous wooden Christ dating back to the fourteenth century. Or Paul Strand's famous Young Boy, Gondeville, Charente (1951) judiciously placed next to an eighteenth-century self-portrait by Jacques Réattu. More than dialoguing, the works feed off one another. 
Portraits: The Florence & Damien Bachelot Collection at the Réattu Museum, Arles, July 1 to October 1, 2023.
Françoise Docquiert and Andy Neyrotti eds., Portraits: La collection Florence & Damien Bachelot au Musée Réattu, Maison CF, €42, 128pp. (French/English)