Step into almost any scene in Rebecca Hall's Passing, a pitch-perfect recreation of Harlem at the height of its vaunted renaissance, and it would be unsurprising for the camera to zoom in on a framed photograph that was shot by James Van Der Zee.
Hall's eloquent tone poem is dynamically shot in a 4:3 framing ratio that subtly references still camera formats at the time and is peopled by the very citizens who would have been thrilled to snag a spot on the Van Der Zee studio's busy calendar.
James Van Der Zee's studio on 135th Street was at the epicenter of Harlem social life, and much like the central characters in Hall's movie, played a vital role in depicting how one perceived success within the confines of that racially charged part of history. People still had deep-rooted misconceptions about African-Americans no matter their equally attained successes across most aspects of society.
James Van Der Zee, celebrating the success of Harlem's African-Americans
The classic backgrounds (painted columns, mature plants, large urns) and the stately poses of the subjects in most of the portraits on display at the National Gallery of Art's intimate James Van Der Zee show — "A Portrait of Harlem" — lend a certain safe gravitas to being photographed by the leading purveyor of artistically interpreted studio photographs and tell at least a partial story of those lives from nearly one hundred years ago.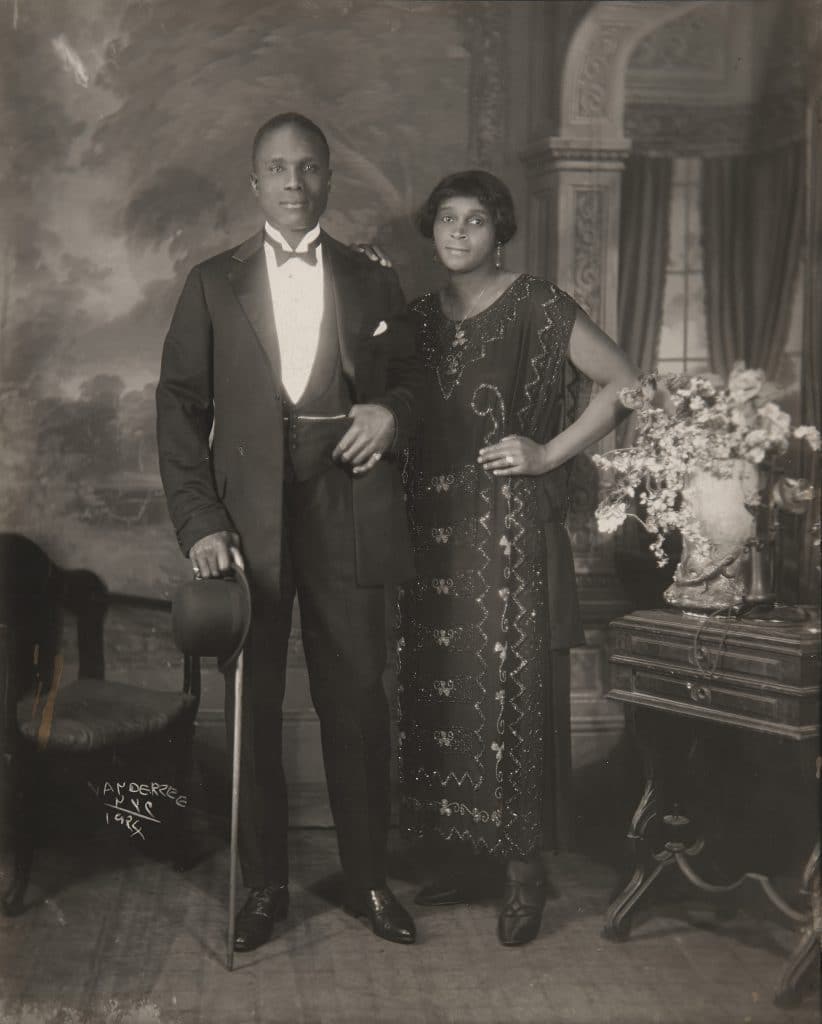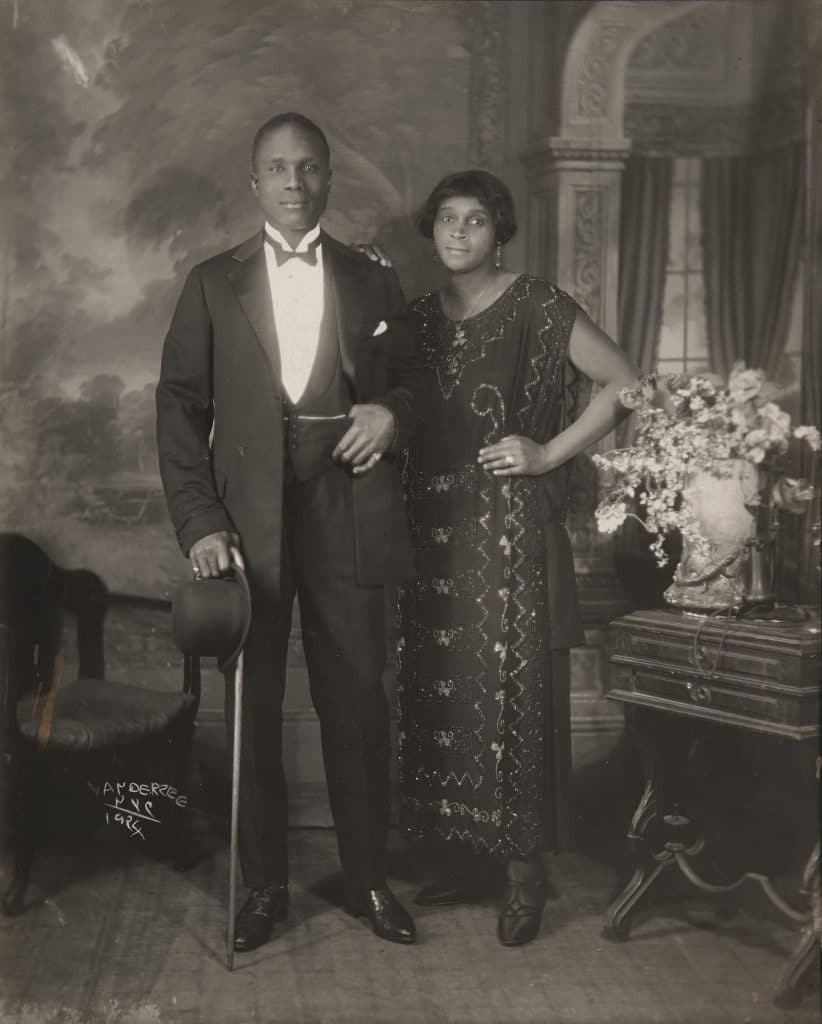 Though other photographers of note such as James Latimer Allen and Carl Van Vechten were shooting studio portraits in Harlem, it was James Van Der Zee's self-proclaimed assessment that as "an artist, I had an artist's instincts. Why, you have an advantage over the average photographer.
You can see the picture before it's taken, then it's up to you to get the camera to see it" that gave James Van Der Zee prominence in a community anxious to be perceived as having made it, decidedly at a distance from the predominantly white population further south in Manhattan.
If Allen's images tended toward a more casual approach, and Van Vechten's toward a more dramatic storytelling combined with increasingly homoerotic depictions, James Van Der Zee's output — at least as exhibited at the National Gallery — felt more akin to the days when a sign of success was to commission a painting of the family to hang over the mantle.
The mantra of the day might very well have been to don your best suit (even better would have been a tuxedo) or the 'special' dress in your closet for all who sat for James Van Der Zee, and though most of the captions in the show are void of proper names and choose to identify the sitters as a 'couple' or 'violinist' or 'young boy', it soon becomes obvious that generic naming gave the work a consistent timelessness as if to say this is all one needs to see in order to understand.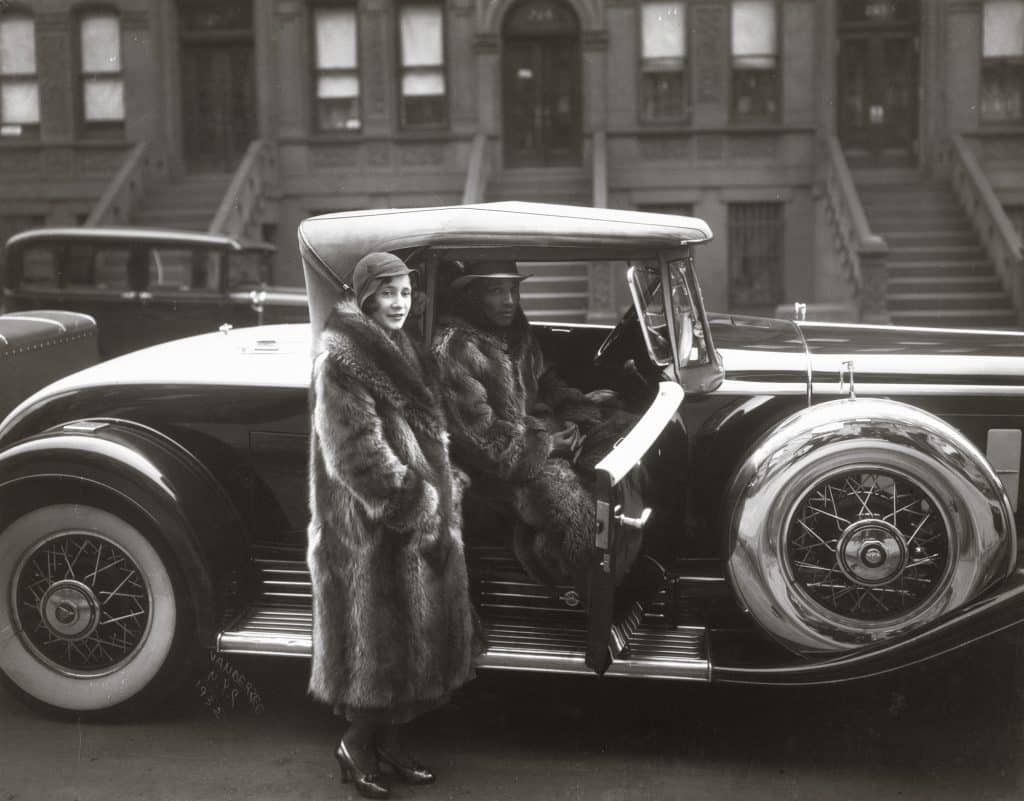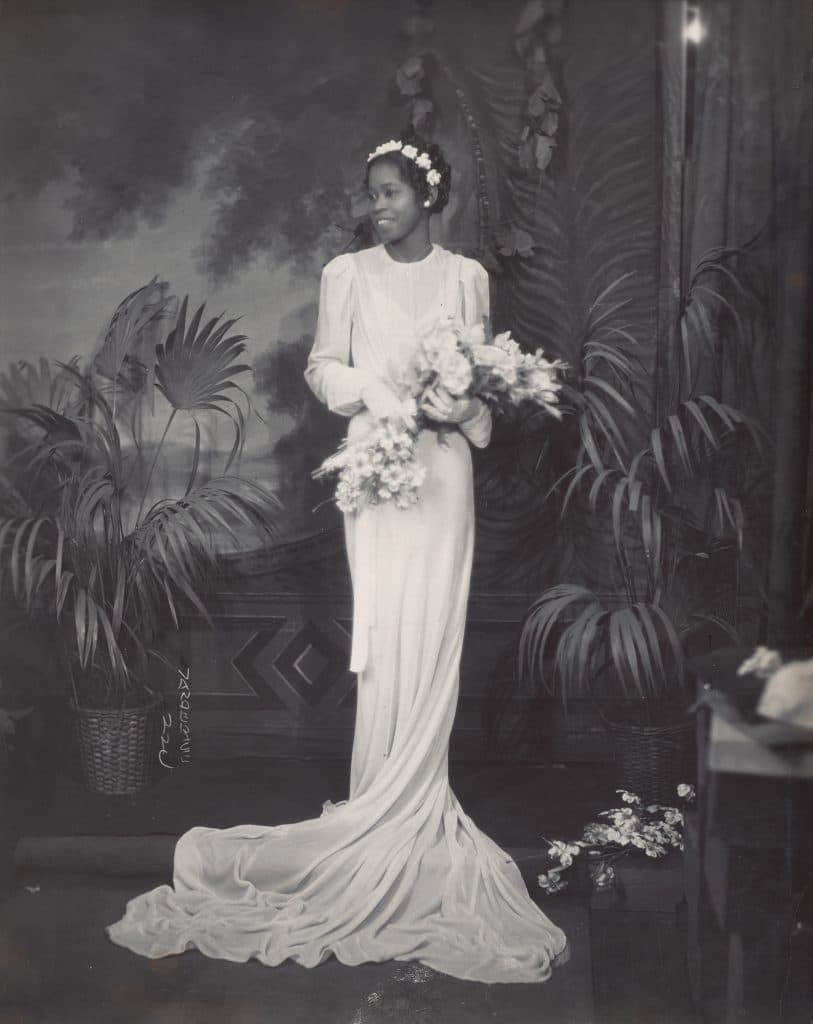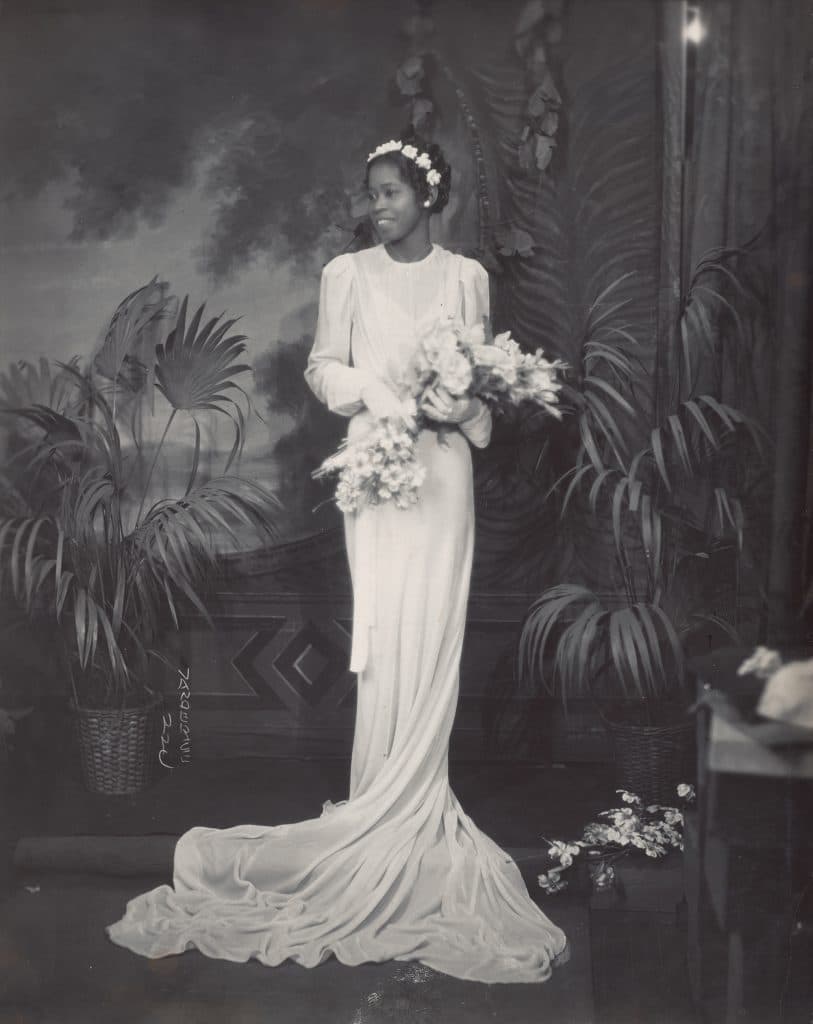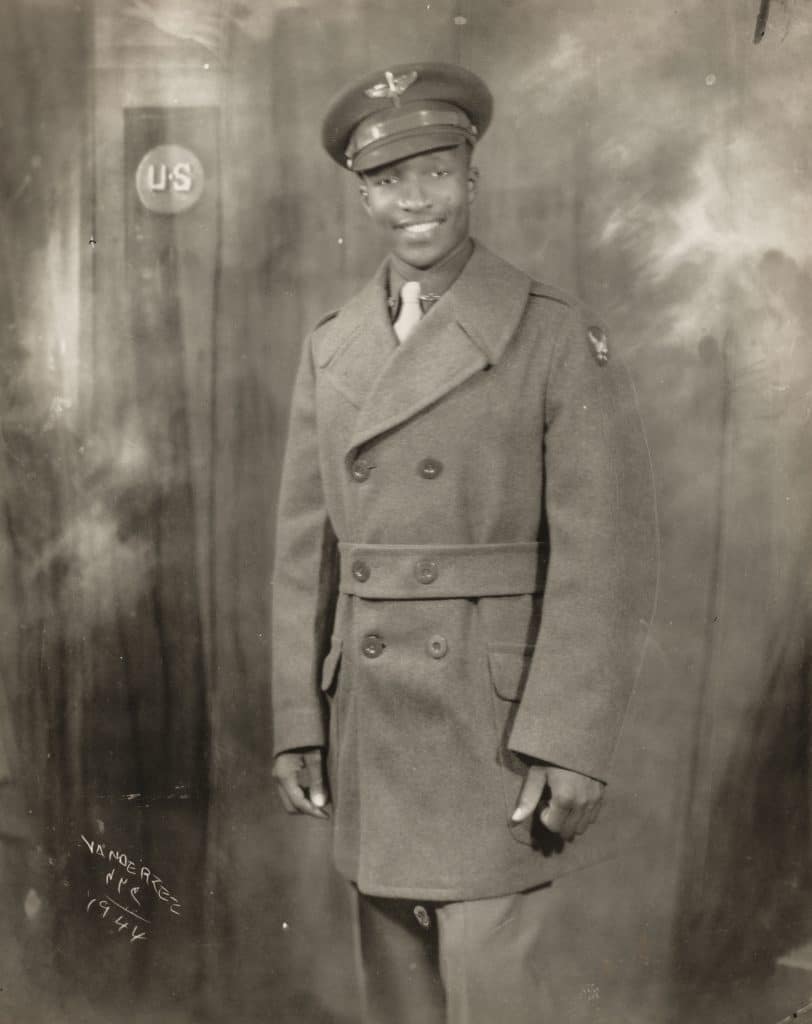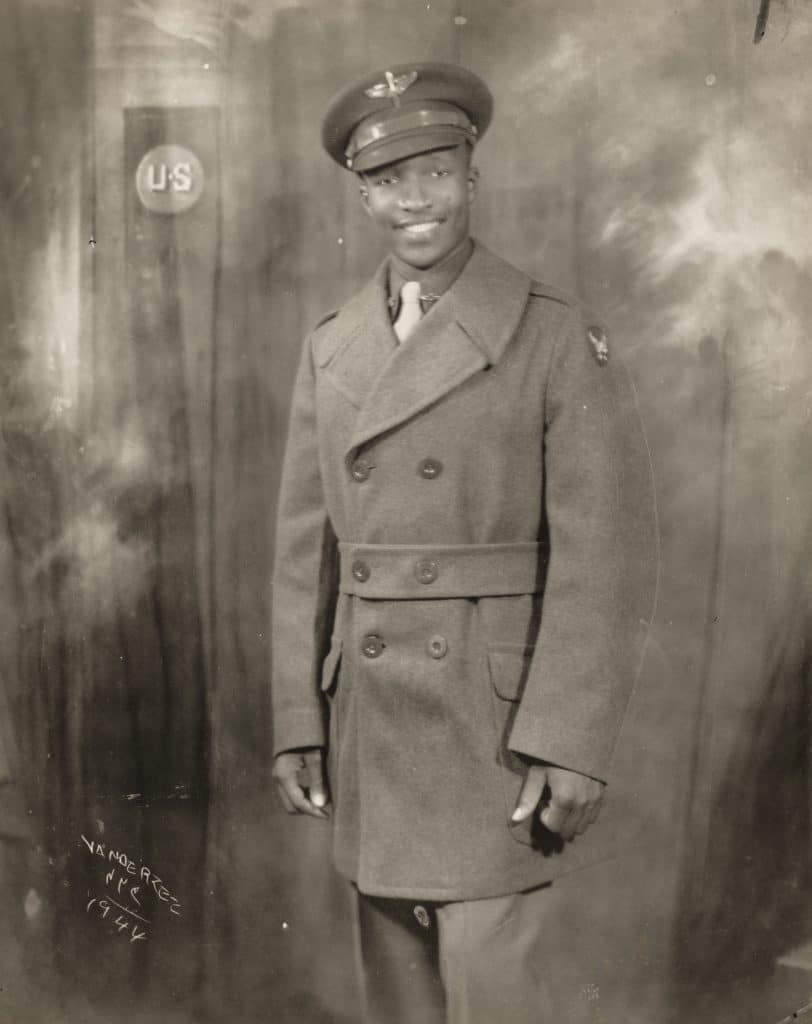 Showing the heart of the story told
There's also a strong sense of comfort in the eyes of James Van Der Zee's subjects indicating his desire to produce an artistic interpretation that worked on a universal level. Many of the prints are in 4×5 or 5×7 format and echo the confines of the 4:3 framing Rebecca Hall chose to use in her movie.
As in other recent movies with a steady drip-drip of impending dramatic exposition (Maggie Gyllenhaal's The Lost Daughter and Paul Schrader's First Reformed to name just two), this choice continually pushes the viewers' gaze toward the center of the image, forcing response away from the edges and back to the heart of the story.
Though 35mm — with its 16:9 ratio — changed all that, the subtle nature of those earlier formats informs the aforementioned movies and especially in the case of Passing, gives them an enhanced yet subconscious power.
Through his photographs, James Van Der Zee works to celebrate the social success of his subjects. Before him, photographers as different as Mike Disfarmer in Arkansas and Seydou Keïta in Mali have served their communities in the same way for many years. 
One striking image in this exhibition from the National Gallery's permanent holdings of work by James Van Der Zee is a single funerary photograph that Van Der Zee shot in his capacity as THE chronicler of an era that heralded this vibrant and upwardly mobile community. 
In essence a similar rite of passage to the births, communions, and marriages that James Van Der Zee lovingly recorded, pictures of people in their caskets was not uncommon and aided in processing the sorrow over the passing of a family member, especially in the case of a child whose only photo may be of them in a coffin.
Inclusion of one or two more of these would have enriched what is ultimately intended to be a representation of a place in a time where life and death intermingled as they have done throughout history.
Though it took several decades to be published, The Harlem Book of the Dead (October, 1978) is arguably a cornerstone in this storied career and a fitting culmination to James Van Der Zee's prodigious output and helps solidify his standing as a central figure in the history of American photography.
James Van Der Zee, « A Portrait of Harlem », National Gallery of Art, Washington DC in the United States, West Building, Ground Floor, Gallery 22, until May 30, 2022.