Bling bling jewelry is like 'Superman juice.' It is Slick Rick and his double gold chains with large links, imperial red crown and precious stones. It is the diamond grillz smile. It is the iconic image the book Ice Cold begins with. It is also the image of success, especially that of a rapper, bathed in gold, diamonds and all smiles.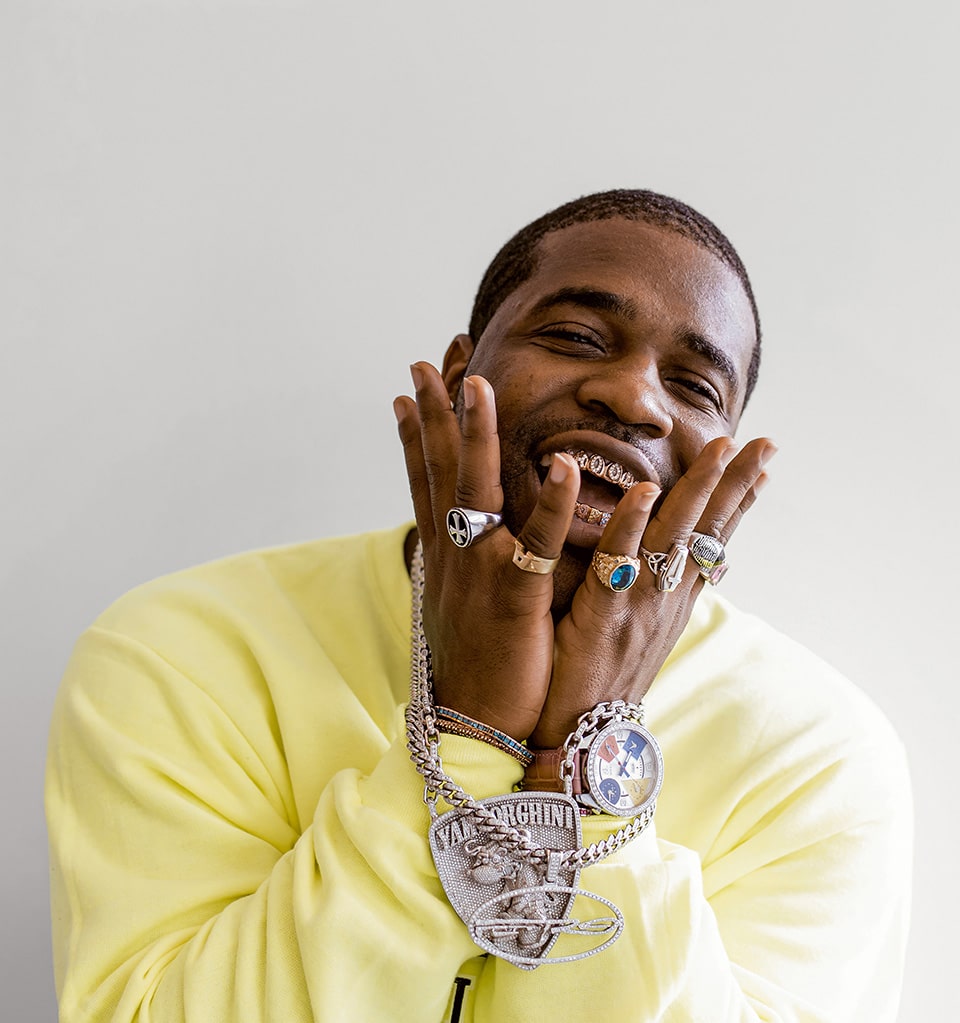 But more than pageantry, it is a collection of riches the artist carries on him. Rappers don't start out by buying cars or lofts; they buy gold. Their chains, weighing several million dollars, represent the first investment of an artist that "made it into the game." The gold makes their success visible to the community. The thicker the chain links and the brighter the diamonds, the brighter the future looks in the eyes of immigrant children living in ghettos. It symbolizes the accomplishment of the American dream.
Vikki Tobak, the author of this thick book published by Taschen, stated: "When the street is your runway, you wear your world on your body: your name, your neighborhood, your astrological sign, your crew affiliation, your nod to Nubia in your earrings."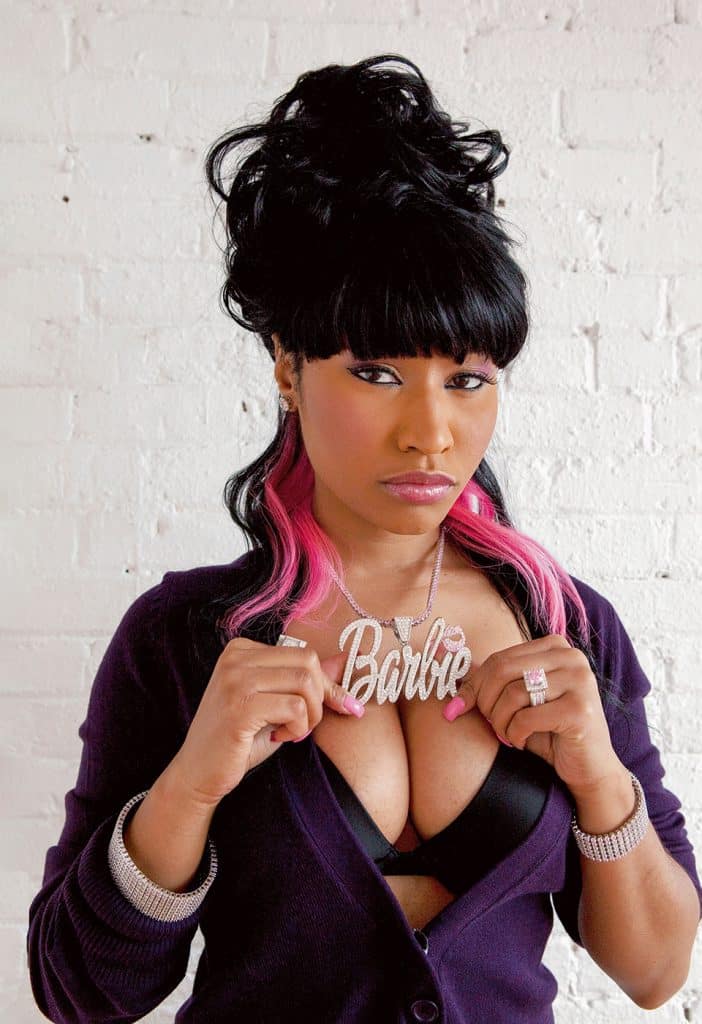 Gold chains, apart from making children dream, fuel competition. Nonetheless, the United States and the American dream develop as an illustration of capitalism: to own wealth and expose it to establish power and fortune–a strategy alternately adopted by rappers.
" Greed is Good "
Since the 1980s, the poor neighborhoods of New York have been devastated by social chaos and the crack epidemic. They have been an ideal nest for violence and excessive wealth accumulation–that is, through drug trafficking.
Those were the early success stories of poor African-American men. Their example, portrayed in stereotype-filled films like "The Red Nights of Harlem" by Gordon Parks or "Super Fly" by Gordon Parks Jr, became hip-hop's first sources of inspiration. They created gangsta rap, a particularly violent rap with codes based on the nighttime world. That included settling accounts, prostitution, money dealings and, of course, drugs.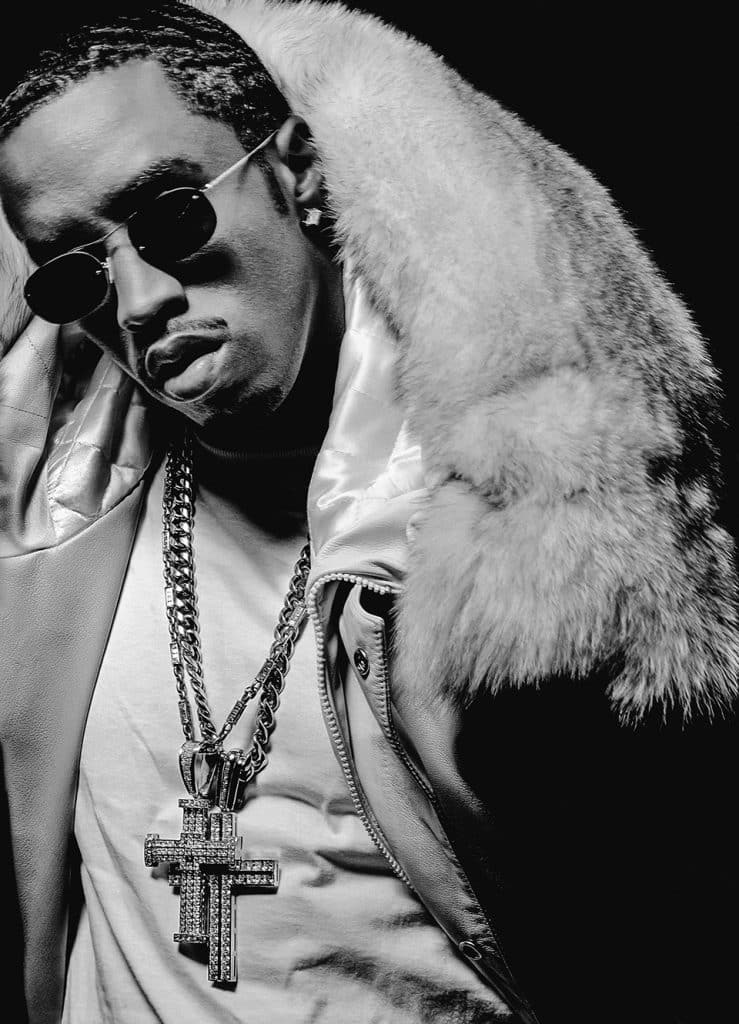 Rappers want to be trendsetters in that world. The flashy personalized jewelry, especially gold chains, demonstrates the artist's social status, power and fortune. Vikki Tobak explains the evolution of ornaments: "Along with hip-hop's style ascension, the jewelry became more individualistic, more customized and gradually became bigger and more ostentatious."
Thus, a hierarchy of authority and influence took shape among rappers. Some became untouchable, like 50 Cent, who does not hesitate to play on his reputation as the former trigger-happy dealer to gain respect.
Even worse than that is chain snatching, which has become a hot trend and helps climb the power ladder. Extorting a gold chain, the symbol of the artist's ascendancy, is the sign of ultimate humiliation. Like a coup d'etat, the power is reversed, and the street cred is no longer respected. Lowering the curtain is the end of a career.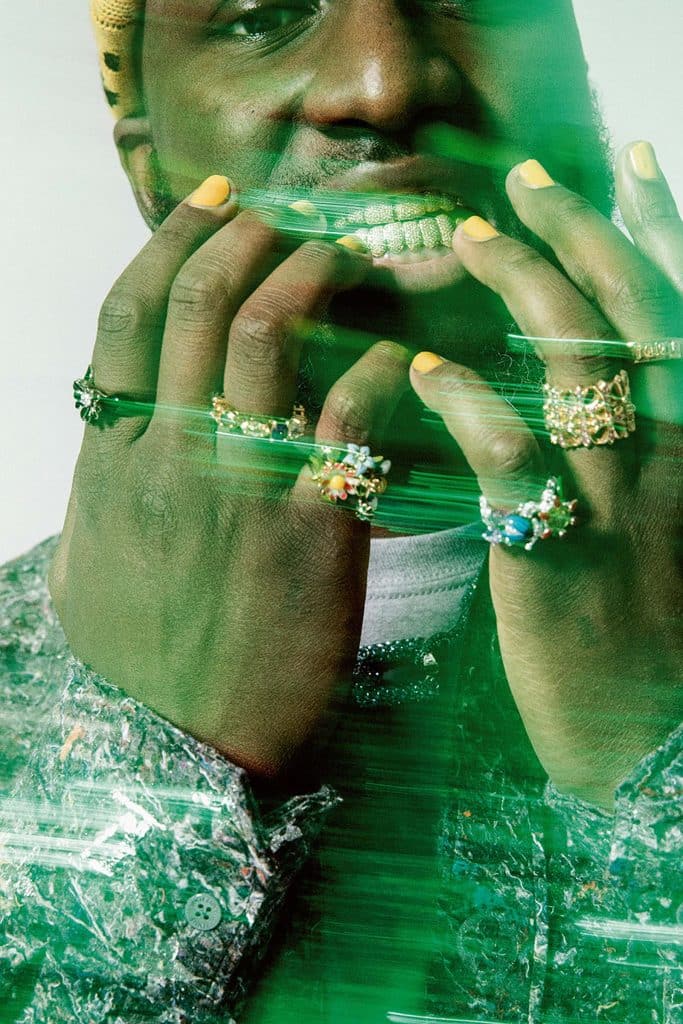 A Golden Story
Vikki Tobak gives voice to rappers throughout Ice Cold. She specifies the origin of the link that connects African-American rappers to gold. After centuries of slavery and a traumatic post-colonial legacy, the cinematographic model of blaxploitation is gaining popularity. It tries to portray black characters in positive roles on the big screen to reconcile a part of America.
Hip-hop, therefore, stands out as an allegory of a long-lost heritage. The popular music genre was meant to rehabilitate the cultures and traditions of formerly colonized countries. Rappers consider the gold comeback as the legitimate heritage of their ancestors.
Slick Rick describes his rapper's jewelry as "my jewels are my superheroes suit, an extension of my beautiful brown skin. It's a gift from ancestors who sat on thrones and reigned with rings and rocks the size of ice cubes."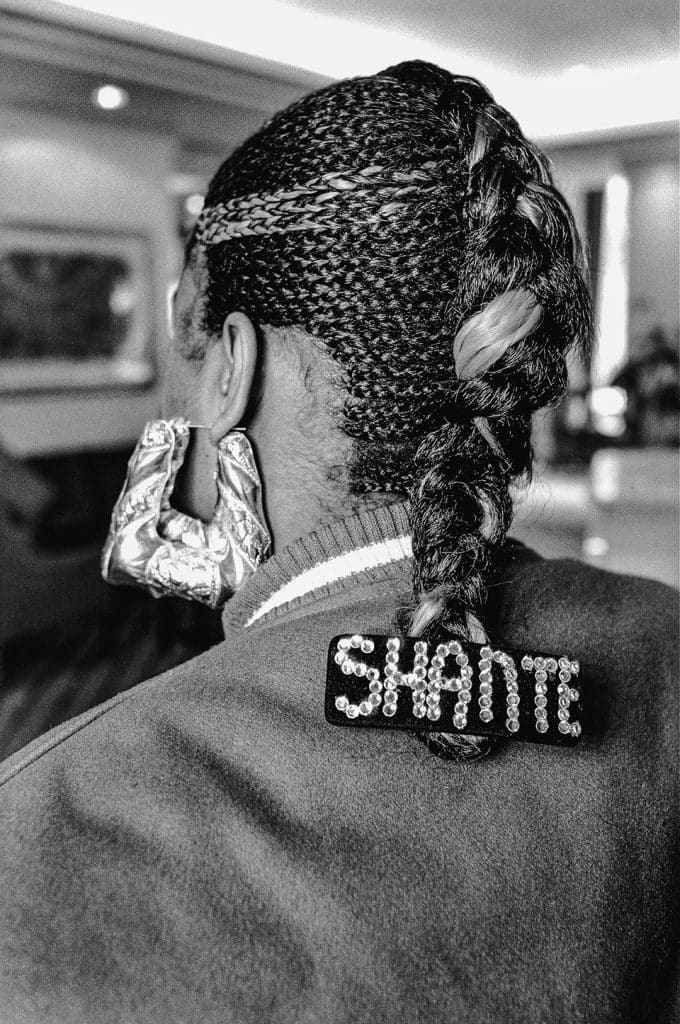 Vietnamese jeweler Johnny Dang, a specialist in eccentric jewelry for rappers, talks about his approach to dental grills. In Vietnam, gold grills have existed for several centuries. Instead of filling a bad tooth, the Vietnamese opt for a metal covering to protect their teeth. The value of the cover material defines their social status. Gold grills show the individual's wealth to neighbors and acquaintances. 
Johnny Dang, the King of Bling, reflects this social recognition in his work as a goldsmith in the United States–a practice shared among rappers. By giving themselves royal titles like King T, Queen Latifah or even Slick Rick, The Rich Ruler, the "young kings" aspire to resemble ancient African kingdoms and empires.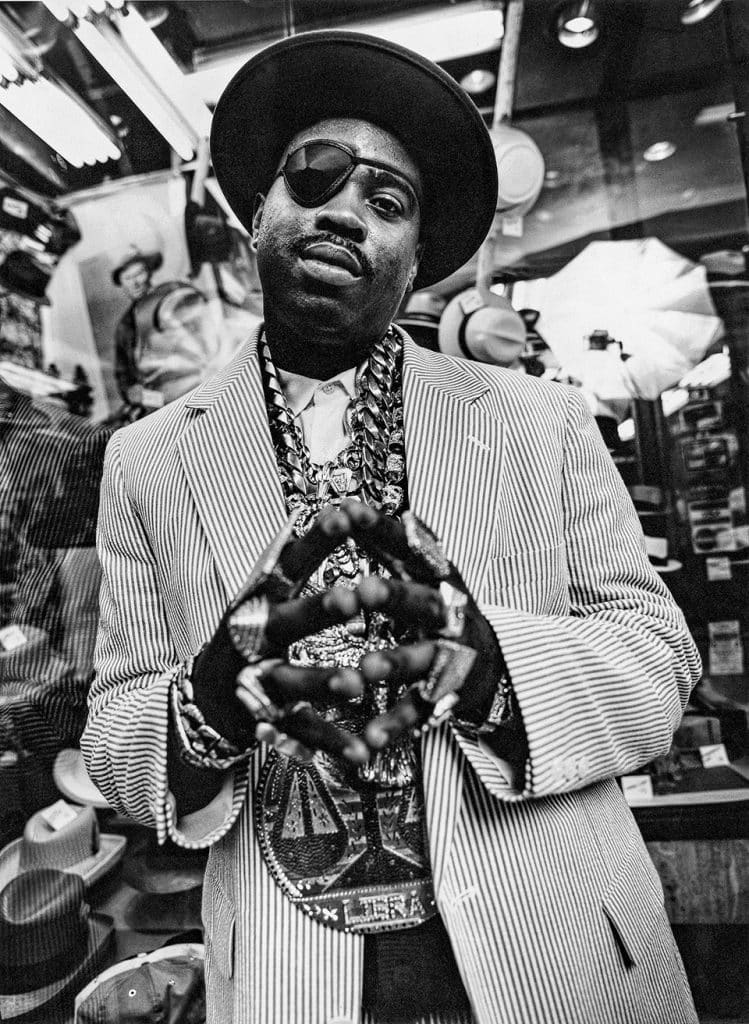 Slick Rick perfectly illustrates this idea. With his huge rings, massive chains, gold teeth, and several layers of jewelry, he looks just like Asantehene, ruler of the historic Asante empire (Ghana). In religious rituals, the monarch, himself covered in gold, sits on a golden stool. 
For Slick Rick, showing off his gems is his way of contributing to African-American society. He believes in recovering goldsmiths' work in old communities, thus reviving sophisticated ornaments.
" All eyez on me "
Ultimately, the primary objective of the artists remains the same: "Above all, not be unknown," says journalist Rob Marriott. There is no big difference between Elizabeth Taylor and Slick Rick, except for their artistic universe.
Rappers go beyond their status as mere customers and become jewelry experts. "I spent hours in jewelry stores inquiring about the pieces I liked," says rapper Kash. "I wanted to know everything about diamonds and order the exact thing I had in mind to my jeweler."
Despite controversial beginnings, hip-hop artists perceived as whimsical high rollers ended up winning over a growing audience. Hip-hop amazes and unfolds as the most popular musical genre. It is played and listened to everywhere and no longer belongs to a particular culture born in the Bronx.
It has found its way into advertisements and cinema, seducing luxury jewelry stores. Major jewelry houses started collaborations that rappers had never even dared to imagine: A$AP Ferg became the image of Tiffany, Cartier sponsored Kanye West, etc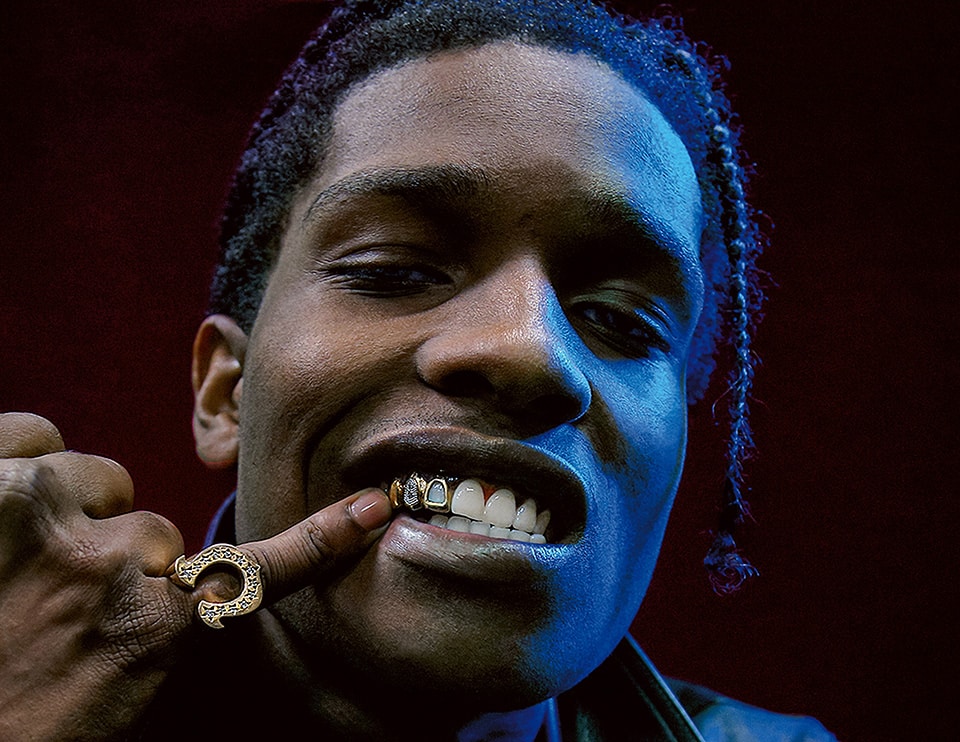 Hip-hop illustrates the dream social ascent of young prospect-less African-Americans and Puerto Ricans who built themselves a rap empire. The formerly deprived, newly recognized celebrities, those who took the first steps on stage, still wear the first chains they earned. In Talib Kweli's words: "The chains meant freedom for the neighborhood's young black boy."
Ice Cold. A Hip-Hop Jewelry History, Vikki Tobak, Taschen 80£