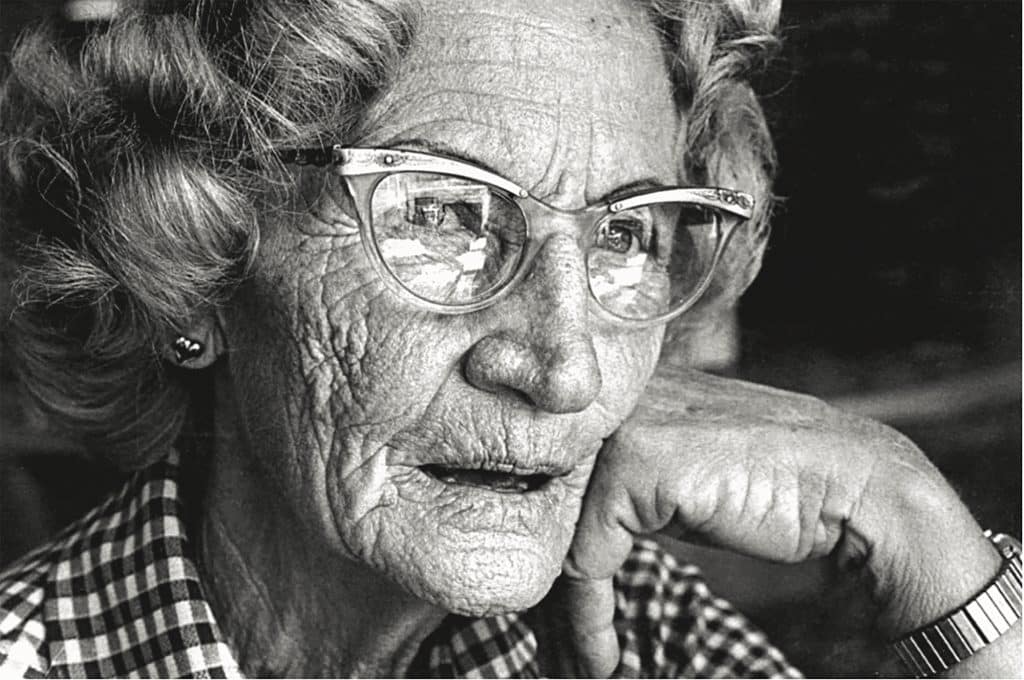 The history of photography features thousands of photographic journeys. As far back as the mid-19th century, those known as the Orientalists – Maxime Du Camp, Eugène Bonfils, etc. – set out for the Orient in search of exoticism, drawn to the notion of elsewhere. Their "tours" were more like expeditions, as photographic equipment in those days was heavy, cumbersome and difficult to handle. With the next century came changes in the genre and the invention of the road trip, a physical exploration of the landscape in the broad sense coupled with introspection. Among the best, this subjective point of view on the world was accompanied by strong aesthetic sensibilities that sometimes went so far as questioning established conventions.
There aren't as many of those series, but some of them are quite famous: "The Americans" (1958) by Robert Frank, "The Mexican Journey" (1965-1966) by Bernard Plossu, and "Death Valley" by Jeanloup Sieff in 1977. The photographs of the latter come with a travel diary giving a behind the scenes glimpse of his journey, a mix of first-hand accounts, observations and emotions. These images by Jeanloup Sieff speak for themselves, but would they have the same flavor without his personal impressions? It's wonderful that Claude Nori, the founder of Contrejour and a friend of the photographer, decided to republish this work.
"The excuse for taking this trip was a book and a film, but the deeper reason behind it was escape, a parenthesis, a vital need to take stock of my life, to rediscover, with my camera, the forgotten sense of complicity that the years of living together had eroded…," wrote Jeanloup Sieff with his trademark humor, from the motor home he nicknamed Germaine. He embarked on this journey from February 15 to March 24, 1977 with his future wife Barbara.
That year, Jeanloup Sieff was 43 years old and already had a brilliant career behind him. His black and white images had appeared in many fashion magazines – Glamour, Esquire, Harper's Bazaar, Queen, Vogue, etc. His Borinage photojournalism piece was awarded the prestigious Niépce Prize in 1959, and his mastery of nudes and portraits won widescale recognition. To wit: François Truffaut captured under an umbrella in 1959 and Alfred Hitchcock for Harper's Bazaar in 1962, both earning their place among the icons of the history of photography.
For his "Death Valley" series, he opted for black and white, of course, and 24×36, shot with Leica and Nikon using wide-angle lenses. This choice, guided by a desire for creativity that characterizes all of his commissioned or personal work, accentuates the dramatic nature of the various sites through spatial deformation. Along with the panoramic lunar landscapes in multiple shades of gray were close-ups of the arid ground, cracked by drought, portraits of Americans with improbable gazes who seem to have appeared out of nowhere, and interior views of diners and even casinos, taken on a stopover in Las Vegas.
Through this series, Jeanloup Sieff shows us an America between dream and reality; both authentic and whimsical. This singular mixture is found in his story, where he quotes at once the comic strip Mandrake the Magician, which he had been fascinating with at the age of nine, the illustrator Norman Rockwell, the paintings of Andrew Wyeth, the photos of Walker Evans and the writings of Jack Kerouac: "… we are 'on the road,' like Kerouac, in search of who we are."
In his biography Jeanloup Sieff fais-moi un signe [Jeanloup Sieff, Give Me a Sign], Claude Nori shows us the man behind the lens. And, through him, a bygone era where black and white photography reigned supreme. In the 1970s, a new generation took over from the humanist photographers who, after the torments and horrors of war, offered a peaceful vision of the world. "Only the best, Helmut Newton, Sarah Moon, Guy Bourdin, Jean-François Bauret, Georges Tourdjman, and of course Jeanloup Sieff, pursued a career that only got better over the years," says Claude Nori.
This biography full of tenderness recounts the professional trajectory of Jeanloup Sieff, from his first camera received at 14 and his training at the Vevey school (Switzerland) in the 1950s to the specificity of his gaze: "Neither fashion photographer, nor portraitist , nor a photojournalist, no less a creative artist but a bit of all of this at the same time." Unclassifiable, insists Claude Nori, because in addition to his many facets as a photographer, "he wrote marvelously well." One more reason to read the excerpts from his travel diary that accompany the images of Death Valley.
Jeanloup Sieff, La Vallée de la Mort, 96 pages, éditions Contrejour, 35 €. On sale May 19, 2022.
Claude Nori, Jeanloup Sieff fais-moi un signe, 196 pages, éditions Contrejour, 30 €. On sale May 19, 2022.