Hangar Photo Art Center, one of Europe's most beautiful venues dedicated to the visual arts, has always felt homy. It's a convivial space, where artists meet and easily strike up conversations, and where photographers really appreciate being exhibited. This is thanks to the warm welcome they receive from Director Delphine Dumont and her team, and their commitment.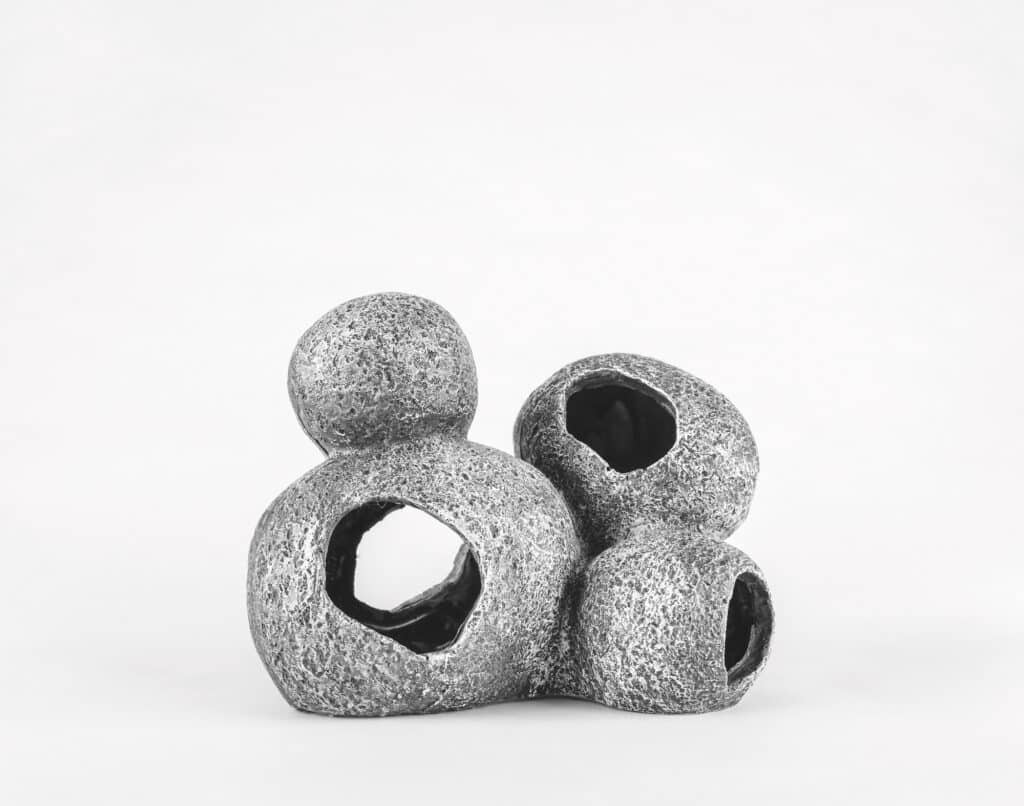 Objective: Earth
The planet is the common denominator of the images featured at Hangar. The Melting Islands project highlights the challenges faced by several islands: the melting away of the populations, of ice, of sandy coastlines.
Photographer Matthieu Litt, who appreciates untouched territories with sparse human presence, spent several weeks in an art residency in the Arctic, on a boat, The Manguier. "This is an analog photography project," he explains. "Superimposition of images taken at different times or consecutively. I wanted to get away from the classic imagery often used to depict glaciers. There's a lot of talk about space exploration, about Mars, about a bright future on other planets, without us realizing what we have at our fingertips right here." Litt's photographs, full of poetry and color, may appear reminiscent of the exploration of faraway planets, but it's our own planet that is at stake.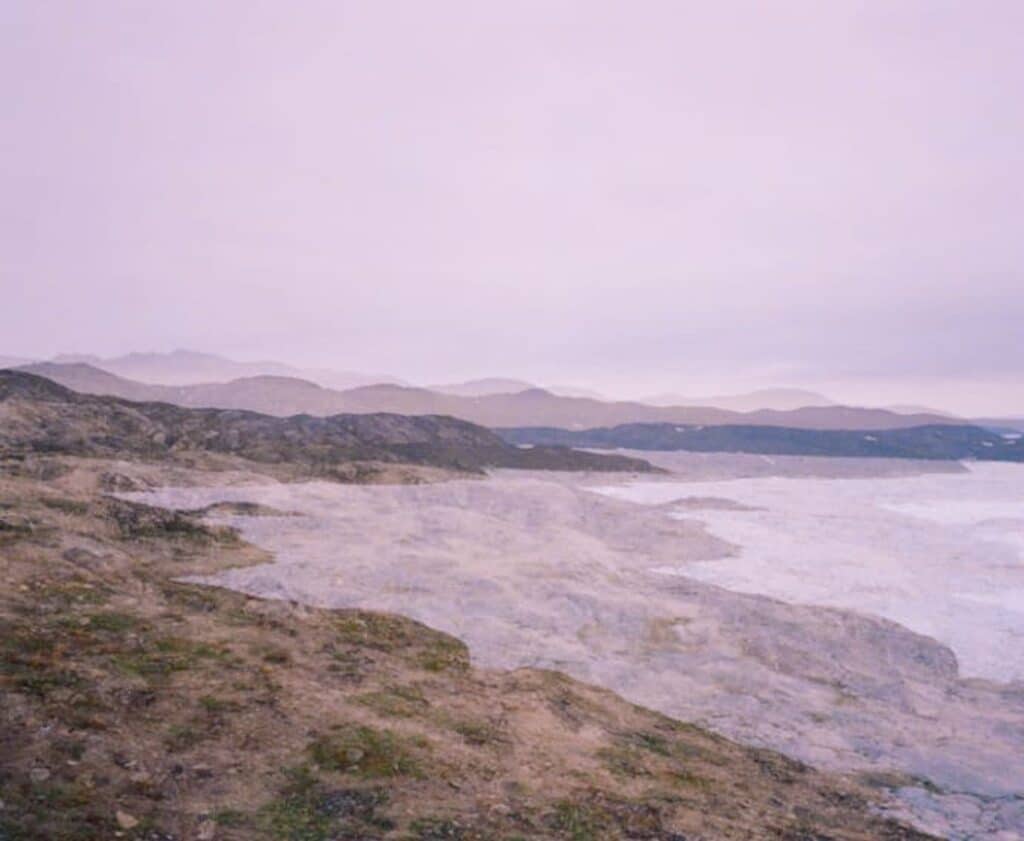 In Cape Verde, Mathias Depardon took interest in sand extraction. The project started out as a commission by the newspaper Le Monde to produce six photo reports on the Paris region's dependence on sand imported from places like the Maldvies, India, and Greenland. "It must be noted that the world consumes 50 billion tons of sand a year, which corresponds to 18 kilos a day per person. Roughly speaking, that's the equivalent of a wall 27-meter-tall by 27-meter-wide encircling the planet. Every year."
Depardon's project warns of a double scourge linked to this raw material: erosion and loss of biodiversity on the one hand, and extreme poverty and human exploitation on the other. His photos show Cape Verde women in the sea, buckets in hand, illegally extracting sand to be sold in towns. "They plunder the sand from the coast, but there's no sand left on the coast. There's nothing left but sandstone, nothing but soil. So they have to extract it directly from the sea now. It's a horrible job. They bring in 500 buckets a day. Can you imagine what that means?"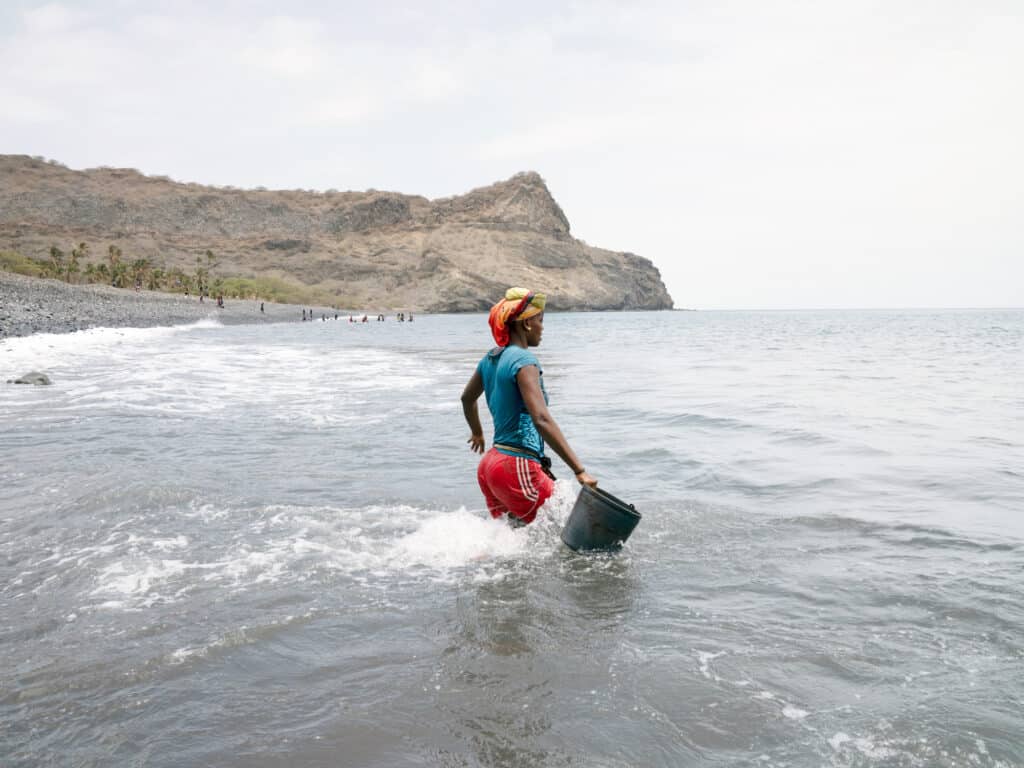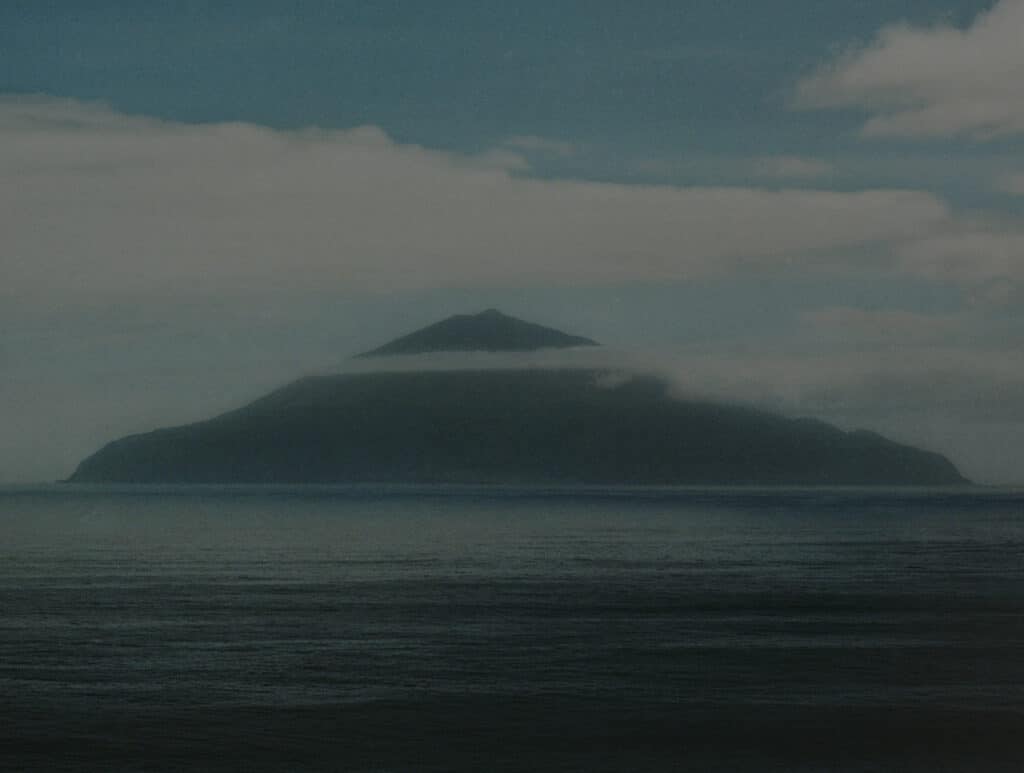 Men and women are also at the center of the work of Richard Pak and Clément Chapillon, two photographers who have shared the lives of island communities. Pak traveled to Tristan da Cunha Island, the main island of the eponymous archipelago—a group of volcanic islands located in the South Atlantic Ocean, north of the Roaring Forties, and discovered in the early sixteenth century by a Portuguese navigator. Located at the very end of the world, with no airport, eight days by boat from Cape Town, South Africa, this is a place where people inevitably live in isolation. "This is the most secluded inhabited territory on the planet," says the photographer, whose images are distinguished by their humanity and slow pace.
Chapillon, on the other hand, focuses on the lives of the inhabitants of the arid island of Amorgos, the least populated island in Greece, which he has been visiting regularly for the past twenty years. "This island exerts a magnetic attraction," says the photographer. "It's the poorest and the wildest. It has a fascinating history. There are roughly 1,000 people left in an immense territory that has been completely depopulated. It's a sort of absolute island, the end of the world." The diehards include Alain, a Frenchman from Bagnols de Bigorre. He came to Amorgos some thirty years ago, and has never left. "This is both an Eden and a prison."
There's also a young Greek woman, Plato, born on the island, who in one of the photos is preparing fava, a chickpea purée, and is bored to death, especially in winter. Or yet Carolina, an English writer who has come to lose herself in a village deep in the mountains. "When I photographed her, she was eighty-five years old. The very day I wanted to give her the print, she had died."
Green gold
In a dreamlike universe, using documentary conventions, Matthieu Gafsou, Alice Pallot, and the De Anima Collective (made up of researchers, artists, designers, and scientists) propose, by way of three artistic projects straddling macro-ecology and observation of the infinitesimal, to observe the original, ultimate force of nature.
Alice Pallot, winner of the 1+2 residency at CNRS Toulouse, a creative hub combining photography and science, worked on the issue of algae toxicity in Brittany. Specifically, she focused on a phenomenon the region is grappling with: the dumping of intensive agricultural waste, nitrates and phosphates, into the sea, which in turn causes algae to proliferate, especially in the Côte d'Armor. Plant decomposition and putrefaction follow, along with the release of the deadly H2S gas.
"In the last forty years, there have been three or four deaths due to this very problem," explains the photographer. "On the other hand, we don't talk about the collapse of biodiversity. My images are about that." This project is influenced by a comic book by Inès Leroux, entitled Algue verte, l'histoire interdite, published in 2019.
Pallot's visual work, with their strong dystopian aesthetic, is divided into several, heterogeneous parts. The artist uses toxicity as a tool: for example, she left images steeping for three weeks among toxic algae to obtain damaged, almost scorched prints.
"I've worked with ecologists who told me about sterile beaches. I'm trying to show a future we're heading for if we keep the present course. I'm also showing how transform an oxic (oxygenated) into an anoxic (oxygen-depleted) environment. This is what happens when ecosystems come into contact with H2S gas: there is no oxygen left."
These problems also raise questions about how to promote photographs. "We exhibit mainly photographs, and if you think about it, photography is a pollutant," notes Delphine Dumont. "Cameras, chemicals, giant printers in photo labs, the ink, the bleached paper…. Artists who work on ecological subjects and need to travel leave a big carbon footprint. Then there is the transportation of the works, and the issue of collecting and preserving photography. This really isn't something that it's in the public eye. It's very complicated to be 100% green. But you can't talk about ecology and not question what we're doing. Our first initiative: try to produce our exhibits locally."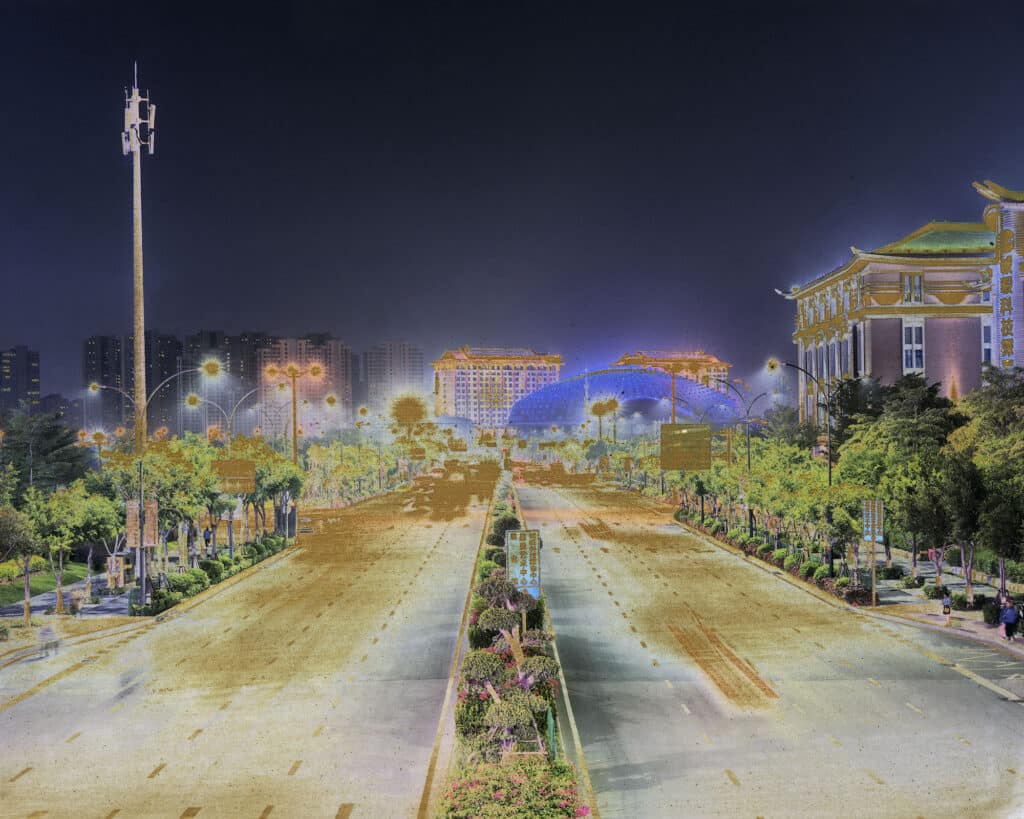 De Anima Collective, Echoes of Tomorrow, until June 10, 2023
Melting Islands: Clément Chapillon, Les rochers fauves; Mathias Depardon, Moving Sand/Cape Verde; Matthieu Litt: Terra Nullius; Richard Pak: La Firme. Until July 8, 2023.
Hangar Photo Art Center, Pl. du Châtelain 18, Brussels, Belgium.