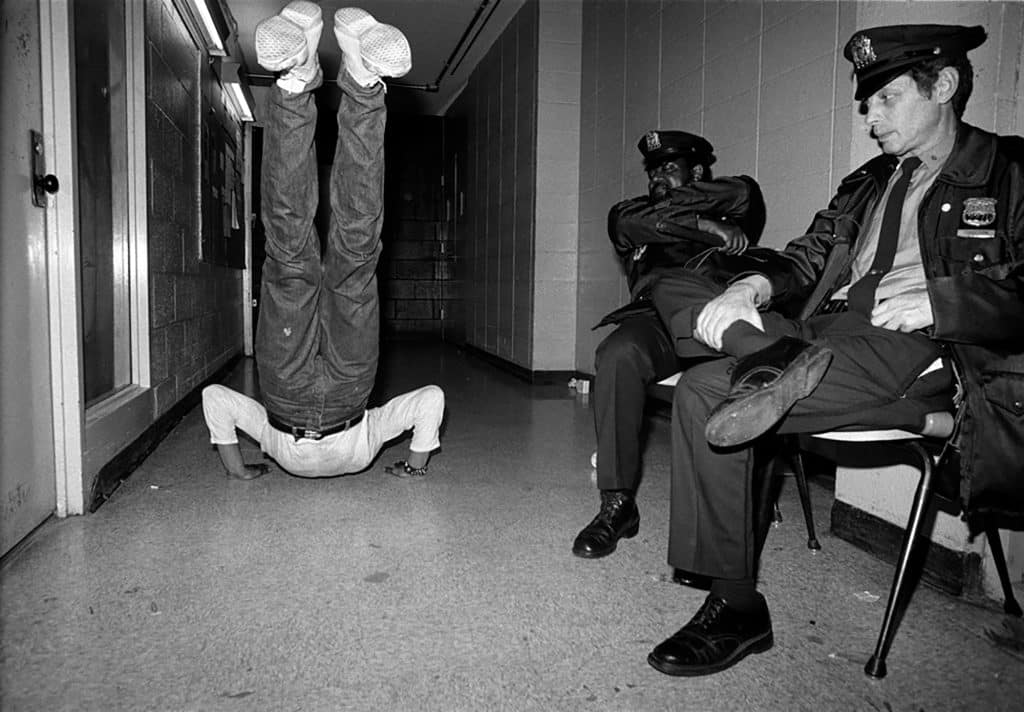 When Hip Hop first made its way out of the Bronx, it was written off as a fad. The record companies and mainstream media largely ignored this predominantly Black art form as its originators radically transformed the style and sound of popular music by rapping over samples of classic songs. But the clubs knew better — and Hip Hop quickly found its way into the scene.
Between 1982 and 1984, French photographer Sophie Bramly religiously went to every Hip Hop party she could find. In the years before Hip Hop blew up, the people photographing the culture were primarily insiders like Joe Conzo, Martha Cooper, and Charlie Ahearn — artists with a vested interest in the community. Bramly was very much one in the same, becoming friends with DJs Afrika Bambaataa and Grandmaster Flash, rap groups Run-DMC and the Beastie Boy, graffiti writers DONDI and LADY PINK, artist Keith Haring, and impresario Fab 5 Freddy, who would later bring Hip Hop to the world with Yo! MTV Raps.
"I was seduced by the fact that because nobody initially cared about this new world they were building, they had to make things with bits and pieces," says Bramly, who brings together an extraordinary collection of photographs in her new book, Yo! The Early Days of Hip Hop 1982–84 (Soul Jazz), that capture the pioneers of the culture as they first began to make waves across music, film, fashion, dance, and art.
Down By Law
In 1981, Sophie Bramly, then in her early 20s, arrived in New York and spent her first year getting to know the town. One day, she saw a breaking crew performing at Union Square, and watched in awe as they took it to the floor with an impressive array of acrobatic dance moves. "I knew that I had hit some flashing trigger and I got really into it," she remembers, looking back at how that one encounter brought her into the still-underground Hip Hop scene.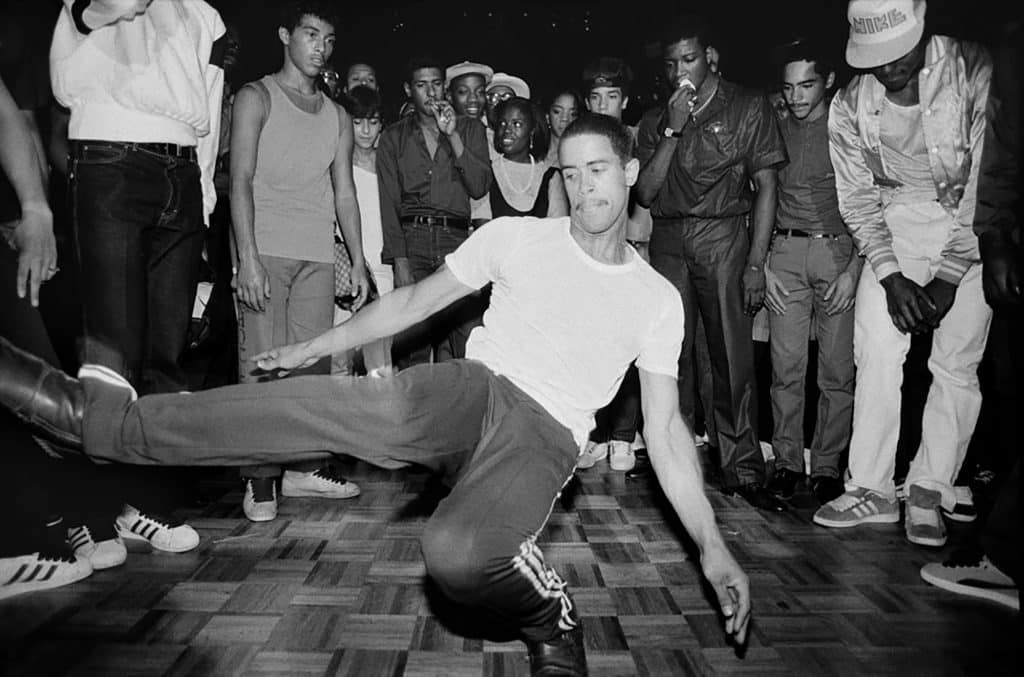 "New York had something magical in the sense that it seems like we're all connected," Bramly says. "You could be in the arts, but be friends with musicians. You could go to clubs and art galleries uptown, downtown, or midtown and it was always different. There was a constant wave of people mixing things up. It was funky and dirty, and people were willing to do a lot of crazy things and have fun. Being creative was the motor."
Rather than rush the process, Bramly fell back and immersed herself in the scene before taking out her camera to photograph it. Favoring intimacy over glamour, Bramly was perfectly poised to document the emerging Hip Hop scene from the inside. Whether riding the train with FUTURA as he catches a tag, hanging out at home with Rolling Stone backup singer Bernard Fowler and his mother, or spending a night at the club, Bramly's portraits are filled with warmth and love.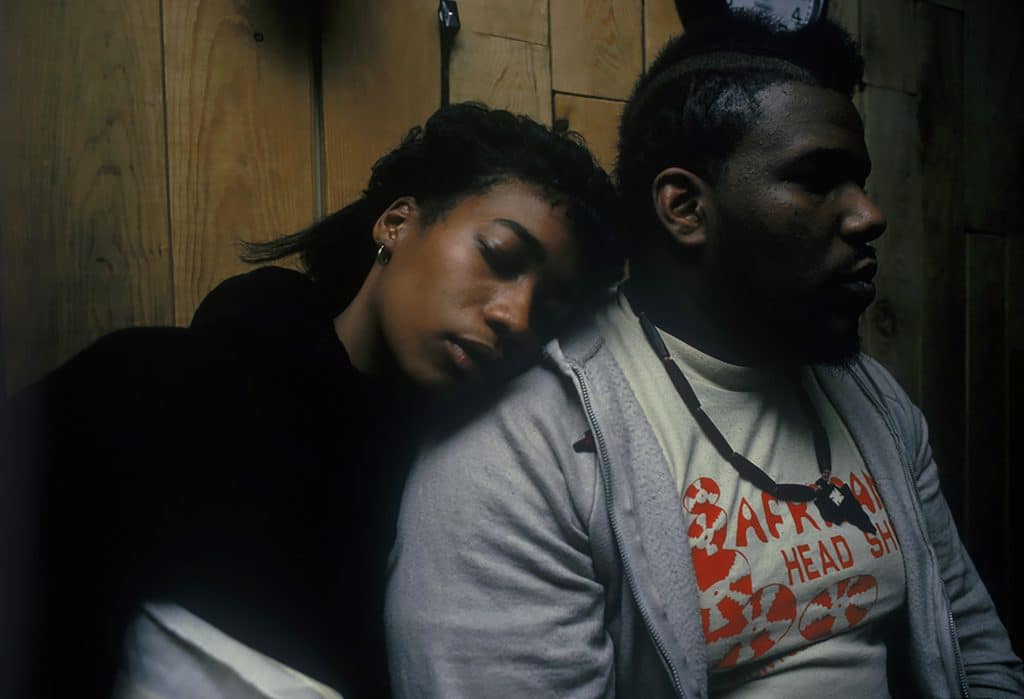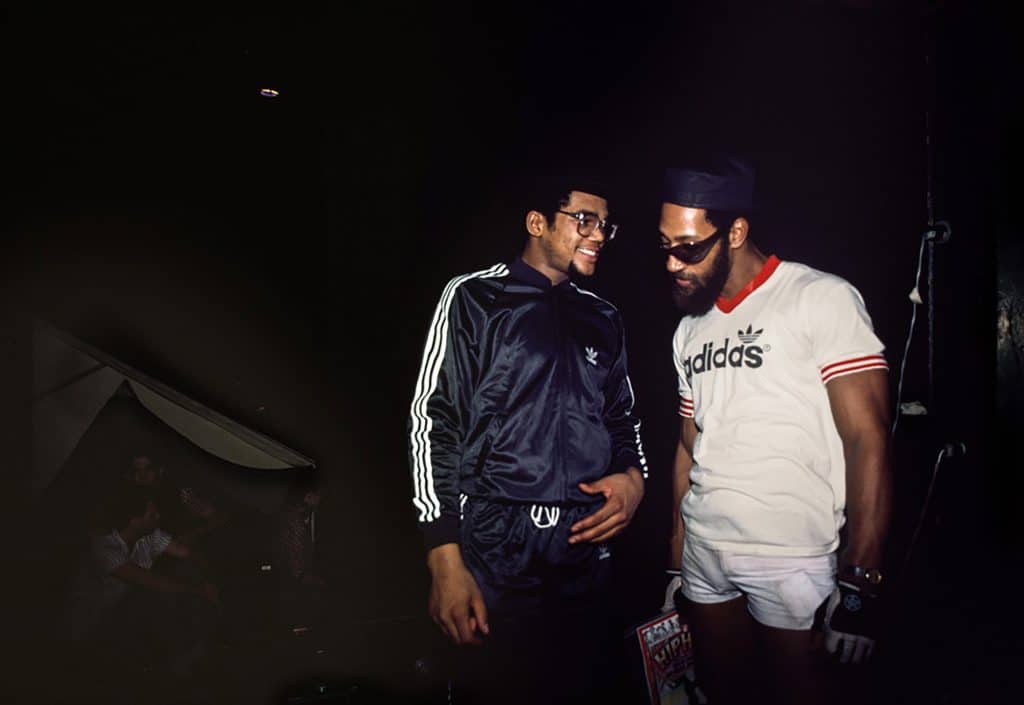 "I moved very slowly and began taking pictures of my friends like Grand Mixer D. St, ZEPHYR, and Fab 5 Freddy. I started going with them to the Roxy, and I became a part of it," Bramly says. "My work is quite different from other photographers of the time because I not only wanted to cover their stage work, I also wanted to show how they really lived," she says. "I was going to their homes, photographing the landscapes, documenting everything about the Hip Hop scene. But they rarely remember me as a photographer because I was always there, sometimes with my camera, sometimes not. It was the friendship they remember most."
The Message
Hip Hop quickly took the globe by storm with its distinctive blend of rhythm, melody, and funk, reinventing classic songs through the art of sampling. While DJs remixed break beats to create new tracks, MCs got on the mic, talking about the world they were from — Black and Latino communities devastated by poverty, crime, landlord-sponsored arson, and government neglect. Though the music came out of the South Bronx, it spoke of and to those coming from similar backgrounds throughout the United States.
For Sophie Bramly, it was a revelation. Coming from a bourgeois background, she recalls, "I had 20 year old problems like, 'I don't have a boyfriend' and 'I don't have the right job,' forever being miserable about nothing. When I became friends with them, I realized most did not have the same background. Many were living in the projects, and the Bronx was like a country at war. But they had so much joy and energy. It changed my life back then — and it still does."
Hip Hop began out of love, out of a need and desire for creativity. Whether painting masterpieces on trains or taking it to the floor to prove who is the best, the pioneers of Hip Hop created a full-blown culture rooted in the principles of originality, innovation, and excellence. "Nobody ever thought that making money was possible, so it was all about making the best of your life," says Bramly.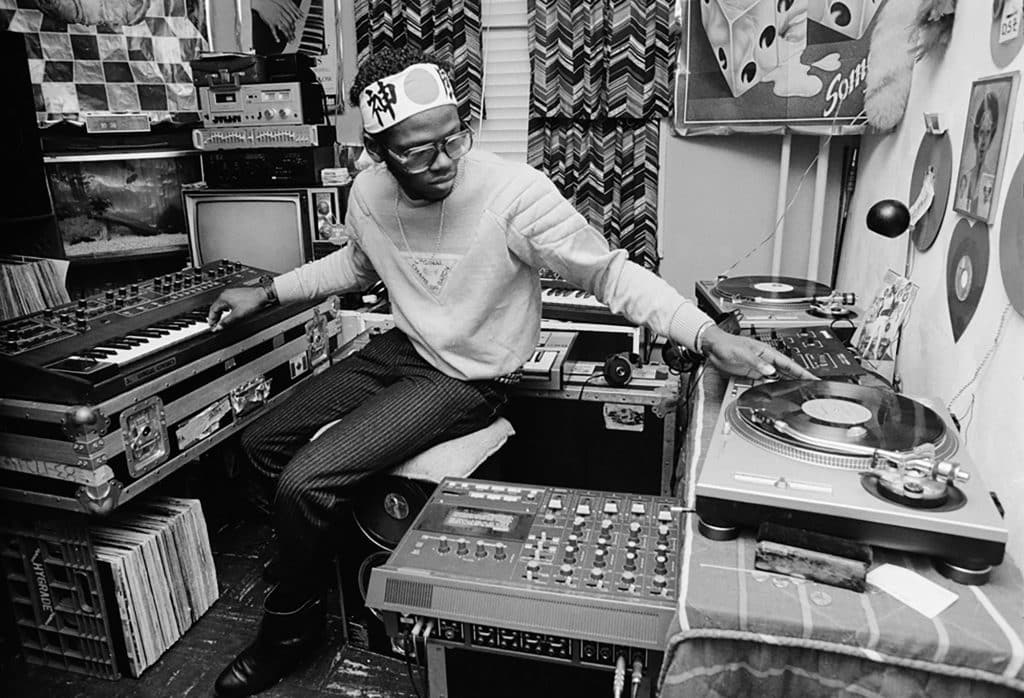 "I remember the first time DST received a check for his 12 inch record. He was still pretty young and living with his mom, and he wanted to buy the Michael Jackson jacket because that's how you think when you're a kid. I remember when Roxanne Shante got a big check. She was just 14 and she bought a limousine. I think it was a Cadillac. That was part of the beauty of it all."
Yo! The Early Days of Hip Hop 1982–84 is published by Soul Jazz, $49.95.