Ricky Powell (1961 – 2021) who died on Monday February 1, was the last of a dying breed — the man with a golden eye who hated to be called "a photographer."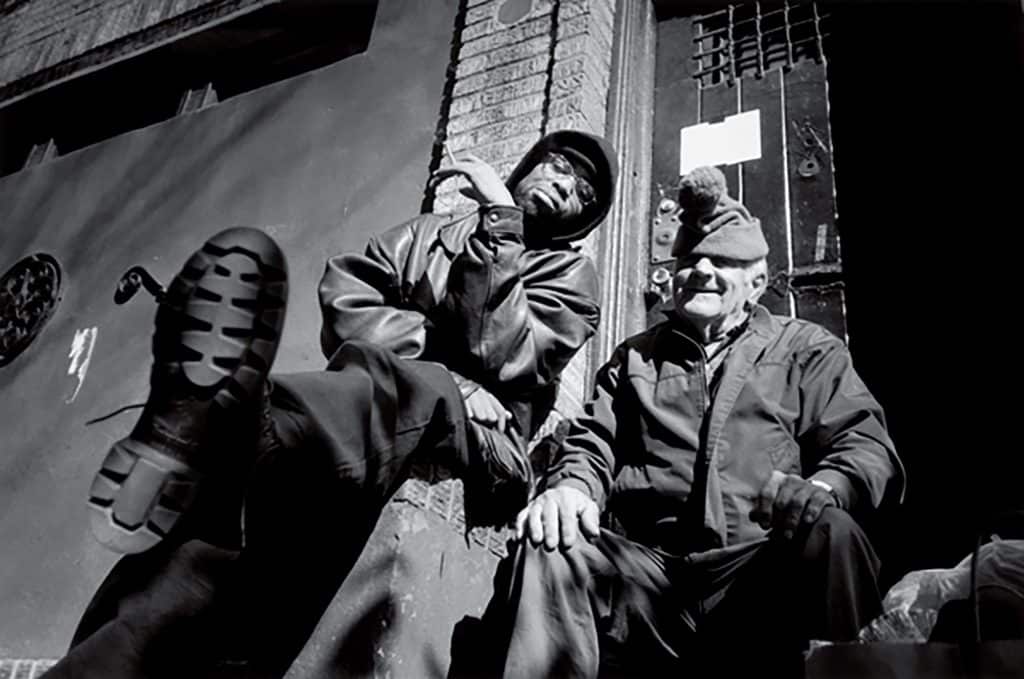 Indeed, the self-identified "Individualist" and quintessential New York curmudgeon was so much more than that. Powell was a busboy, bike messenger, Frozade vendor, dog walker, substitute teacher, radio host, magazine columnist, comic, author, unofficial New York historian, cable television star, "fourth Beastie Boy," and most notoriously — the libidinous lothario memorialized in the Beasties' 1989 song, "Car Thief," who was said to have sexually harassed, stalked, and threatened numerous women throughout his career, including myself.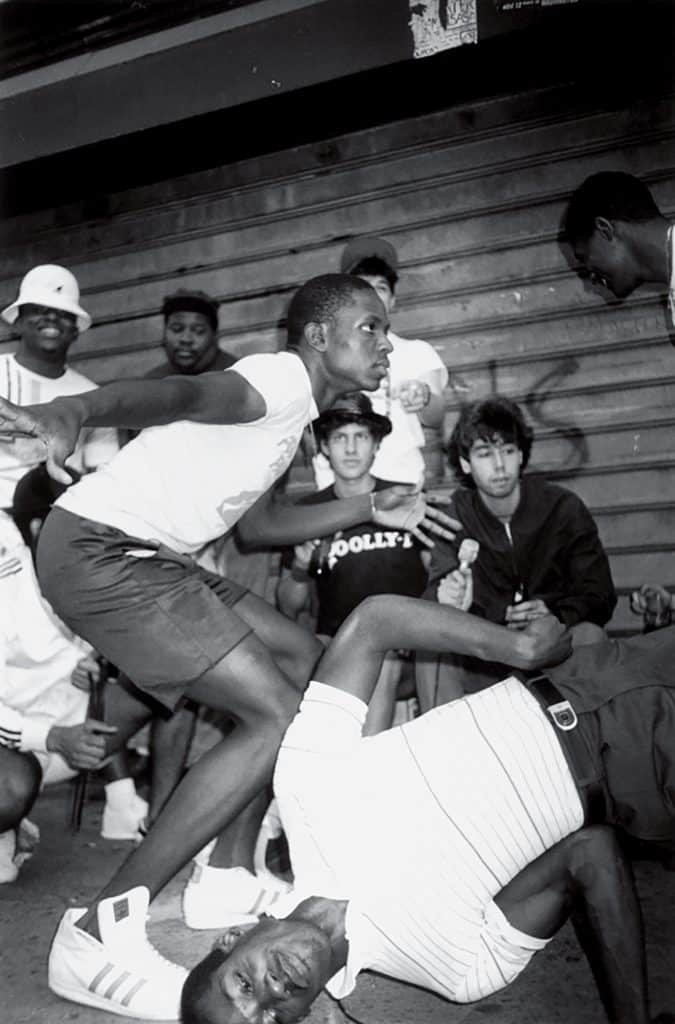 In writing this memorial, I cannot only speak of the good and ignore the harm he caused. Powell always spoke his mind and hated pretense; he loathed frauds, phonies, and sycophants. He was his own worst enemy, but he refused to suffer alone.
The Lazy Hustler
Perhaps, then, it may come as no surprise that Powell started his photography career in the spring of 1985 after he felt unjustly rejected by an ex-girlfriend. Determined to show her up, Powell set out to make something of his life. "I liked photographing street life and nightclubs and I figured there'd always be pictures to take so maybe it could be a path to a career. It was fun—but it felt important at the same time," Powell wrote in Public Access: Ricky Powell Photographs 1985-2005 (Miss Rosen Editions/powerHouse Books).
"The first photo I published was FUTURA 2000 and Keith Haring hangin' at some opening in June of '85. It was in the East Village Eye for the party people section in the back. It was only about two by two inches but my photo credit lookdeded [sic] dope! I was like, 'Oh Ssssit! Even a lazy bum like me can do something worthwhile."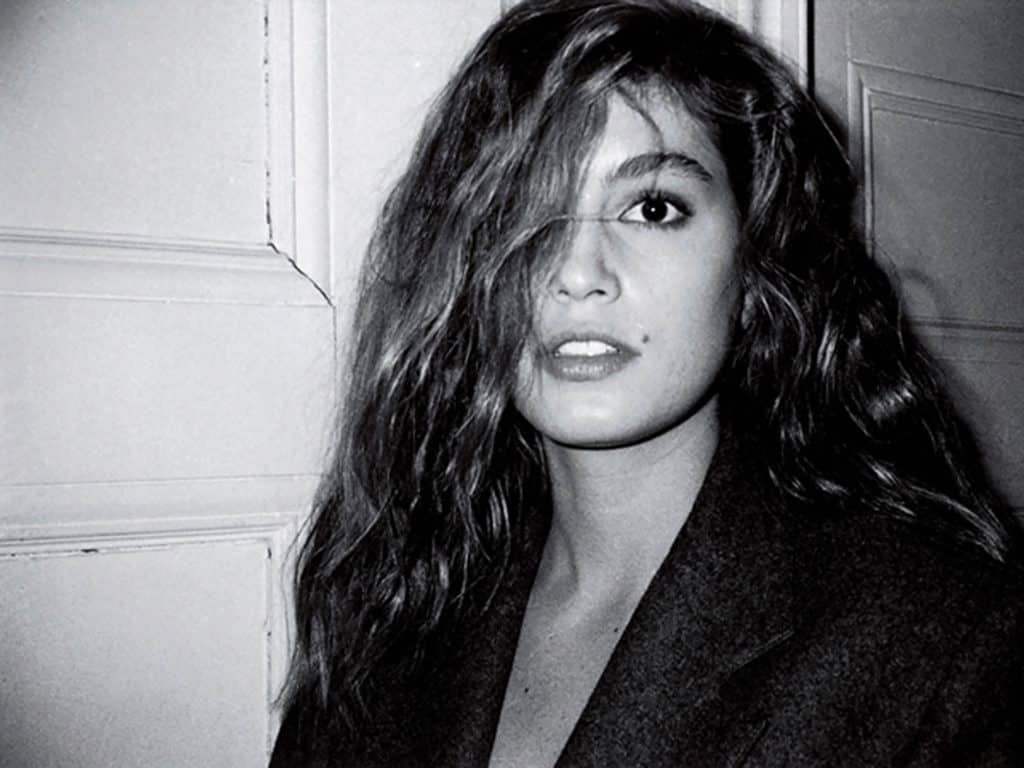 Possessed with charisma and shamelessness, Powell's laissez-faire attitude served him well. One day in 1986, Powell quit his job selling lemon ices on the streets of Soho on a whim, and flew down to Miami to visit the Beastie Boys on Run-DMC's Raising Hell tour. He literally knocked on the door of the stadium. That's all it took. He was in.
After appearing as "the nerd" in the Beastie Boys' "(You Gotta) Fight for Your Right (To Party)" video it became clear, Powell was a natural on both sides of the camera. He quickly became a cult sensation as the host of Rappin' with the Rickster, arguably the world's greatest public access TV show. From 1990–1996, Powell made a name for himself engaging in endearingly ridiculous repartee with the likes of Eazy-E, Kool Keith, Laurence Fishburne, Sofia Coppola, and Sonic Youth.
Wherever he went, Powell kept an instamatic camera on hand, ready to snap a shot of anyone and anything that caught his eye. He chronicled not only the Golden Age of Hip Hop but captured the essence of downtown New York before it was gentrified. The Brooklyn-born, Greenwich Village-raised bohemian rued the day the neighborhood had become a pale shadow of its former glory, but he persevered, preserving its magnificent history with casual walking tours. Powell would stand in the gardens behind the Jefferson Market Library and reminisce about the days when the fabled Women's House of Detention once stood on that very plot while he, then a student at nearby P.S. 41, would trade insults with inmates.
Though he hated to be called a photographer, in the end it's his pictures that live on. Whether photographing graffiti writer Dondi White, punk singer Nina Hagen, painter Jean-Michel Basquiat, blues musician John Lee Hooker, club kids, old ladies, or street corner legends, Powell had the innate gift of making celebrities look like regular people and regular people look like stars.
By Miss Rosen
Miss Rosen is a New York-based writer focusing on art, photography, and culture. Her work has been published in books, magazines, and websites including Time, Vogue, Artsy, Aperture, Dazed, and Vice, among others.
More information on Ricky Powell on his website and on his Instagram. Books:
Oh Snap!: The Rap Photography of Ricky Powell (St. Martin's Press)
The 2020 documentary film, Ricky Powell: The Individualist, will premier at this year's Tribeca Film Festival.
Public Access: Ricky Powell Photographs 1985-2005 (Miss Rosen Editions/powerHouse Books)