As the civil rights and Black Power movements transformed the political, social, and cultural landscape of the United States during the 1960s, new spaces for the exploration of race, identity, and aesthetics emerged. With the flowering of the Black Arts Movement, collectives like Kamoinge, AfriCOBRA, and the Spiral Group, as well as institutions like the Studio Museum of Harlem, provided vital sources of community for artists largely excluded from the mainstream art world.
In New York City, Linda Goode Bryant stood at the vanguard of a new era in American art, transforming the gallery into a nexus of creativity, collaboration, and conversation. As Education Director at the Studio Museum of Harlem during the early 1970s, Bryant oversaw the celebrated Artist-in-Residence program. "Artists were always on the top floor visiting other artists and having conversations. Many were older than I was so I was perceived as this youngster but we were all respectful," says Bryant, who was in her early 20s at the time.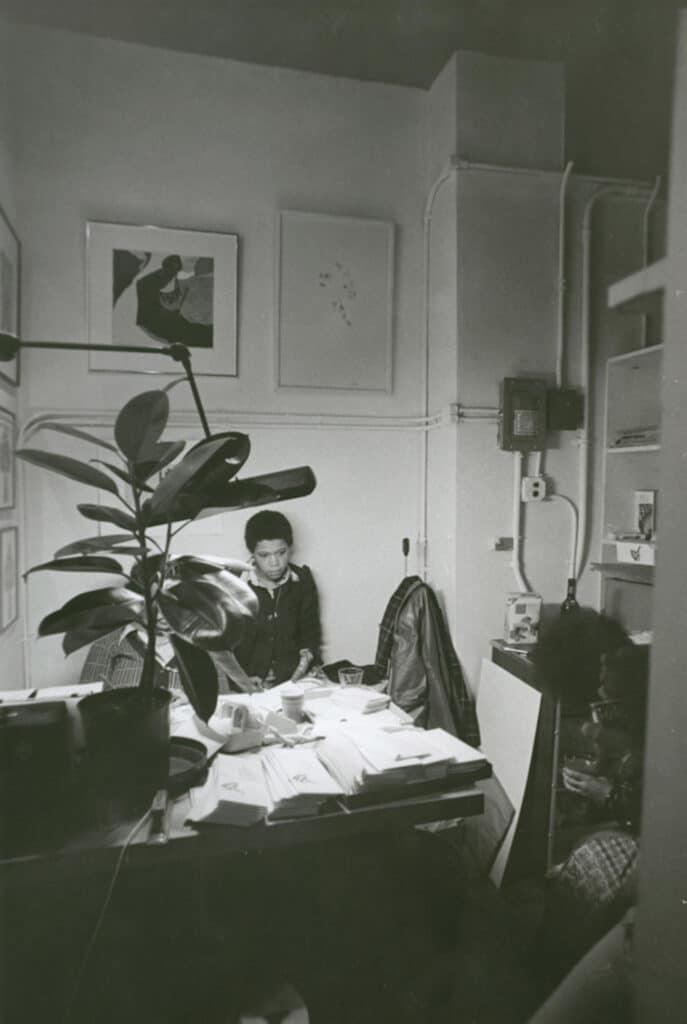 As Bryant listened to older artists speak, she noticed they were focused on external limitations imposed by the historically exclusionary white art world. Bryant wasn't about to let that stop her from pursuing her destiny. "I would say, 'Well fuck them, let's do it ourselves. We don't have any money. We can still do this by ourselves —money's not the only resource,'" she recalls. "They would shake their heads and go, 'She's a dear but gosh, she's naïve.'"
But Bryant wasn't a starry-eyed dreamer; she was a resourceful radical ready to shake up the art world. Things came into focus when she met artist David Hammons and asked when he would exhibit in New York. Hammons told her he didn't show at white galleries. "I said, 'Ohh, I guess I have to start a gallery!'" Bryant decided then and there.
In 1974, she did just that, leaving her job at the Studio Museum to open Just Above Midtown (JAM) on 57th Street. "A single mom, two babies, and I'm going to start a gallery with not a dime!" Bryant says. "That was the inspiration for JAM and the art world was furious."
Move On Up
"I just don't relate well to the idea of power. Except my own," Linda Goode Bryant told Thelma Golden, Director and Chief Curator of The Studio Museum in Harlem, in the catalog for the new exhibition, Just Above Midtown: Changing Spaces, now on view at the Museum of Modern Art.
From that relationship to personal power, a revolution was born. Between 1974–1986, Bryant helmed the groundbreaking gallery, bringing to the fore a wide array of Black contemporary artists working across many disciplines including Ming Smith, Lorraine O'Grady, Adrian Piper, Howardena Pindell, Maren Hassinger, and Elizabeth Catlett at the start of their careers.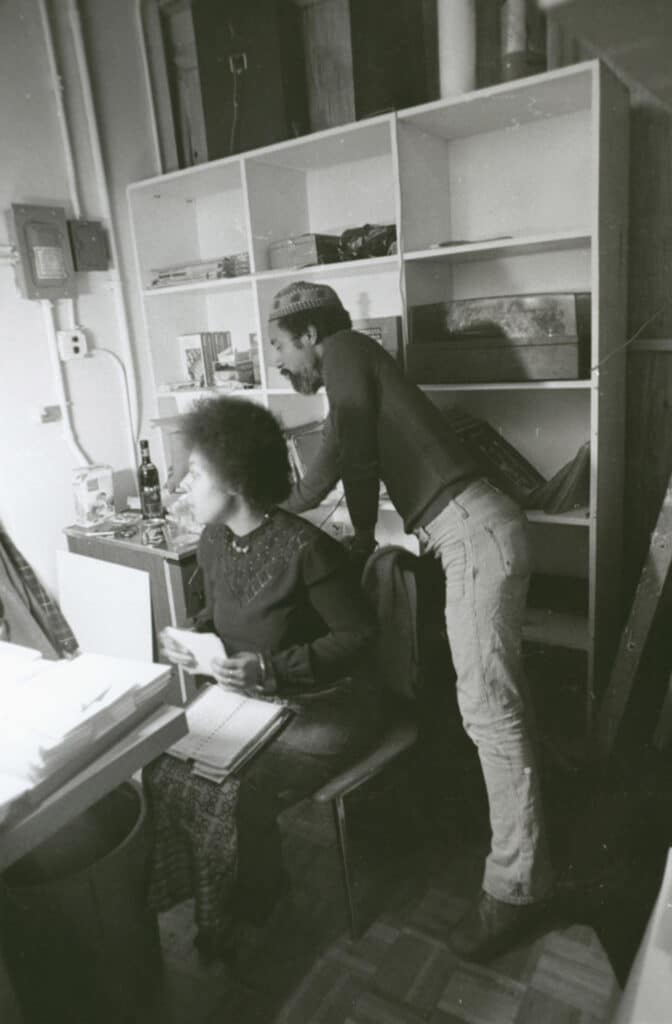 Bryant remembers the challenges of simply finding a space, which she met with her singular mix of spirit, enterprise, audacity, and aplomb. "When I would call a realtor and said I would like to see a space to start a gallery, they asked, 'What work are you going to show?'" she recalls. "I told them, 'I am going to show the work of Black artists' — and 98% of the time the response was, 'We don't show black velvet paintings in our building' and hang up. Which was such bullshit. White artists were making black velvet paintings!"
But fortune favors the bold — as did the city's financial collapse, as New York hurtled toward the precipice of bankruptcy in the mid-1970s. With the mass exodus of the white middle class to the suburbs, the real estate market had collapsed. Spaces were empty and supply outweighed demand.
Bryant got hip to gallery speak and reframed her response, telling realtors she was going to show the work of emerging artists. She called a broker at Judson Realty, saw the 5th-floor space at 50 West 57th Street, and decided this was the place. Then 25, Bryant arrived at the realty office rocking a huge Angela Davis afro and army fatigues, her two babies in tow.
The broker was in a state of shock. Bryant asked about the rent. It was a grand per month. "I can't pay that," she said. Then she made him a counter offer: $300. The gamble paid off and the broker introduced her to Bill Judson, proprietor. He was curious about her astronomically low offer so Bryant explained, "You've got a lot of vacancies in that building. It seems to me that $300 a month is better than nothing."
Judson was sold. The broker drew up a lease and JAM was officially in business.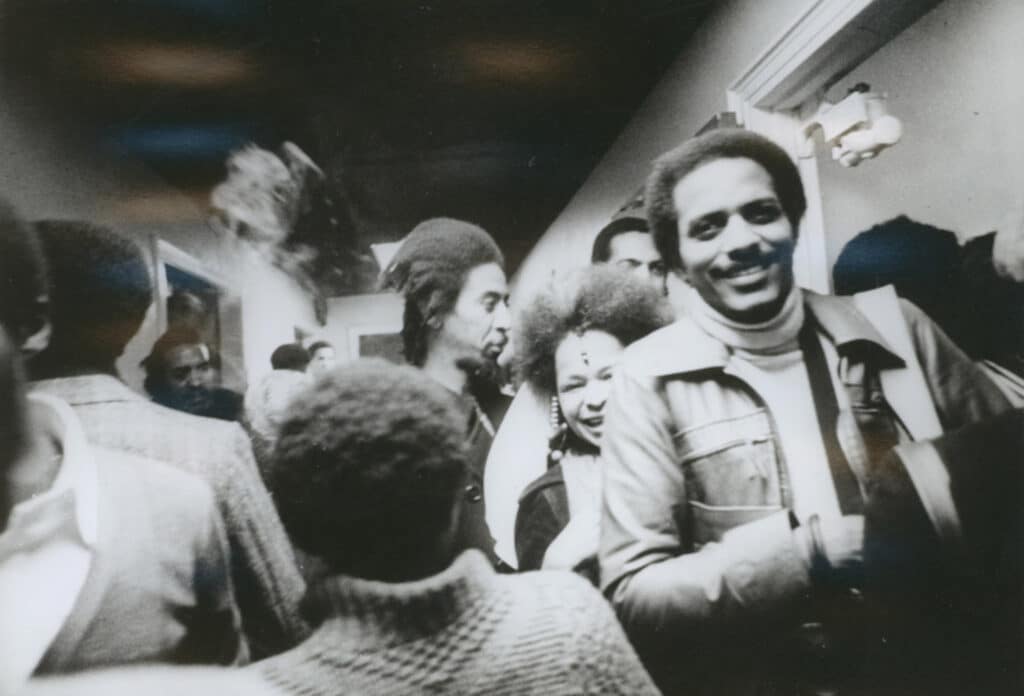 One Nation Under a Groove
Once Just Above Midtown (JAM) gallery was up and running, Bryant was in her element. She maxed out credit cards and kept receipts, overdue bills and eviction notices piling up along the way. But Bryant bet on herself and played to win. While many of her contemporaries were flummoxed and hostile to the single mother upending long-held notions of status and wealth, Bryant used her ingenuity, vision, and charisma to forge a singular path through the New York art world.
Recognizing that art and artists could be a vehicle for social change, she adopted an expansive approach, working across disciplines and using photography to document the moment. "There were so many ways it was done. I felt that what I could do and the role a gallery could play was to provide artists with an opportunity to push their work even further beyond the boundaries of their last piece and how to support that," Bryant says. "The conversations, the debates, the arguments, the 'aha!' moments that happened with artists in that space was fabulous."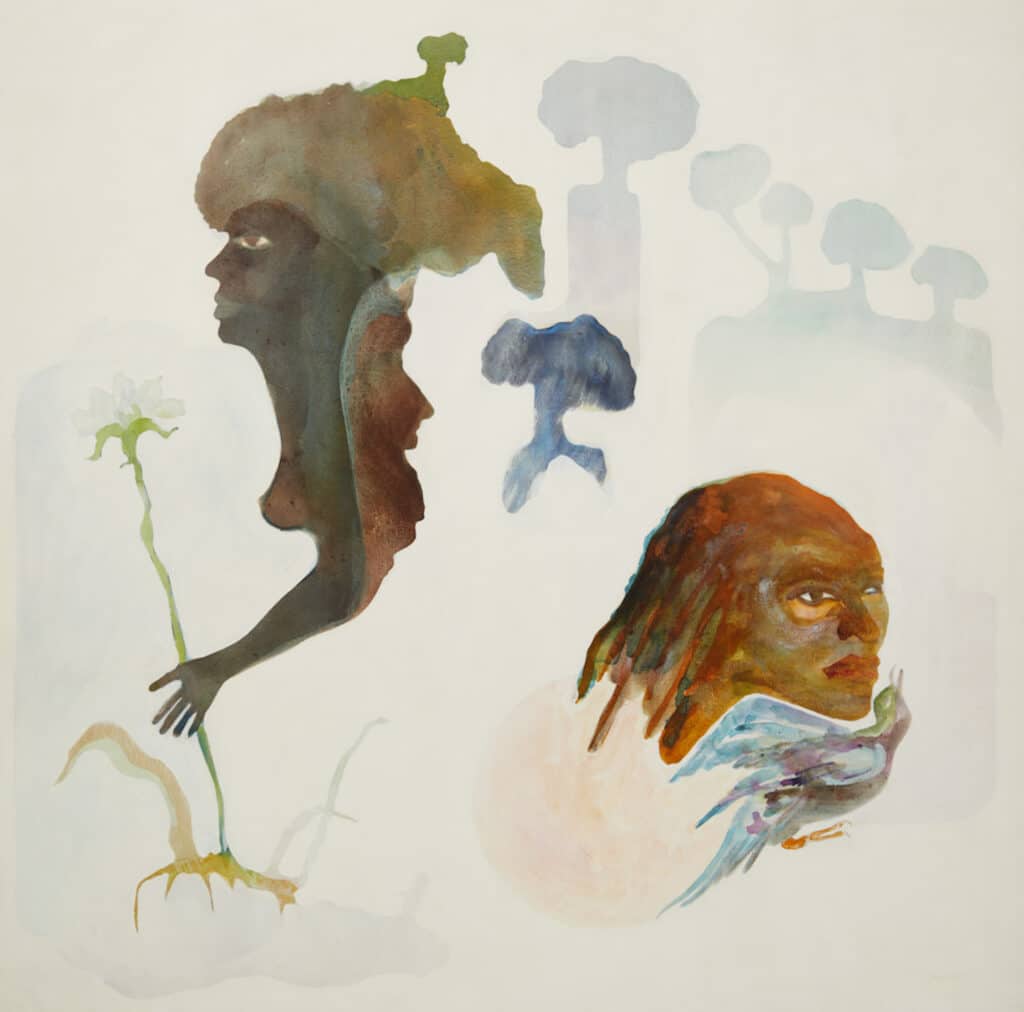 Over the gallery's 12-year run, JAM was home to some of the most innovative, original work of its time, including a 1980 debut performance of Lorraine O'Grady as "Mlle Bourgeoise Noire" and David Hammons' infamous 1976 exhibition of "Greasy Bags and Barbecue Bones." Photographers including Dawoud Bey and Coreen Simpson documented performances and events, their documentation becoming works of art in their own right.
Love is the Message
Over the years, Just Above Midtown (JAM) gallery had different incarnations, moving from midtown to Tribeca to Soho when the neighborhoods were still post-industrial outposts that drew experimental artists. All along the way, photography played a vital role in chronicling and preserving the happenings at the revolutionary gallery.
"JAM was a magnet for everybody," says Bryant. "Artists from other galleries would hang out at JAM. It was the place where artists could argue about their work, thoughts, and ideas or collaborate on them. It had the perfect energy for artists to be together, to support and disagree with each other because fundamentally underneath there was a profound love for each other."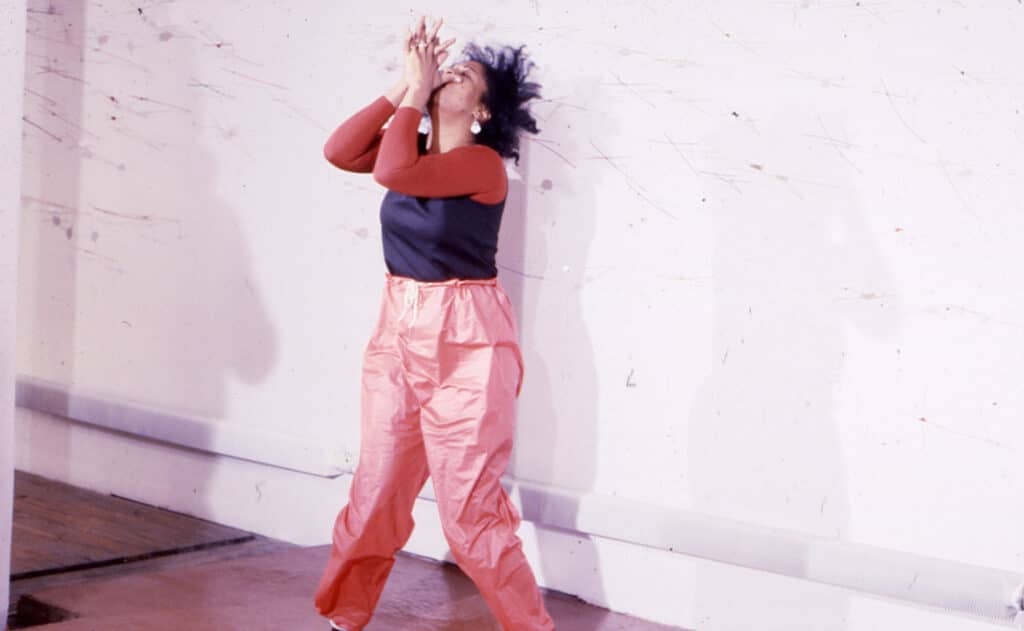 The seeds for JAM were planted in Bryant's youth. She remembers visiting the garage of Mr. Dillard, a neighbor who transformed the space into a wonderland filled with discarded bits of daily life that could be repurposed to make art. "It was things like a baby doll, chairs, or car parts, and he would make them alive again. It was like magic — and that's when I knew I wanted to be an artist," Bryant remembers.
Growing up, she watched as her mother's brother made art, a practice he maintained despite the fact that it wasn't financially practical. "He kept making his art, it was something that fueled him," Bryant recalls of this formative memory of the greater purpose of doing the work. And though it may not have been lucrative, her uncle was part of a larger group of like-minded visionaries.
Bryant remembers her understanding of community and connection being fostered at a young age. "I was interested by my parents' generation," she says. "They were socialists for a period of time, and their group of friends was filled with visual artists, musicians, and writers. It was a collective. They were supportive of one another. I knew JAM had to be about supporting our creativity, imagination, and determination. You've got to be a family — and we were."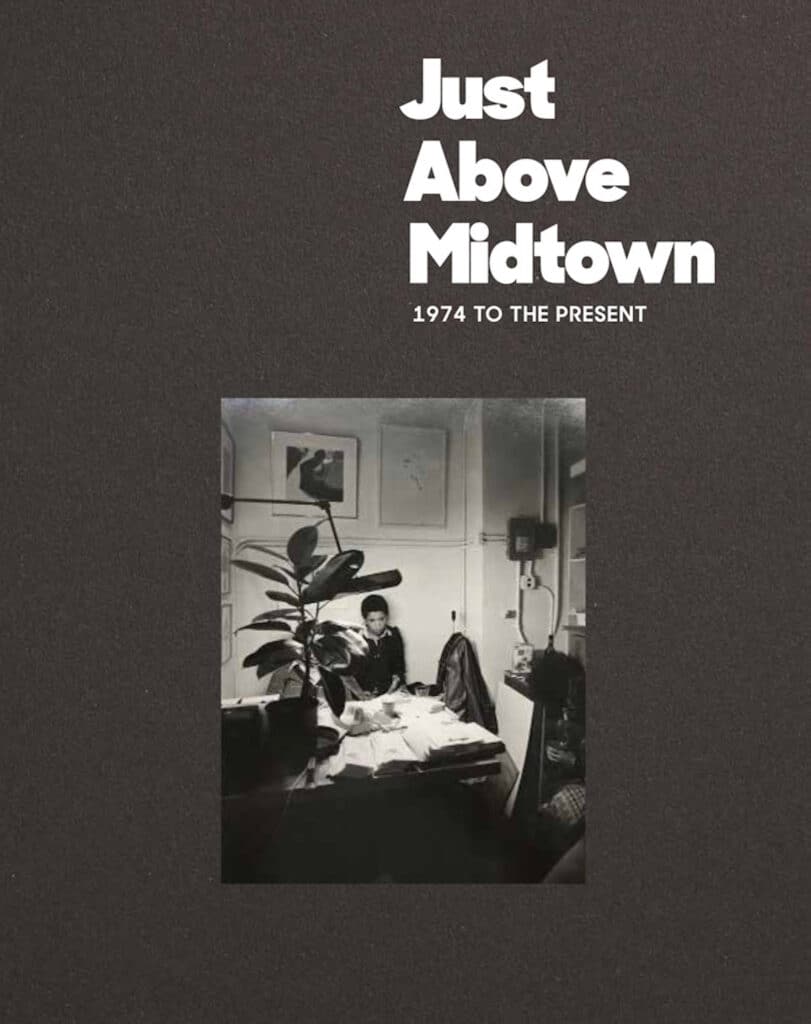 Just Above Midtown: Changing Spaces is on view through February 18, 2023, at the Museum of Modern Art in New York. The accompanying catalog is published by The Museum of Modern Art/The Studio Museum in Harlem, $45.00