"I feel immensely fortunate to have a community that supports me in pushing the envelope a little further each year," says Michel Tremblay, the General and Artistic Director of the Zoom Photo Festival. For the past fourteen years, the town of Saguenay, nestled in the northern reaches of Quebec, has been making waves. Not for its University of Chicoutimi or its vast aluminum plant, but for its dedication to the photographic arts.
Located a five-hour drive north of Montreal, past the cityscape of Quebec and the autumnal hues of Jacques-Cartier National Park, Saguenay has carved out a niche as a hub for photojournalism and documentary photography. This year's Zoom Photo runs until October 29, uniting artists under the thematic banner The Living in All Its Forms, and also features its staple World Press Photo traveling exhibition.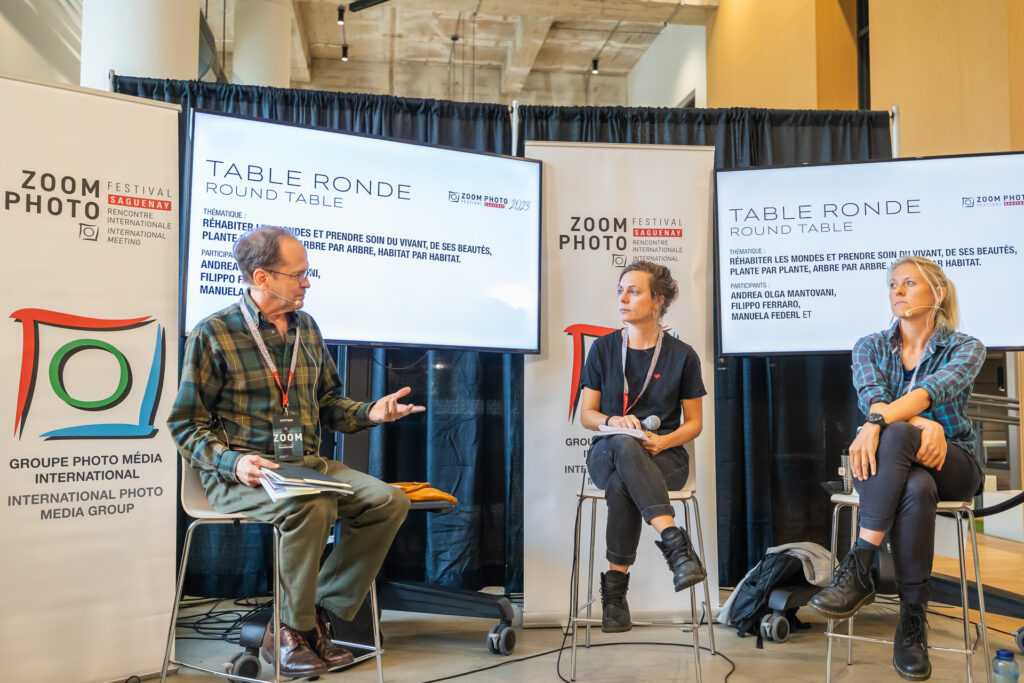 The Visa of the North
A few weeks earlier, we ran into Michel Tremblay not amidst maple foliage, but in the shade of palm trees at the Visa pour l'Image festival in Perpignan—where it all began. When this seasoned photographer set out to create an event in Northern Quebec, the international photojournalism festival immediately sprung to mind: "I hadn't set foot in Perpignan, but every year, there would always be a special Visa section in photo magazines." And so the Quebec native journeyed across the Atlantic to meet Jean-François Leroy, Visa's director. "I and my fellow Quebec photographers took notes on how things worked in the Visa universe. Then, in 2010, we extended an invitation to Jean-François and Agnès Grégoire (the editor of PHOTO Magazine who passed away in early October 2023). Their presence was like a seal of approval. Jean-François affectionately dubbed our venture the 'Visa of the North.'"
But why set up Quebec's first photojournalism festival in a locale far removed from cities like Montreal or Quebec City? "Because all the planets were aligned in our favor. Jacques Fortin, then at the helm of the Pulperie [the festival's main exhibition venue—ed.] was also mayor of the Chicoutimi borough," explains Tremblay, a native of the area, who, before Zoom Photo, had already cultivated photographic events in the region.
From its inception, this little Quebec powerhouse dreamed big: "Our intent was always clear: to design a distinguished festival and invite global photographers. While we've taken some bold steps, we've consistently fulfilled the commitments we made to our artists," asserts the director.
Beyond curating an exceptional lineup of photographers, the festival's inaugural year saw its crowning achievement in persuading World Press Photo to hold its traveling exhibition in Saguenay.
The prestigious annual competition showcases the winning photographs in over eighteen countries and 60 cities. In Canada, it is on show in Montreal, Ottawa, Toronto and, notably, Saguenay. This year, the 126 winning photos arrived a day after the festival's inauguration, having been held up at Canadian customs due to a logistical hiccup back in Amsterdam. To date, Zoom Photo is Canada's largest festival dedicated to photojournalism and documentary photography.
Just like home
Adrienne Surprenant (MYOP), Corey Arnold, Francisco Proner (Agence VU'), Anush Babajanyan (VII Agency), and Natalya Saprunova (Agence Zeppelin) are a testament to the festival's magnetic pull. How has this madcap project, birthed in Quebec's heartland, become a global photography beacon? Part of the magic is the work of a dedicated team of some thirty volunteers who rally every year under the banner of Groupe Photo Média International (GPMI), a non-profit organization co-founded by Tremblay. Its mission is to "champion artistic creation, disseminate works, amplify contemporary auteur photography, and promote its diverse manifestations." 
Another ingredient to its success? The festival's intimate scale. It crafts a familial haven for photographers, set against a backdrop of breathtaking natural beauty. "It's not some colossal juggernaut. Yet, it remains a cornerstone event for the region and the country as a whole," observes photographer Mathias Depardon on his first ever visit to Canada. The allure of the festival was irresistible, prompting him to unveil his current series, Moving Sand, which delves into the worldwide sand industry.
"Zoom Photo introduced a platform that was previously non-existent in Quebec," adds Alexis Aubin, a young Quebecois photographer and festival stalwart. His participation dates back to 2012, with regular exhibits of his work. "As years roll on, the festival has evidently matured, and its external engagements proliferated. This is the true strength of the event. Yet, it has never strayed from its foundational ethos," emphasizes Aubin.
Andrea Olga Mantovani is also a vocal festival enthusiast. She brings her project set deep within Europe's last untouched woodland, Białowieża, an exploration that culminated in the book S'enforester. "The verb harks back to archaic French, a vernacular among Quebec trappers. To exhibit [the project] here, in proximity to Monts-Valin National Park, is incredibly fitting," she declares, relishing the surrounding natural splendor.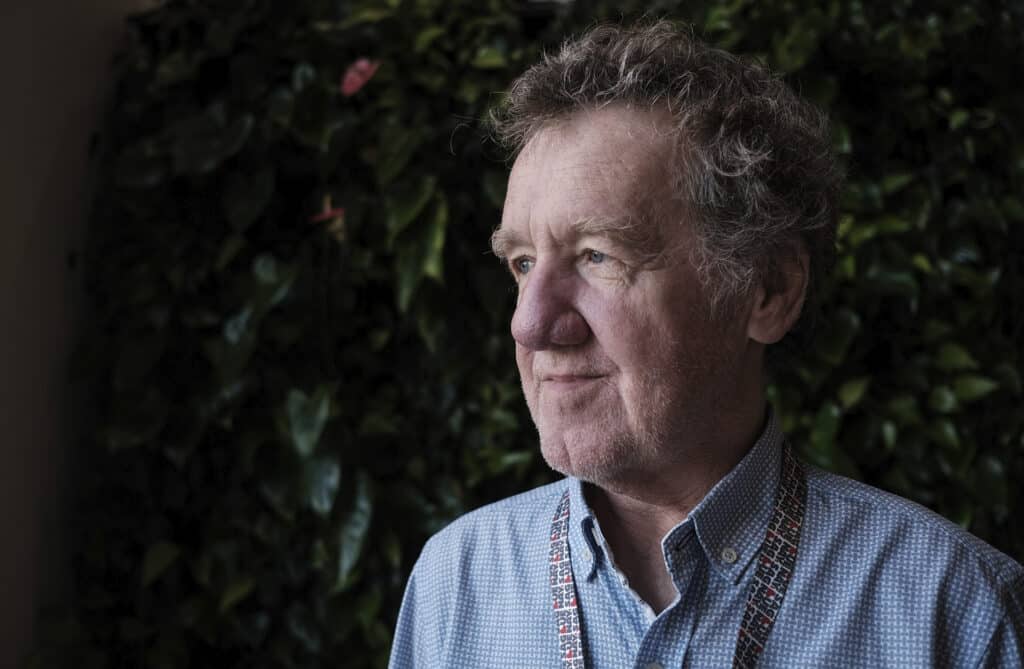 Ensuring Zoom Photo's longevity
Sustaining a festival in the long run, particularly one centered on documentary photography, is no easy task. Even with an impressive turnout of some 18,000 visitors last year and a cumulative 200,000 since its inception, Zoom Photo isn't immune to the economic realities of the sector. Much like its counterparts—the Rencontres d'Arles, Visa pour l'Image, and La Gacilly—the annual hunt for partners and financial grants is relentless. "Our yearly budget hovers slightly above $200,000, making the pursuit of funding ever so critical. As we approach our 15th anniversary next year, the quest for additional partners becomes even more paramount," notes the director.
While the road ahead is uncertain, the festival can take pride in the pivotal role it plays in raising awareness and educating local students about the nuances of information. Its growing stature and industry acclaim further underscore the festival's significance. A boost to its prospects is the burgeoning cruise tourism in Saguenay Bay, with this year's economic benefits projected at a whopping $40 million. Notably, the Queen Mary II, with 4,000 passengers and crew, anchored during Zoom Photo's opening week. It's a godsend for a festival that dreams big and wide.
14th Zoom Photo Festival in Saguenay, Quebec, The Living in All Its Forms, until October 29, 2023.
Publication: Christiane Gagnon, Habiter avec les mondes: Fragments sur le vivant, CA$60 [in French only].