How does time work? Is it a simple illusion? What do we know about it? Time first knocked at my door when I was 20 years old. I have since become a puzzled witness to its inevitable flow, and my camera became the only weapon I had to fight it.
"Honor your father and your mother" is one of the Bible's Ten Commandments, which my grandma, Maria, used to teach me as I was growing up. My grandmother was strong, determined, and a pillar in my life. But when I did grow up, her reality started crumbling in front of my eyes. Alzheimer's kept her inside her home for more than ten years, until she died.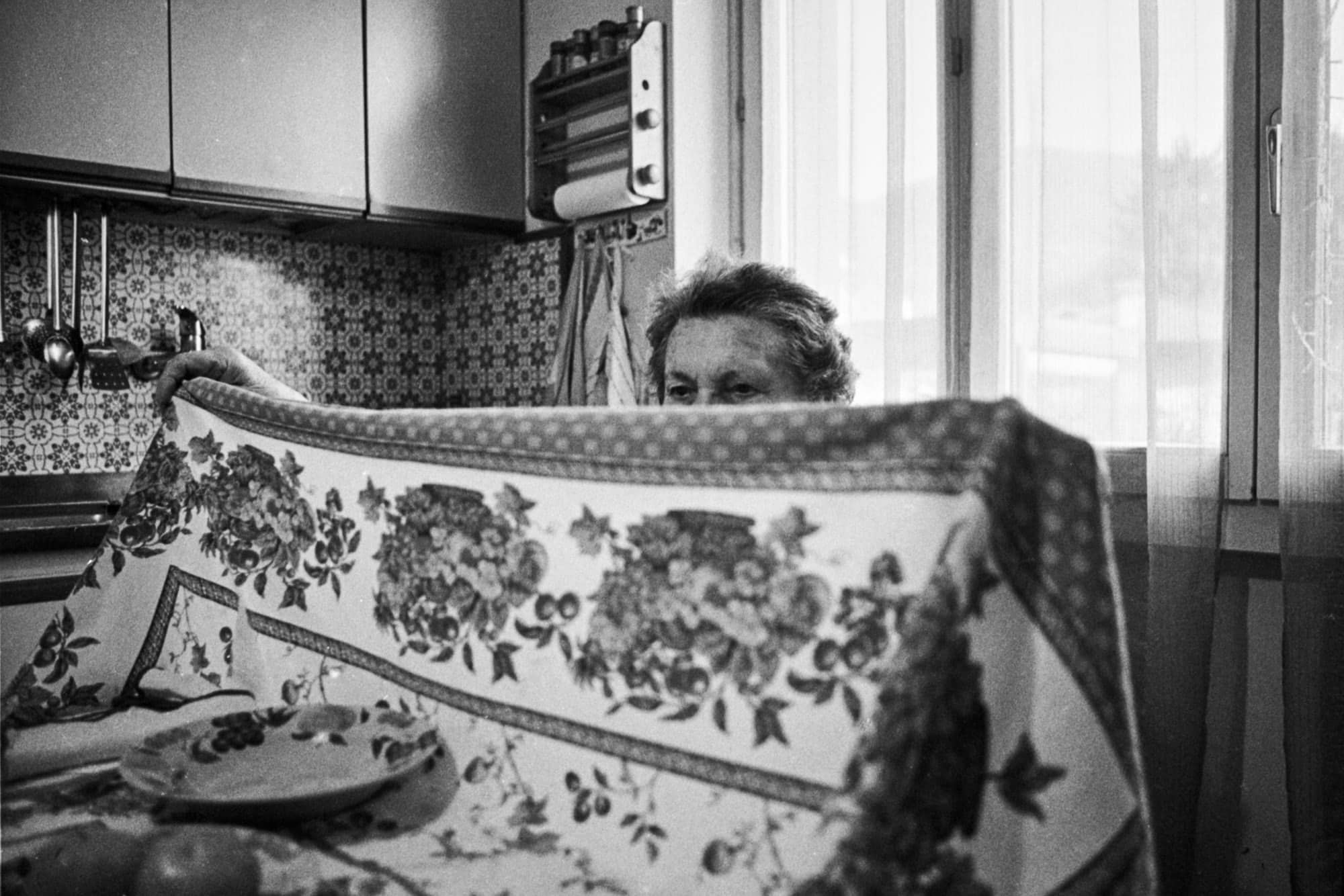 It all started with a fall. She got scared of her body's frailty and transformed her apartment into a golden cage, where she slowly surrendered. Ten years passed by quietly. The day by day was too slow to bear, but when I looked back, that time was gone in a heartbeat.
Grandma could remember details from decades ago and quickly forget what she ate the night before. The disease scattered her memories and misplaced their chronology. No longer able to perceive the world around her distinctly, her perception of time fell into a sort of limbo, and nothing stayed the same.
I would have done anything to get that time back. I was feeling the bitter taste of things we never said or did, the chance I never gave. Alzheimer's patients need familiarity. They can no longer rely on memory, so love and emotional stability are even more crucial to them.
My mother, Lucia, dedicated every day to her mother for those ten years. As their relationship reversed itself I've observed that process with a mixture of perplexity and admiration. I still remember the time when grandma threw a banana peel outside of the window, laughing, as we were sitting at the kitchen table. The disease had given her a strange kind of impunity, an unconscious freedom, I thought turning my eyes on my mother to see her expression.
Unselfish love can be complex, heavy. We spend our lives chasing the ideal moment, making plans, waiting for the perfect time, the right feeling. Then life hits us, and we realize the perfect time does not exist. Life never follows the plan. 
While we wait, the present slips through our fingers.
Photography, the stage between the present time and a memory, became my cure. A sort of selfish antidote to freeze those moments, keep those people for me, forever.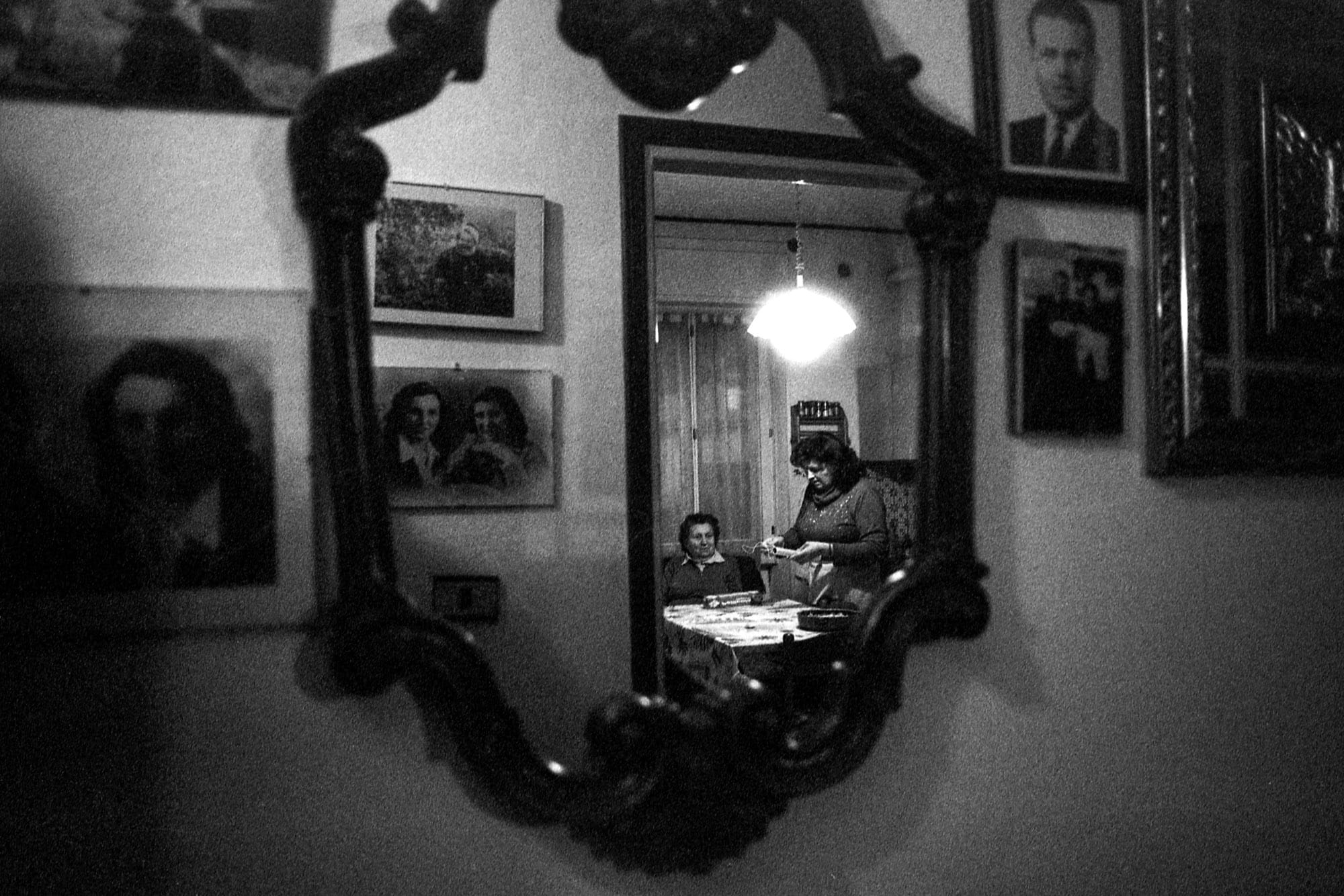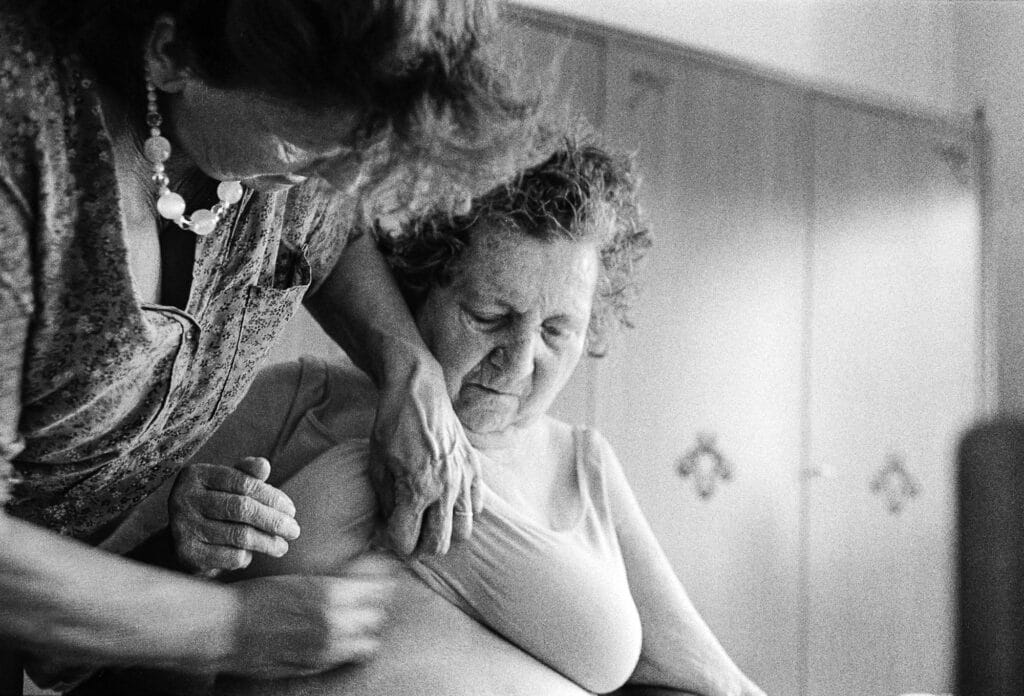 It was December 2020. I came back to Italy from Berlin, my chosen home, to spend Christmas with my mother. At that time I felt we were losing all the people we ever loved, one after the other. Just a year earlier my dad had died, and she lost the love of her life. Taking care of my grandma gave her a purpose, a reason to wake up in the morning, but during that last year, the apartment had turned into a golden cage for both of them. That space of comfort and security had become a prison.
On December 13, mom called me. I was getting home from a long walk in the woods. It was dark, the wind gusts were cold razors on my cheeks.
"Grandma is leaving", she said.

I rushed to her house, fast and powerless. My mom was standing next to her bed, disarmed. Time is winning again, I thought.
I caressed my grandmother's head. "Fai buon viaggio, I love you".
I took a picture and she left. And I then left, taking her with me, forever. 
You can follow Fabiana Sala's work on her Instagram account.