After centuries of building its fortune in shipping and manufacturing, New York City's legendary waterfront and industrial district along the Hudson River began to collapse — quite literally in the case the elevated Westside Highway after an overloaded dump truck pushed the run down roadway to its breaking point back in December 1973.
By the mid-1970s, the precipitous mix of economic disinvestment, white flight, and "benign neglect" sent the city into financial decline. Teetering along the edge of bankruptcy, public works dried up and municipal spaces like the West Side Piers turn to rot and rubble, crumbling into the Hudson River, which had become so polluted by 1977 that the Environment Protection Agency deemed it a toxic Superfund site.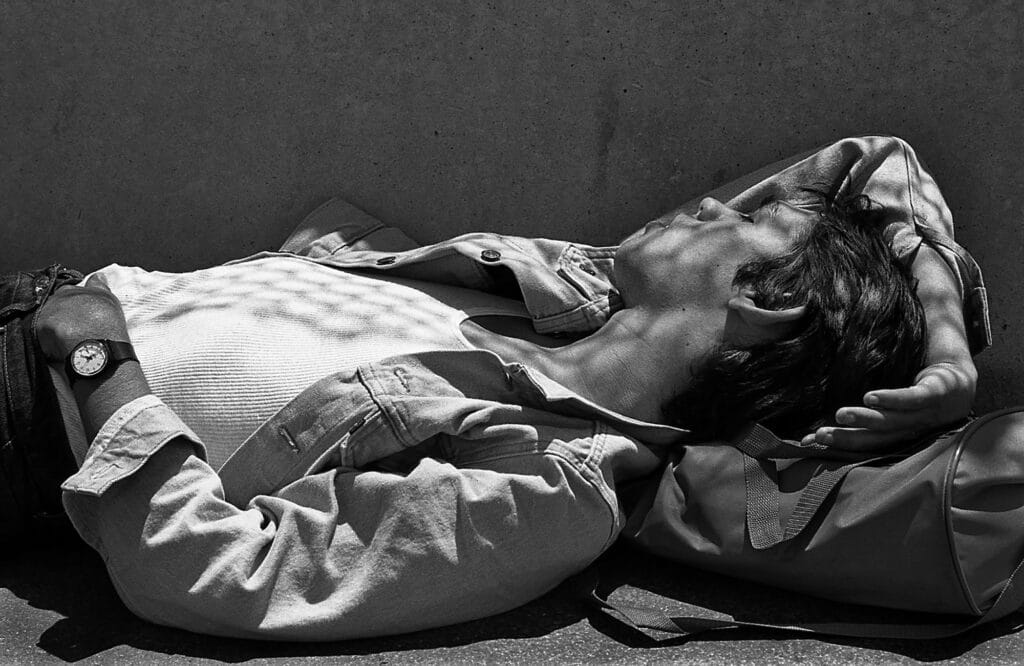 But nature abhors a vacuum, particularly in a city like New York. What read to the general public as urban blight was something far more decadent than that: it was a playground for gay sex hiding in plain sight during the decade between the Stonewall Uprising and the advent of AIDS. Christopher Street in the West Village became the epicenter of the city's LGBTQ community during the early years of Pride, giving queer New Yorkers a place to gather, connect, and build.
After feeling like an outsider for the better part of his youth, Brooklyn native Stanley Stellar felt a sense of peace when he was on Christopher Street among queer and trans people. Up until that point, he had struggled to see himself in the world, both in his neighborhood, as well as entertainment and media. At the time, homosexuality was criminalized, pathologized, and ridiculed, many forced to live double lives to protect themselves against persecution.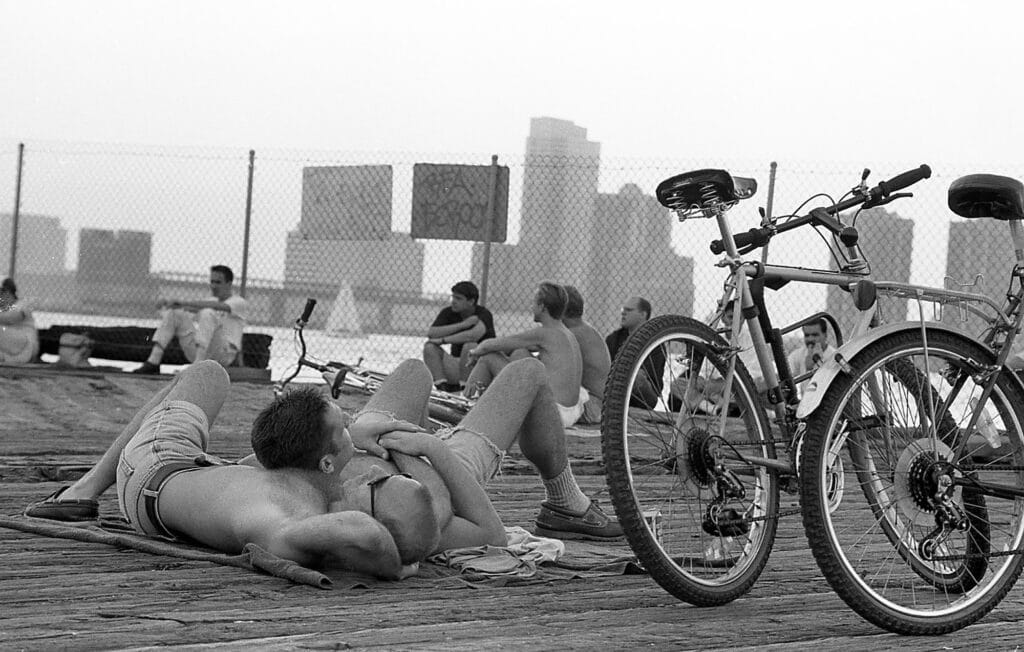 Preserving Art History
As a young boy, Stanley Stellar took solace in photographs he saw in glossy magazines, his passion for print leading him to launch his career as a magazine art director. But he was always searching for understanding of "the love that dare not speak its name" — both in honest portrayals of queer love, desire, and identity, as well as knowledge of the great queer artists who had come before him.
In 1976 Stellar purchased his first professional camera and hit the streets, attuned to the beauty of discovery, desire, and decadence. In the new book, Stanley Stellar: The Piers, Stellar brings together over 70 documentary, portrait, and street photographs made in the fabled cruising locale from the late '70s through the late '80s, when the structures were finally demolished.
Majestic in scale, the slow destruction of the West Side Piers transformed them into a theatrical space rife with intrigue, mystery, spectacle, and romance. Like his contemporaries, Peter Hujar, David Wojnarowicz, Keith Haring, Gordon Matta-Clark, and Alvin Baltrop, Stellar was drawn to the Piers as a space for possibility, freedom, and experimentation — a sensibility that spoke to artists and libertines in equal part.
"It had disadvantages, but it became addictive," Stellar says in the book. "And I wound up meeting people who were just as addicted to going there and hanging out there as I was. To know a photographer in the '70s and '80s, to know someone who you could trust, who would take pictures of your naked self. That whole history… the history of photography and male nudity. It's ancient for us. It's so fucking primal."

Stanley Stellar: The Piers is published by Szaransky Print Co. and Kapp Kapp, $60.00.