"My exile was the beginning of everything else." Payram tells his story in a slow, soft voice, inflected with a lilting Persian accent. It's the story of a twenty-four-year-old who fled Tehran in 1983 during the Islamic revolution, becoming a photographer and printer. 
His escape route involved a three months' trek across the mountains into Turkey. His only luggage: a backpack containing a few items of clothing. Nothing else. "As I crossed the border, I turned around to take one last look at the country I was leaving behind. It was hard to take the next step."
Iran, the lost homeland, the inaccessible land. Forty years later, a wave of revolt once again sweeping across his country, Payram was building a career as a photography printer in Paris, and as a photographer on numerous trips to Central Asia. It is this original rift that gives meaning to his photographic approach.
In Annecy, France, in his wife's small apartment decorated with Persian tapestries, Payram, just retired from the renowned Parisian photo lab Picto Bastille, delves into his memories of travels and encounters.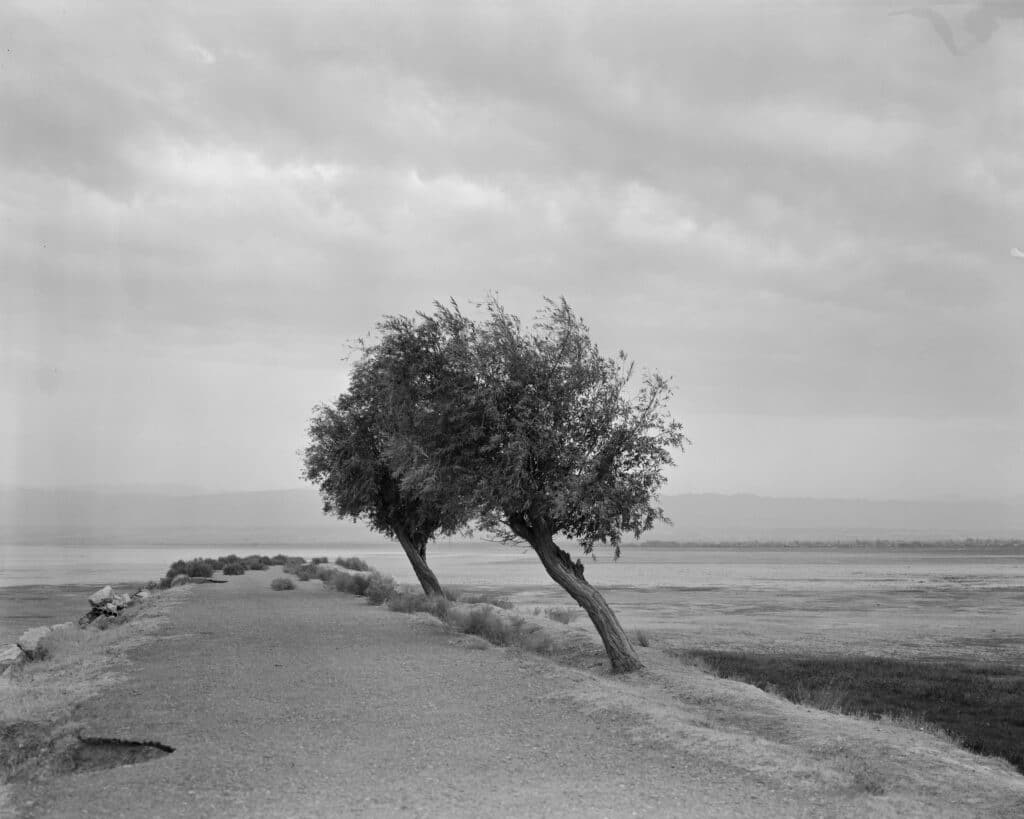 Koudelka's printer
An outstanding photographer, Payram has worked with some of the greatest: William Klein, Josef Koudelka, Henri Cartier-Bresson… From Koudelka, Payram learned one essential thing: "I work to publish books. Like Josef, who is obsessed with publications. An exhibition is well and good, but it's ephemeral. Books last."
Payram's encounter with Koudelka went beyond a professional relationship. "On my first day as a printer at Picto, the boss, Pierre Gassmann, was printing a Man Ray photo in the darkroom," recalls Payram. "A guy burst into the studio screaming in excitement. Gassmann commented, 'Aha! here comes Josef.' "
There followed a long collaboration and friendship. "I printed all of Josef's photos for years. And it was Josef who took my wedding photos. He came along with his Leica, and made me an album," says Payram.
Memories, the past… are always present. Precious like this photo, unearthed at Payram's farewell party at the lab, which shows Koudelka and Klein posing together with their respective printers before the camera of … Sebastião Salgado.
"My past is my photographic subject"
Syria, Tajikistan, Uzbekistan, Turkmenistan… The man, whose real name is Khosrow Peyghami, has been banned from his native country, but has taken his camera to all the countries around its borders. Searching, perhaps, for a whiff of memory?
Between 2000 and 2010, while working on the Syria 55 project, Payram was driven by smells, sounds, and tastes that reminded him of the Iran of his childhood. He took a trip after trip to photograph the soap factories in Aleppo, the bazaars in Damascus…: "Damascus reminded me of Tehran. I jumped at the opportunity."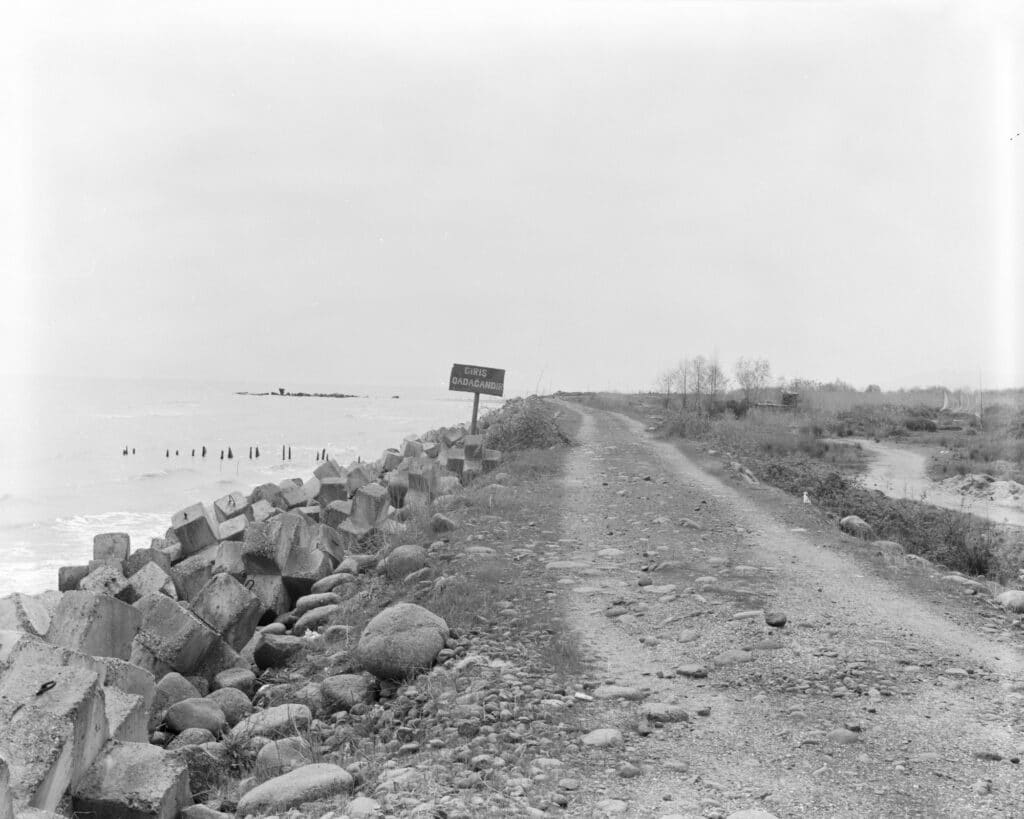 The scent of soap and stonecutters' workshops were like Proust's madeleine, propelling him back to the 1970s. "Exile engenders memories and melancholy," Payram explains. "When you're little, the schoolyard seems big. But when you're older, it seems tiny. With Iran, I've never been able to get that feeling. I only know the Iran of yesteryear."
The link between exile, memory, and melancholy is the foundation of Payram's photographic act. "Of course, if I hadn't gone into exile, my photographic subjects would not have been as profound. My past is my photographic subject."
Yet Payram's approach is far from a quest for a lost past. "I'm not stuck in the past. I try to evoke memories while being in the present moment."
The photographer's exclusive use of the view camera allows him to superpose temporalities. "There's a kind of magic in this process. Of course, you can refer to the past while expressing your feelings in the present. It's the only mode of expression I've mastered."
Thus anything—a street, a studio, the mountains—can be a good place to take photos. If there's a spark. "When I'm working, I'm in a mood that commands me to photograph. At some point, everything inspires me. I set up my view camera. I wait, I frame. Then I take my picture."
Yet Payram never photographs spontaneously, on the go. "I never carry a camera with me. I only take photos for my projects. The photographer's work is long-term."
Payram and Nadar: the story of a dialogue
Perhaps the project that best encapsulates Payram's search for the lost Iran, and his determination to keep it that way, is Photographic Dialogue on the Silk Road, in which Payram juxtaposes his photos, taken between 2011 and 2020 with the work of Nadar dating back to 1890. The Iranian photographer started out by taking several trips to the countries of Central Asia: Tajikistan, followed by Georgia, Uzbekistan, and Azerbaijan. The aim was to document everyday life in the former USSR republics.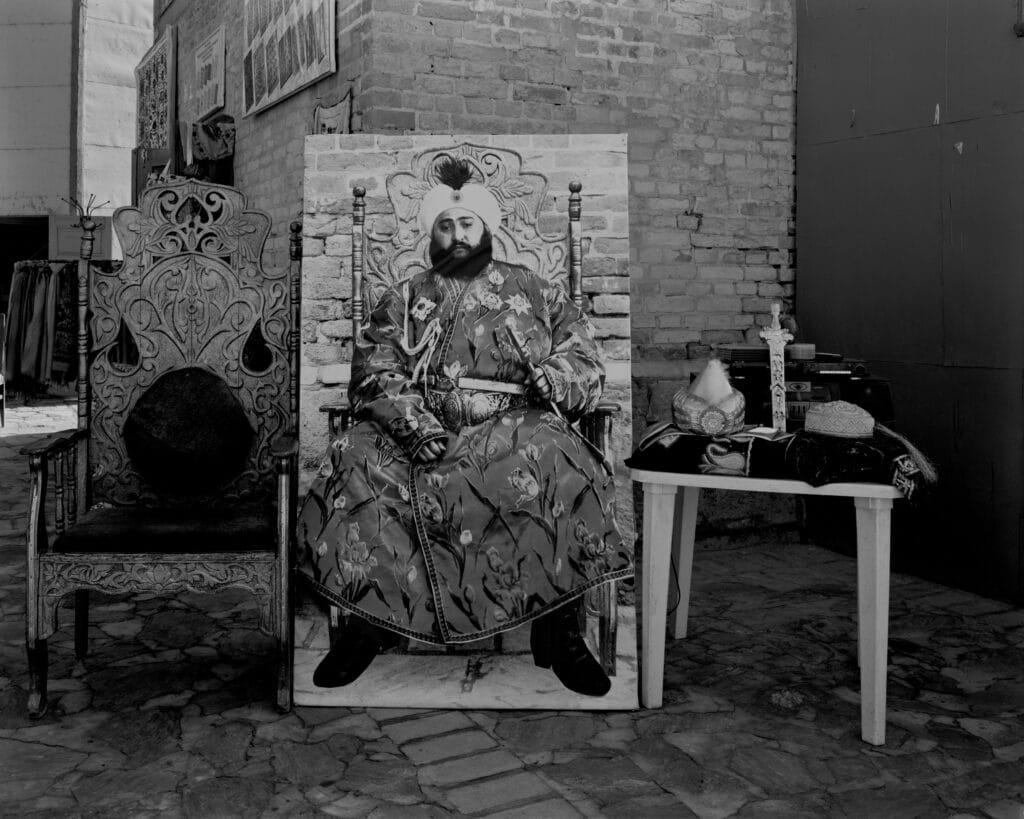 In Samarkand, Uzbekistan, a cab driver, seeing him with his view camera hoisted on his back, showed him postcards made from photographs Paul Nadar had taken a hundred years earlier with early Kodak film, when he was documenting the construction of a railroad in what was then Turkestan. These photographs, which circulate widely, are indeed the rare traces of a heritage destroyed forever by the Soviets.
Just as Payram was on the road, Kodak had announced the end of production of the films he used in his view camera. "This was like an echo: Nadar was using the first Kodak films, and I the last." The Iranian photographer, however, differs from the Frenchman. Payram doesn't seek exoticism or orientalism, but the everyday. He roams across these lands like an uprooted relative among the people he encounters. The high point of this wandering: a heartbreaking photograph of the Iranian border. This faraway desert expanse is his homeland. His forbidden country.
But there is nothing therapeutic here: "Certainly not!" His aim, as ever, is to work with light: "Whether you're a printer or a photographer, it makes no difference: in the darkroom, you use your hands to darken an area. You're literally manipulating light."
Payram sums up: "And when I do a Polaroid in Syria, it's not a reproduction. It's the light of Damascus that's there, in that photo. Physically."