During the summer of 1966, Hugh Holland hopped in his old red Chevy Bel Air and set a course west, destination: Los Angeles. Cruising down Route 66 with "California Dreamin'" on the radio, Holland happily headed toward a new life just as the counterculture was reaching its tipping point.
Here in "the land of fruits and nuts," as Holland's friend back home in Oklahoma playfully described it, a new youth culture was on the rise. In 1974, a group of local surfers from Dogtown — the gritty beaches of Santa Monica, Ocean Park, and Venice — hit the streets on skateboards.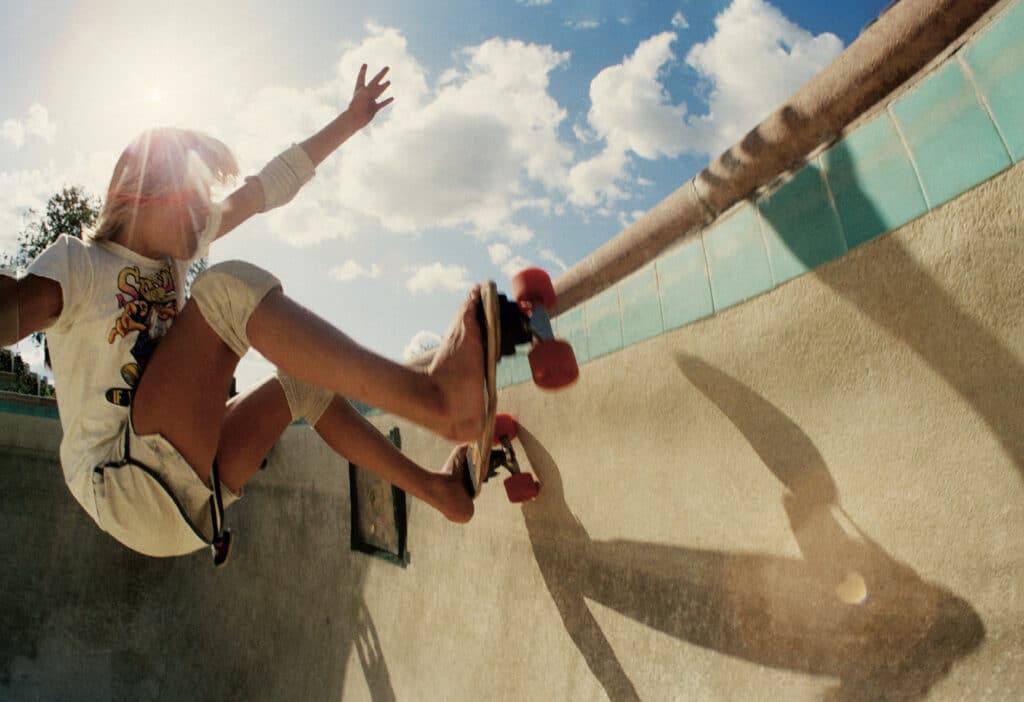 Riding concrete waves, the Zephyr Surf Team (aka the Z-Boys) invented a brand new sport. With the introduction of the urethane wheels, aluminum hardware, and fiberglass boards, skates could now ride any surface they dared. In short order they transformed drainage ditches into impromptu half pipes and backyard pools into DIY skate parks. A drought in 1976 only helped to serve the cause as a legion of new skaters began popping up around the city and local suburbs.
The Wild Boys
While driving through Laurel Canyon during the summer of 1975, High Holland spotted something flying through the sky. It was a skater getting air after clearing the edge of a drainage ditch known as the "Mini Bowl." Intrigued, Holland parked the car and introduced himself. His presence was welcome with open arms; the skaters understood the value of a comrade equipped with a camera and a car.
Timing was serendipitous. Holland had just taken up photography and had been searching for a subject. Now the story found him and he embraced it wholeheartedly. Over the next three years, Holland chronicled a group of skaters he dubbed "The Wild Boys," photographing the emerging skate scene as it came up on the streets, backyard pools, and beachfronts, documenting the DIY culture at the magical point of creation.
Holland's cinematic style captured high voltage scenes of skaters freestyling across the concrete that are effortlessly cool. The skaters are a whirling mass of beach streaked locks, golden flesh, swim trunks or jeans, and Vans sneakers. Under the clear light of the California sun, they have a casual glamour that adds to their allure. They're in it for the love of sport and nothing more.
Locals Only
Over a period of three years, Hugh Holland amassed thousands of photographs of the burgeoning Southern California skate scene, documenting the roots of what has gone on to become a multi-billion dollar global sport. Drawn to the community when it was born of pure love, devotion, and creativity, Holland's archive has become a repository of both collective memory and cultural history.
"The skaters I met right away were teens definitely having a rousing good time—trying to discover whatever moves they could achieve or invent. It was a pleasure to be documenting their world," Holland writes in the new book, Locals Only: 30 Posters: California Skateboarding 1975–1978. "One of them, Kent Senatore, told me forty-five years later, "This is my all-time favorite image of myself skateboarding. I love it because it speaks of innocence. A time when there was no pretense—a time when there was only the freedom of the act, and the joy of discovery.'"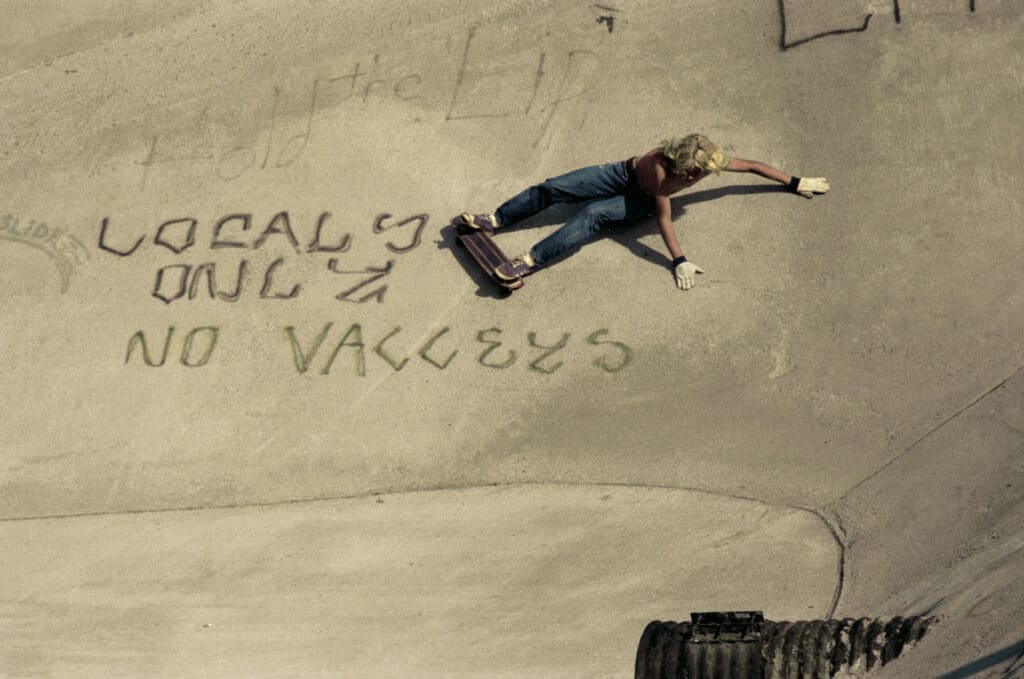 Like the photographs, Locals Only is a throwback to an earlier time. Like shag carpet and wood paneling, posters are the stuff of 1970s home décor — making book one of the best ways to spread the love. Sized at 11×14 inches, the book gives a new generation of viewers a chance to interact with Holland's photographs as they are meant to be seen: as intimate moments of joy, belonging, awe, and mutual respect.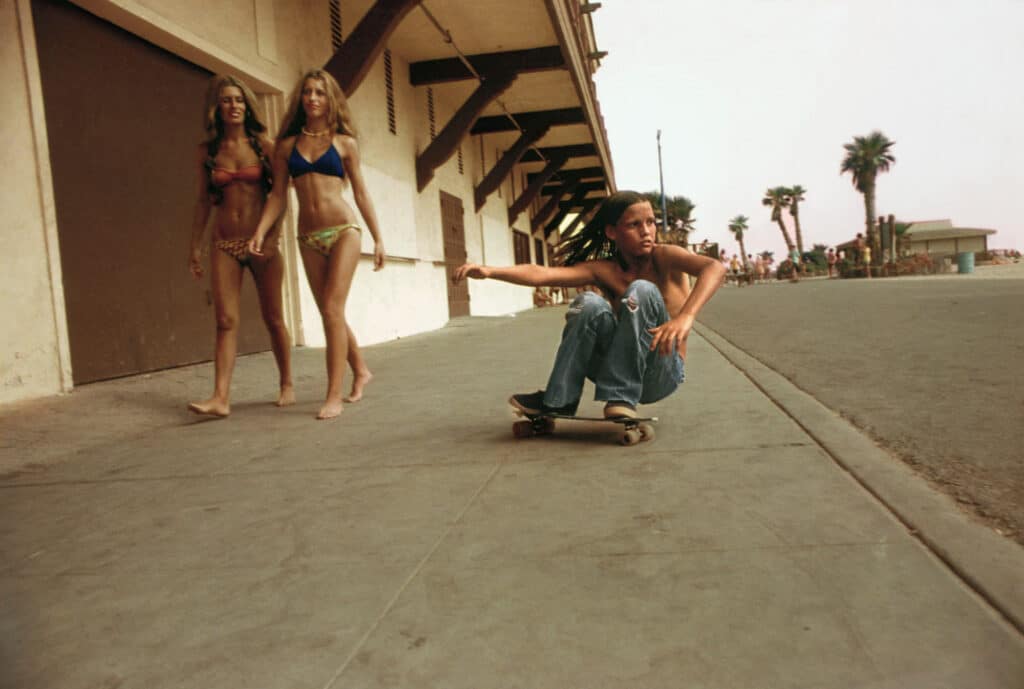 Locals Only: 30 Posters: California Skateboarding 1975–1978 is published by Chronicle, $29.95.