Hundreds of color images of Jewish pensioners, art deco architecture, seaside elegance and fantasy have resurfaced in large prints. Since 2006, Andy Sweet Foundation, a charity established by the photographer's family, has restored a big part of his archive. The "Andy Sweet – Miami Beach 70s" exhibition is curated by Valerie Kersz and Ed Christin, the director of Legacy Andy Sweet in the United States.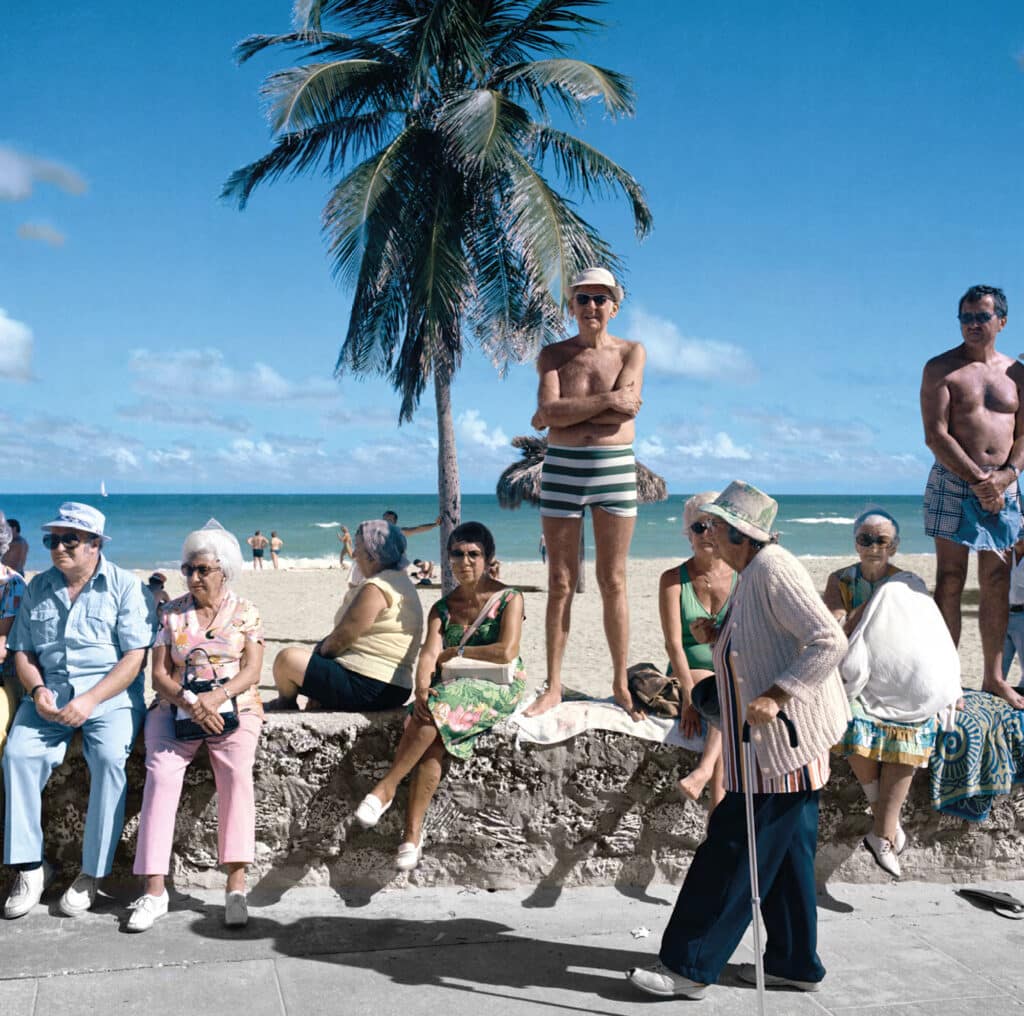 The Miami Beach Project
Miami Beach means movie stars, luxury hotels and jet-setters. However, before becoming a flashy American Riviera, the Miami Beach of the late 1970s was known as "the Shtetl," a small Jewish seaside village. "At the time, the Jewish community accounted for nearly 80 percent of Miami Beach's residents. The Jewish retirees, mainly Ashkenazi, had fled after the Holocaust, leaving Europe for the United States," explains Valerie Kersz.
The small apartments, low living costs, sunny climate and effervescent cultural life, become home to a predominantly Jewish population of over 70. Eateries along Ocean Drive, South Beach, host about 100 Jewish holidays every night of the weekend.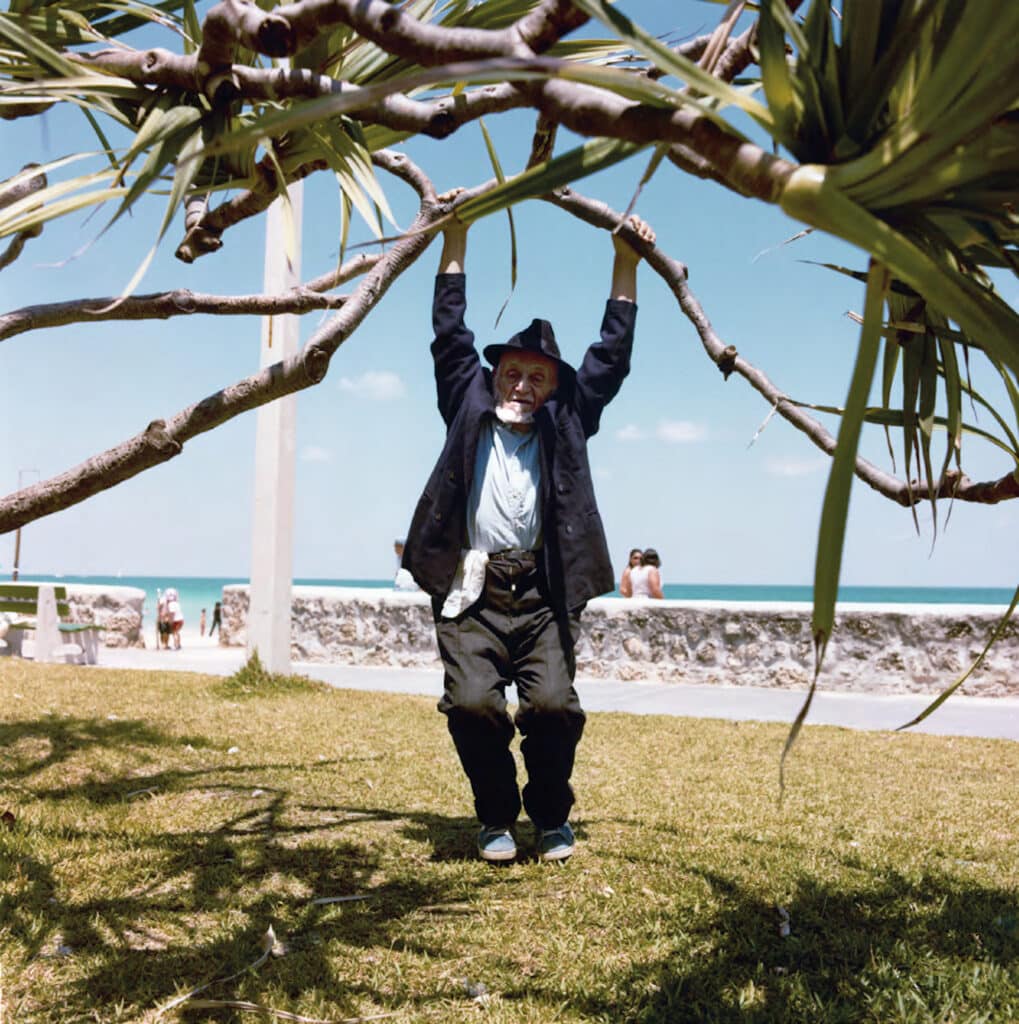 Andy Sweet, a young photographer, living and working in Miami Beach in the late 1970s, finds interest in the "elders" of the South Beach Jewish community. Together with his best friend, Gary Monroe, they embark on a nearly decade-long project of taking daily photographs of Miami Beach. For almost ten years, the two photographers document this unique chapter in the city's history, soon to be erased by the turbulence of the 1980s. With an influx of drugs and a dramatic increase in crime, the era of joy gives way to turmoil.
Miami Beach becomes a natural setting for the bloody violence depicted in Scarface by Brian De Palma, as well as a considerable part of the action in the hit police series Miami Vice. Ironically, the man who photographed that old world is stabbed to death in his apartment. Andy Sweet died on October 16, 1982, at the age of 29.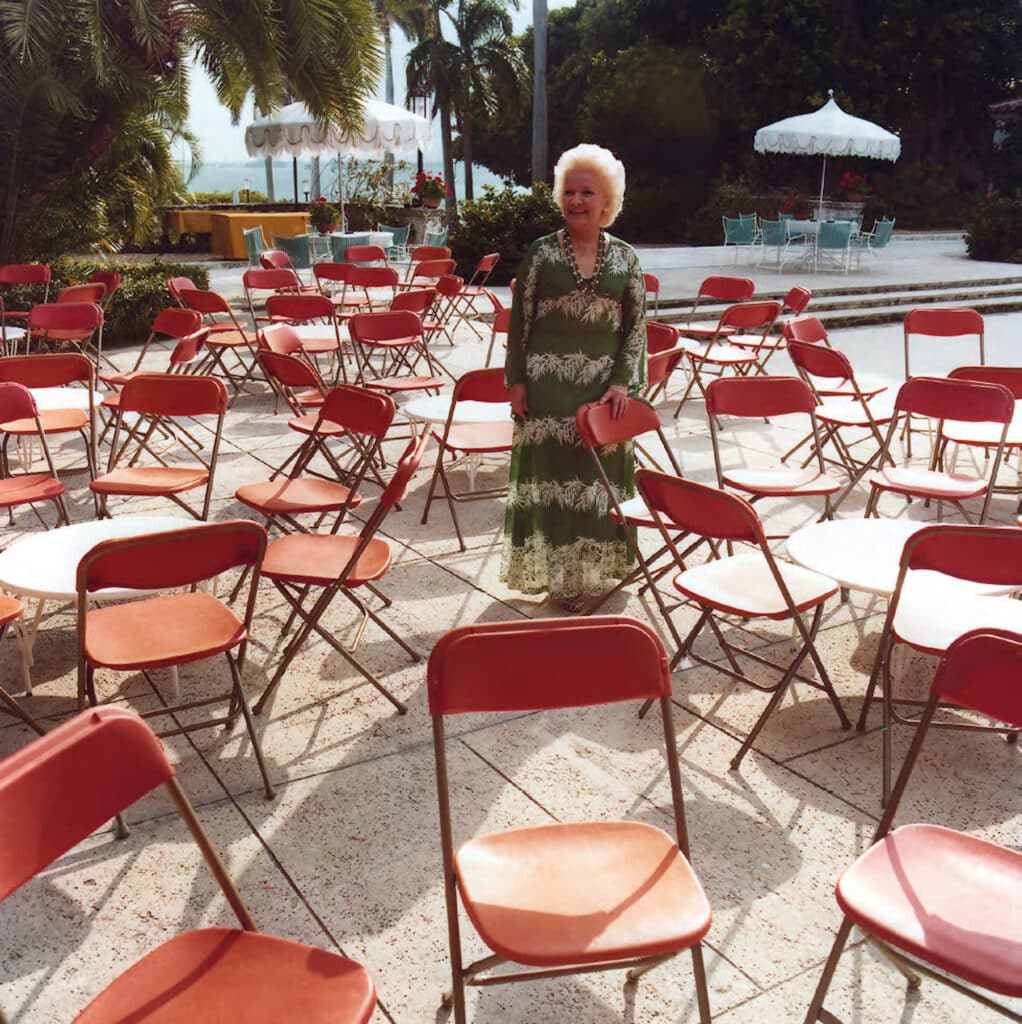 A Unique Visual Heritage
"What we need to see in this series is that the world changes, and cities move," stresses Valerie Kersz. Andy Sweet's work, as a testimony to history, is, above all, an innocent, almost touching glimpse into life at the time. His images portray a particularly dense and joyful period of Miami Beach in the late 1970s. "Many photographers photograph for the memory. Andy, also Jewish, embodies his community's memory in his images and brings those people back to life. And they seem to embrace being photographed! It's like they are given a second youth," says Valerie Kersz.
Year after year, Andy Sweet tries to capture the last impressions of a declining community and a soon-disappearing world. Young Andy, a familiar figure in South Beach, befriends his subjects. He fully immerses in the life of this aging but vibrant generation, evident in his images of New Year's Eve parties at hotels, where guests show off their quaint outfits and pointy hats.
The Dolce Vita of South Beach
Andy Sweet experiments with all the creative possibilities of color film. While the light and warm colors add some youthfulness to the weathered faces, the beach town's easy-going lifestyle and wonderful quirkiness are reflected by its flashy buildings, turquoise waters and coconut palms. Vibrant colors accompany the immediacy of the images. The colors come from balloons, sun umbrellas and bathing suits. Sweet's playful spirit flows in his pictures, and the charm of Technicolor makes a community often considered dull and uninteresting gleam again.
Sweet's refreshing aesthetic pays homage to pure, full-body street photography. His main inspiration is Diane Arbus; like her, he strives to photograph ordinary people doing ordinary things. He focuses on people's faces, tanned, tired, overly made-up, and almost moving. Whether sunbathing on a hotel stoop or dancing lovingly on the beach, their old and beautiful faces are always smiling.
Sweet looks very humanly at the realities of a past era, far from the madness of the trendy, glittery parties. The short film produced by the Andy Sweet Foundation gives an overview of his brief and brilliant career. Today, thanks to the efforts of the Foundation and of Edward Christin and Valérie Kersz, his work is rediscovered and presented to a new French-speaking public.
ANDY SWEET, "Miami Beach 70's". L'Atelier/Galerie Taylor, 7 rue Taylor 75010 Paris. Tuesday to Saturday, 2:30 to 7 pm. The exhibition is on until November 17, 2022.