In 2020, photojournalist Finbarr O'Reilly was the laureate of the 11th edition of the Carmignac Photojournalism Award, which was dedicated to producing a body of work about the Democratic Republic of Congo (DRC). But the outbreak of COVID-19 scuttled O'Reilly's plans, preventing him from completing his project.
Faced with this obstacle, O'Reilly and the Carmignac Foundation team changed course and reframed the project to create a reportage about the DRC in close collaboration with Congolese journalists and photographers. Their goal was to look at the human, social, and ecological challenges faced by the DRC within the context of the global health crisis spawned by COVID-19.
The resulting work, titled in Congo in Conversation, is now being presented at the Bronx Documentary Center. The exhibition features the work of a dozen photographers.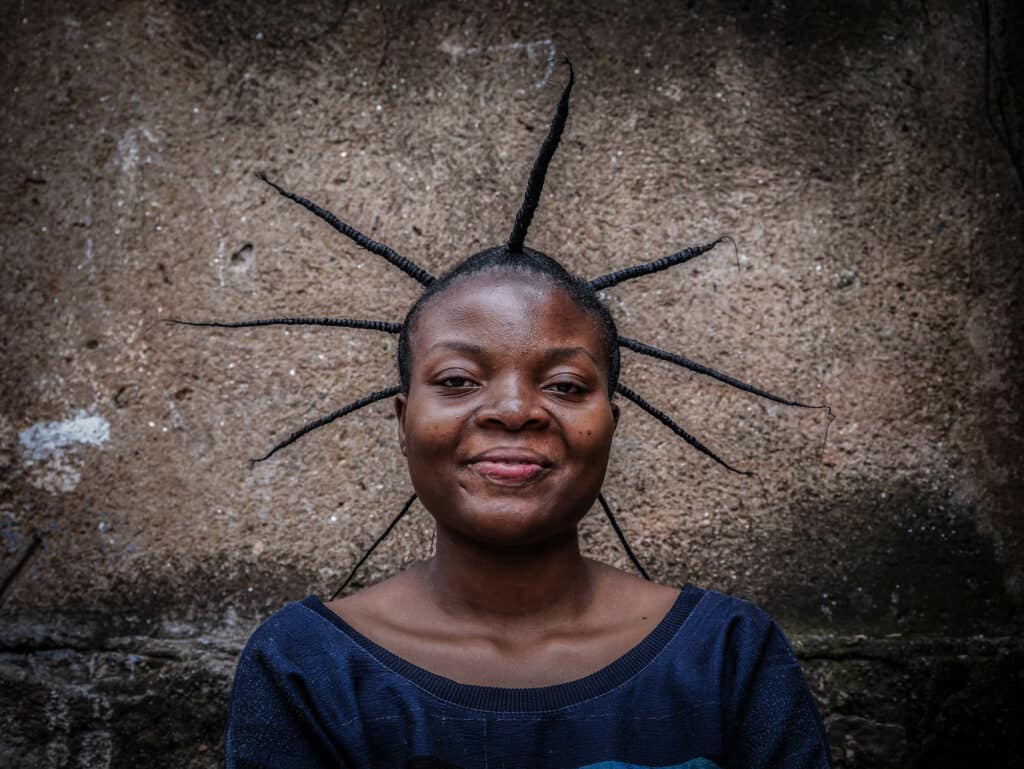 Unstable history since the late 1800s
The DRC is the second-largest and fourth-most populous country in Africa. But it has had an unstable history since the late 1800s, when Belgian King Leopold IIappropriated the territory that is now the DRC and used it as his personal fiefdom. In his lust for wealth, Leopold relied on forced labor, systematic brutality, torture, and violence. His reign resulted in the deaths of roughly 10 million Congolese through famine, disease, and killings, according to the BBC. Leopold's rule was so brutal that the Belgian government was forced to take action, and in 1908 he was made to hand over control of the territory to the government.
In 1960, the DRC finally gained independence, but the problems that began under colonial rule persisted. A civil war was followed in the 1960s by a bloody power grab by Mobutu Sese Seko, whose dictatorship oversaw human rights violations, political repression, and corruption. From 1996 through 2005, the DRC was in a state of perpetual war between different factions fighting for power. Since then, the country has been challenged by guerrilla groups, rebellions, and bandits and had its land and resources fought over, exploited, and stolen.
In December 2018, Felix Tshisekedi was elected president, marking the first democratic transition of power in the history of the DRC. Hope has emerged that real political stability and security, control over the country's natural resources, and a rebuilding of the economy, infrastructure, and health system will follow. But it will be a long path, with much to be done.
While the DRC holds more than 50% of Africa's water reserves, only 30% of the population has access to clean water. Only 8% of the country has reliable electricity. Malnutrition and diseases such as malaria, AIDS, and Ebola wreak havoc on the population. Violence remains endemic, with many armed groups, affecting all strata of life. And while the country is rich in natural resources, poverty remains a major issue.
The work in Congo in Conversation looks to shed light on these challenges, especially where they intersect with the global COVID-19 pandemic. It is broken down into sections on different themes, including Economy, Mineral Extraction, Access to Clean Water, Politics and Security, Health, and the Environment.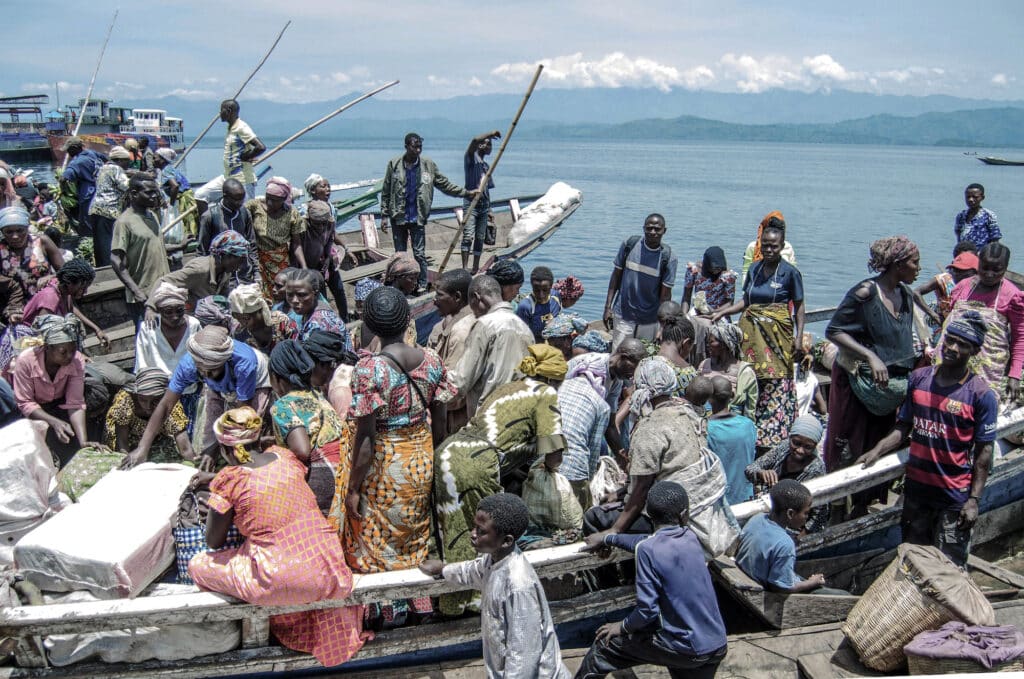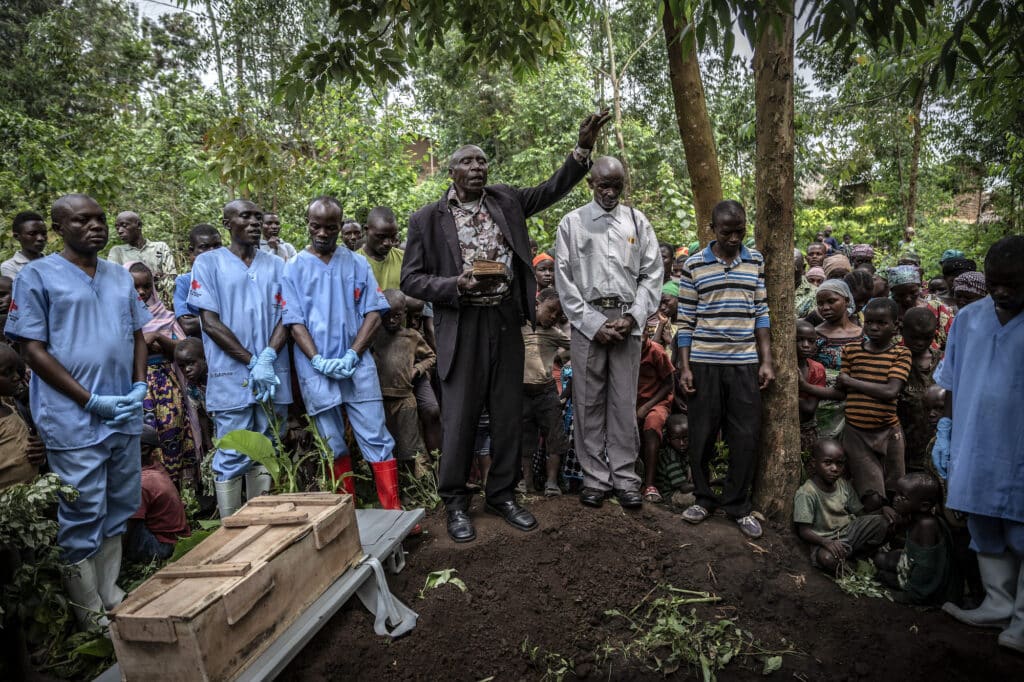 "There are all these people trying to do their best to survive"
But the project also aims to highlight the work of local Congolese photographers and their perspectives, which are oftentimes overlooked outside of the country. It has offered these local photographers and journalists an outlet to have their work seen by wider audiences, gain mentorship, and give them connections with news outlets around the world to help them launch or expand their careers.
Arlette Bashizi is one of the photographers included in the exhibition. As a young girl, she knew that she wanted to be a journalist, and so pursued studies in school that would enable her to study journalism at university. This led her to a position at a local radio station, where she learned more about reporting.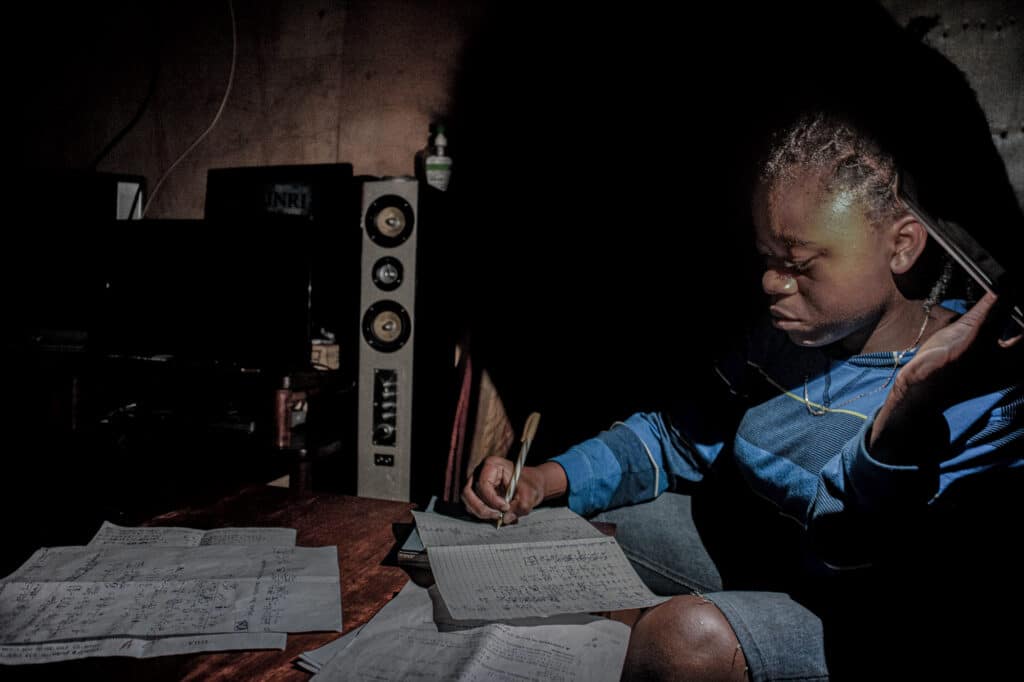 She turned to Instagram, where she was able to communicate visually and make connections with other photographers. Through the platform she met O'Reilly, who would help her learn how to build a photo story; they later met in person when he was visiting the city of Goma. Soon after, O'Reilly won his Carmignac Photojournalism Award and involved her in Congo in Conversation when the pandemic broke.
"When the Congo in Conversation project started, I did my first story that was published afterwards, and I earned money from a photo I took right at home. It was at that very moment that I felt that I could make a career out of being a photographer and that it wasn't just a hobby, as it is often considered in my community."
Bashizi hopes that her work can tell the stories of the DRC that international media does not cover, and shed light on the stories of everyday life in Congolese communities.
"For many years there have been many terrible things happening in the Congo like war, violence, and everything that goes with it. But besides that, there are all these people trying to do their best to survive and these stories are often less covered by the international media. I try to bring all this to light with my camera. As a Congolese woman living and evolving in the country, I document the realities of everyday life in the community."
These stories and realities include the resilience of the Congolese people in the face of hardship. With a troubled economy, and work difficult to find, the people still work hard to secure life for themselves.
"Where I come from in Congo, you find people who live in difficult conditions, but who try to create their own way. To move forward, they try to survive while hoping for a better tomorrow. For example, we have a high unemployment rate. You finish school, but you have no guarantee that you will have a job. But there are young people who, instead of staying unemployed, get up one morning and start their own business. Sometimes they are small businesses, but they allow people to feed their families despite the difficult conditions."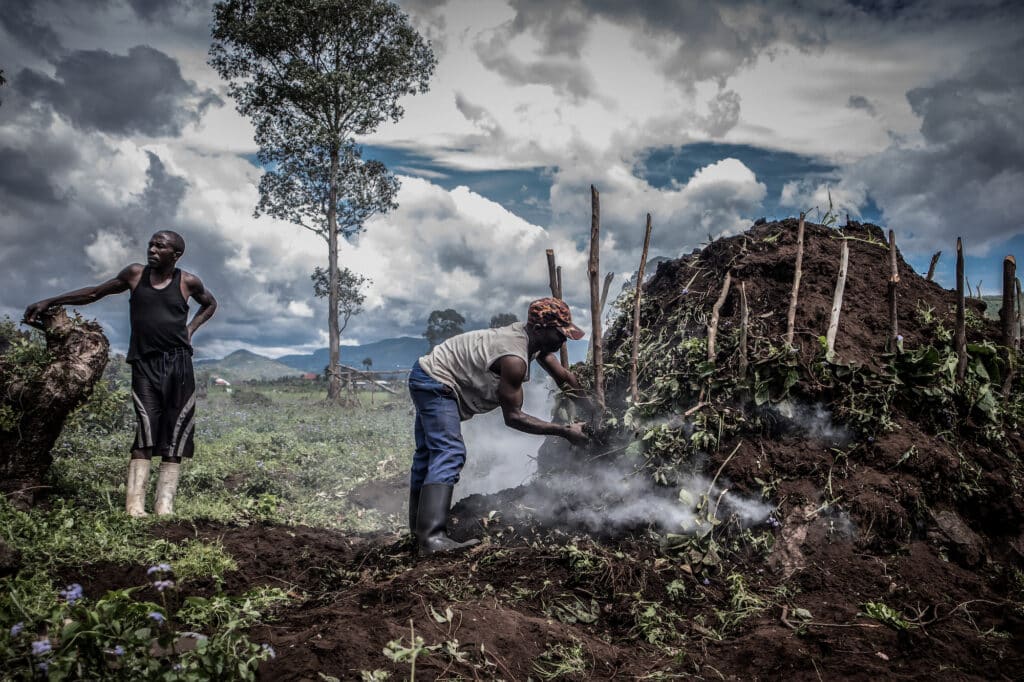 "Resolve once and for all the problems of insecurity in the DRC"
By showing the international community what is really going on in the DRC, Bashizi hopes that they will get more involved with DRC's government to help fix some of the problems and allow the Congolese to develop their country.
"What I would ask from the outside world, and I will say it to the international community and even to the government, is to see how they can put everything in place to resolve once and for all the problems of insecurity in the DRC, especially in the East, because it is one of the most beautiful places in the world for tourism. With all that we already have like the volcano and the park, if it was secure, it would produce millions of dollars, and it would give work to many young Congolese. But because of the conflict and insecurity, even studying becomes difficult. So, if this problem could be solved, it would already be a big step to help the country to develop."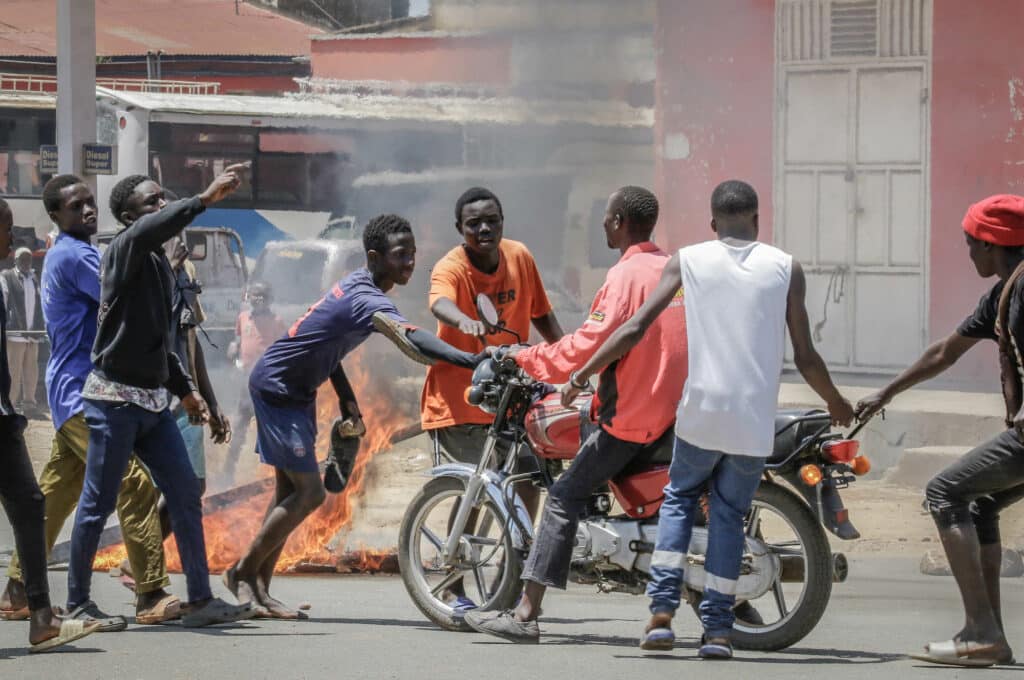 Congo in Conversation has already helped change the lives of the photographers involved. It has shown that by promoting local journalism to the wider world, stories from all over Africa have the ability to raise greater awareness about what is going on across the continent. It provides a roadmap for how this kind of project can be undertaken in other countries in Africa, and perhaps other areas of the world.
"Thanks to the Congo in Conversation project, I started and continue to progress little by little, along with my colleagues involved in the project. I think that having this kind of project in Congo and across the rest of Africa would be an effective way to allow African photojournalists to document their countries and tell stories from many perspectives. Thanks to the project, we have been hired to work with magazines, NGOs, and UN agencies. The project has allowed most of us to start our careers in photography and we are grateful for that."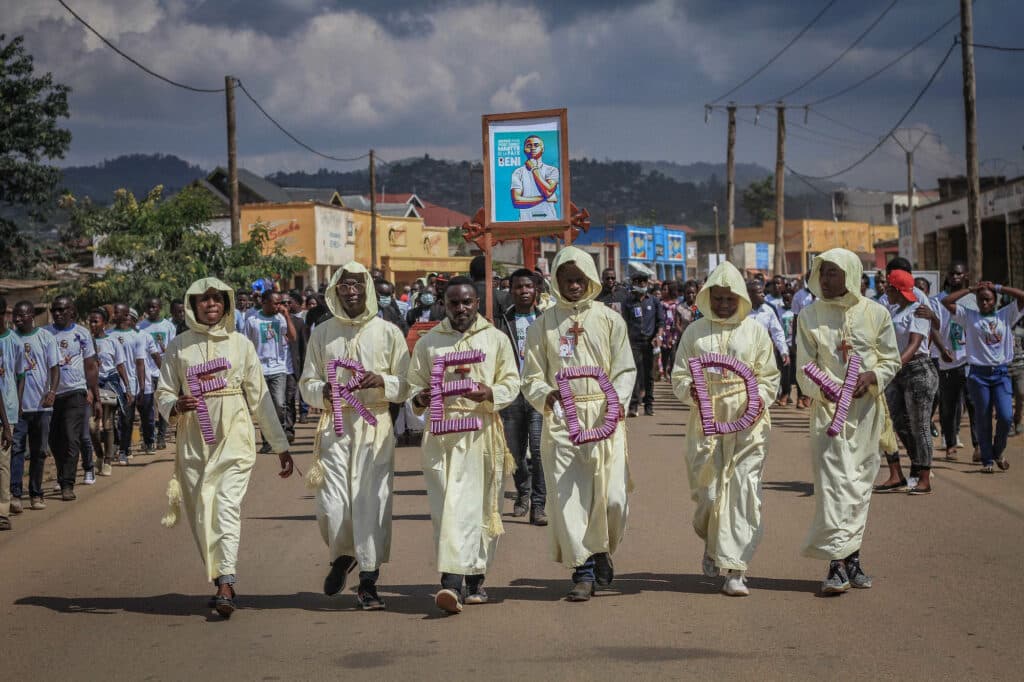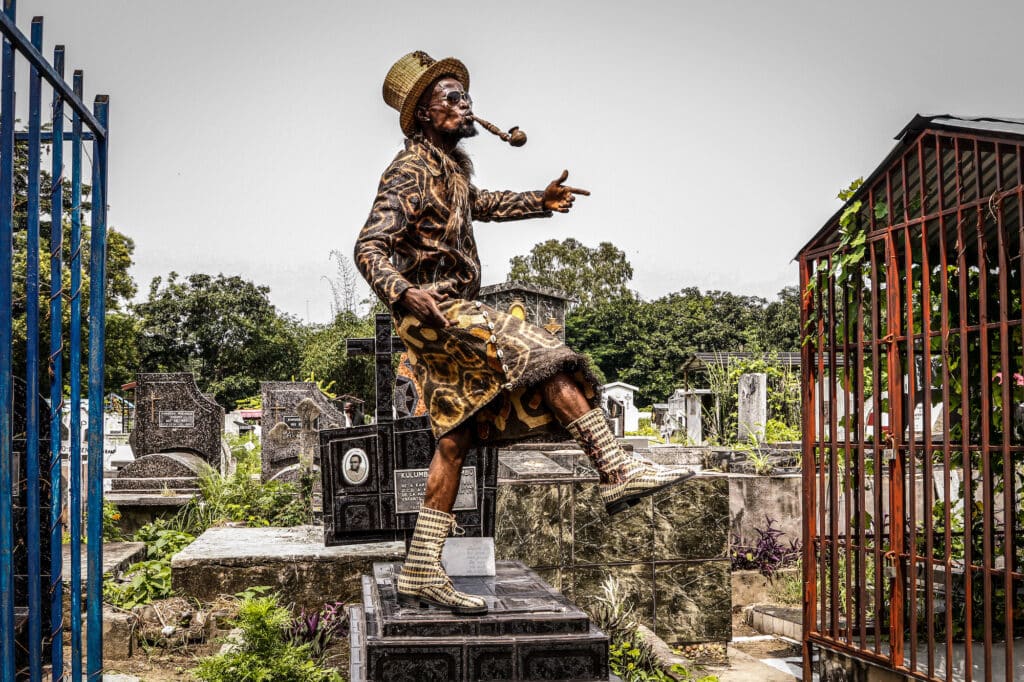 Congo in Conversation will be on view at the Bronx Documentary Center through October 16.
Information about the Carmignac Foundation and the Photojournalism Award can be found on their website here.