Daido Moriyama is arguably Japan's most famous and influential photographer. Over his six-decade career, he has been a most prolific and innovative photographer, authoring more than 150 books of his work. Now, as he turns 85, a career spanning magnum opus of Moriyama's work is being published in conjunction with a traveling exhibition.
Daido Moriyama: A Retrospective brings together 250 photographs from Moriyama's archive, bringing together work from his constantly evolving work and career. The book covers his photography starting with his editorial work in the 1960's which explored the American occupation of Japan and experimental theater, his experimentation in the later 1960's and 1970's, his self-reflexive photographs from the 1980's and 1990's, through his ongoing current work in cities.
A Retrospective also includes more than 400 spreads from Moriyama's publications, which are rarely seen, along with personal essays by the photographer. The book also includes essays by leading Japanese scholars Yuri Mitsuda, Toda Masako, Masashi Kohara, and chronology by Yutaka Kambayashi, Satoshi Machiguchi and Kazuya Kimura. It is being published by Prestel in cooperation with the Instituto Moreira Salles in Brazil and the Daido Moriyama Photo Foundation in Japan.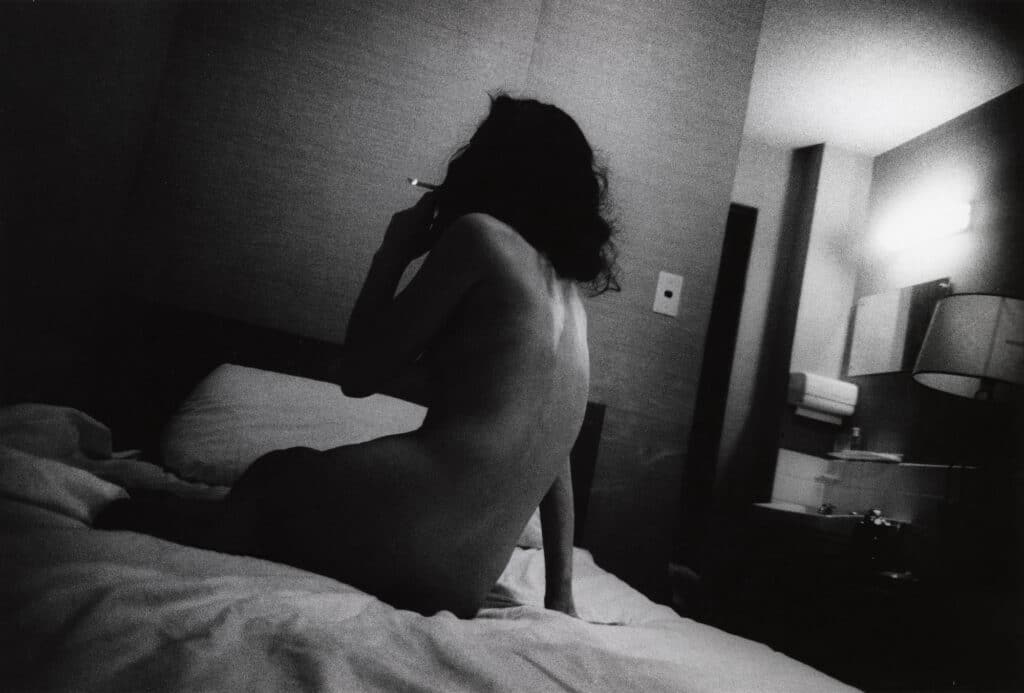 A different perspective
The exhibition is currently on view at C/O Berlin in Berlin, Germany through September 7. It will then travel to The Photographers Gallery in London, United Kingdom from October 6, 2023 through February 25, 2024.
The book and exhibition were originated by the Instituto Moreira Salles in Brazil, where Thyago Nogueira works as the head of the Contemporary Photography Department. Nogueira first came across Moriyama's work through books he would see on his travels, and some exhibitions on his work.A Retrospective began when Nogueira came to the Instituto Moreira Salles and with his working as the editor at the ZUM photography magazine.
"The project started a long time ago when I came to the museum to set the contemporary photography program. I reached out to him because I became the editor of our photography magazine called ZUM. So for the second issue, I reached out to him and said I'm editing this photography magazine and we would like to publish your work and your writings. I didn't talk to him directly, but I talked to his nephew, who's the director of the Daido Moriyama Photo Foundation, and then we started to work together. He sent me some materials, and we published the feature. Then I proposed to the museum saying that this is such a great artist photographer, and it's very important that we see his work to understand a different perspective from the more traditional American and European history of photography that we are used to."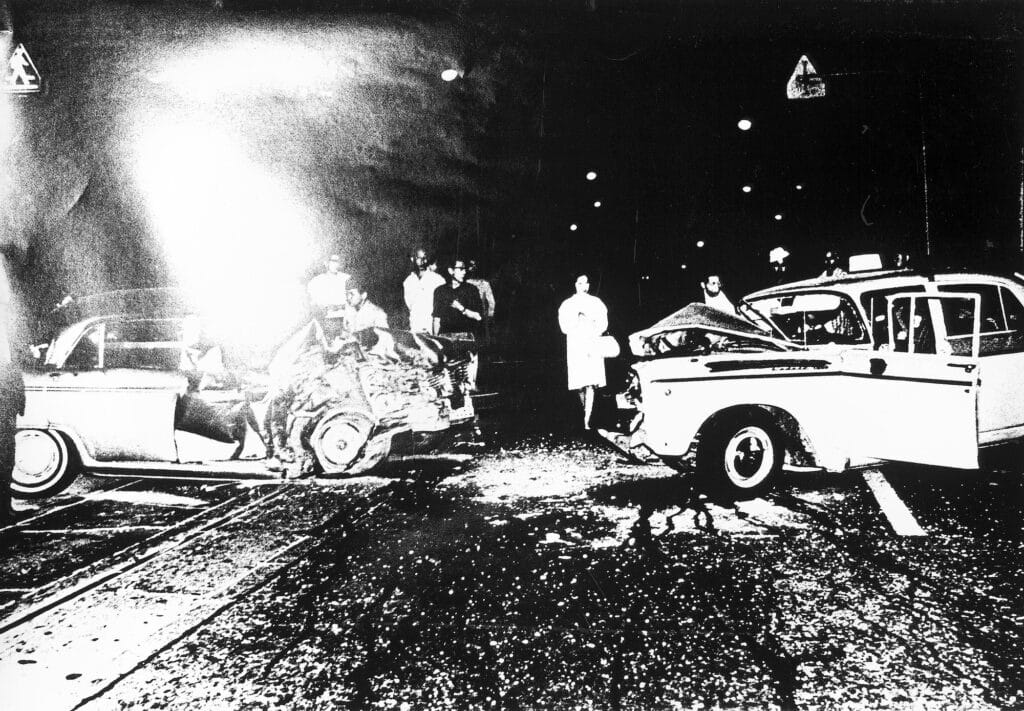 Nogueira's research in Moriyama's work was aided by a grant from Japan's Ishibashi Foundation, which allowed him to travel to Japan and spend time studying and working in the archive. He was to dive into both Moriyama's books, as well as their connection to his complex editorial work in Japanese magazines from the 1960's.
When Nogueira approached Moriyama with the idea of doing an exhibition, Moriyama expressed how he never did work for museum walls. He did not see photography as for precious, vintage prints. Rather what excited him the most were the magazines, the printed page, publications and the possibility of replicating the photographs over and over. So Nogueira proposed the project as a retrospective of his life and career, but that would focus on the original context of his work. The project would follow the different moments and changes in his life through the decades, and work to map and explore the question of where did he start.
"In terms of process, what I started to do was to investigate the original sources of his images, very famous images that we know from books. I started to ask, where was this taken and why? And everything ended up coming from the photography magazines, from the reprocessed, over and over throughout his career. So one of the big investigations I did was to go back to these magazines and find the images and find the original context. I realized that he has changed so much, his investigation around photography and his way of looking at the world and looking at photography.
A photojournalist's vision
Moriyama was born in 1938 in Osaka, Japan. In 1961, he moved to Tokyo to join VIVO, an important photographers' group. But the group quickly dissolved, and Moriyama began working as an assistant to Eikoh Hosoe. From there, he began working as a freelance photographer, frequently photographing around the United States' Military Base in Yokosuka, Japan, a shot trip south of Tokyo. His work began to appear in magazines like Camera Mainichi, Asahi Camera, and Provoke, and Moriyama quickly gained recognition for his work.
He was looking at and exploring the clash of Japanese tradition and Westernization through the US military occupation of Japan after World War II. But at the same time Moriyama was being influenced by American artists like William Klein and Andy Warhol.
"His generation was looking at post-war Japan and was integrated with photojournalists. But progressively Moriyama departed from that and started to ask deeper and deeper questions around the nature of photography, the language of photography. So I realized also that while doing his fantastic, incredible photographic work, he was also investigating the media itself and working in a certain way, using his camera to do a pedagogical, but also a conceptual, reflection on the nature of photography."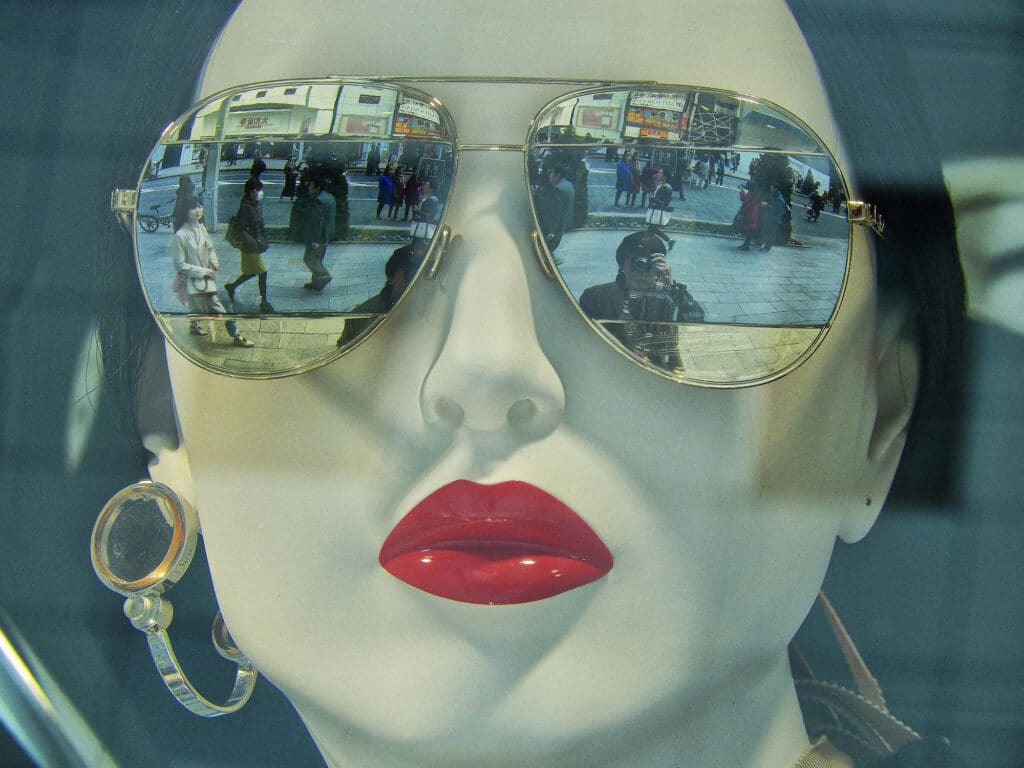 Experimentation
A Retrospective follows from Moriyama's first understanding of what the role of photojournalism in Japan was through his progressive skepticism around the idea of being a photojournalist and documentary photographer. Moriyama began moving towards a more radical experimentation with his involvement in the counterculture movement in Japan, and he began to distrust the ability of photography to change the world.
Moriyama explored the ability to reproduce photographs repeatedly, along with their dissemination and how they were consumed. He would play with his photographs, placing his photographs in new contexts, changing enlargement sizes, cropping them in different ways, and changing their resolution.
"And that ended up in his book called Bye Bye Photography. And then he went into a big depression in the late 1970's and came up on the other side with a very beautiful, very sensitive, very different way of looking at the idea of reality in image making. And maybe more optimistic when he starts to do his works on light and shadow and memories of a dog and also investigating the essence of photography, but also the essence of his own biography and personal story and blending that in a very different way"
This later work explored the essence of photography, and his own self. Moriyama's work reflected on reality, memory, and his ongoing work in the city.
"The most radical contribution of photography is the fact that it's absolutely horizontal to the reality, and that is a replicatory technique. It's just a copying machine for reality. And the more direct, the more automatic this relationship becomes, the more radical and the more inventive, and the more interesting it gets."
The visual language of photography
Moriyama's photographs also work to show that the Western, and American, way of looking at photographs as precious objects that are collected and shown in galleries and museums in a very exclusive, and sometime elitist way, is not the only way to experience photography. Rather, he challenges that perspective by showing that photography can be much more democratic, in the way that photography can be reproduced over and over in different ways. Moriyama shows that photographers shouldn't look at themselves as artists, or as being special, but rather that anyone can pick up a camera an contribute to the visual language of photography.
"I think there is one thing about photography, about his photography, that's very seductive and very direct, very strong, very communicative, in a way because the images are so strong", said Thyago Nogueira. "They're made with such an intensity. I want people to see those images, to engage with them, to look at how beautiful the photographs really are and the world that he has built throughout his life. But I also want people to go beyond that and understand the very complex, interesting, sophisticated investigation that he has done with the relationship between photography and reality. I think he has contributed to expanding what we can do with photography, to really enhancing and widening this language and what the tools, technique and equipment can do. And this of course offers so many new dimensions and perspectives of the world. I really want people to understand the complexity, the different layers, and all these different ideas that he's been articulating through a very simple gesture which is clicking and shooting the world."
Daido Moriyama: A Retrospective is published by Prestel, and can be purchased through their website. The exhibition is currently on view at C/O Berlin in Berlin, Germany through September 7. It will be at The Photographers Gallery in London, United Kingdom from October 6, 2023 through February 25, 2024.